Herrera headed to DL with fractured finger
Mets recall Campbell from Triple-A to take over third-base duties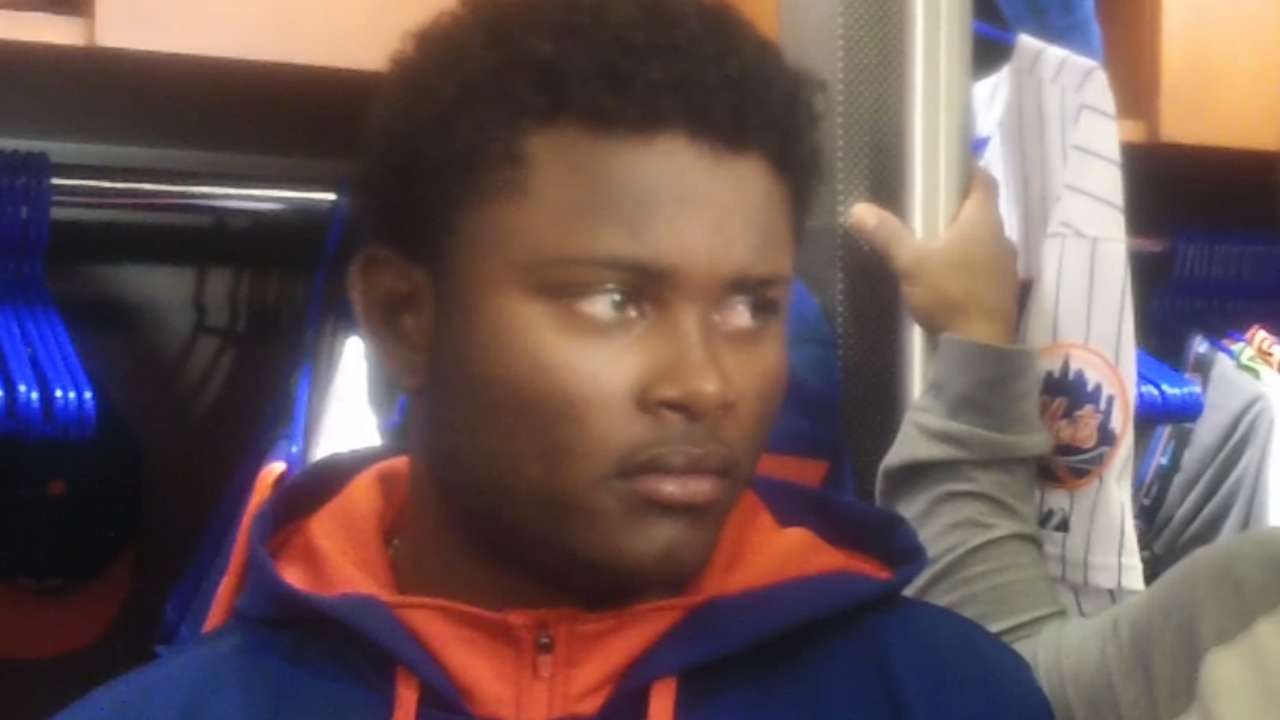 NEW YORK -- The Mets now have enough players on the disabled list to fill an entire bullpen.
Second baseman Dilson Herrera became the 12th member of the dubious group Friday after fracturing his right middle finger during pregame drills prior to New York's 7-0 loss to Milwaukee. Eric Campbell was recalled from Triple-A Las Vegas in a corresponding roster move to take over again at third base while Daniel Murphy slides back to second.
Recalled to shore up the infield defense in the absence of injured third baseman David Wright, Herrera's injury now forces the Mets into what has become a familiar scramble. Still, the unlikeliness of this particular wound made it particularly tough to swallow.
"We shook our heads," said Mets manager Terry Collins. "When they came and told us during the game his finger was broken, we just said, 'Of course it is.' We certainly couldn't have had it be just a fingernail issue. He had to break his finger."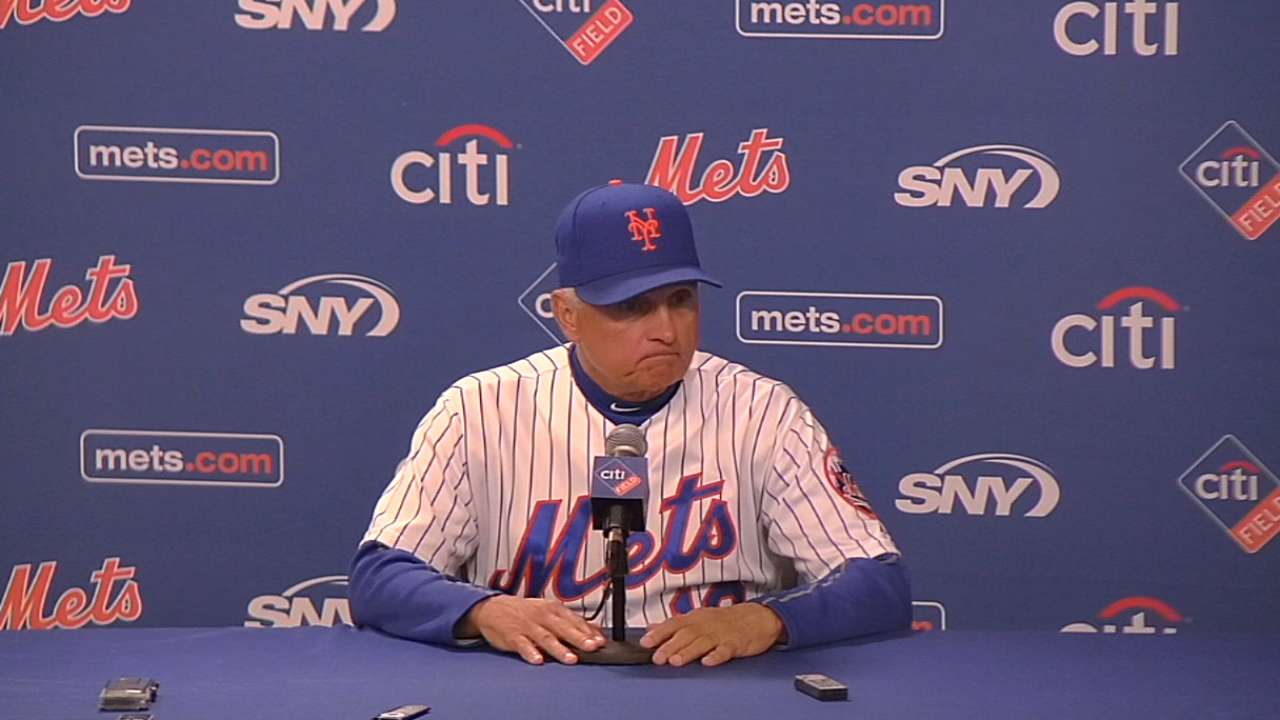 The Mets originally hoped Herrera had merely sustained a sliced fingernail while practicing double play transfers prior to batting practice. The club has had issues turning double plays all season, and Herrera was working on coming across the bag to take throws from shortstop in an attempt to expedite the turn.
On one rep, Herrera sent his bare hand into his glove too quickly, and ball hit bone before leather. The timetable for his return is unclear at this point.
"I stuck my finger too deep, too close," Herrera said through translator Ricky Bones. "I felt the pain really bad, right away, and it swelled up quickly."
The rookie is hitting .235 in 34 at-bats since being recalled from Las Vegas. Campbell is hitting .200 in 50 Major League at-bats this season and .440 in 50 at-bats at Triple-A.
"Maybe he can come up here and provide some energy," Collins said.
Joe Trezza is an associate reporter for MLB.com. This story was not subject to the approval of Major League Baseball or its clubs.