Cain notches 5 RBIs, makes stellar running grab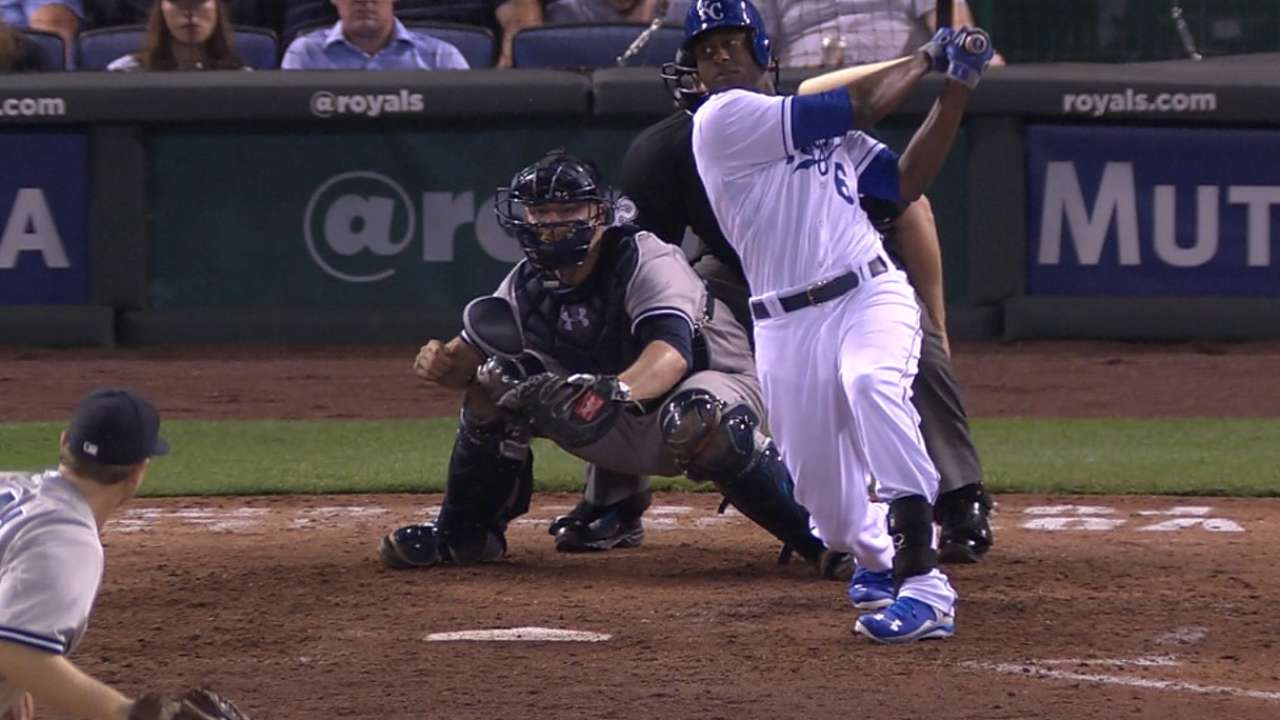 KANSAS CITY -- As Lorenzo Cain collected three hits and posted a career-high five RBIs, naturally the postgame questions centered on his offense after the Royals whipped the Yankees, 12-1, on Friday night.
"It feels great," Cain said. "Definitely a great night. As a whole, we swung the bats great as a team tonight. That's what I'm most happy about."
Why did the Royals have such success against a guy as good as Yankees starter Michael Pineda, who came into the game 5-0 with a 2.72 ERA?
"I felt like we got some pitches up and we were able to drive them," Cain said. "We laid off the pitches in the dirt. We didn't chase the sliders down, the changeups down. That was the key."
But Cain, too, was excited to talk about his defense, both good and bad.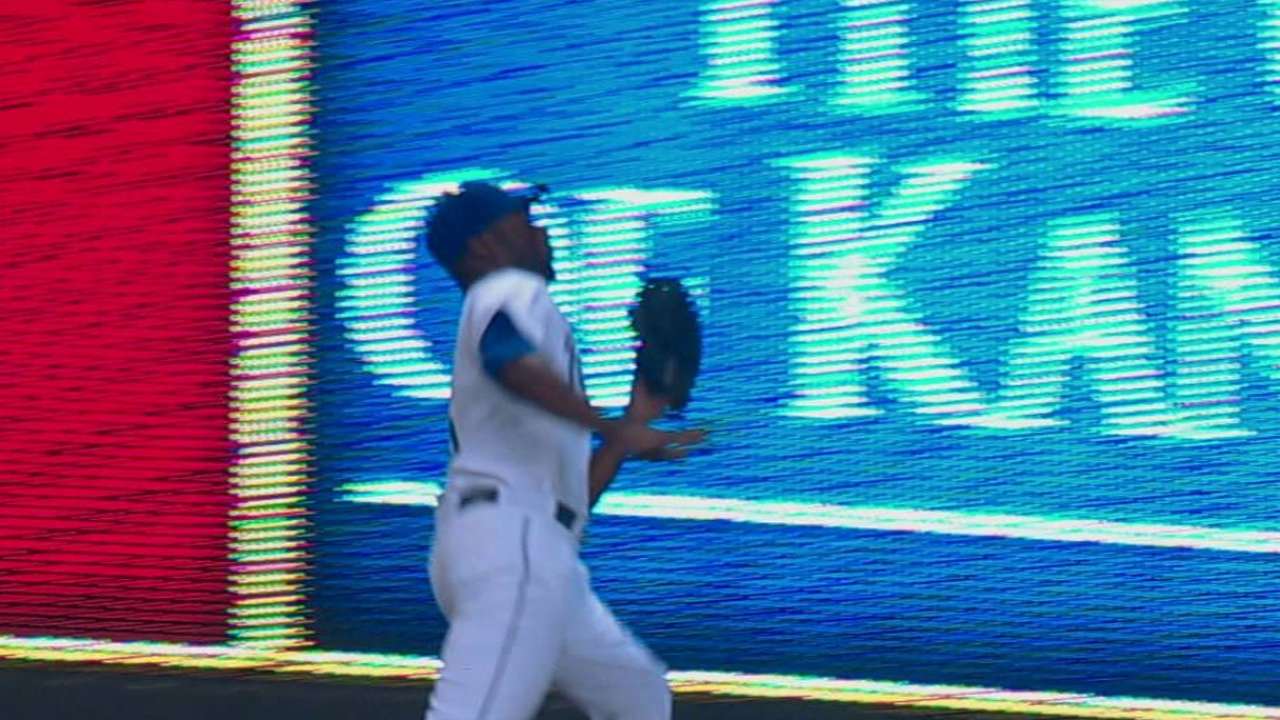 The good was a run-saving catch in the alley in right-center in the sixth inning as he chased down a deep drive by Brian McCann. According to Statcast™, the ball came off McCann's bat at 103 mph and traveled 383 feet. Cain hit a top speed of 20.5 mph in 3.1 seconds, and his route efficiency was 98.386.
Cain made it look so easy it probably doesn't even crack his top 50 of great catches. In fact, he appeared to slow down to make the catch.
"It looked like that?" Cain asked, laughing. "I went full-tilt until I was there. Then I slowed down. That's what I do -- try to run 'em down."
Cain still was miffed, though, about a fly-ball double that dropped between right fielder Paulo Orlando and him earlier.
"I should have had another catch," Cain said. "I would have had it, but me and Paulo, we miscommunicated. I should have called it. That was my bad."
Jeffrey Flanagan is a reporter for MLB.com. Follow him on Twitter at @FlannyMLB. This story was not subject to the approval of Major League Baseball or its clubs.