ICYMI: Padres' rain delay is perfect theater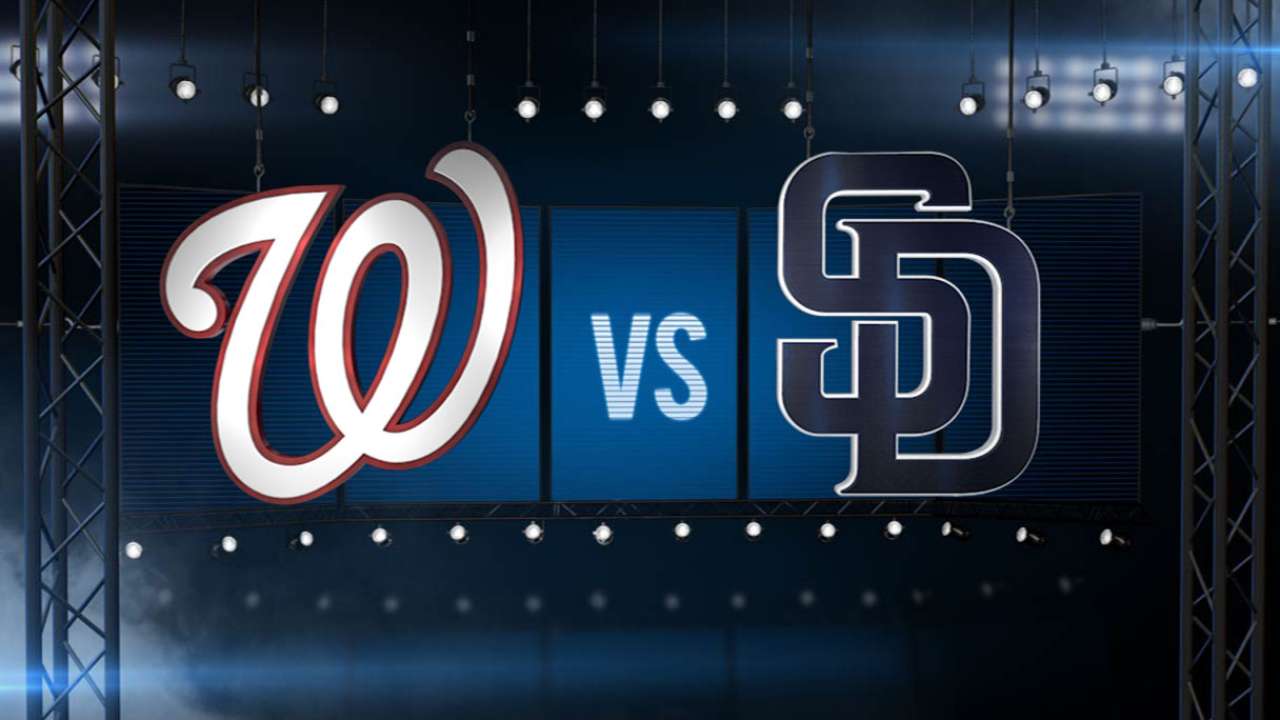 In broadcasting, the banter and candor on the radio during a rain delay is sometimes referred to as "rain delay theater." Despite a rain delay that lasted almost two hours, the Padres came out swinging on Thursday and scored seven runs in the first two innings while limiting the Nationals early on en route to an 8-3 victory at Petco Park. The team certainly put on a show for its own "theater" at home after taking Game 1 of a four-game set against Washington. The Friars improved their home record to 10-7, while also improving their overall record to 19-17.
Prior to Thursday night's contest, manager Bud Black claimed he would pull starter Tyson Ross if a rain delay interrupted his time on the field for more than an hour. Despite this one-hour rule, Ross returned to the mound after striking out the first batter of the game one hour and 56 minutes earlier. Ross would go on to surrender only two earned runs with six strikeouts in five innings, earning the victory and improving to 2-3 with a 3.94 ERA. Rookie infielder Cory Spangenberg had his first multihomer game, hitting two solo shots, while Derek Norris collected five RBIs, with an RBI triple and a home run of his own.
In case you missed it, here are some stories and highlights you may have missed from Thursday:
Padres postgame recap: After the rain, Padres' Norris brings thunder vs. Nats
Ross throws five innings strong, striking out six along the way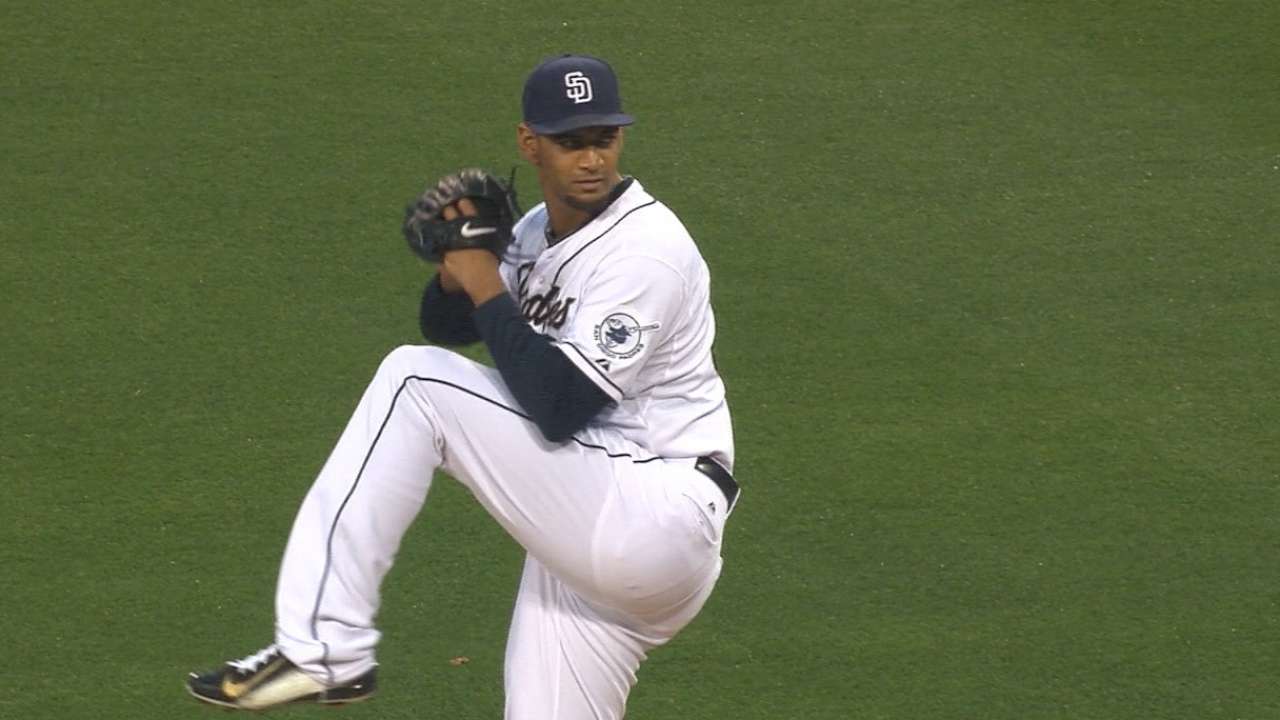 Norris brings the power early with a three-run blast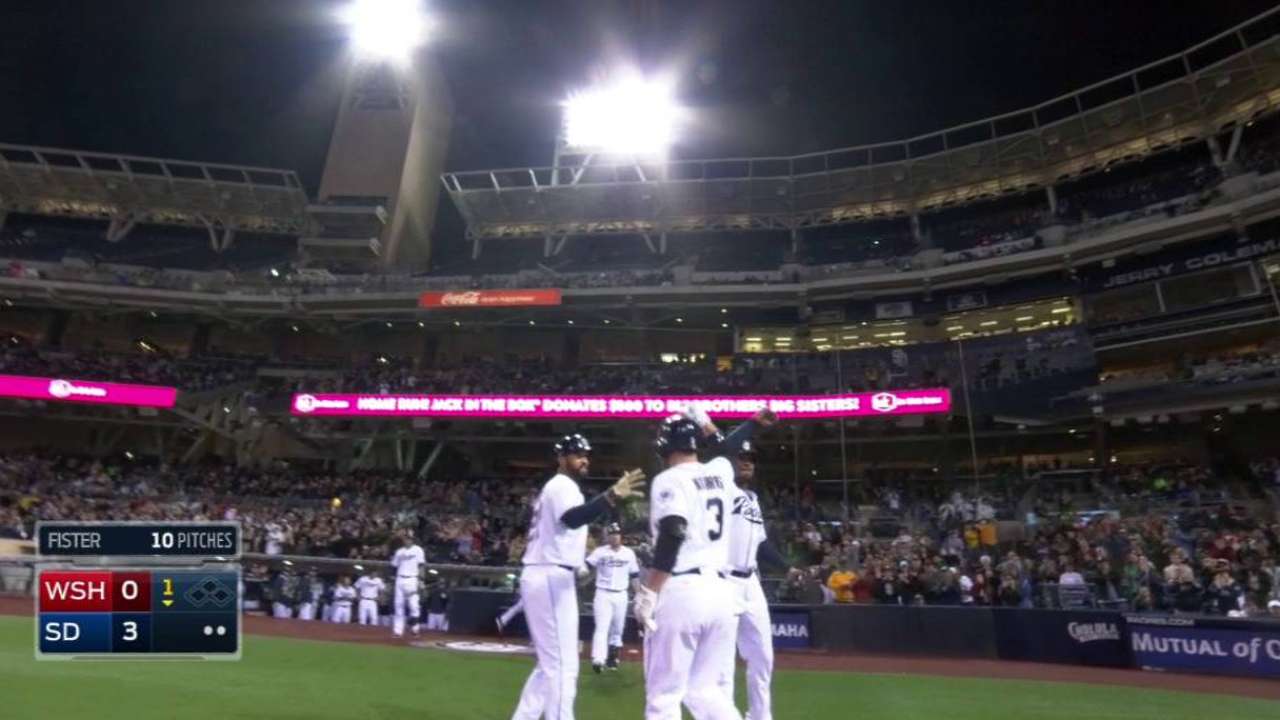 Spangenberg goes yard ... again
Singin' and dancin' in the rain: Padres groundskeeper uses delay to show off dance moves
Where there's a Will, there's a hit: Venable hits in four straight as starter
Oh (Upton) brother, where art thou? M. Upton set to rehab at Triple-A El Paso
Down on the farm: Bousfield, Perez lead Lake Elsinore to win
Buddy's Bullets: Myers could return in 3-4 days plus other good news on the injury front
Game Note Highlights: Game Notes vs. WSH (05.14) Friars Hope to Gain Momentum in Opener against Nats
Looking forward:
Friars Forecast: Padres set to face off against Nationals' Zimmermann
Despaigne returns refreshed and renewed: Friday's probable pitchers for Game 2 of 4 in San Diego