Where to find hope in Indians' struggles
Cleveland still has talent to turn disappointing start into successful stretch run
The Indians, limping to a 12-21 record in mid-May, were primed for one of those season-defining moments following Corey Kluber's 18-strikeout domination of the Cardinals on Wednesday. If the team went on a massive winning streak, it would be seen as one of those sports film-like narratives that lifted the team out of the doldrums, rather than just a highlight in an otherwise disappointing season.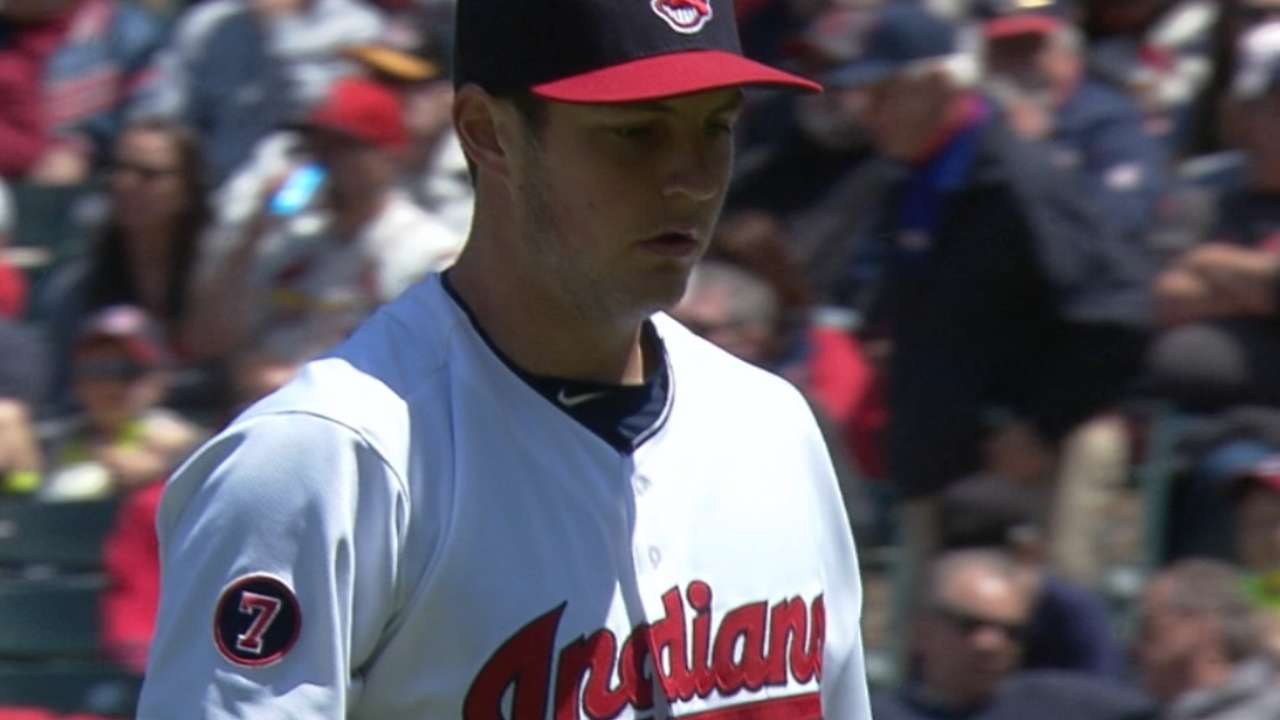 It nearly looked like it was going to happen as Trevor Bauer pitched into the eighth inning for the first time this season on Thursday, the Indians holding a 1-0 lead over the Cards. But after lifting him for Marc Rzepczynski -- and a two-run Matt Carpenter home run that followed -- the Tribe now sits just a half-game ahead of the Athletics for the worst record in the American League, nine back of the Royals in the AL Central.
Suffice to say, this wasn't how it was supposed to go. Coming off an 85-win season, MLB.com experts pegged the Indians to win one of the two AL Wild Card spots. And although Baseball Prospectus' PECOTA projected them to win just 81 games, that was only one game behind the Tigers in the division. Entering Friday's action, the team had just a 11.6 percent chance of making the playoffs, according to PECOTA -- the third-lowest odds in the AL.
The team ranks 26th in ERA, 26th in team Ultimate Zone Rating and 20th in runs. Cleveland has yet to win more than two games in a row, and even then, that's only happened once -- on April 8 and 9. The season could be called "The Horror on the Cuyahoga."
The odds of a revival
To reach the 88-win plateau, likely the minimum needed to secure an AL Wild Card spot, the Indians would have to go 76-53, good for a .589 winning percentage. While not an unattainable stretch, especially for a club with World Series aspirations, only three teams posted a higher winning percentage last year.
Even reaching that total may not be enough. While surprise contenders like the Twins and Rays could stumble, there are four other AL teams whose current winning percentages would equal an 88-win season or better. That's not including fellow underwhelming clubs like the Mariners, Angels or Orioles, who could be expected to go on winning streaks at some point.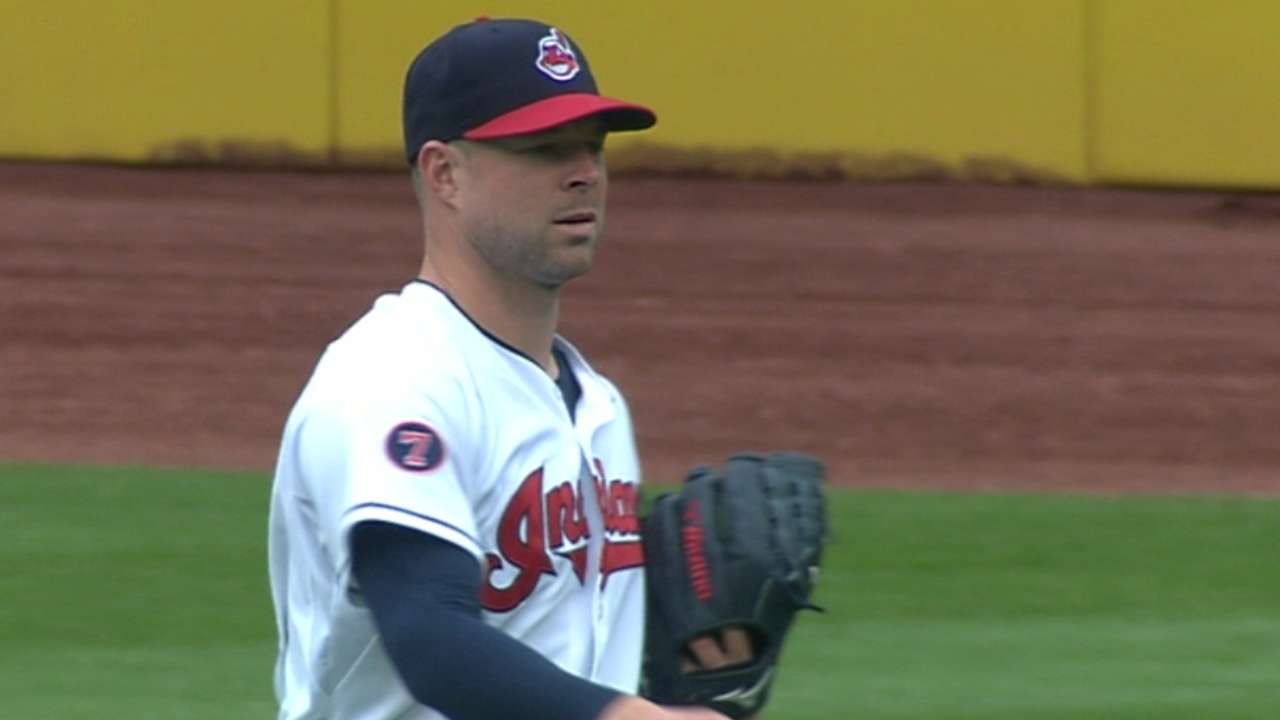 There is some glimmer of hope. While the Indians' ERA is near the bottom of the league, their xFIP -- a fielding-independent pitching statistic on the ERA scale that normalizes home run rate to reduce the inclusion of luck -- is second best. Not only is every starter underperforming their FIP, but their .342 batting average on balls in play is the worst in the baseball and 49 points higher than the league average. When Kluber thoroughly dominated St. Louis to pick up his first victory, it was like watching regression to the mean on fast forward.
Unfortunately, it will hard for the Indians' pitchers to reach that peak, thanks to their porous defense. Similar mid- and small-market clubs like the Pirates have emphasized turning batted balls into outs, but the Tribe returned much of the same club that finished last in the Majors in UZR in 2014.
Reasons for hope
The lineup could help soothe over some of those issues, though. Cleveland's shortstops have put up a .479 OPS, which ranks last in the Majors. No. 1 prospect Francisco Lindor, who should arrive this summer, will be an upgrade on both sides of the ball. Meanwhile, catcher Yan Gomes may begin a rehab stint earlier than expected, and third baseman Lonnie Chisenhall should begin to resemble last year's .770 OPS performer once his .229 BABIP turns around. Add that to left fielder Michael Brantley's second straight AL MVP Award-caliber campaign and strong performances from second baseman Jason Kipnis and first baseman Carlos Santana, and the Indians have all the makings of a strong lineup.
Put it all together and a comeback is not unheard of. After all, the 1995 Mariners were 13 games back on Aug. 2 and went on to win the division; the 2001 A's started 12-20 en route to a 102-win season; and the 2011 Rays were nine games back of the lone AL Wild Card spot on Aug. 1 before they closed the year on a 35-20 run.
If this is a lost season, there's still reason for optimism. The Tribe's core players -- including Kluber, Brantley and Kipnis -- are all fairly young and either under contract or are arbitration-eligible. While some holes will need to be addressed, the team is in good position to simply reload rather than rebuild.
Michael Clair is a reporter for MLB.com. Follow @clairbearattack on Twitter. This story was not subject to the approval of Major League Baseball or its clubs.