What to watch for in today's games
Kershaw, Colon, Bumgarner, Keuchel highlight slate of pitchers taking the hill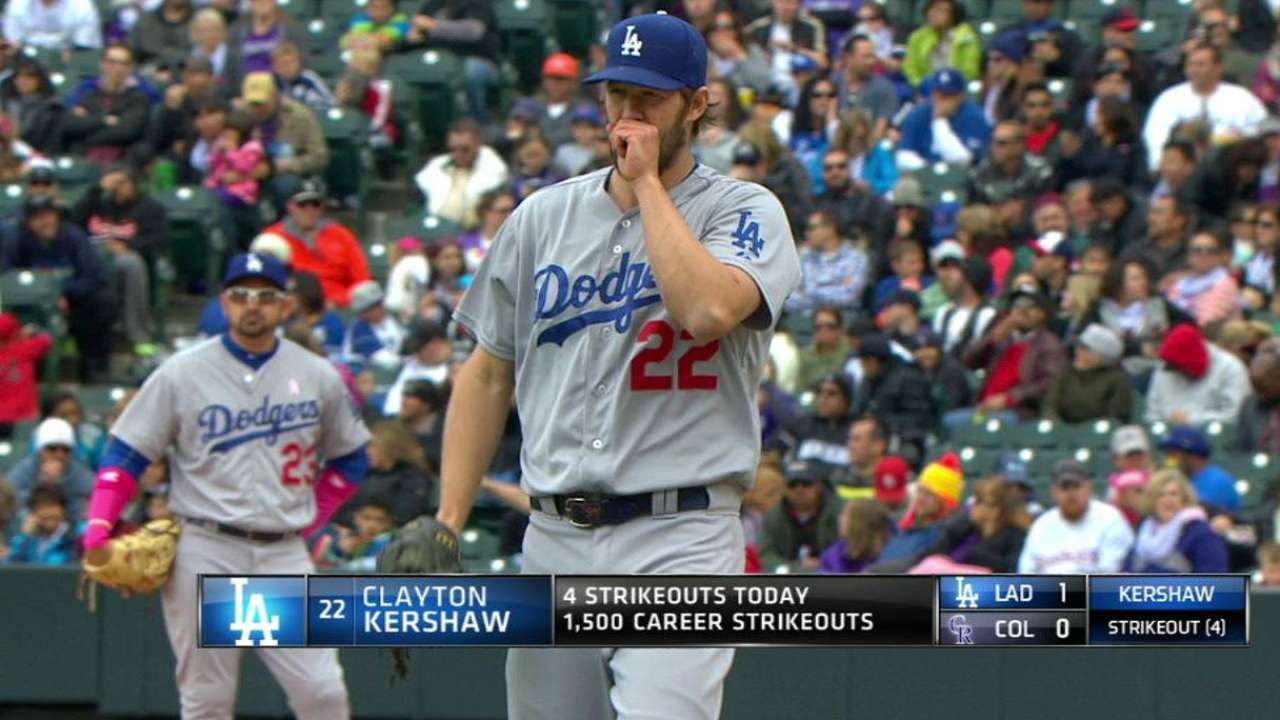 Once every five days, you can see the game's most tantalizing talent. Clayton Kershaw, ace of the Los Angeles Dodgers, will take a rotation turn against the Rockies on Friday, and it will be a return engagement. Kershaw was charged with five earned runs against Colorado on Sunday.
That's tied for the most Kershaw has allowed this year, and he's fighting to find the form that led him to the National League's Cy Young Award and Most Valuable Player Award in 2014. Kershaw has 56 strikeouts in 44 1/3 innings, but he's given up five home runs. Last year, he only allowed nine.
Eddie Butler, who has gone 2-3 with a 3.73 ERA in his first six starts, will be given the difficult assignment of squaring off against Kershaw in the 10:10 p.m. ET contest. Butler took the loss against the Dodgers in his last outing, but he allowed just five hits and two earned runs in a game abbreviated by rain.
Here's a few other matchups and games to look forward to on Friday:
Old reliable: MIL @ NYM, 7:10 p.m. ET
Who's a better story than Bartolo Colon? The veteran is less than two weeks away from his 42nd birthday, but he's still managed to put up impressive numbers for the Mets. Colon leads all NL pitchers with six victories, and he has a 3.30 ERA through his first seven outings.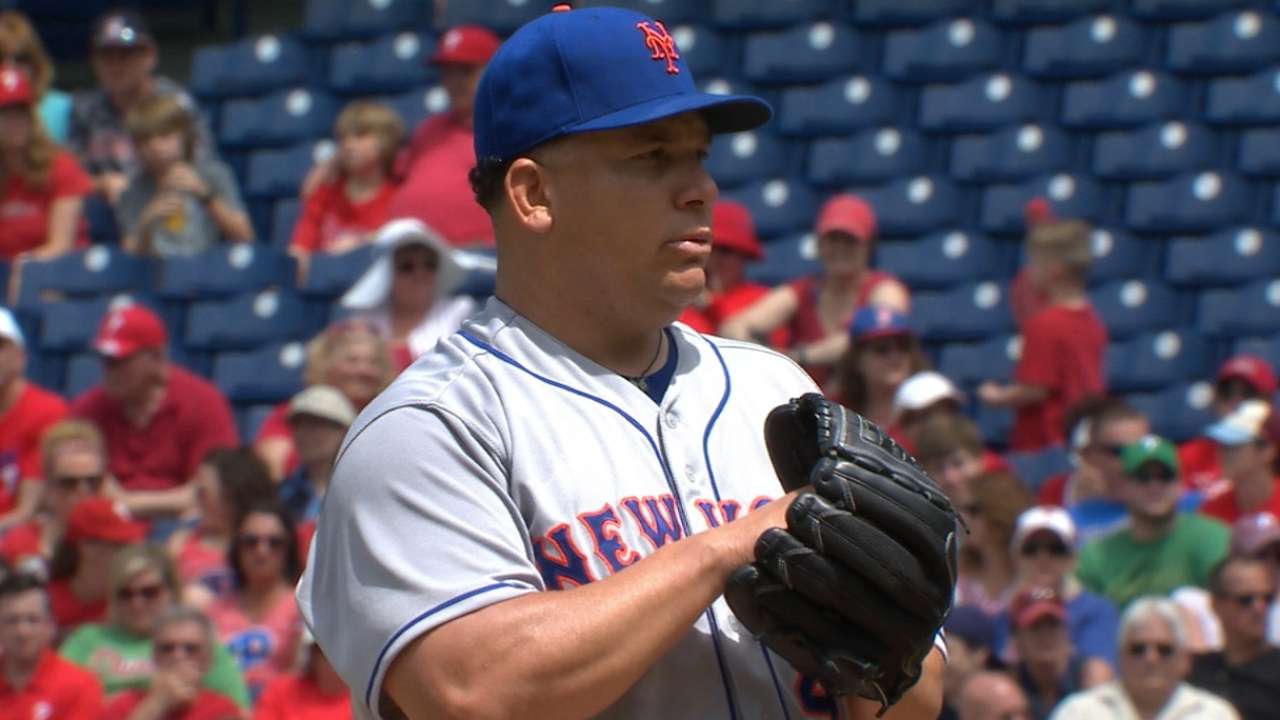 Colon, the 2005 American League Cy Young Award winner, is doing hitters in with phenomenal control. The right-hander has 40 strikeouts and just one walk in 46 1/3 innings. Colon, in fact, walked his only batter in his season debut and has now gone six starts without a walk.
The Brewers will send their own veteran to the hill, but it's a guy who has yet to find his groove. Kyle Lohse is 2-4 with a 7.03 ERA this season, and the Brewers have lost four of his seven outings. Lohse has given up a home run in every start and has allowed 10 home runs this season.
Giant ace: SF @ CIN, 7:10 p.m. ET
Madison Bumgarner only worked five innings in his most recent outing, but he set a season high with 10 strikeouts. The southpaw has been knocked out before completing six innings in two of his first seven starts, but he's had stellar control. Bumgarner hasn't had more than two walks in any outing.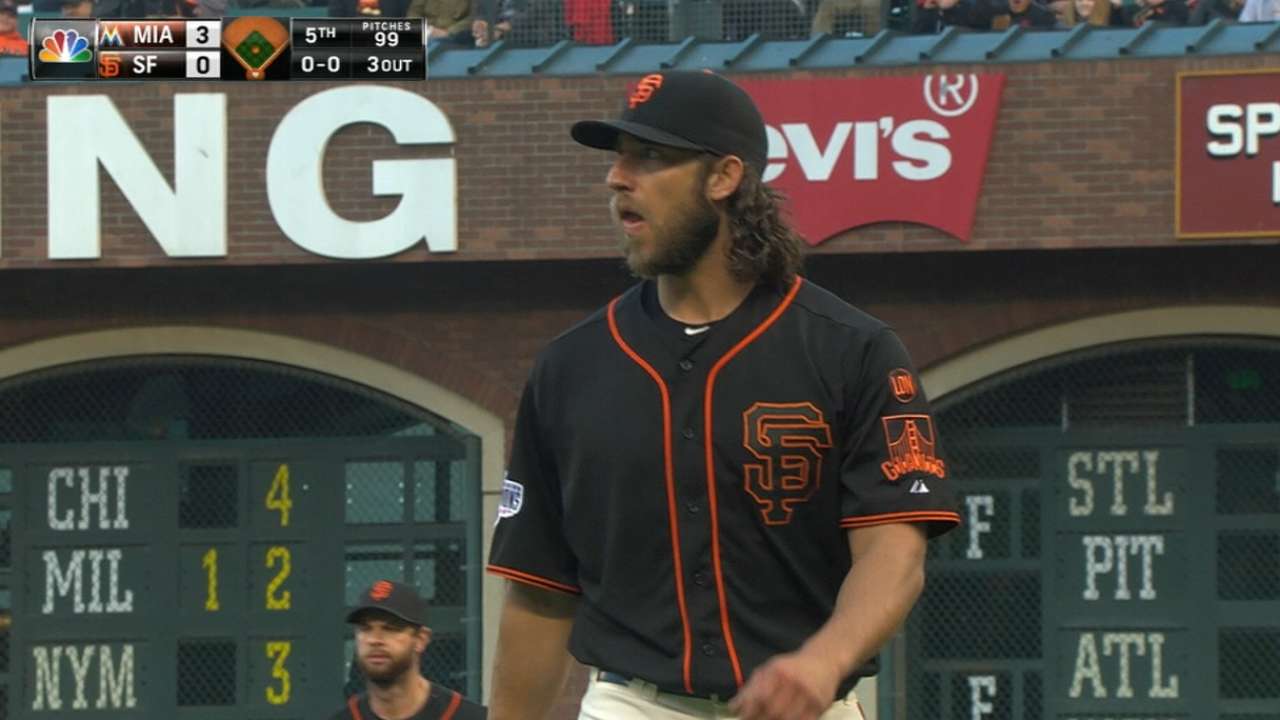 The Giants are right in the thick of a contentious NL West, and they'll be facing off against a Reds team that is in virtually the same exact position in the NL Central. Veteran Jason Marquis will be matched against Bumgarner, and Marquis is 3-2 with a 5.66 ERA in six starts this season.
Joey Votto and Todd Frazier are off to characteristically strong starts for the Reds, but speedster Billy Hamilton is still trying to find some more consistency. The Giants, meanwhile, have been led by a solid starting rotation and an offense that's keyed by All-Star catcher Buster Posey.
Study in contrasts: TOR @ HOU, 8:10 p.m. ET
When R.A. Dickey came back to the AL, many wondered how his knuckleball would play in a better offensive league. And there have been mixed results. Dickey has delivered two solid seasons for the Blue Jays, but he's also allowed 68 home runs since the start of 2013, which is the most in the Majors.
Dickey gave up six runs in six innings in his last start, and five of those runs came around as the result of a home run. The 40-year-od has pitched to a 1-4 record and a 5.00 ERA this season. Dickey has given up seven homers, and he's completed seven innings just three times.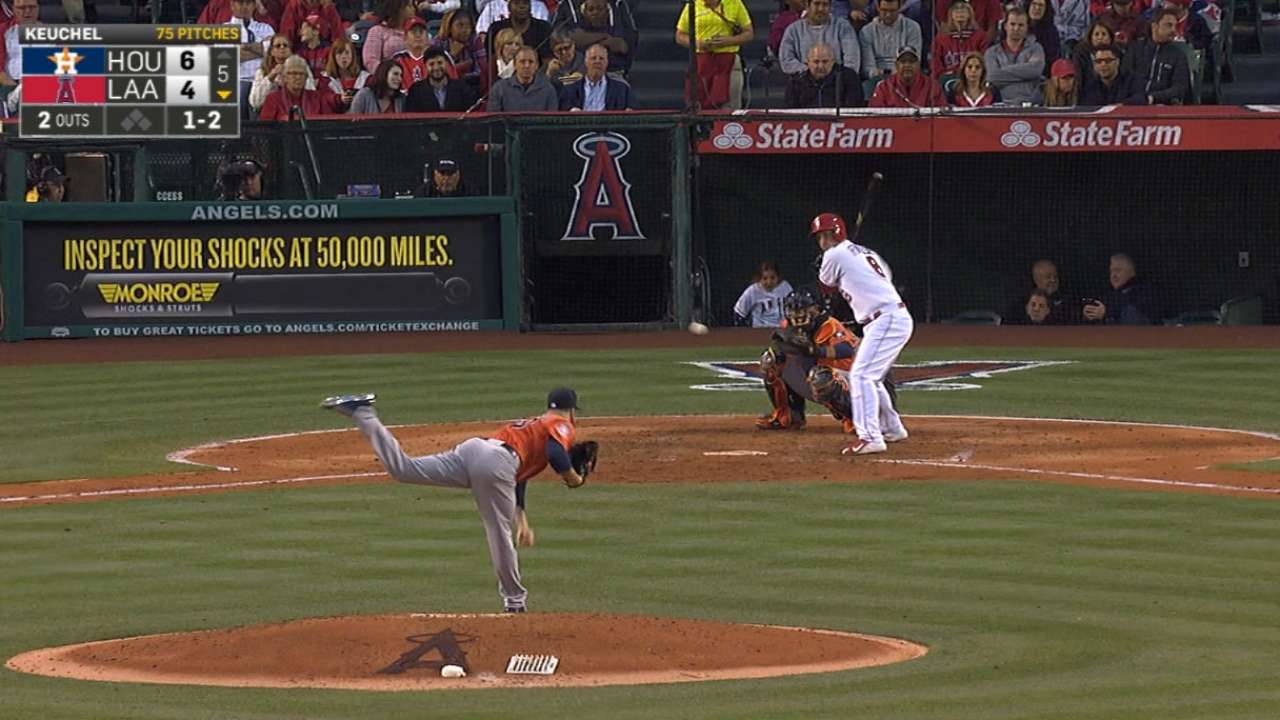 The Astros will see Dickey and counter with one of the hottest arms in baseball. Dallas Keuchel is 4-0 with a league-best 1.39 ERA this season, and he's only allowed one home run in 51 2/3 innings. Dating back to last season, Keuchel has gone 6-0 with a 1.65 ERA in his last 12 outings.
Spencer Fordin is a reporter for MLB.com. This story was not subject to the approval of Major League Baseball or its clubs.