Miller gets first start in left field vs. Boston
McClendon confident in shortstop's ability to make transition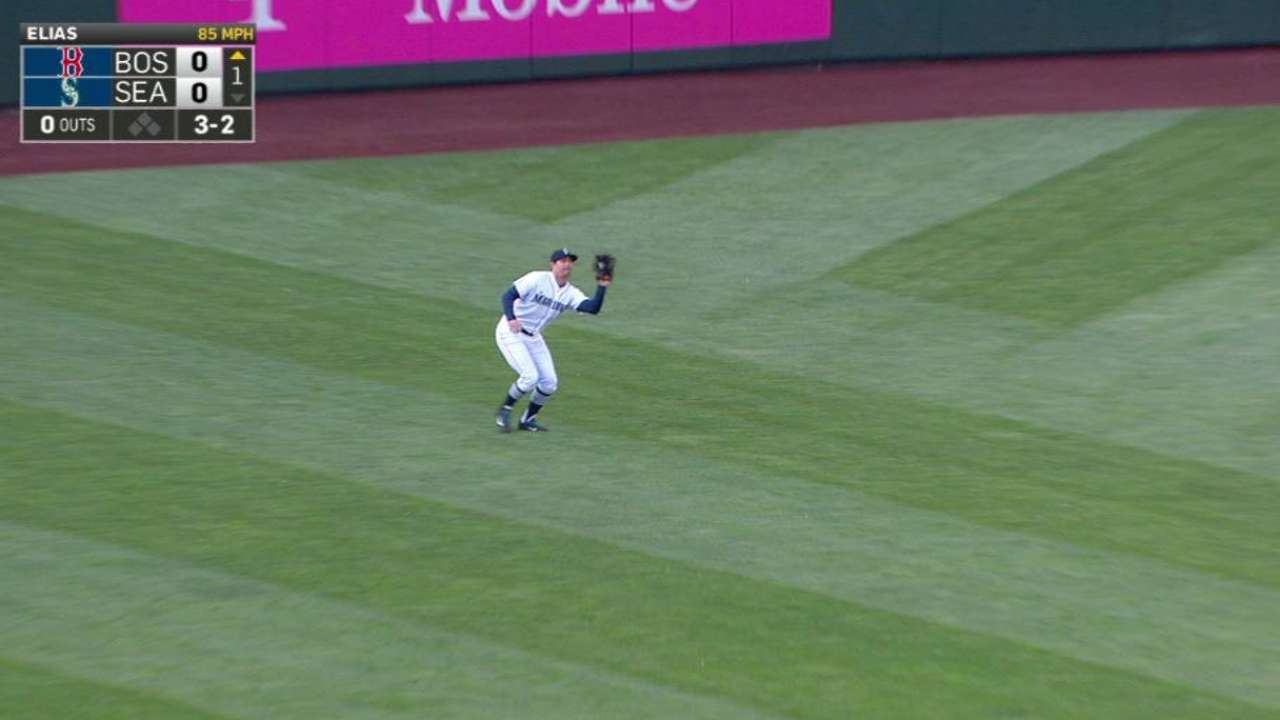 SEATTLE -- Lloyd McClendon figures Brad Miller can transition to the outfield easily enough after playing shortstop his entire career for one good reason. McClendon himself made the switch during his playing days after coming up primarily as a catcher and first baseman.
McClendon wound up playing left field, right field, third base, first base and catcher during his eight-year Major League career and he says Miller is a better athlete than he was, so he's not concerned about introducing the 25-year-old to a new position.
"Listen, you catch a popup at shortstop, you can catch a popup in left field," McClendon said. "You can screw up at short, you can screw up in left. It's the same thing. It's baseball. It's that simple. If it's hit to you, you catch it. If you screw it up, pick it up and throw it back in."
Miller was penciled in at left field for the first time for Thursday's series opener with the Red Sox after working in the outfield prior to games for the past nine days since Chris Taylor was called up to play shortstop.
The Mariners prefer Taylor's glove at short, but he's hit just .154 in his first seven games.
"He needs to pick it up offensively," McClendon said prior to Thursday's game. "He's a nice shortstop and plays solid defense, but you've got to be able to hit the ball, too. You can't be a zero and I think he understands that. He's got to hit."
Miller has borrowed an outfield glove from Dustin Ackley and worked diligently with outfield coach Andy Van Slyke to get as comfortable as possible with the new spot. He's put in all the work, even if he's still not ready to accept the move as permanent.
Asked if he still thinks of himself as a shortstop, Miller didn't hesitate.
"I am," he said. "I am a shortstop. No question. But I'm a player and I don't make out the lineup. Obviously I want to be playing."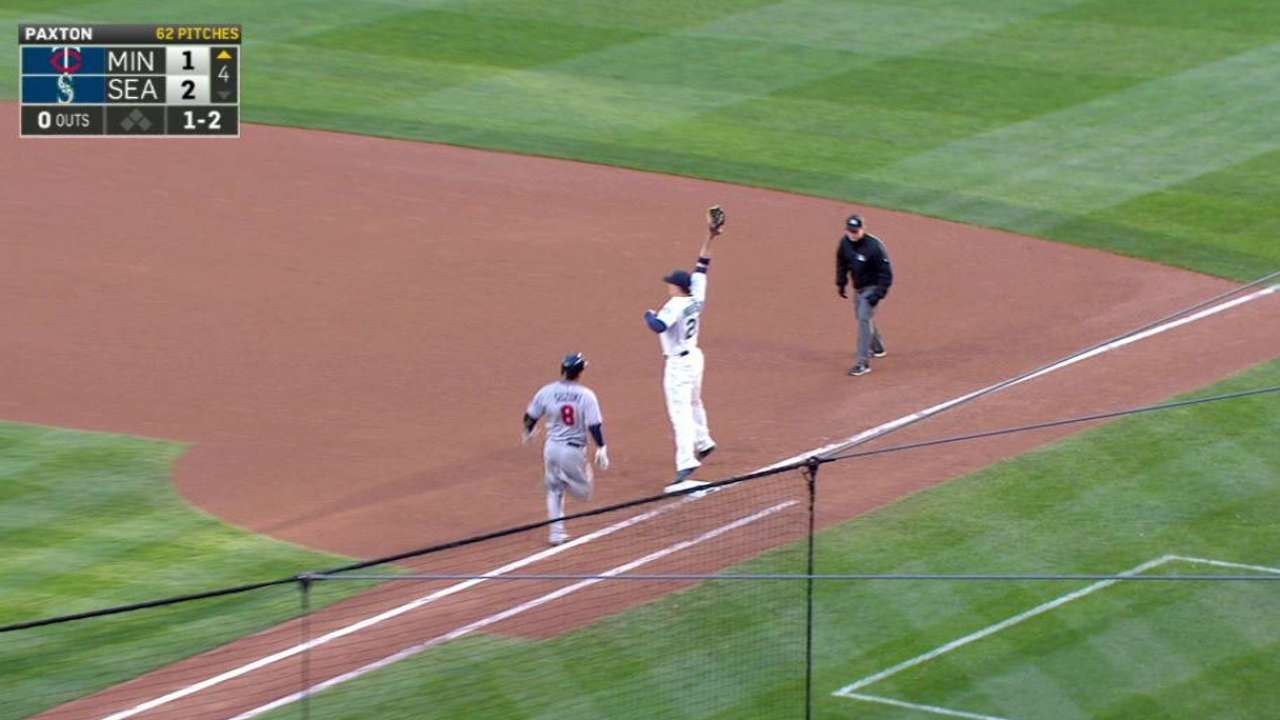 McClendon recalls botching a play in the outfield during his early days with the Cubs and then hitting a big home run later in the same game, drawing advice from manager Don Zimmer that he's never forgotten.
"I tell [Miller], just like Zimmer told me: If he hits three-run homers, he's going to be a heckuva left fielder," McClendon said with a laugh. "Don't worry about it."
Miller is hearing words of wisdom from others as well.
"One of my friends from back home gave me advice," Miller said. "He said, 'The walls don't move.' I said, 'Alright, that's good. I'll see where they're at.'"
Worth noting
• Center fielder Austin Jackson ran the bases, took batting practice and caught balls in the outfield during pregame work on Thursday as he continued recovering from a sprained right ankle that has him on the 15-day disabled list through Tuesday.
McClendon said he expects Jackson would need a few more days before he goes out on a Minor League rehab assignment.
• Hisashi Iwakuma continued getting treatment on his strained right lat muscle, but won't begin playing catch for about another week as he remained in shutdown mode after still feeling stiffness in his sore back muscle last weekend.
• Edwin Diaz, one of the Mariners top pitching prospects, was promoted Thursday to Double-A Jackson after going 2-0 with a 1.70 ERA in his first seven starts for High-A Bakersfield. The 21-year-old right-hander takes the spot of Stephan Landazuri, who was bumped up to Triple-A Tacoma after going 0-2 with a 4.61 ERA in six starts for Jackson.
Greg Johns is a reporter for MLB.com. Follow him on Twitter @GregJohnsMLB, read his Mariners Musings blog, and listen to his podcast. This story was not subject to the approval of Major League Baseball or its clubs.