Fowler helps keep Cubs' clubhouse rockin'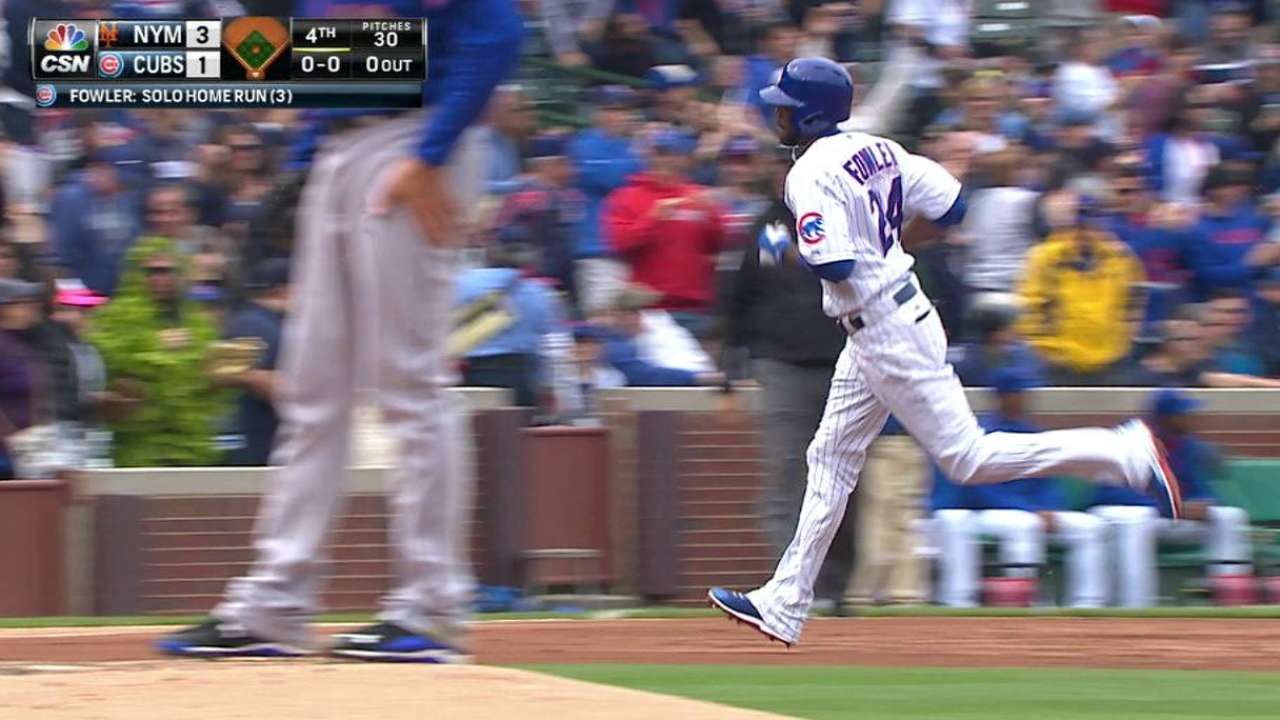 CHICAGO -- Winning four games in a row has been tough on Joe Maddon's health. The Cubs players celebrate each victory with flashing lights, loud music, a disco ball and smoke, and the latter lingers when Maddon passes through the clubhouse to get to the interview room for his postgame session.
"I'll take it," Maddon said, coughing. "Every night."
On Thursday, Dexter Fowler ignited the party, hitting a solo home run and scoring the game-winning run on a passed ball in the seventh to lead the Cubs to a 6-5 come-from-behind win over the Mets. The Cubs overcame a 5-1 deficit, and the four-run comeback was the largest of the season. The Cubs had previously won three games when trailing by three runs.
"I think there was a great believability that we could do it," Maddon said.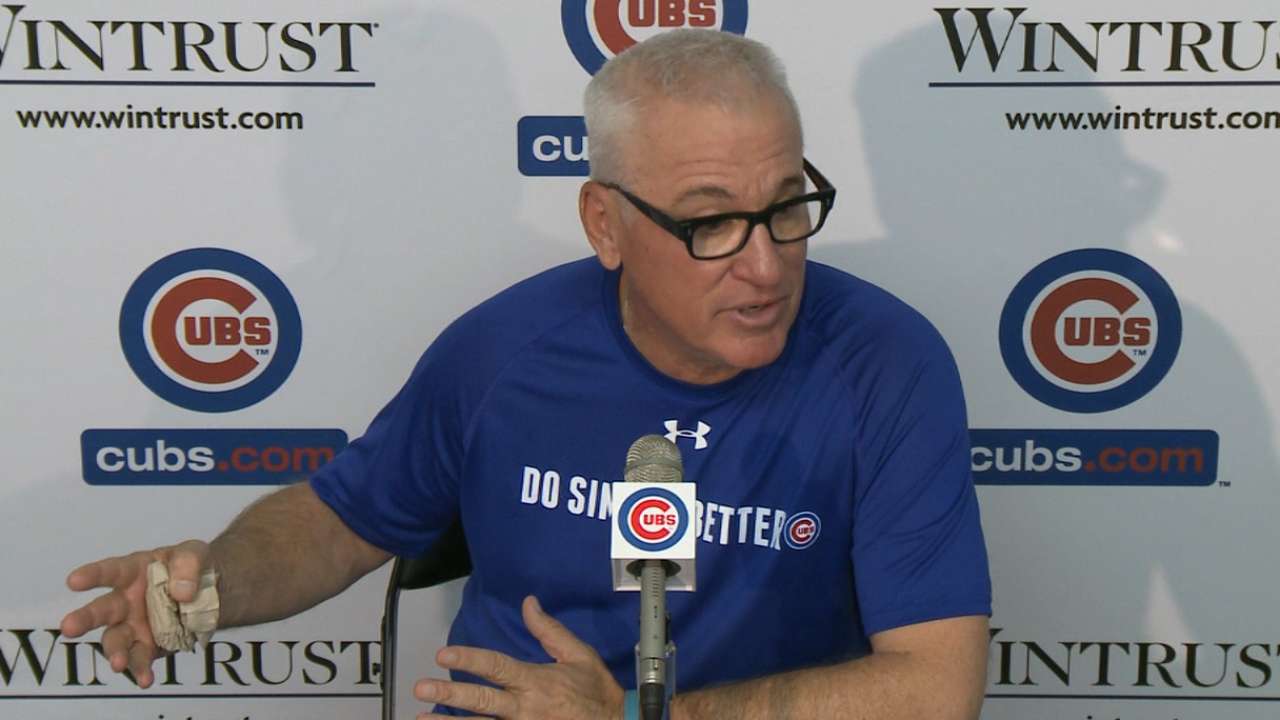 Fowler echoed that.
"I see heart," the veteran outfielder said. "I see every guy just trying to do their job and nobody trying to do too much, which is awesome. You have guys on the team who know their role and they're playing their role well. Mine's getting on base and I'm just trying to contribute."
He led off the fourth with his third home run, the first hit off Mets starter Jon Niese, and then drew a walk and scored a run in the four-run fifth. In the seventh, Fowler singled with one out, moved up when Anthony Rizzo was hit by a pitch, and advanced again on Kris Bryant's fly ball to right.
Mets catcher Anthony Recker couldn't hang onto the first pitch to Starlin Castro, and Fowler scampered home.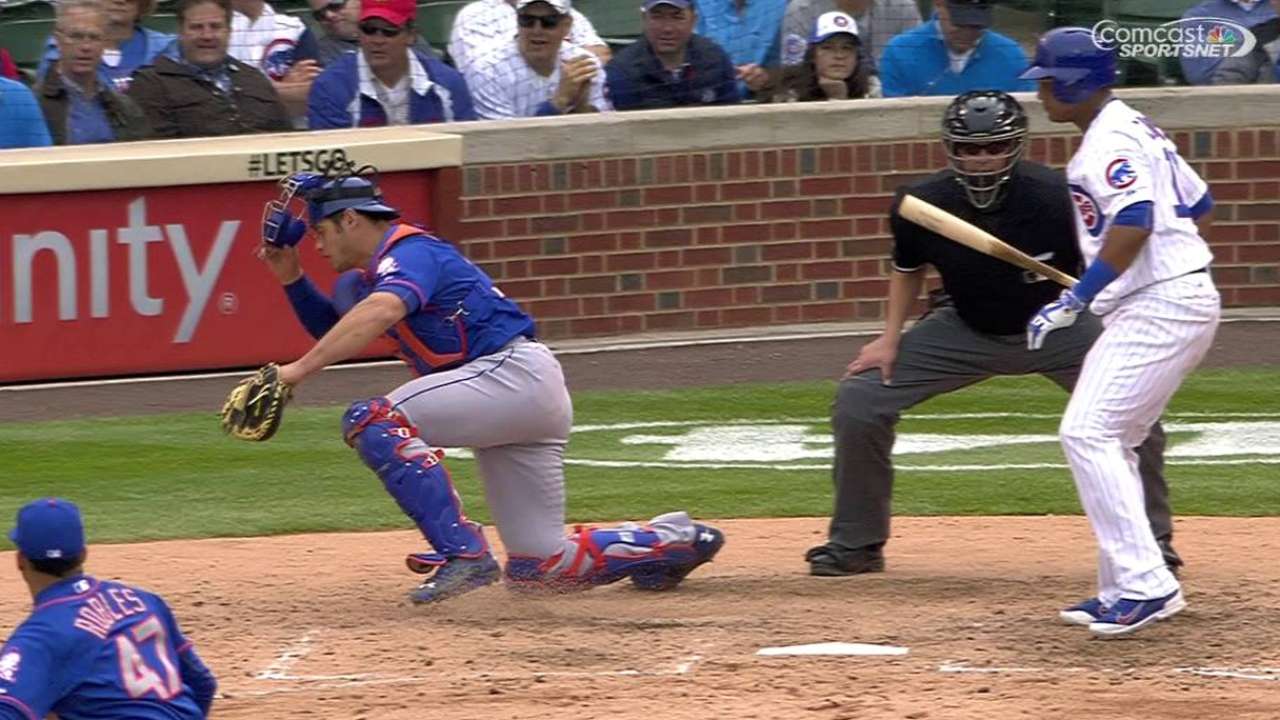 "I saw the ball go toward the dugout, so anytime if it leaves the circle, I'm gone," Fowler said.
The Cubs won three of the four games against the National League East-leading Mets by one run. On Wednesday night, it was Chris Coghlan's walk-off walk that drove in the winning run. It seems as if it's a different hero every night.
"You never know who's going to be the guy," Fowler said.
Whoever it is will be the center of attention in the postgame mosh party.
"Today's celebration was nice," Rizzo said. "It's fun, and the whole team is on board. It's all of us. [Bench coach] Davey Martinez leads it all. That's what winning is all about."
Carrie Muskat is a reporter for MLB.com. She writes a blog, Muskat Ramblings. You can follow her on Twitter @CarrieMuskat and listen to her podcast. This story was not subject to the approval of Major League Baseball or its clubs.