DH-ing not ideal scenario for Posey, Aoki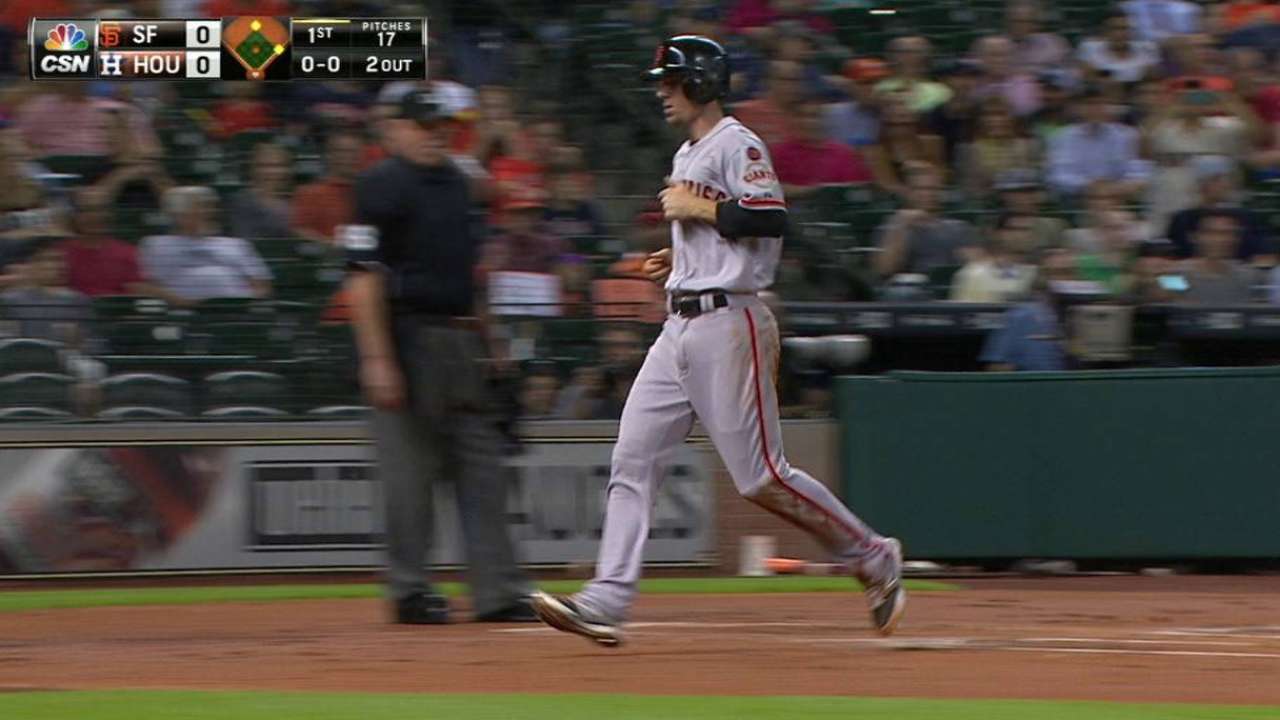 CINCINNATI -- When the words "designated hitter" are presented to Nori Aoki and Buster Posey, they both respond with facial expressions similar to someone who has just tasted spoiled milk.
There has been renewed discussion this summer about the possibility of adding the DH in the National League, a role that Aoki and Posey took on during the team's two-game stop in Houston on Tuesday and Wednesday.
"I did it last year, too, and I didn't like it," Aoki said through an interpreter prior to the Giants' DH-less game in Cincinnati on Thursday night. "I like to field."
Aoki went 0-for-3 with a walk on Tuesday against the Astros while leading off as the DH. He played in the Japanese Central League, which does not use the DH, from 2004 to 2011 before signing with Milwaukee in January 2012.
Posey was given the DH role on Wednesday as a way to keep his bat in the lineup while giving his catcher's knees a day of rest. He responded by going 3-for-5 with a home run and driving in three runs.
Posey laughed when asked if life as a DH might not be a bad way to go later in his career.
"Well, I'm going to be in the National League for at least the next seven years," said Posey, who signed a nine-year contract in 2013. "I tend to be up and down more when I'm sitting on the bench in those games, but that's about the only difference. To be honest with you, I don't really have a formula for it."
• Hunter Pence (fractured left arm) was scheduled to play for Triple-A Sacramento in Thursday's game at Las Vegas. Jake Peavy (back strain) threw a light bullpen session on Thursday in Scottsdale, Ariz.
Andy Call is a contributor to MLB.com. This story was not subject to the approval of Major League Baseball or its clubs.