Collins asks Mets to step up after sloppy series
Manager challenges veteran leaders as club heads home on heels of 4-game sweep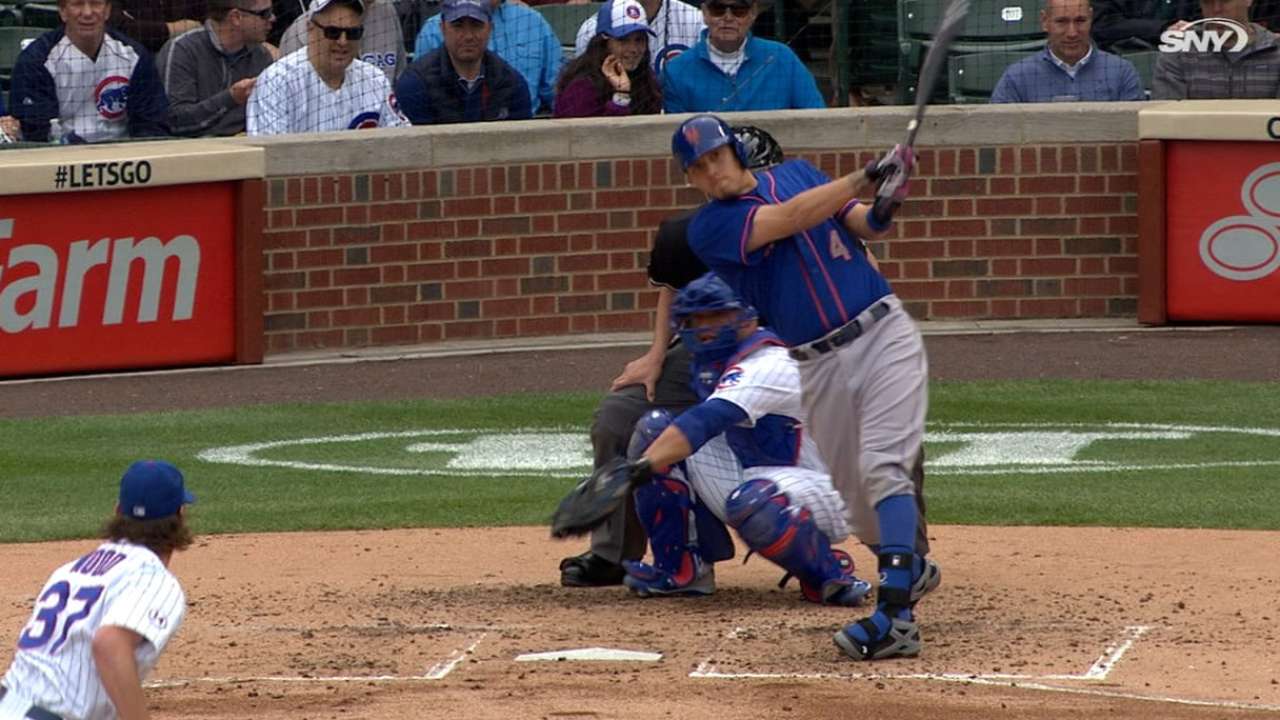 CHICAGO -- The ball glanced off Anthony Recker's glove and skidded to the backstop, taking with it the Mets' last chance of salvaging a game from their nightmarish trip to Wrigley Field. It was Recker's passed ball in the seventh inning -- "I didn't get the good part of the glove on it," he said -- that cost them the go-ahead run in Thursday's 6-5 loss to the Cubs. But it was their continued sloppy play and lack of offensive execution that lay at the heart of their first four-game sweep at Wrigley in 23 years.
Afterward, an exasperated manager Terry Collins challenged the veteran hitters on his roster to improve.
"To be honest, that's why some of those big guys are out there," Collins said. "This is when they need to step up. This is when the Michael Cuddyers and the [Daniel] Murphys … need to step up to where all that leadership we talked about, this is the time we need it most."
Collins pointed to his team's youth and inexperience as justification for its 7-12 record since starting the year 13-3. But it has been mostly veterans who have scuffled -- from Cuddyer, who finished 2-for-15 in the series and does not have an extra-base hit since May 1; to Murphy, who struggled mightily last month before improving lately; to Curtis Granderson, whose surprising lack of power includes a .362 slugging percentage; to David Wright, who has spent all but a week-plus of the season on the disabled list.
Thursday, Recker -- a veteran himself, at this point -- committed a passed ball so egregious that it even sucked the joy out of the two home runs he had hit earlier in the game.
"Time to talk about how I messed up," Recker said gloomily when approached by a group of reporters at his locker.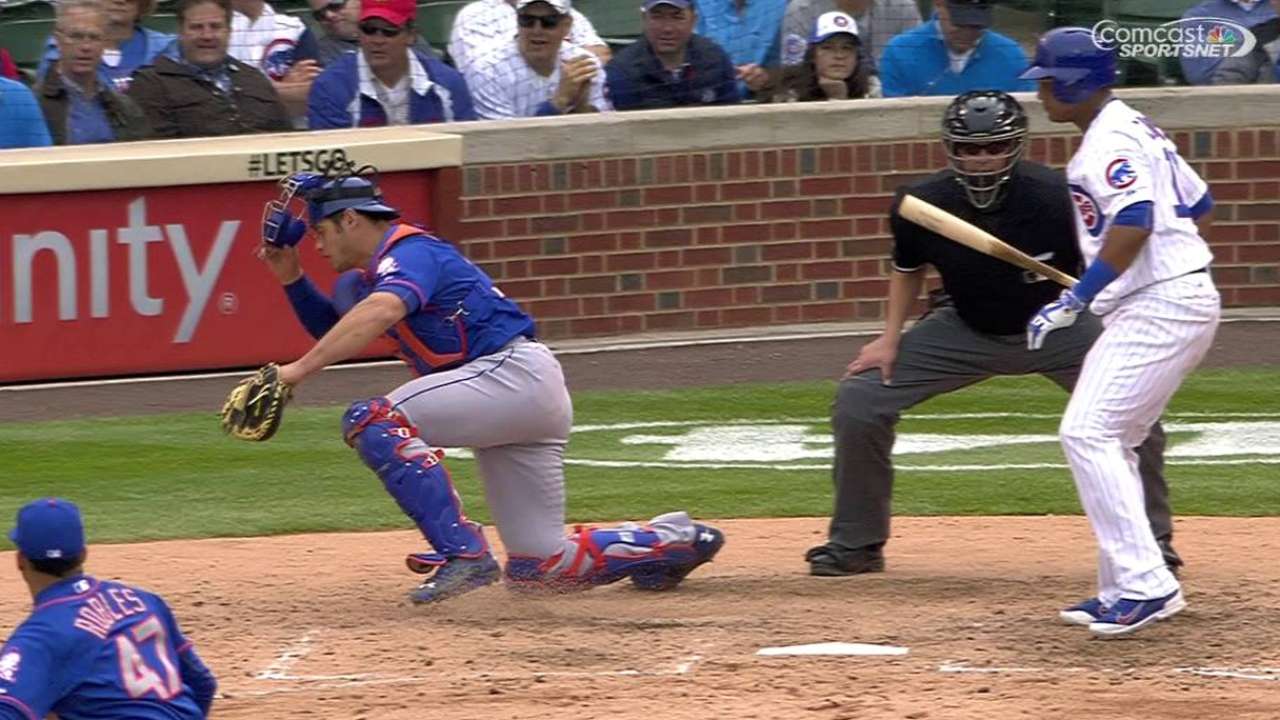 The rest of the Mets did little to bail him out. As Troy Tulowitzki rumors continued to receive new life a world away in Denver, shortstop Wilmer Flores homered but also committed his eighth fielding error of the season. The Mets struck out 14 times collectively, which Collins called unacceptable for a team that hits for as little power as the Mets. And so on and so forth; there was no lack of culprits up and down the roster.
"Some days, you just get beat and tip your hat," Collins said. "Other days, you make enough mistakes to lose."
This was one of those days for the Mets, who parlayed Recker's homers, Flores' solo shot and John Mayberry Jr.'s two-run single into a 5-1 lead in the fifth. But nine Cubs came to the plate against Mets starter Jon Niese in the bottom of the inning, thanks in part to Flores' error. Four of them scored, tying the game.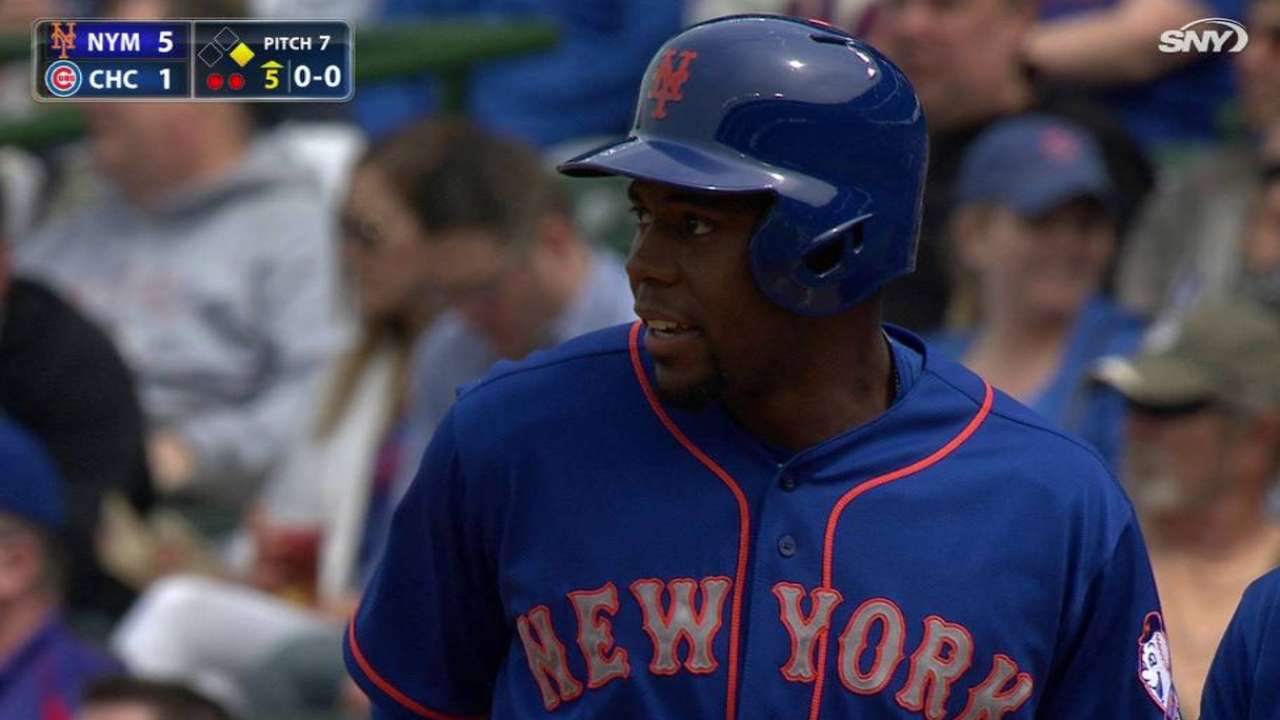 It was not a dire situation. But from that point on, the Mets' offense simply shriveled.
"It's unbelievable, to be honest," Collins said.
The Mets head home now, for three games against the last-place Brewers. They know it is an opportunity to right themselves. But they also realize they will need to play significantly better to seize it.
"It starts with me," added Cuddyer. "You've got to perform, there's no question about that. And quite frankly, for my part, I haven't gotten the job done up to this point."
Anthony DiComo is a reporter for MLB.com. Follow him on Twitter @AnthonyDiComo and Facebook, and listen to his podcast. This story was not subject to the approval of Major League Baseball or its clubs.