Detwiler showing flashes, but results not there
Lefty winless in first seven starts with Rangers, looking to improve location and command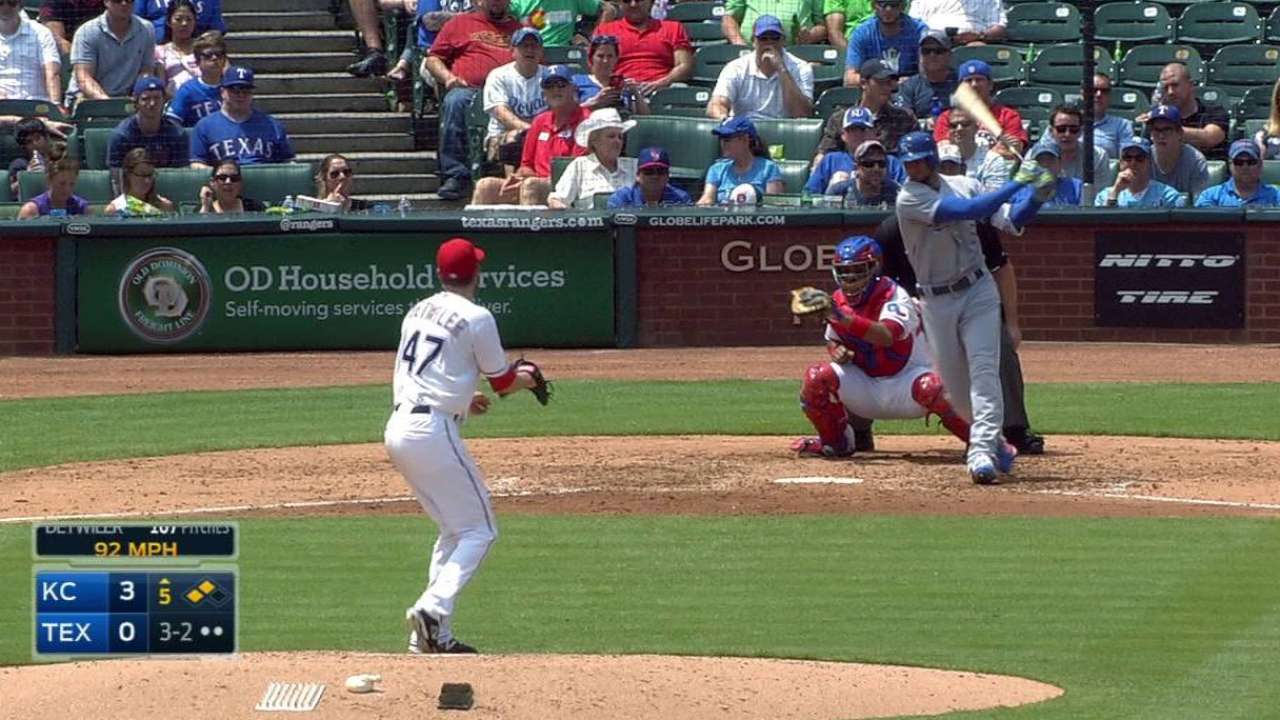 ARLINGTON -- Ross Detwiler's start to the season isn't going exactly how he drew it up.
After taking the defeat in Thursday's 6-3 loss to the Royals, Detwiler is 0-5. In his latest outing, the Rangers' lefty got out of multiple jams to limit the damage, but his 108 pitches over five innings were a career high.
Detwiler finished allowing nine hits and three earned runs. He also struck out three and walked one.
"Couldn't get the outs when he needed to in certain situations," Rangers manager Jeff Banister said. "I still believe he still has good stuff. Fastball was there. ... There were times the ball started on the plate and moved off the plate. Changeup was in play today. Breaking ball I felt like he probably could have put in play a little more."
Detwiler is winless in his first seven starts as a Ranger, the longest streak since Joe Saunders' eight last season. He has allowed three earned runs or fewer in three of his past four starts, but hasn't had the benefit of enough run support to get a win.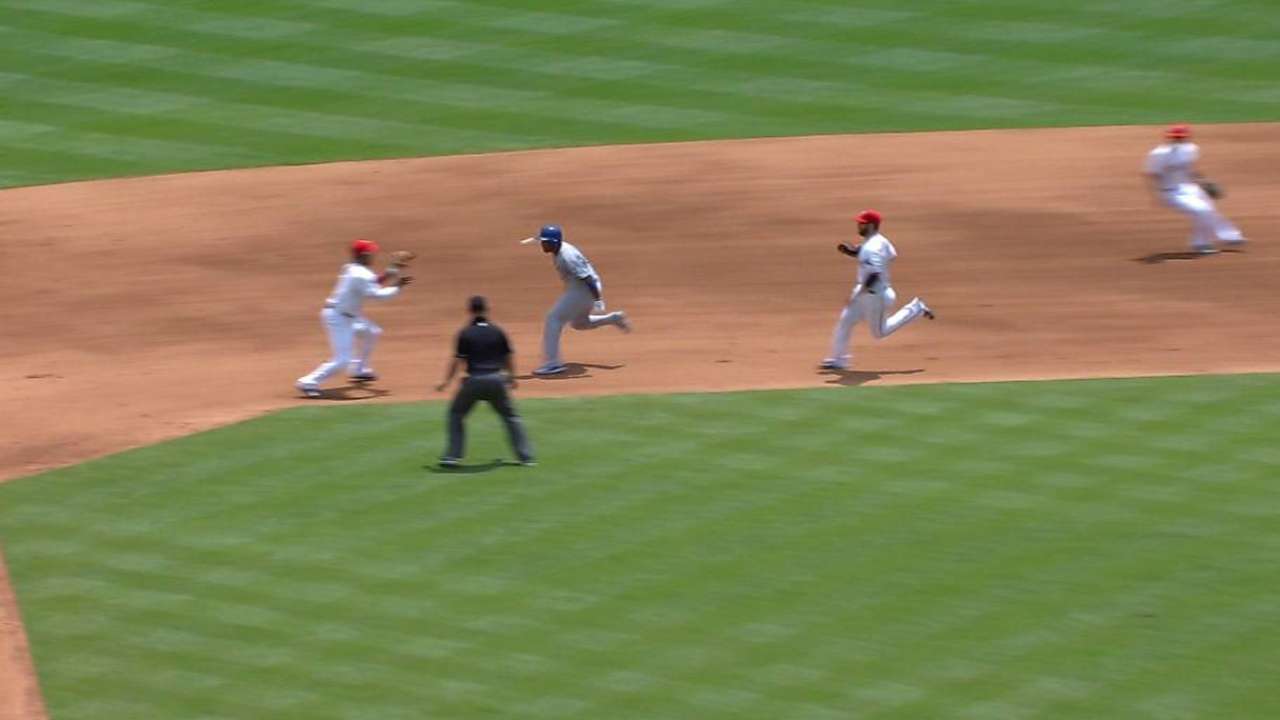 Banister was firm in saying Detwiler is still among the Rangers' five starters. So for Detwiler, it's now about finding a way to correct course.
That means recreating the form that allowed him to go seven innings and allow only one run in his May 4 no-decision against the Astros.
"I'm mostly just frustrated with myself," Detwiler said. "I'm the one who's not getting the ball where it needs to be. I feel like I'm fighting myself, but you know, I thought I took a big step forward in Houston, and then the last two just haven't been as good as that one."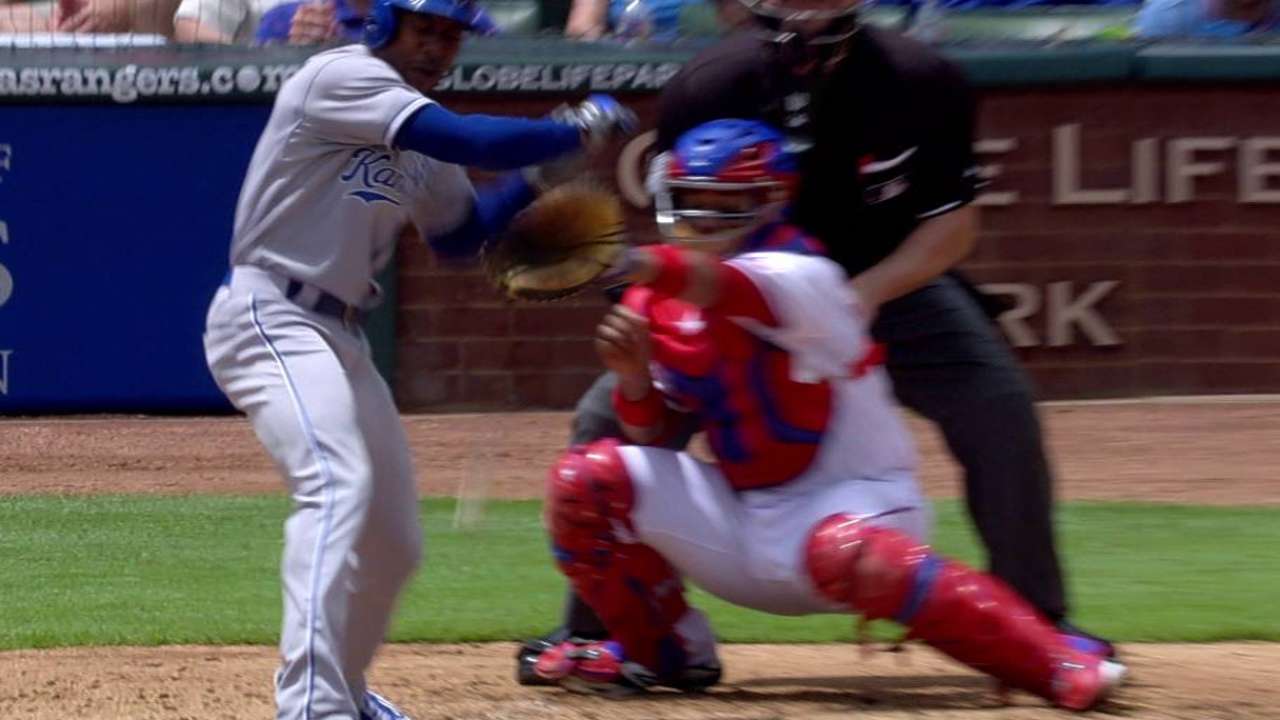 Detwiler said his biggest problem Thursday was struggling to spot the fastball and getting behind in counts. That, along with leaving pitches up, has been a recurring theme, and it got the best of him against a Royals lineup that is hitting .287 collectively.
Detwiler, though, doesn't plan to make any grand changes. He said he's had the same approach in every start. That approach just hasn't always come with the desired results.
"Obviously [Houston] sticks out," Detwiler said. "That's been my best [start], but I've felt about the same going in and going out. The side work has been good. It's just a matter of putting it into the game."
Cody Stavenhagen is an associate reporter for MLB.com. This story was not subject to the approval of Major League Baseball or its clubs.