ICYMI: Success in Seattle ensures a happy flight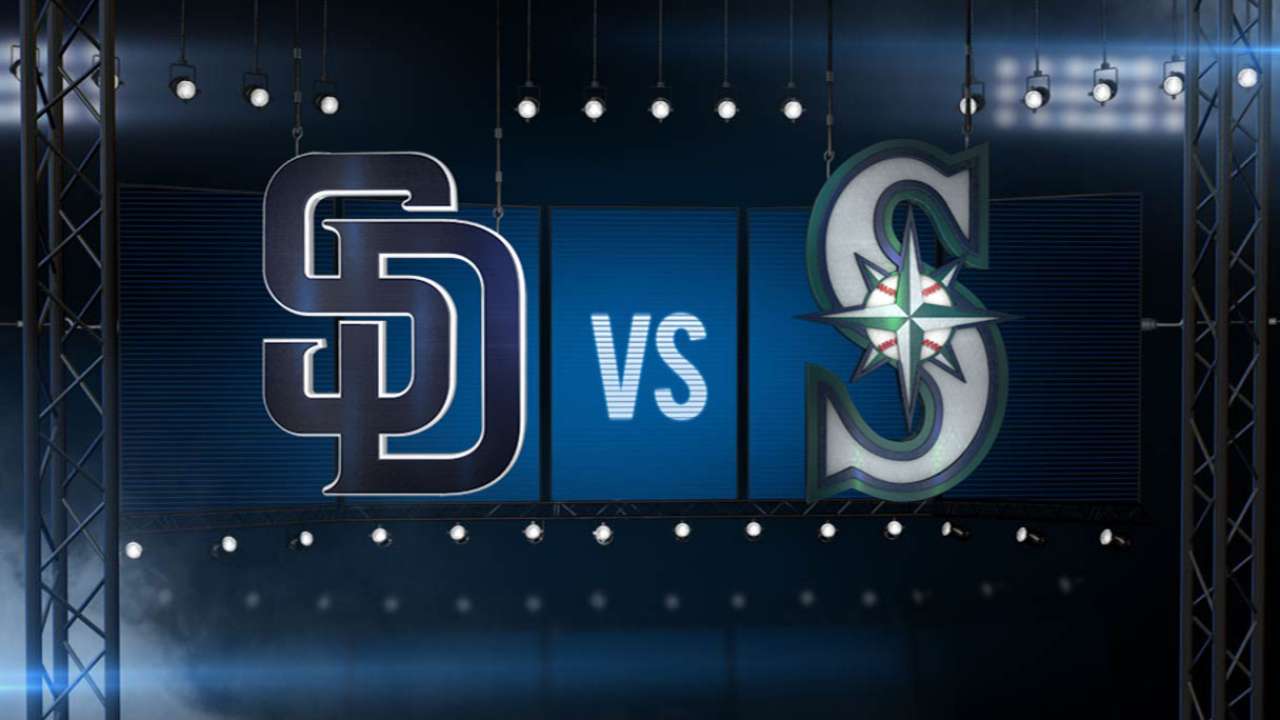 It doesn't matter if they played two games or four games: a series split is still a series split, and that can do a lot for a team's mentality. Hopefully the team will relish in that accomplishment during its "happy flight" home, as the Friars closed out the last game of their 10-day road trip in winning fashion with a 4-2 victory over the Mariners in Seattle. Wednesday's game incorporated an overall team effort for the Padres after the team aptly combined strong and efficient pitching with timely and productive hitting to improve its record to 18-17 on the season.
Starting pitcher James Shields secured his third win in a row and also became the first Padres pitcher to start the season with a 5-0 record since Justin Germano did it for the club back in 2007. The team also saw contributions from infielders Corey Spangenberg, who had a multihit game and an RBI on the day, and Will Middlebrooks, who crushed a solo homer to give San Diego an early lead in the third. The win and the series split were then secured and sealed after Craig Kimbrel came in to close out the game in the ninth inning, collecting his 10th save and giving the Padres their 18th win of the season.
So in case you missed it, here are some stories and highlights that may have passed you by on Wednesday:
Padres post-game recap: Shields stifles Mariners to remain unbeaten
Shields' superiority through six secures series split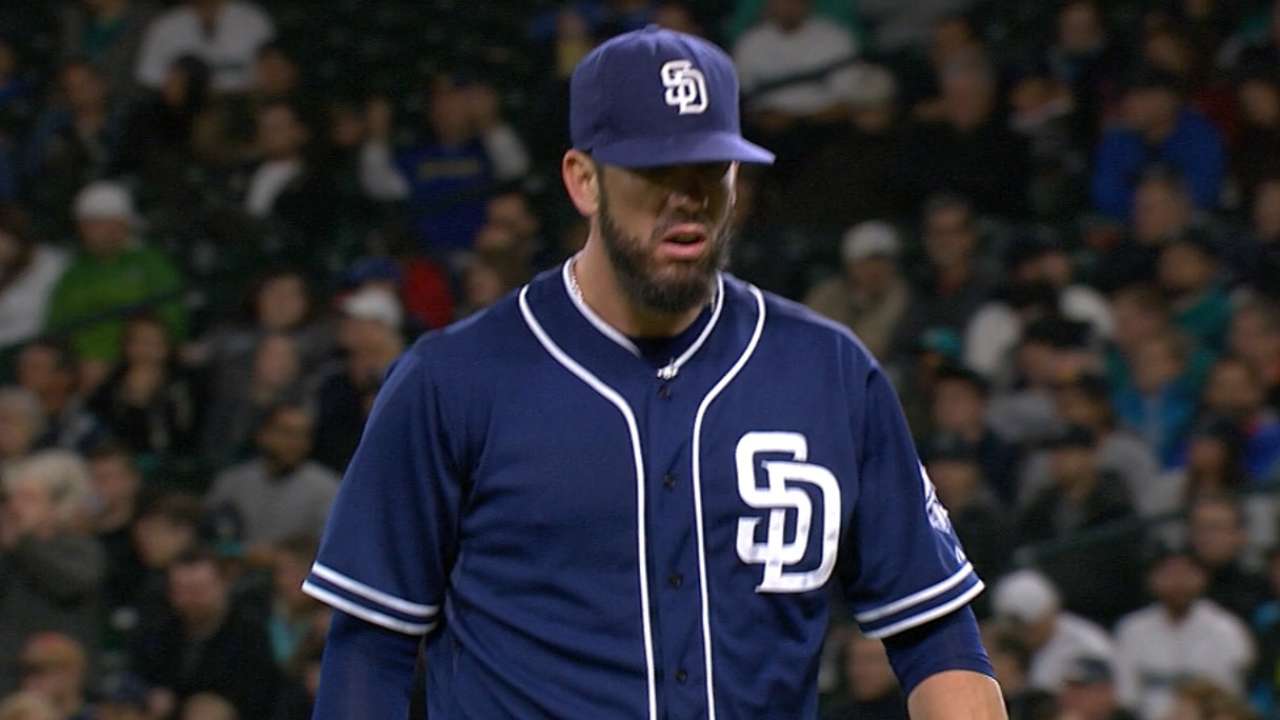 Middlebrooks breaks the scoreless tie with a moonshot in the third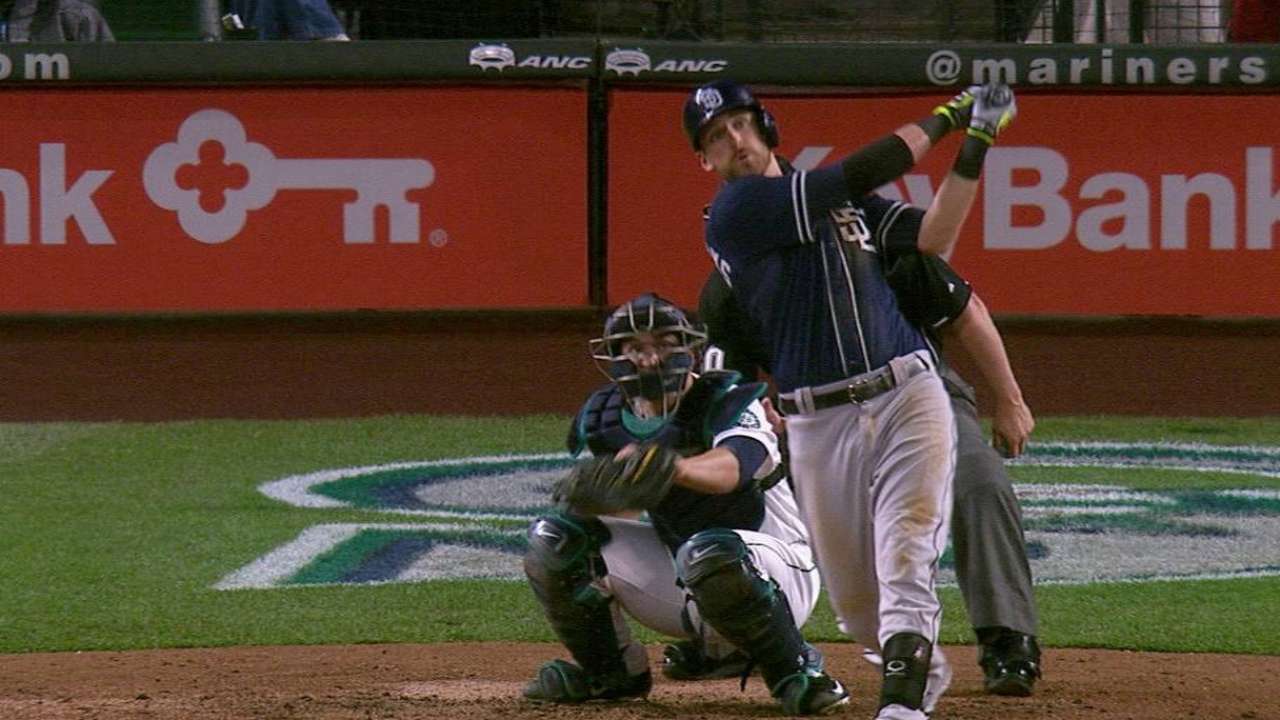 Kimbrel slams the door in the ninth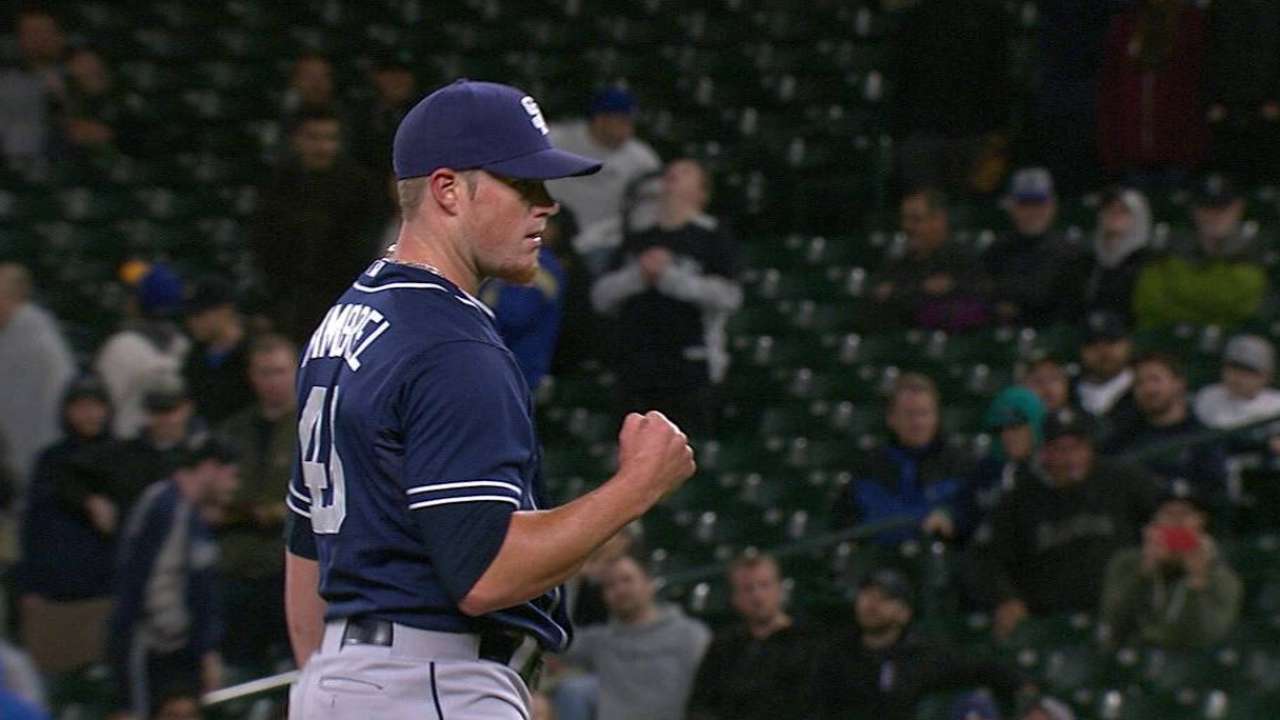 Myers takes early flight home for a second opinion: Myers has wrist examined in San Diego
It's too early to get the injury bug, isn't it?: Loss of Myers could cripple Padres
Down on the farm: Rea lowers ERA to 1.13 with San Antonio Missions
Buddy's Bullets: Black talks about the status of Myers' wrist, Almonte's play, Middlebrooks
Game Note Highlights: Game Notes @ SEA (05.13) Padres, Shields Seek Seattle Series Split
Looking forward:
Friar Forecast: Padres return home to face red-hot Washington Nationals
Ross hopes to start series on the right foot: Thursday's probable pitchers for Game 1 of 4 in San Diego