Segura hits DL with fractured pinkie finger
Brewers to call up shortstop Sardinas to fill injured infielder's spot on roster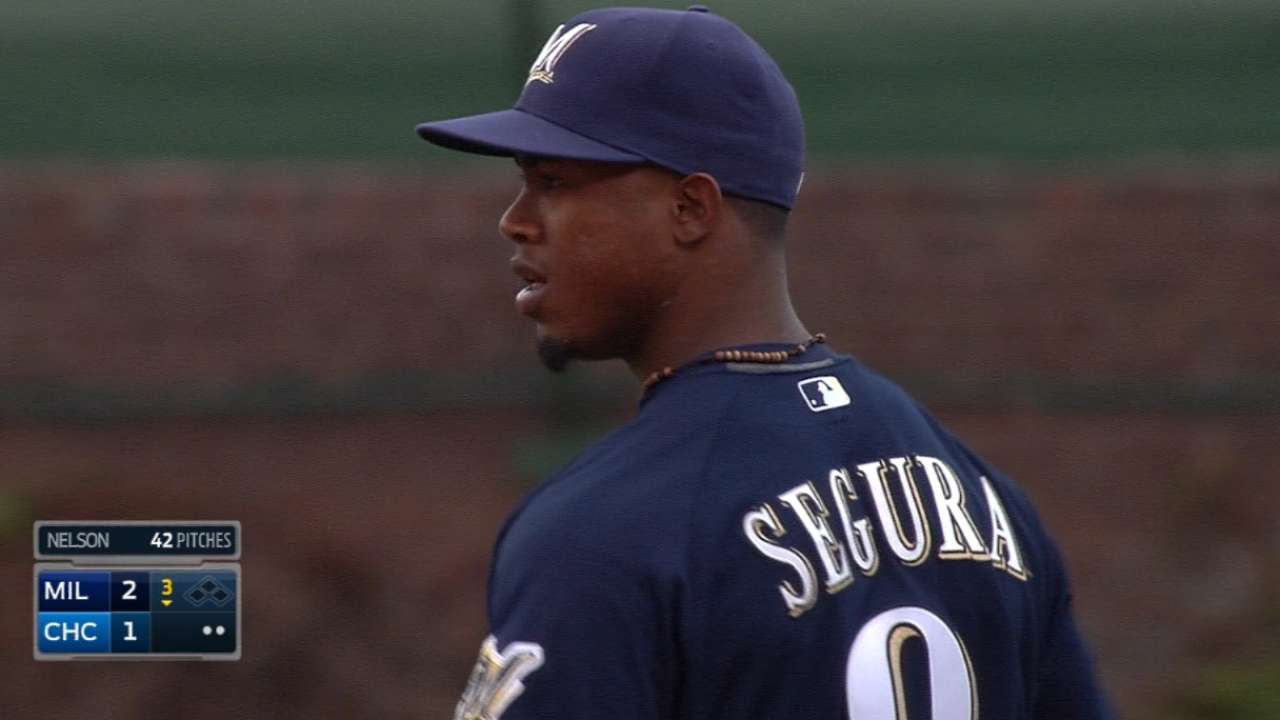 The Brewers placed shortstop Jean Segura on the 15-day disabled list on Thursday due to a fractured right pinkie finger. Shortstop Luis Sardinas, who was acquired from the Rangers in the Yovani Gallardo deal, will be recalled from Triple-A Colorado Springs to help fill in for Segura during the young veteran's absence.
Segura, 25, is batting .262 with a .306 on-base percentage this season. He made the National League All-Star team in his first season with the Brewers, 2013, when he batted .294 with 12 homers and 44 stolen bases.
Sardinas, 21, was acquired with prospects Corey Knebel and Marcos Diplan in exchange for Gallardo on Jan. 19. In 43 games with the Rangers last season, Sardinas hit .261 with five stolen bases in six opportunities, and he was hitting .288 with a .324 on-base percentage for Colorado Springs at the time of his promotion.
Sardinas has hit five home runs in 375 career games at the Minor League level, but he's a .289 hitter with a .335 on-base percentage in his Minor League career.
Spencer Fordin is a reporter for MLB.com. This story was not subject to the approval of Major League Baseball or its clubs.