Workhorse Shields continues to prove worth
Padres ace throws 115 pitches, gets out of jams in win vs. Mariners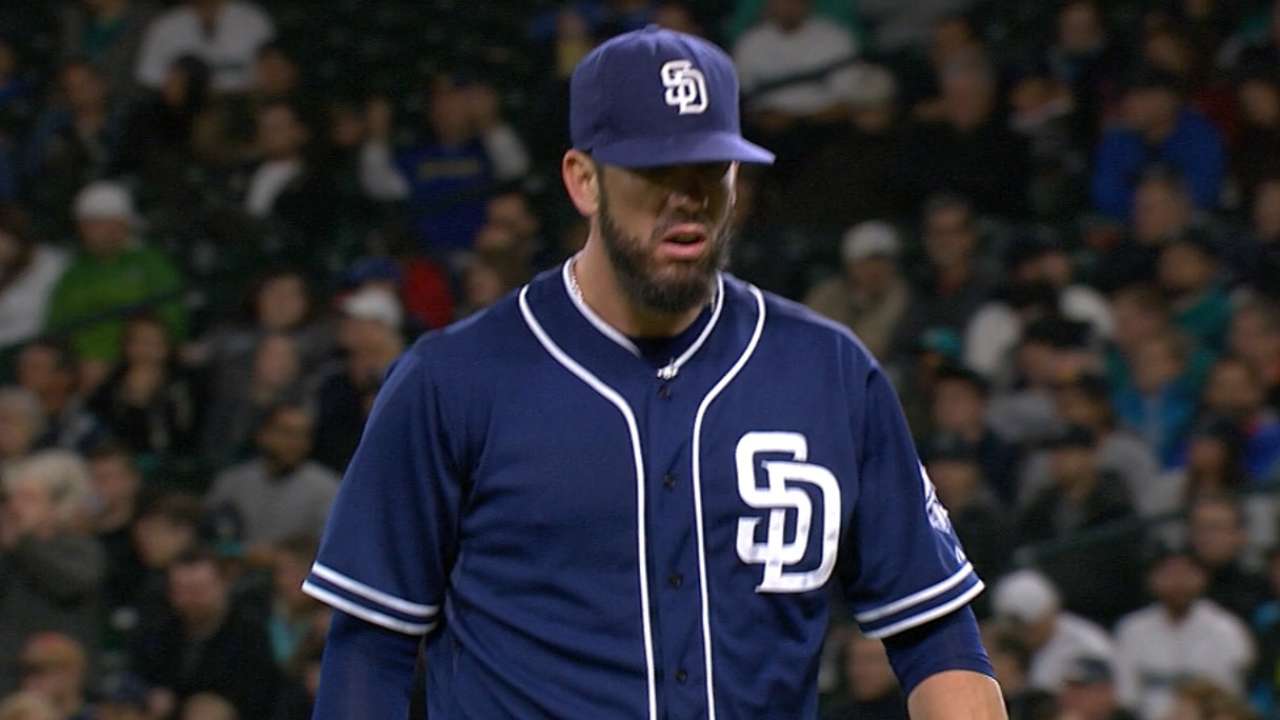 SEATTLE -- In the sixth inning Wednesday, with Padres pitcher James Shields having pushed well beyond the 100-pitch mark, manager Bud Black, trotted to the mound after Shields walked the first two batters of the inning.
In the bullpen, reliever Dale Thayer stood watching all this, his hands resting on his hips, waiting for the signal to enter the game -- the signal that never came.
"I went out there for a couple of different reasons," Black explained afterward. "I knew I was going to leave him in. I liked the way he was throwing. He said he felt good. He was still throwing the ball well."
Shields, who in February signed the largest contract (four years, $75 million) in team history, then went out and showed why the Padres willingly handed him such a handsome deal, striking out Mike Zunino before getting Dustin Ackley to bounce into a double play to preserve a one-run lead.
It was just of a several jams Shields pitched out of as the Padres defeated the Mariners, 4-2, at Safeco Field, putting a tidy bow on 4-5, three-city road trip.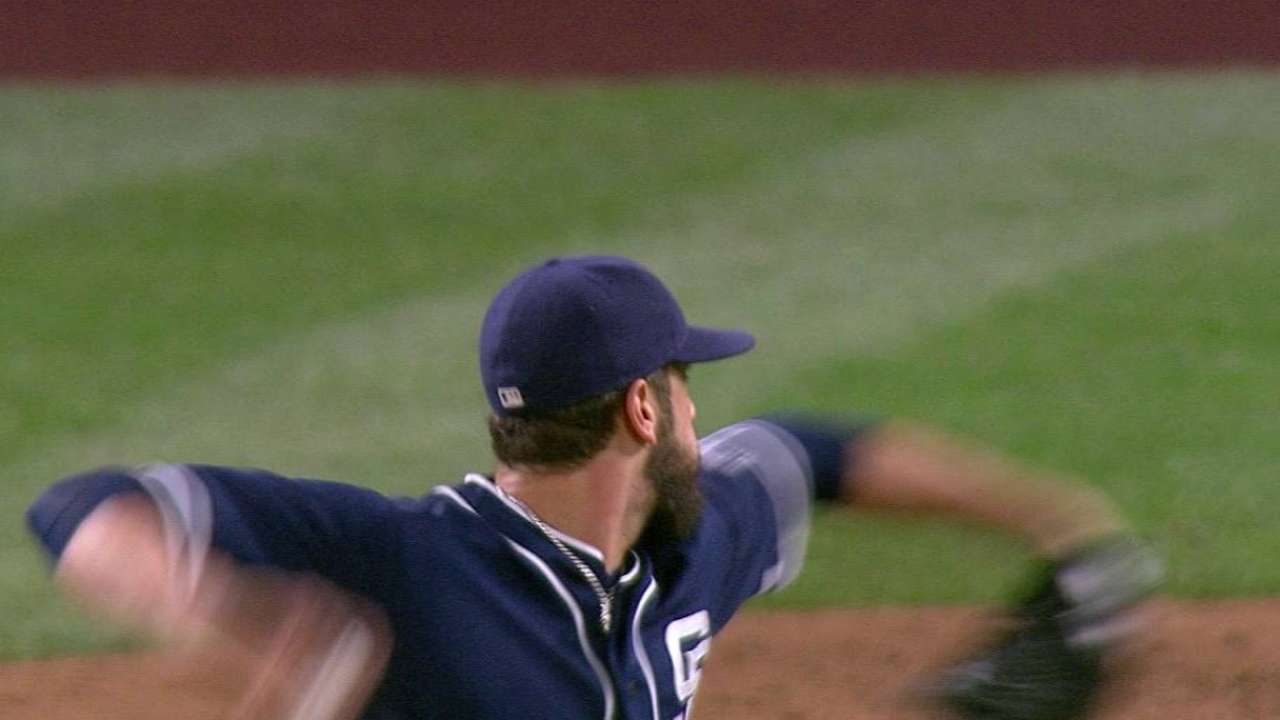 Shields became the first Padres pitcher to start the season with a 5-0 record since Justin Germano did so in 2007.
Shields allowed one run over six innings with nine strikeouts and did so with some of his best velocity of the season, along with showcasing plenty of grit and determination, fabrics of his makeup that continue to impress his teammates, coaches and manager.
"It's an overused phrase but he's an awesome competitor. That's what he's known for," said San Diego pitching coach Darren Balsley. "Tonight he emptied the tank. Your intent every time you go out is to log zeros and go as deep as you can but I think tonight he had that accelerator floored.
"His it was electric-type stuff. There was a noticeable difference in his velocity and aggressiveness. He knew it was a big game for us to win, the last game of a tough road trip."
In his last two starts, Shields allowed a combined 10 earned runs, with games where he allowed three and four home runs as his ERA soared to 4.25. On Wednesday, he came out firing, fast and furious.
"I felt from pitch one I felt really good. I felt I had some good stamina," Shields said. "That team [Seattle] put together some really good at-bats all day long. It was a grind today for sure. I got out of some jams."
Shields best work might have come in the sixth inning, his final inning of work as his pitch-count pushed past 100 and he appeared to be in danger after the walks to Seager and Morrison. That's when Black paid him a visit.
Black didn't need to be convinced that Shields -- who finished with 115 pitches -- was still up to the task of getting out of the inning.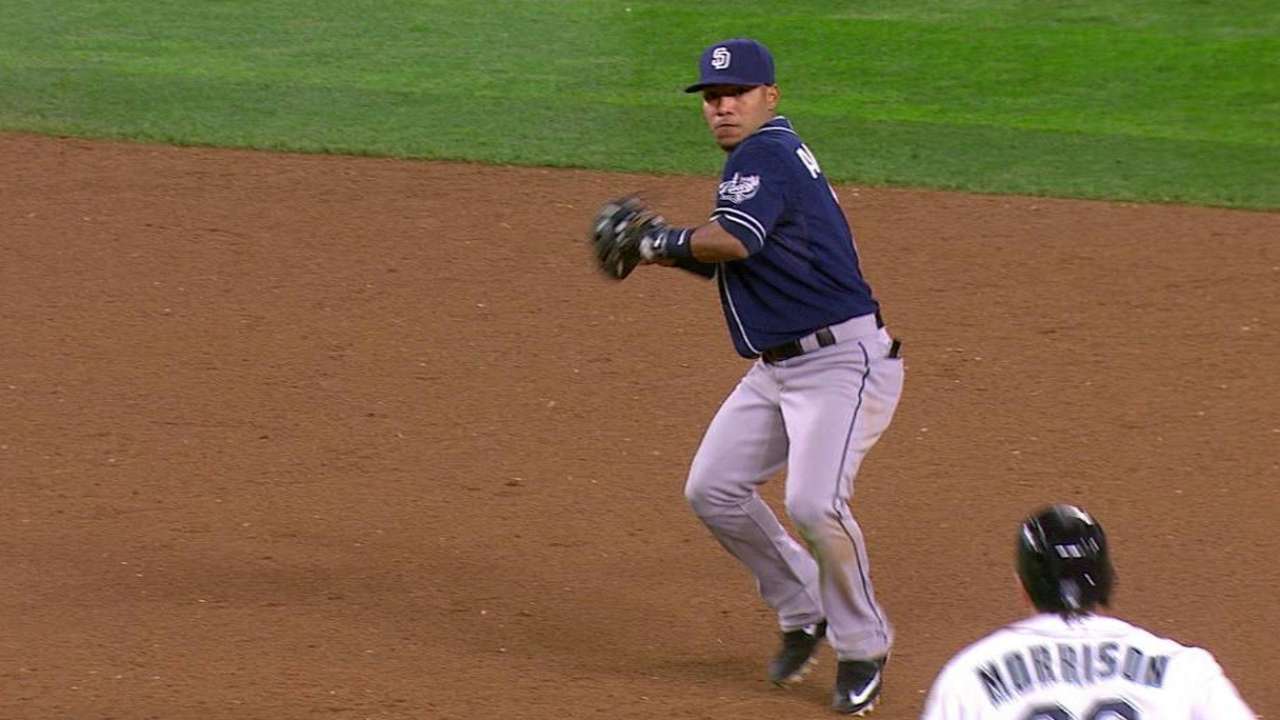 "I think he showed a lot of mettle today the way he threw," Black said. "He showed why he's the pitcher he is. He's proven over time that he can make pitches. That sets a great example for the rest of the group the way he cinched his belt and got it done."
Corey Brock is a reporter for MLB.com. Keep track of @FollowThePadres on Twitter and listen to his podcast. This story was not subject to the approval of Major League Baseball or its clubs.