Gonzalez beefs up career numbers vs. Jays
Orioles righty improves to 7-2 against Toronto with 7 2/3 strong innings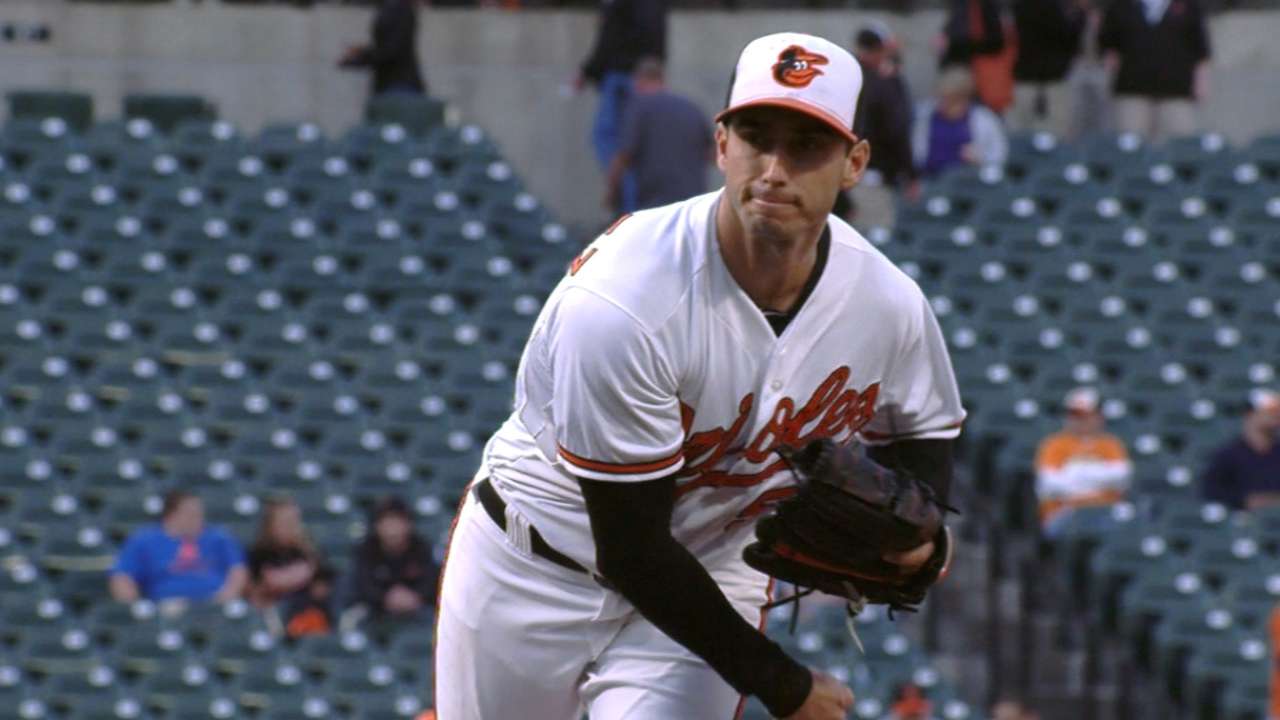 BALTIMORE -- Orioles manager Buck Showalter has a theory why Miguel Gonzalez has fared so well against the American League East in general and the Toronto Blue Jays in particular.
"He doesn't shy away from a big stage," Showalter said.
Gonzalez turned in another stellar effort against Toronto on Wednesday night, pitching 7 2/3 innings of three-hit ball as the Orioles defeated the Blue Jays, 6-1, at Camden Yards, taking two of three from their AL East rivals.
The Orioles jumped on Toronto starter Aaron Sanchez for five runs in the second inning, and they played flawless defense behind Gonzalez one night after tying their season high with three errors.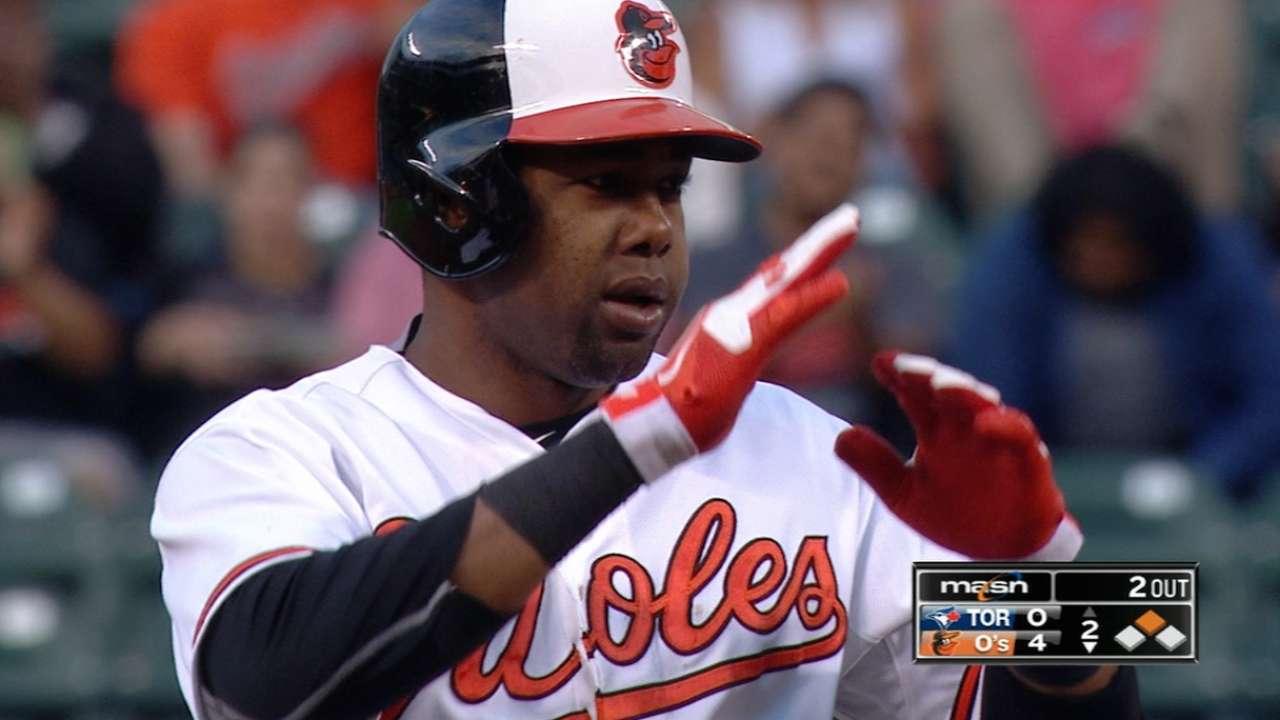 Gonzalez was nearly flawless himself, allowing three walks while striking out five. Toronto's only run came in the eighth on a passed ball.
"Miggy doesn't have just one way to get you out," Showalter said. "When he's got all four of [his pitches] going, it's kind of like tonight."
Gonzalez pitched out of trouble in the first and third innings and retired 14 batters in a row at one point.
"He really pitched to both sides of the plate," catcher Caleb Joseph said. "He did a great job going up and down, in and out. When we do that, we have a lot of success."
The 30-year-old Gonzalez improved to 20-11 against the AL East. He's 7-2 with a 2.36 ERA in 12 games against Toronto.
"In general, overall, it's a good league, and we know that," Gonzalez said. "Just having that mentality and staying strong and working with the catchers, and everything's just been working well. We've been doing a good job, and just staying after it and not trying to think too much."
It was the third time this season Gonzalez has pitched seven innings or more, after notching just six such efforts all of last season.
"He really came into the season with a goal -- he wanted to pitch 200 innings," Showalter said. "Really wanting to be there for everybody through the whole season. Physically, he's prepared himself for the long haul."
Harvey Valentine is a contributor to MLB.com. This story was not subject to the approval of Major League Baseball or its clubs.