Braves to discuss Stults' future in rotation
Lefty struggling to keep ball in yard; prospects Wisler, Banuelos being considered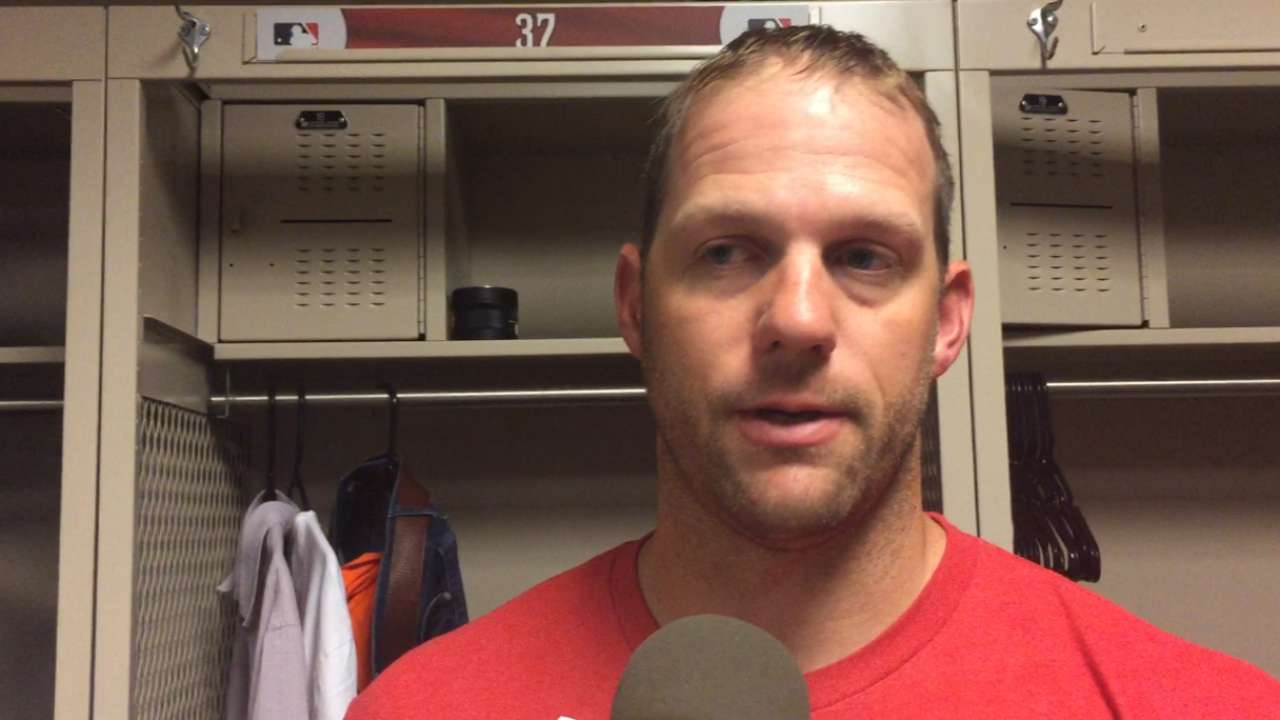 CINCINNATI -- After Eric Stults surrendered two more home runs during Wednesday night's 5-1 loss to the Reds, the Braves began evaluating whether it is time to replace him in the starting rotation with one of their promising prospects.
The Braves will spend the next couple of days discussing Stults, who has posted a 7.00 ERA and allowed opponents to hit .324 against him during his past three starts. The 35-year-old southpaw has surrendered two home runs per outing in four of his first seven starts, including each of the past three.
"I haven't given up a lot of hits per se the last couple starts, but the ones that I have given up have been big ones," Stults said. "It goes back to pitch execution."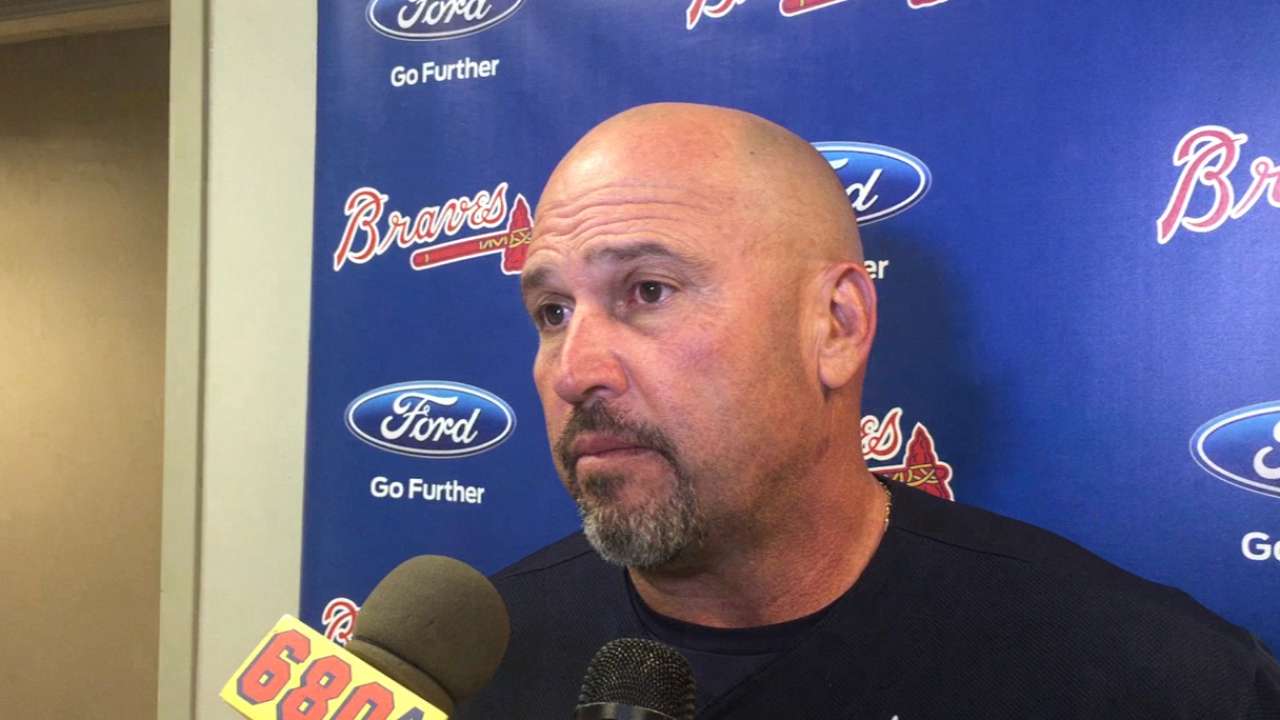 While speaking to reporters immediately after Wednesday's game, Braves manager Fredi Gonzalez was non-committal when asked whether Stults would remain in the rotation.
"It's 10 or 15 minutes after the ballgame, so I have more important things to think about than that kind of stuff," Gonzalez said.
With a pair of scheduled off-days sandwiching this weekend's series against the Marlins, the Braves have the attractive option to simply skip Stults' next turn. But if they opt to replace him in the rotation during the following turn, the top two replacement candidates would be Matt Wisler, who is regarded by MLB.com as the club's top pitching prospect, and left-hander Manny Banuelos (No. 11).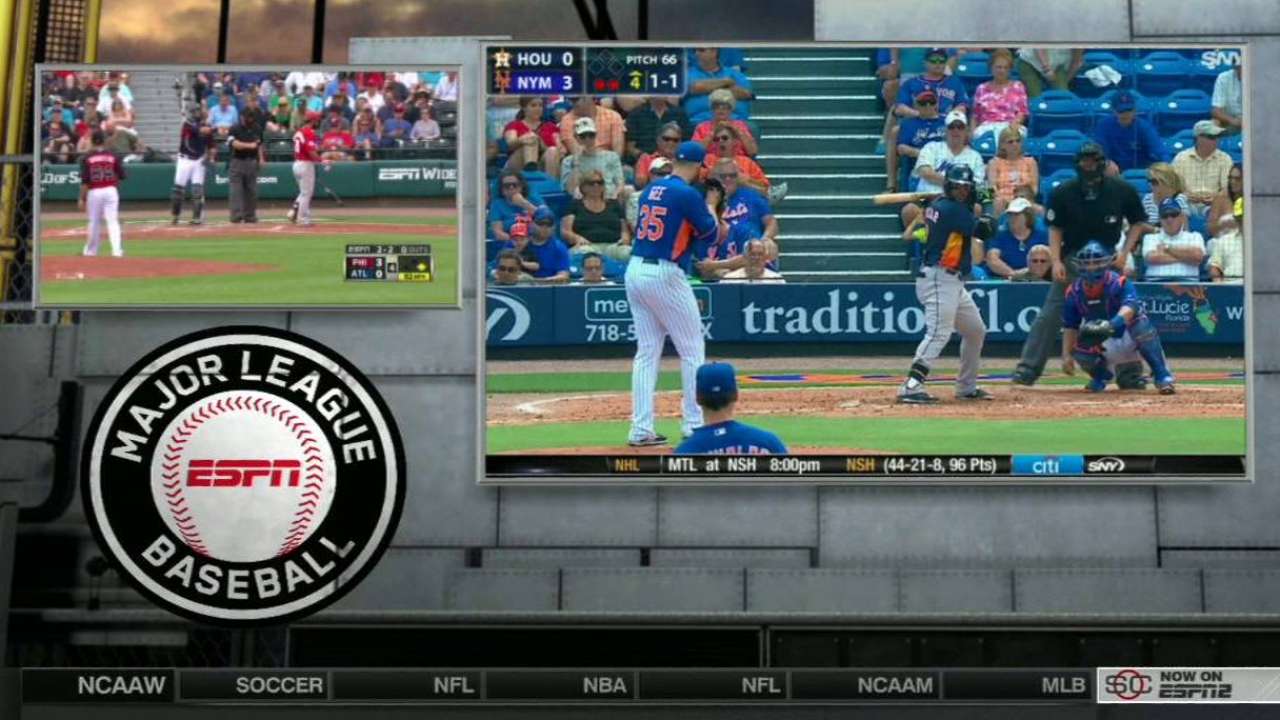 Banuelos has surrendered just two runs and 13 hits in the 17 innings he has completed over his past three starts with Triple-A Gwinnett. While the former Yankees prospect has made himself an attractive option, the Braves might be leery of promoting him this early because they want to control his workload this year.
As Banuelos made his way back from Tommy John surgery last year, the Yankees limited him to 76 2/3 innings. Thus, the Braves are planning to limit him to approximately 120 innings this year. He has already completed 37 1/3 for Gwinnett.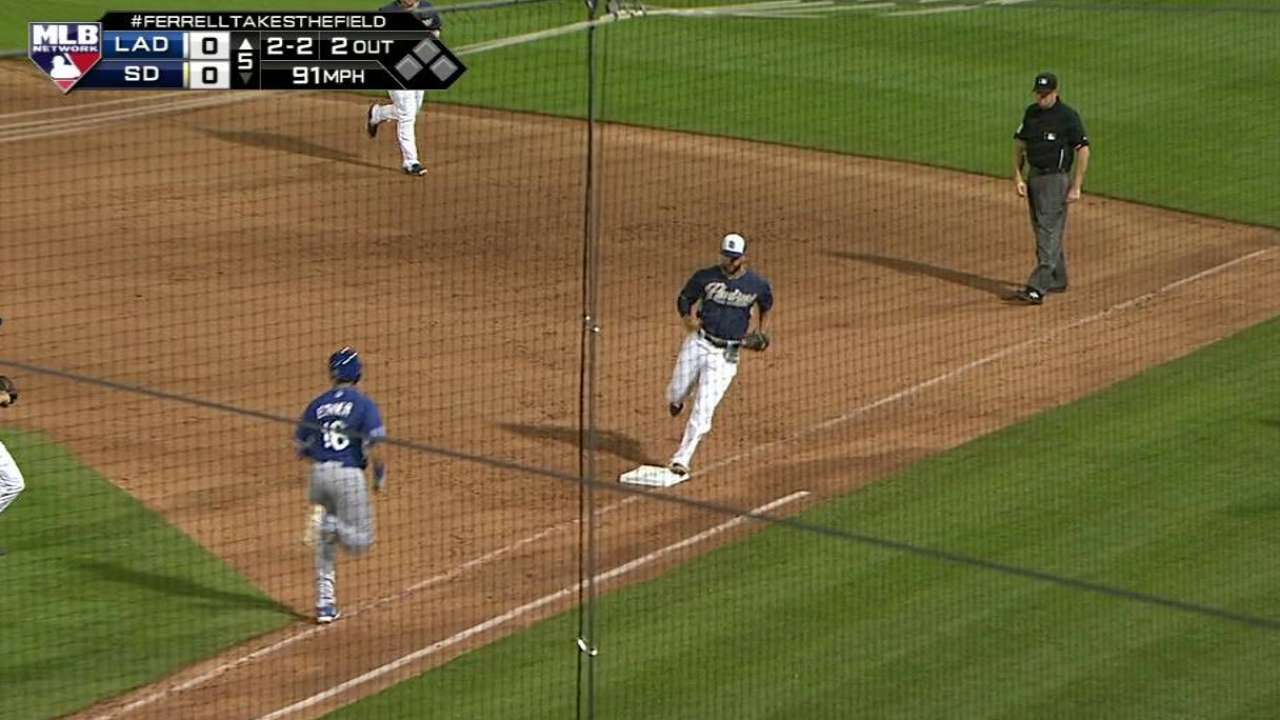 Wisler struggled through the early portion of the season, but was named the International League Pitcher of the Week after allowing just two runs in the 13 1/3 innings that encompassed two starts. The 22-year-old right-hander, who was acquired from the Padres in the Craig Kimbrel trade, is scheduled to make his next start for Gwinnett on Friday.
Mark Bowman is a reporter for MLB.com. Listen to his podcast. This story was not subject to the approval of Major League Baseball or its clubs.