Harvey latest Met to get limited run support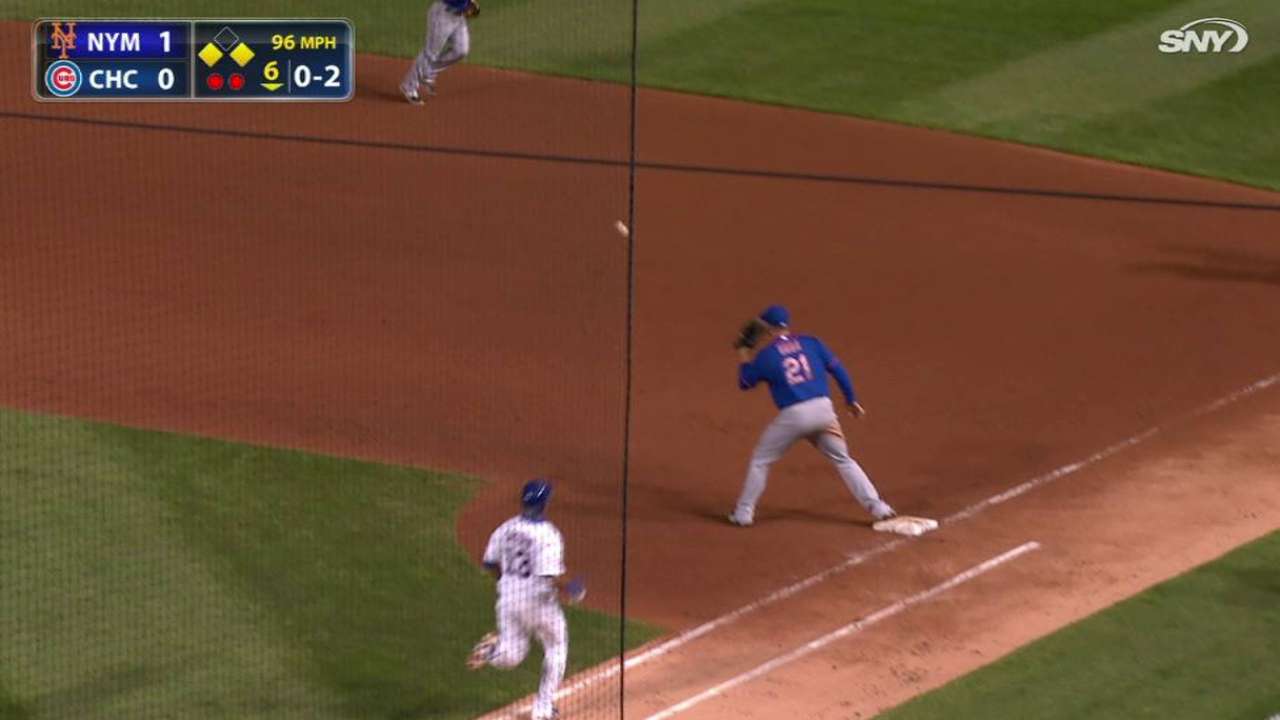 CHICAGO -- By the ninth inning, the Mets found themselves in a desperate enough spot -- bases loaded, no outs, tie game -- to use five men in their infield, shifting Michael Cuddyer from his usual perch in left to the open area in front of second base.
It was hardly what the Mets envisioned earlier Wednesday night, when they tasked Matt Harvey with halting their two-game skid at Wrigley Field. And it was certainly not what they foresaw when Harvey played his role to near-perfection, striking out nine Cubs over seven shutout, three-hit innings.
But it was reality for a team that remained unable to hit with any sort of consistency. Their margin for error reduced almost to nothing, the Mets dropped a 2-1 game on the walk-off walk that Jeurys Familia issued to Chris Coghlan, after Carlos Torres blew a save in the eighth inning and ultimately took the loss.
"Matt pitched a great game," Mets manager Terry Collins said. "We're just not giving any of our guys any room to wiggle."
That much isn't new. The Mets scored just three runs in Monday's opener at Wrigley, then one in Tuesday's loss. After that game, a clearly rattled Collins admitted that Harvey needed to be at his best in his seventh start of the season.
"Everybody wanted to win that game," Harvey said Wednesday. "After the last couple, we really needed that."
Harvey certainly gave his team a chance. Striking out five of the first nine batters he faced, he dazzled the Cubs with what is becoming his usual brand of ho-hum brilliance. Outside of a two-on, one-out rally in the fourth inning and a leadoff double in the sixth, both of which proved harmless, the Cubs never really threatened to score against Harvey.
The problem was that the Mets were nearly as impotent against Cubs starter Jason Hammel, plating their only run on Cuddyer's groundout in the sixth. That lead, which Torres assumed in the eighth, vanished when Dexter Fowler hit an RBI single.
An inning later, Torres loaded the bases on two hits and a walk, prompting Collins to turn to his closer, reassign Cuddyer as an infielder and cross his fingers in the dugout. But Familia could not emerge unscathed from the most difficult situation a pitcher can face.
It was a bitter end, in particular, for Harvey, who understood Collins' decision to take him out after seven innings and 100 pitches -- a cautious stratagem in a tie game, but right in line with what the Mets established as policy before the season began.
"That is what we're faced with right now: the health of Matt Harvey for the good of the team," Collins said. "We're just going to have to make sure that we try to keep him as healthy as possible. There's going to be a lot of people that disagree with it. We'll take care of him as best we can."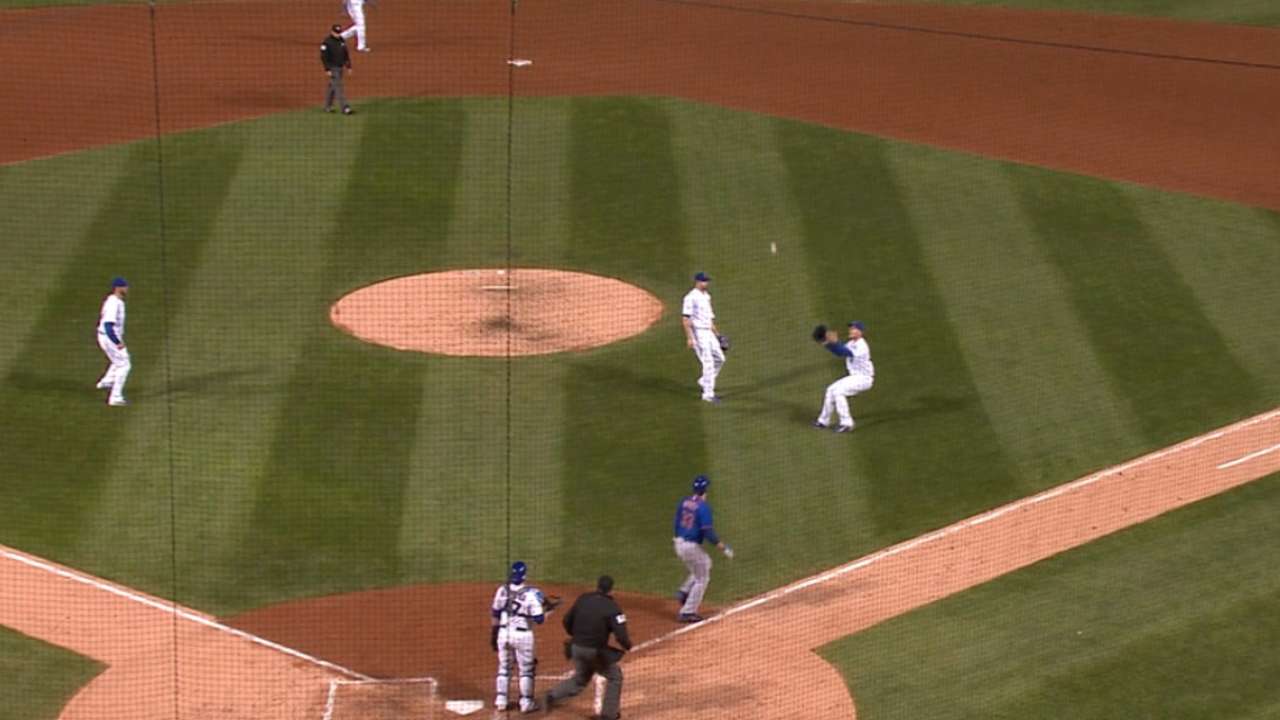 Not that Harvey was perfect in Wednesday's no-decision. At the plate, his inability to lay down a sacrifice bunt in the seventh inning resulted in an inning-ending double play. Even on the mound, Harvey bemoaned his 19-pitch seventh inning, bringing his total to 100 and ensuring that he would be done for the night.
But Harvey was still everything the Mets needed him to be. The circumstances surrounding him were what transformed a win into a loss.
"Harvey threw a tremendous game," Torres said. "It's just a shame that I ended up losing the game for the team. He had a tremendous performance. He did everything we asked him to do. It stinks."
Anthony DiComo is a reporter for MLB.com. Follow him on Twitter @AnthonyDicomo. This story was not subject to the approval of Major League Baseball or its clubs.