Hamels putting slow start in rearview mirror
Left-hander fans nine over seven innings in win over Pirates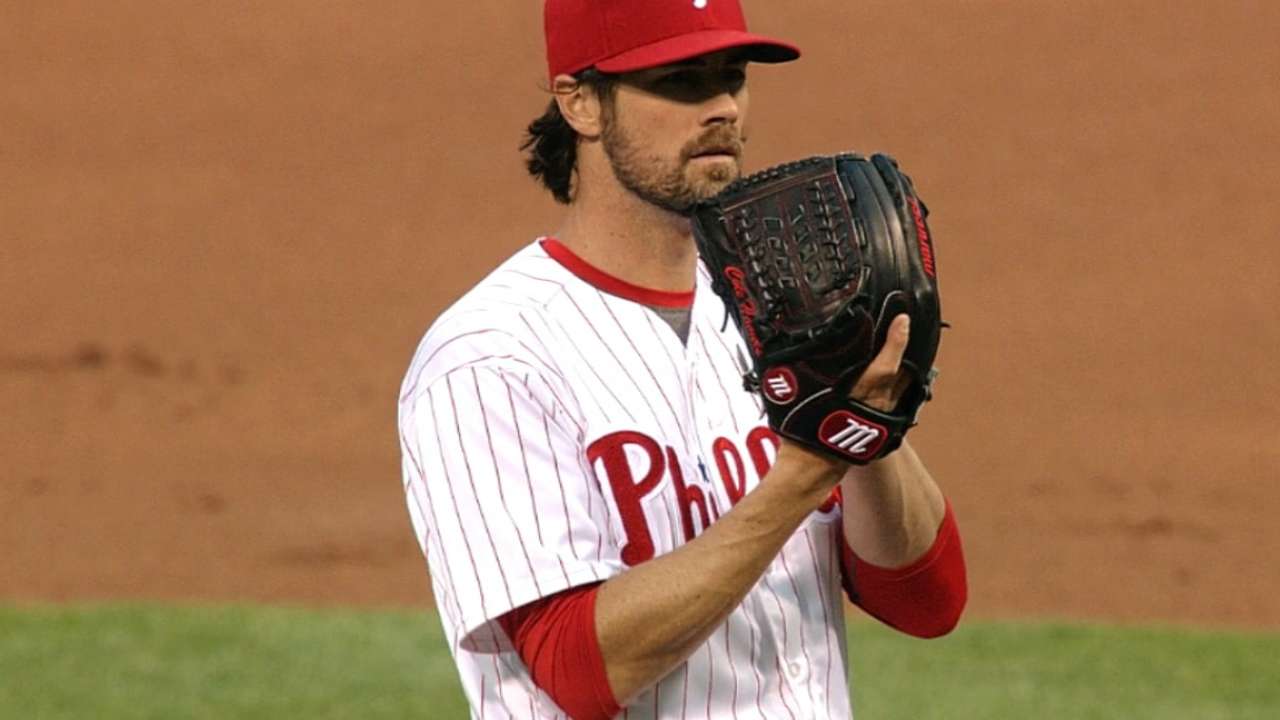 PHILADELPHIA -- Anybody that wondered about Cole Hamels' slow start in April can relax.
Hamels is just fine.
Contending teams with starting pitching problems are most certainly noticing. Hamels allowed five hits, two runs, one walk and struck out nine in seven innings Wednesday night in a 3-2 victory over the Pirates at Citizens Bank Park, which snapped the Phillies' four-game losing streak.
"He was sharp all the way through," Phillies manager Ryne Sandberg said.
Hamels went 0-2 with a 5.00 ERA in his first three starts this season. He allowed an eye-popping seven home runs in 18 innings. But in his last five starts, Hamels is 3-1 with a 2.72 ERA. He has allowed just one home run in 33 innings.
"It's just going out there and feeling confident with every pitch that I have," Hamels said. "I'm trying to establish strikes to both sides of the plate with whatever pitch. When you're able to do that you're able to command each inning."
Hamels allowed two runs in the fifth inning to hand the Pirates a 2-0 lead, but the Phillies scored three runs for him in the bottom of the fifth to make it 3-2.
Hamels had thrown 108 pitches through six innings, six fewer than his season high. But Sandberg figured he would keep his ace in the game with the way Hamels had been going. He said it did not matter that the Pirates' eighth and ninth hitters were starting the inning. Even if it were the heart of the order, Hamels was going to pitch.
Hamels responded with a perfect, seven-pitch inning.
"It's kind of what we train for, go deep in a ballgame," Hamels said.
Hamels is 10-0 with a 2.30 ERA in 16 starts when the Phillies have scored three or more runs for him the past two seasons. It is remarkable what just a little bit of run support will do for an ace.
"Once we got the three runs it looked like he turned it up a notch," Sandberg said. "Nice for him to have run support."
Todd Zolecki is a reporter for MLB.com. Read his Phillies blog The Zo Zone, follow him on Twitter and listen to his podcast. This story was not subject to the approval of Major League Baseball or its clubs.