Phillies' offense finds groove in key fifth inning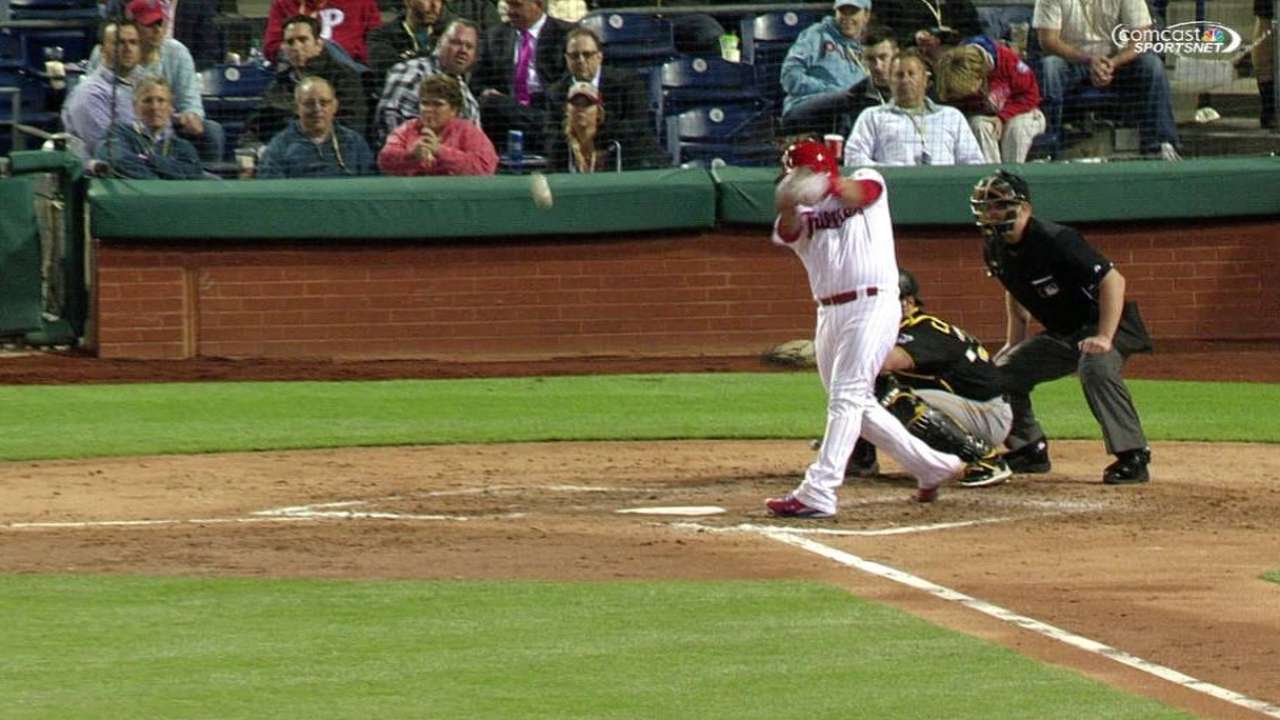 PHILADELPHIA -- There was no doubt in Carlos Ruiz's mind. He was making it to second base.
"I kind of hit it to the right side," Ruiz said. "The outfielder had to turn around to get to it and throw to second and I was like, 'I feel like I can make it.'"
With Cesar Hernandez and Jeff Francoeur on first and second base, respectively, with no outs and the Phillies trailing by two in the fifth inning, Ruiz yanked a ball into left field, scoring Francoeur. From the way the ball was hit, it looked like a simple RBI single. But Ruiz put his head down and rounded first, making it to second after left fielder Starling Marte hesitated getting the ball in.
The double was the last of three consecutive hits to start the fifth inning. The hits came at a particularly vital time as in the previous half-inning Phillies starter Cole Hamels had surrendered the first two runs of the game to put his team at a deficit. But the Phillies rallied behind their starter, scoring one run on those three hits and adding two more later in the inning off a Ben Revere groundout and a Freddy Galvis single. Those three runs turned out to be the difference in the Phillies' 3-2 win.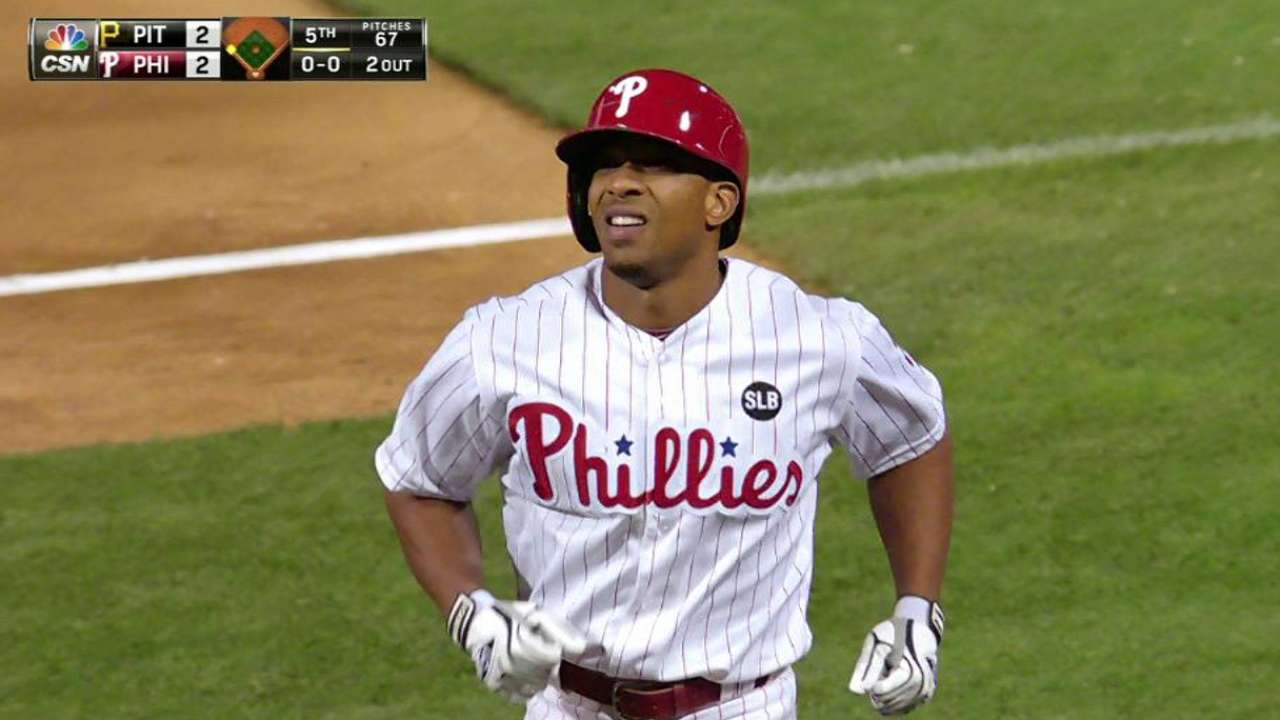 "That was a big situation," Ruiz said. "I'm real happy that I made it to second and we came back and made that game."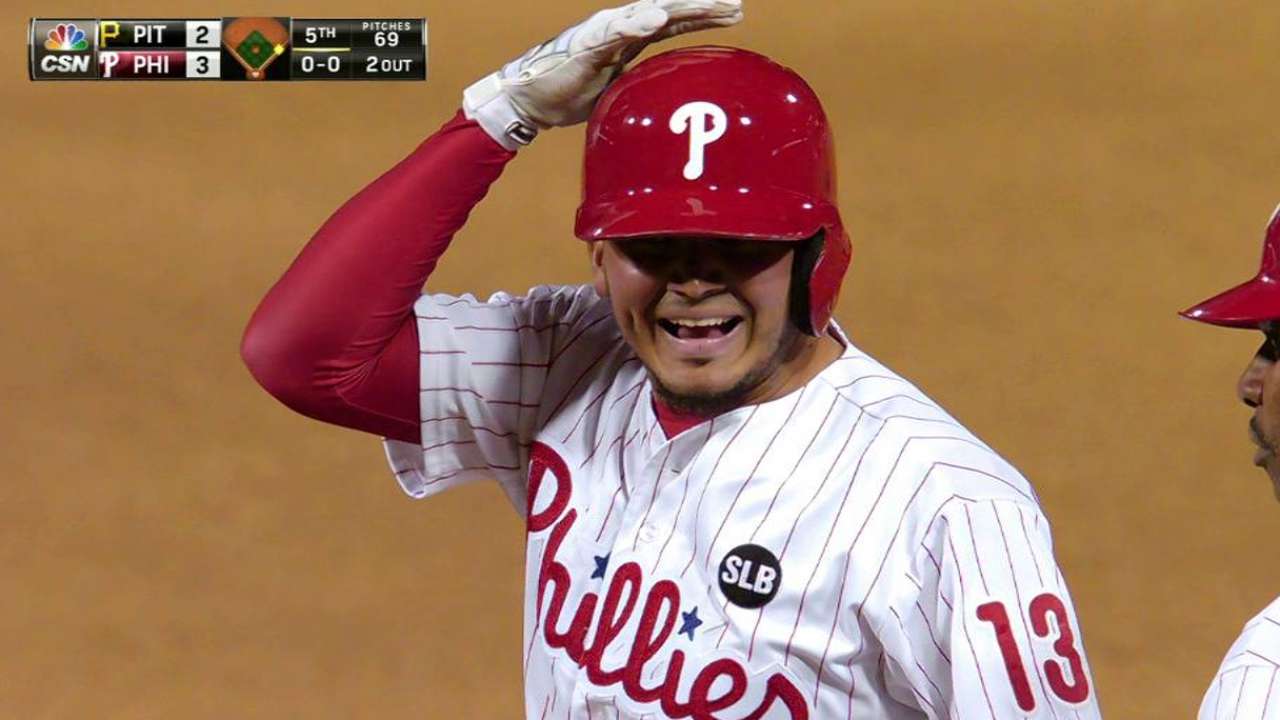 For the Phillies, Wednesday's win did more than snap a four-game losing streak. It ended a streak of four games where the Phillies scored runs in one inning to either seize or trim the lead, only to allow the other team to regain or expand its lead in the next half-inning.
Not only did the Phillies not let this happen, they turned things around and did this to the Pirates, something of which Francoeur was cognizant.
"Winning that game was big," Francoeur said. "The way we've been in games and been in games, to turn it around and do it to someone else was nice."
Phillies manager Ryne Sandberg said he thought the runs had another effect: spurring Hamels to rebound from his bad inning.
In Sandberg's view, the run support helped Hamels "turn things up a notch." With that lead, Sandberg said Hamels was afforded the opportunity to be more aggressive with the strike zone. This led to Hamels attacking hitters inside more, which Sandberg said was one of the main reasons his starting pitcher was successful.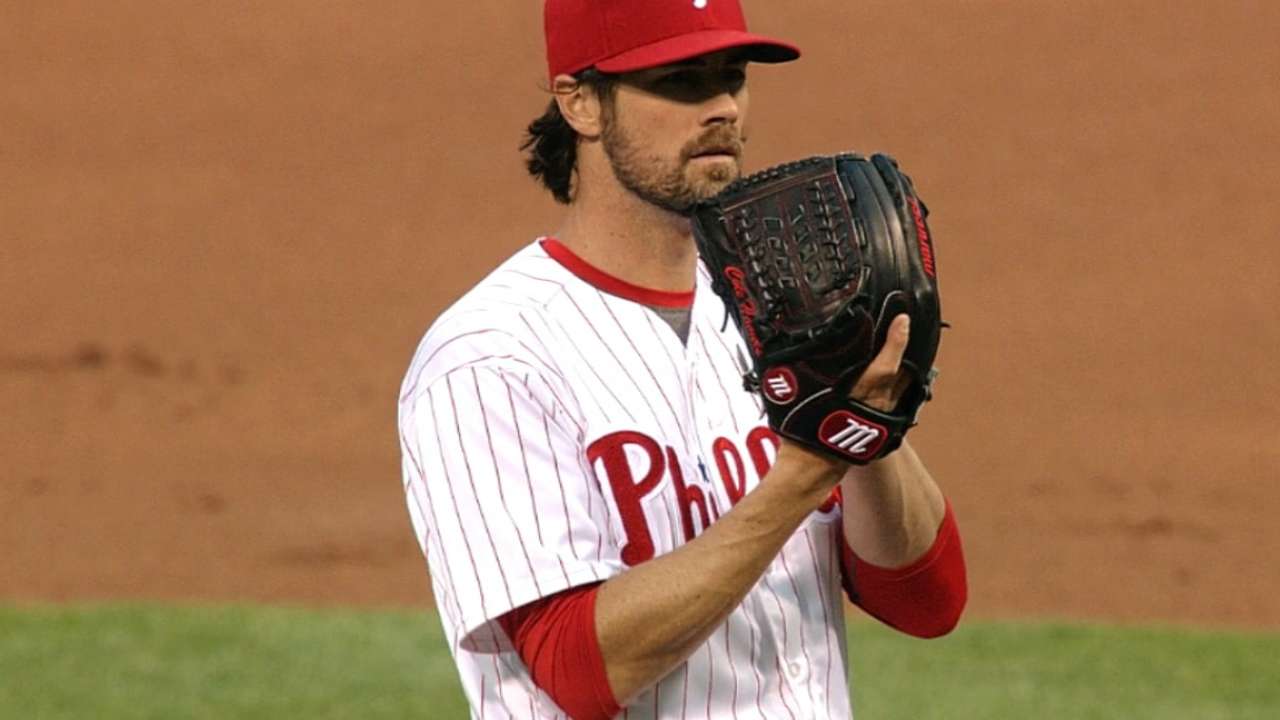 But just as Sandberg thought his hitters made that win possible for Hamels, so too did the hitters believe the opposite to be true.
"It was an outstanding game, to come back and get the W for Cole, who was pitching real well," Ruiz said. "He gave us the opportunity to keep the game close."
Nick Suss is an associate reporter for MLB.com. This story was not subject to the approval of Major League Baseball or its clubs.