Tulo's trade potential a hot topic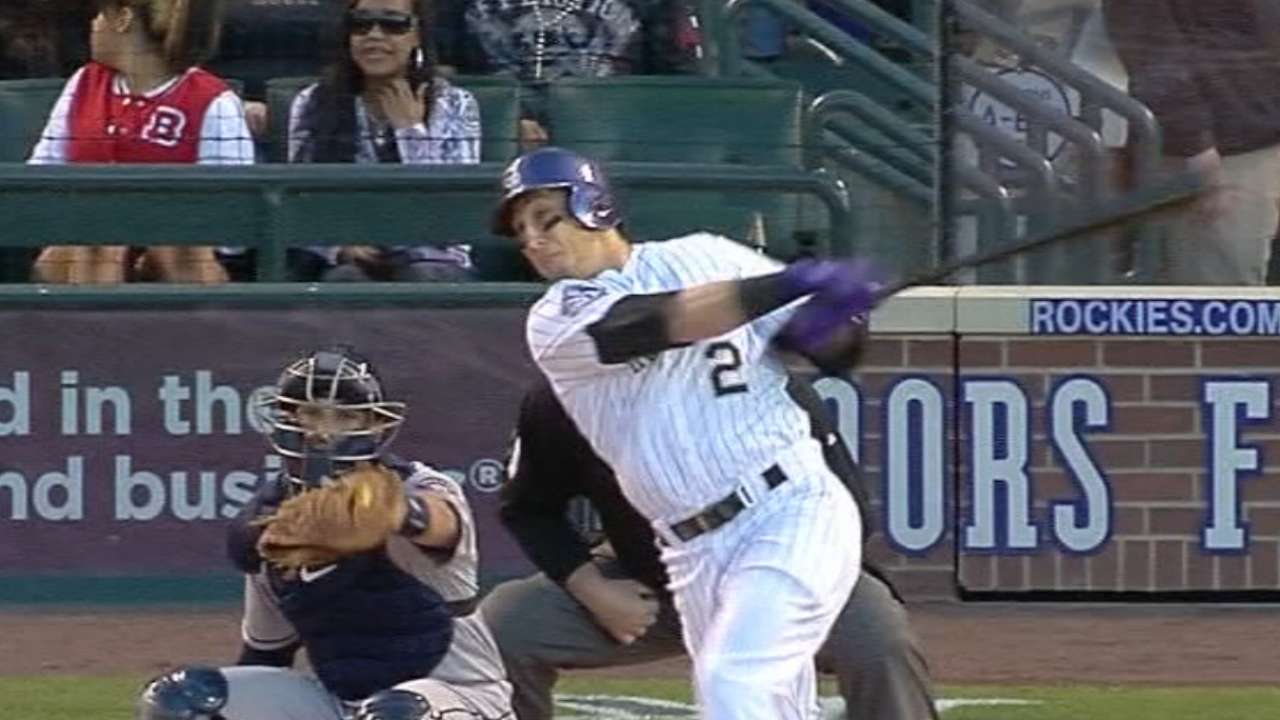 The rumors will continue to swirl around Troy Tulowitzki as he meets with his agent Thursday in Los Angeles, but for the time being, the Rockies shortstop is staying quiet.
The latest round of speculation regarding Tulowitzki's future began earlier this week, when the New York Post reported that the four-time All-Star will meet with his agent, Paul Cohen, to discuss whether Tulowitzki should ask to be traded.
Colorado entered Wednesday night's matchup with the Angels at Angel Stadium 11-18 on the season, having lost 10 straight games. The Rockies haven't had a winning season since 2010.
Tulowitzki had no comment on the situation.
"I meet with my agent all the time," he said. "If this comes up Thursday when we meet, I'll deal with it at that time."
Tulowitzki, 30, entered Wednesday night's game with a .298/.306/.481 batting line, two home runs and 11 RBIs. He's an offensive force at a premium defensive position and would figure to draw significant interest on the trade market.
Or would he?
Tulowitzki is owed $20 million per season through 2019, $14 million in '20 and either a $15 million club option or $4 million buyout in '21. It's a significant investment to make in a 30-year-old player.
MLB.com's Anthony DiComo reported on Wednesday that the Mets, who could use an upgrade at shortstop, have not increased their interest in Tulowitzki since this offseason.
Where else might he fit? Along with the Mets, the New York Post suggested the Padres, Pirates and Mariners as potential suitors and described the Yankees as unlikely to get involved.
Speaking Wednesday on MLB Network's "MLB Tonight," analyst Peter Gammons and former big league pitcher Dan Plesac pointed to the Cardinals as an ideal landing spot for Tulowitzki.
More than anything, Gammons and Plesac stressed a need for Tulowitzki to get out of the Rockies' high-altitude home, Coors Field.
At this point, expect the speculation and analysis to continue until the July 31 Trade Deadline -- unless he's found a new home by then.
Adam Berry is a reporter for MLB.com. Follow him on Twitter at @adamdberry. This story was not subject to the approval of Major League Baseball or its clubs.