Asdrubal records 1,000th career hit
Rays shortstop reaches mark with game-tying RBI double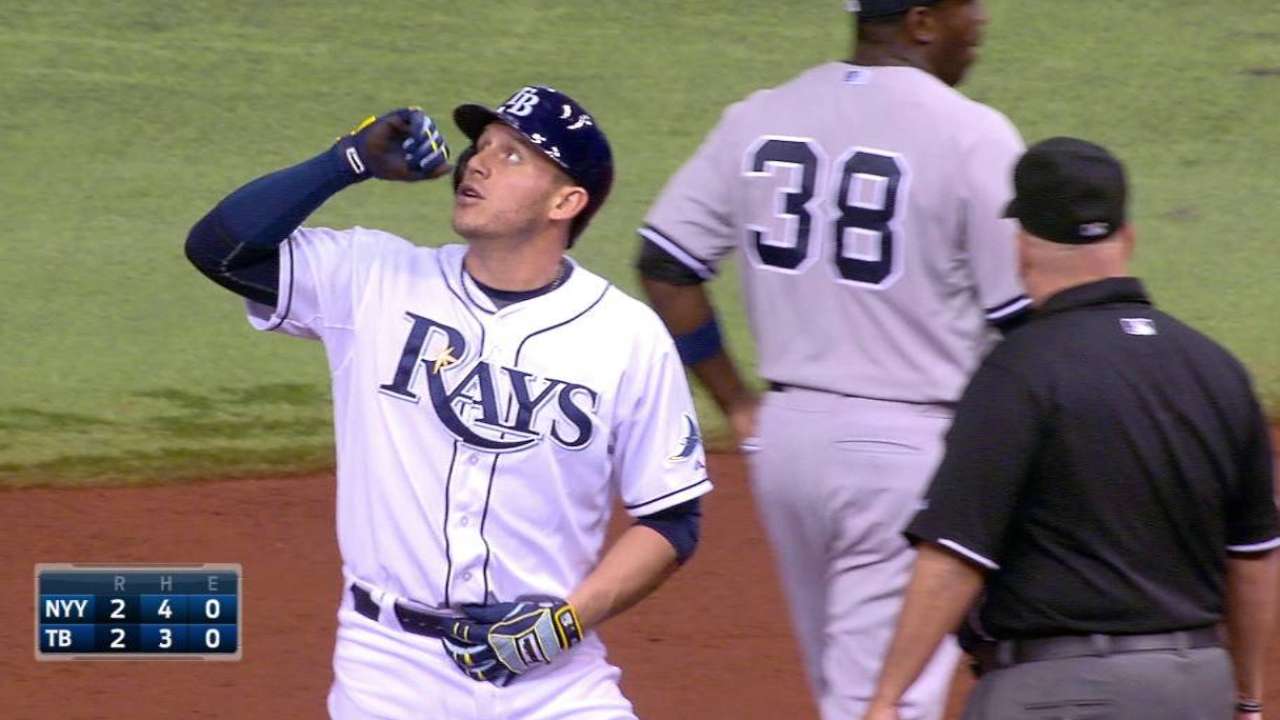 ST. PETERSBURG -- Rays shortstop Asdrubal Cabrera reached the 1,000-hit mark for his career in Tampa Bay's 3-2 victory over the Yankees on Wednesday night at Tropicana Field.
With one out in the second inning, Cabrera sent an RBI double into the left-center-field gap to achieve the milestone, making him the 11th active switch-hitter to reach the 1,000-hit plateau.
Cabrera reached the 1,000-hit mark in just his 997th career game. He finished the game 1-for-2 with a walk.
The double tied the game at 2 when second baseman Logan Forsythe came across to score.
"The big thing for me is that we got a win today," Cabrera said. "… It's kind of special [though]. When you start to play baseball, when you think of 1,000 hits, you say, 'Wow, it's a lot of hits.' But right now I feel really good because if you see all the games I've played, I've got almost 1,000 games, too. It's almost like a hit per game, so that makes me feel good."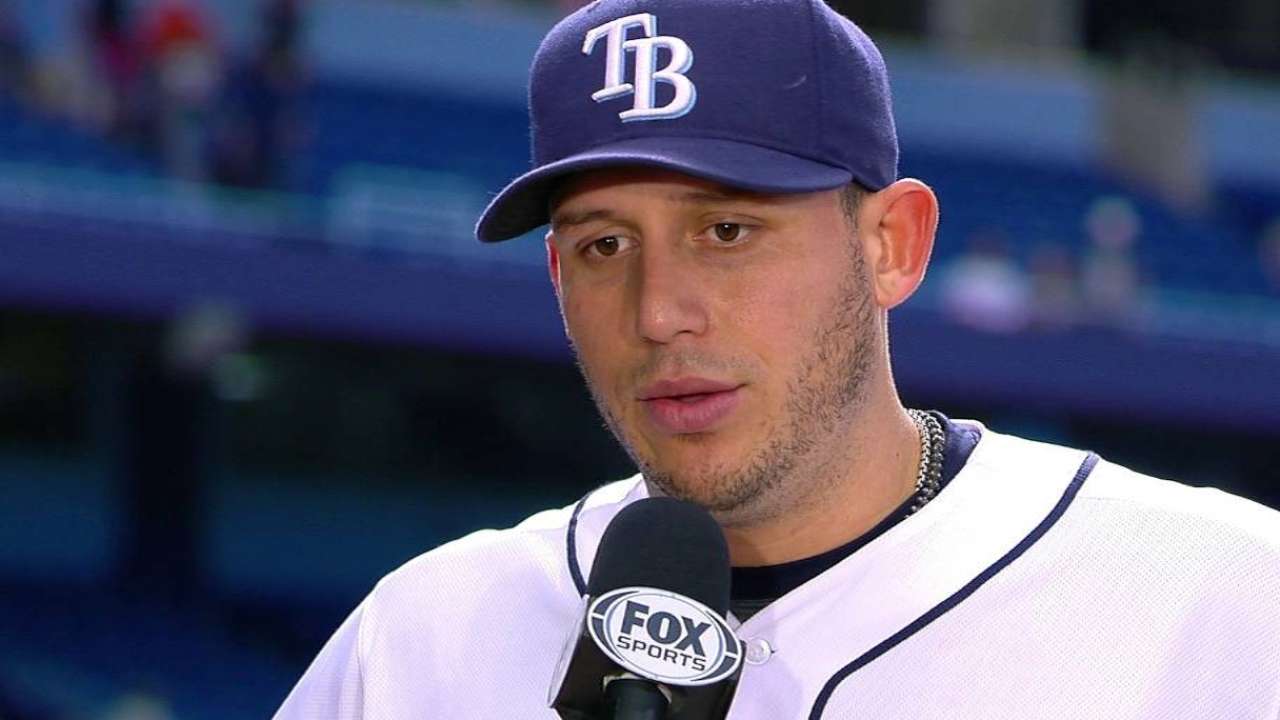 One at-bat later, Joey Butler lofted a blooper into right field to score Cabrera with what would prove to be the winning run.
"I'm the kind of player that when I'm on the bases, I look at the outfield and where they're playing," Cabrera said. "I saw [Carlos] Beltran, and he played real deep, so as soon as he hit the ball, I knew I had a good chance to score on the ball."
For Rays manager Kevin Cash, watching Cabrera reach the 1,000-hit mark meant a little something extra because of the time the two spent together in Cleveland from 2013-14 when Cabrera played for the Indians and Cash was the bullpen coach.
"It was a special moment, especially with the way it started off for him this year," Cash said. "To see that he has picked it up and that he is really putting some nice swings and barreling balls up, I'm happy for him."
Troy Provost-Heron is an associate reporter for MLB.com. This story was not subject to the approval of Major League Baseball or its clubs.