ASG debate: Will Norris or Grandal catch on?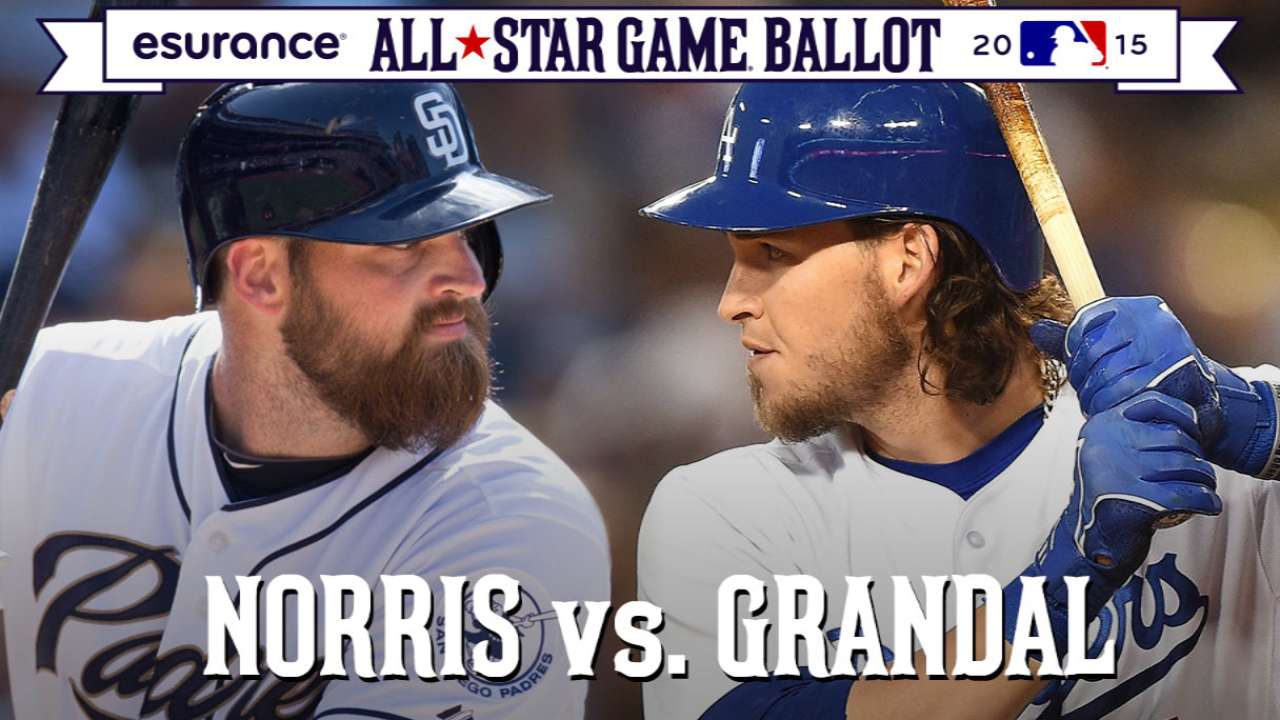 *** We will be doing daily ASG debates until balloting ends on July 2. We will frequently be pitting one player against another and have a writer make a case for one of them, but that doesn't mean there aren't other great candidates for that position. In fact, your comments could spark a new debate for us to tackle. So let us know what you think! ***
In a California version of musical chairs, the Padres, Dodgers and A's reshaped their catching roles over the winter. Derek Norris moved from Oakland to San Diego, while Yasmani Grandal traveled up Interstate 5 from San Diego to Los Angeles.
Management in both places has expressed satisfaction with their new field generals. If the All-Star Game arrived today, Norris would have a slight edge to start for the National League based on total performance. But Grandal clearly is capable of overtaking his rival if he continues to crush baseballs while acquiring greater familiarity with the Dodgers' pitching staff.
Norris came out smoking with the bat after developing a positive relationship with a new group of pitchers early in Spring Training. For Grandal, it has been a more gradual process, with recent results suggesting he can generate the power the Dodgers anticipated along with advanced pitch-framing skills.
The catching position is the most important on the diamond, apart from the mound. Judging by the early analytics, the edge defensively goes to Norris and the Padres by a substantial margin even though Grandal has been making strides.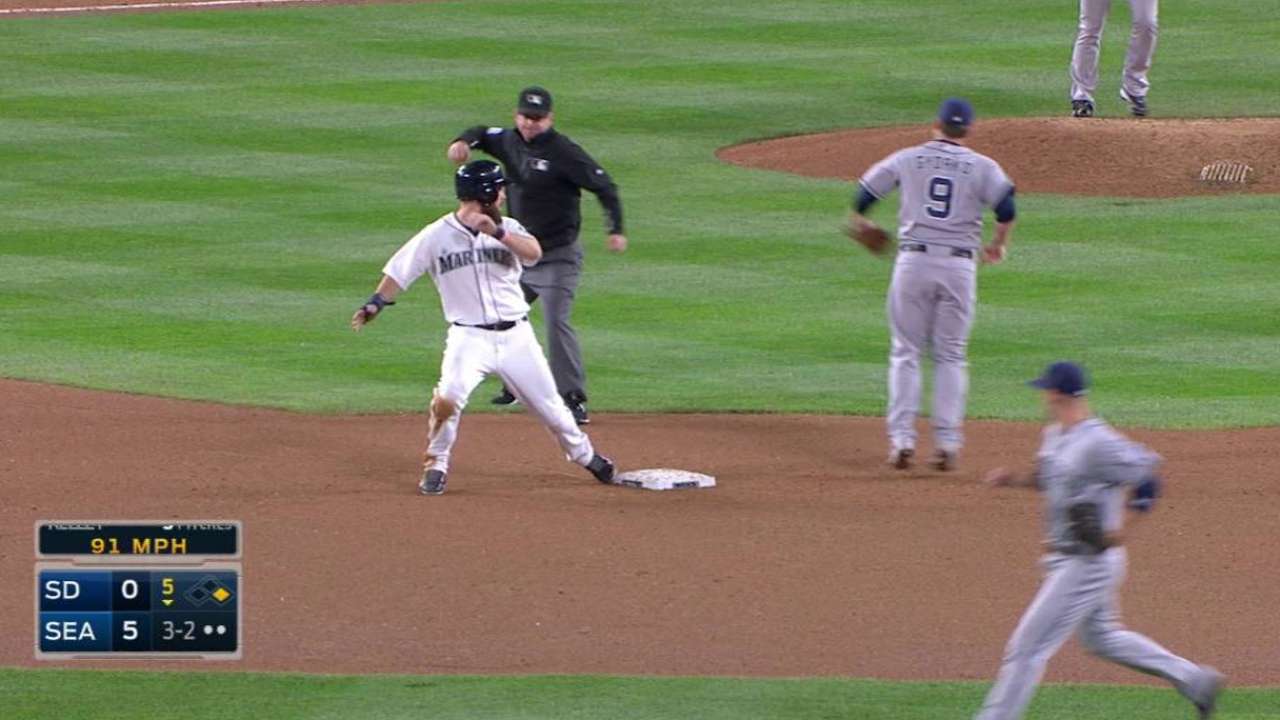 Offensively, both have delivered in a big way. Norris, a disciplined hitter capable of batting anywhere in the order, has a .303/.325/.471 slash line with two homers, 18 RBIs and 17 runs scored.
Grandal, whose two-homer, eight-RBI effort in Milwaukee on May 7 represented a career day, has vaulted past Norris in production with a .309/.424/.519 line. The Cuba-born switch-hitter has four homers, 15 RBIs and 17 runs scored.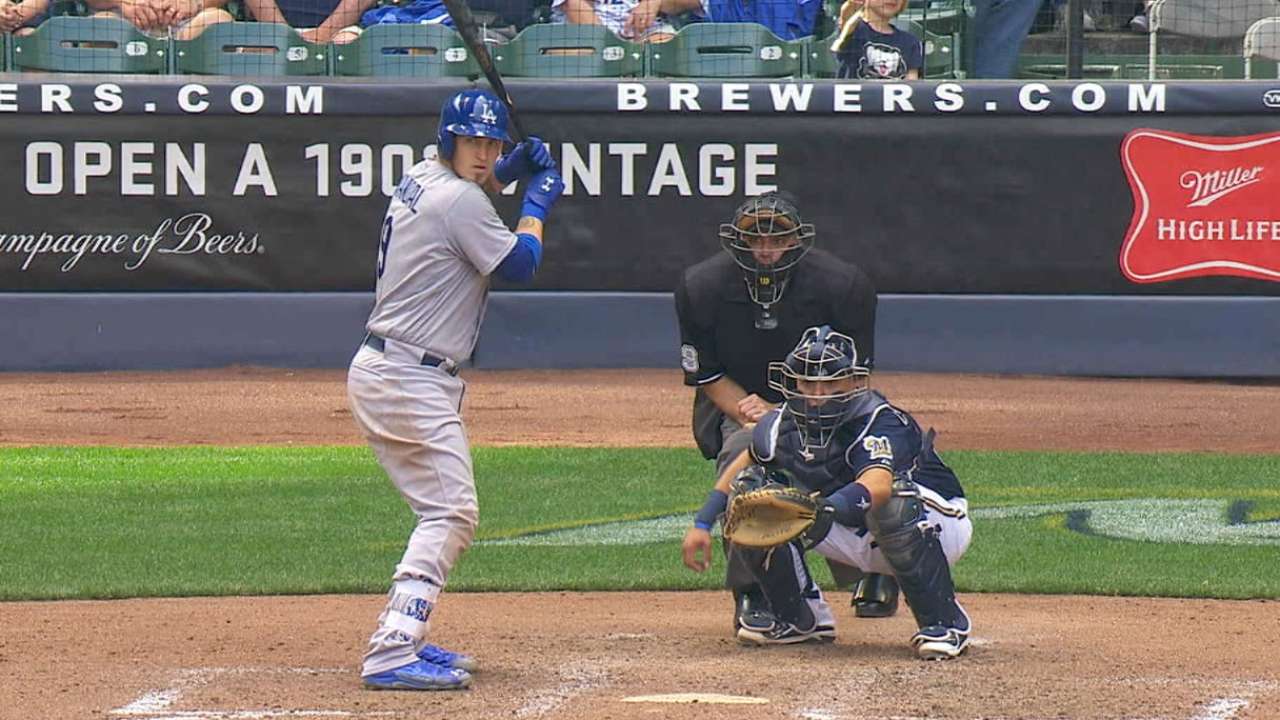 Norris, according to Fangraphs.com, has been the second-best defensive receiver in the game, trailing only the Royals' Salvador Perez. Norris has a 4.2 rating compared to Perez's 4.3. Grandal is ranked 20th at 0.8. It should be noted that Norris has caught almost 50 more innings than Grandal.
In terms of runs saved, Norris is credited with plus-4, tying the Nationals' Wilson Ramos for the lead. Grandal is at minus-5.
Those numbers, however, can be deceiving. Angels manager Mike Scioscia, who knows the position inside out both as player and teacher, likes Grandal's skill set.
"From what I've seen, he receives the ball well and has a nice feel for catching," Scioscia said. "He looks like a guy who should get better with experience."
Norris and Grandal have quality backups to share the load: rookie Austin Hedges in San Diego and resourceful veteran A.J. Ellis in L.A.
Grandal was the centerpiece from the Dodgers' end in the deal that sent slugger Matt Kemp to the Padres. Norris came to San Diego in the swap that sent pitchers Jesse Hahn and R.J. Alvarez to Oakland.
A residual effect of shipping Norris south for the A's has been clearing the way for Stephen Vogt to take flight as an everyday catcher. In a stunning power display, Vogt leads all catchers with nine homers and 30 RBIs through Tuesday, and he also grades highly with his defense, ranking fifth in the Majors by Fangraphs.com.
Lyle Spencer is a national reporter and columnist for MLB.com. Follow him on Twitter @LyleMSpencer. This story was not subject to the approval of Major League Baseball or its clubs.