A's defensive woes prove costly vs. Red Sox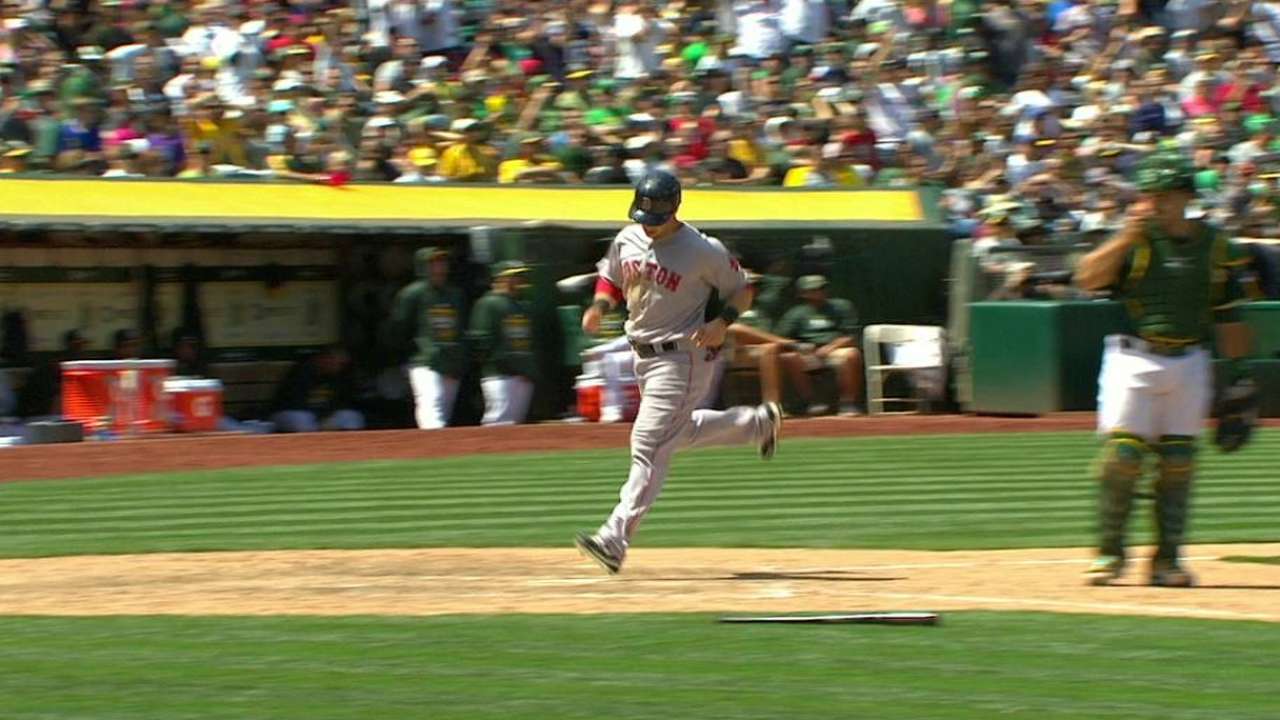 OAKLAND -- In the eighth inning, A's shortstop Marcus Semien got to Dustin Pedroia's grounder in the hole and tried to put something extra on his throw to first. The ball sailed over Mark Canha's head and eventually bounced up into the stands.
"It was one bad throw, man," Semien said after the play gave the Red Sox an insurance run in a 2-0 win over the Athletics on Wednesday. "I was playing the hole with a good runner going up the line, and I tried to put more on it. I put a lot more on it, and that's what happened."
The error was Semien's 12th of the season, a third of Oakland's 36 total miscues on the season, the most in the Major Leagues. The A's have committed at least one error in 11 consecutive games, their longest since a 12-game error streak in April 2008.
"It's been relay throws, plays in the hole, routine plays," said Semien, who is in his first year as a full-time shortstop. "My focus has to just be on hitting the guy in the chest."
The 36 errors have resulted in 21 unearned runs, the most in the American League and third most in the Majors behind the Nationals (26) and Braves (22).
"You read about making errors, but we're making great plays on top of it," A's manager Bob Melvin said. "We're just not very timely with it."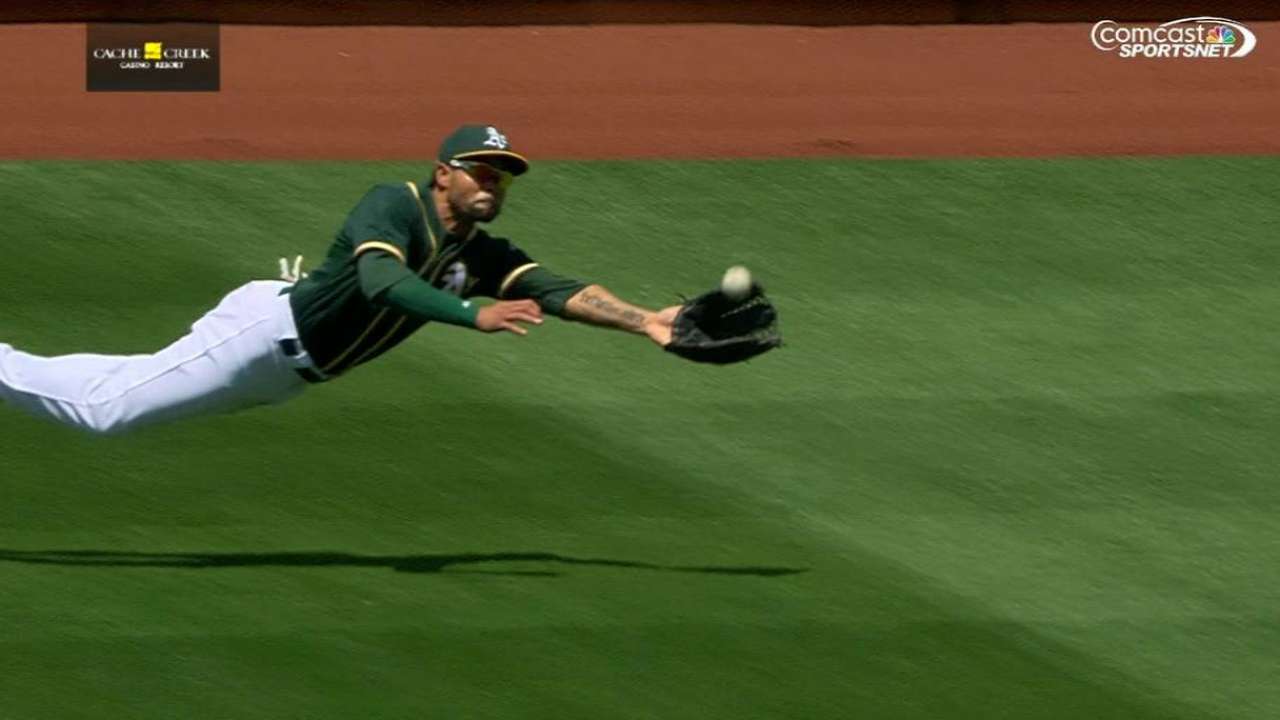 Semien said he'll continue to work on his fielding and throwing.
"We have a lot of athleticism," Semien said. "We need to harness it."
Rick Eymer is a contributor to MLB.com. This story was not subject to the approval of Major League Baseball or its clubs.