Falling behind early is no way to come out on top
White Sox near the bottom in first-inning scoring
MILWAUKEE -- Grab an early lead and protect it.
That philosophy worked wonders for the 2005 White Sox, but the 2015 squad has not followed the same path. The White Sox began Wednesday's 4-2 victory over the Brewers ranked last in baseball with seven first-inning runs and tied for 26th with two first-inning home runs. Their pitching staff has given up 24 first-inning runs, which stood fifth from the bottom, while the team's 6.60 first-inning ERA checked in at 25th.
Chris Sale, one of the game's top starting pitchers, has a first-inning ERA of 9.00. The same goes for Jose Quintana, while Jeff Samardzija has allowed eight earned runs in seven first innings.
Those three rotation stalwarts have given up 62 earned runs over 105 1/3 innings during innings one through six. The Twins scored four in the second against Samardzija on April 11, and the Orioles pushed across six in the first against the right-hander during the fan-less game on April 29.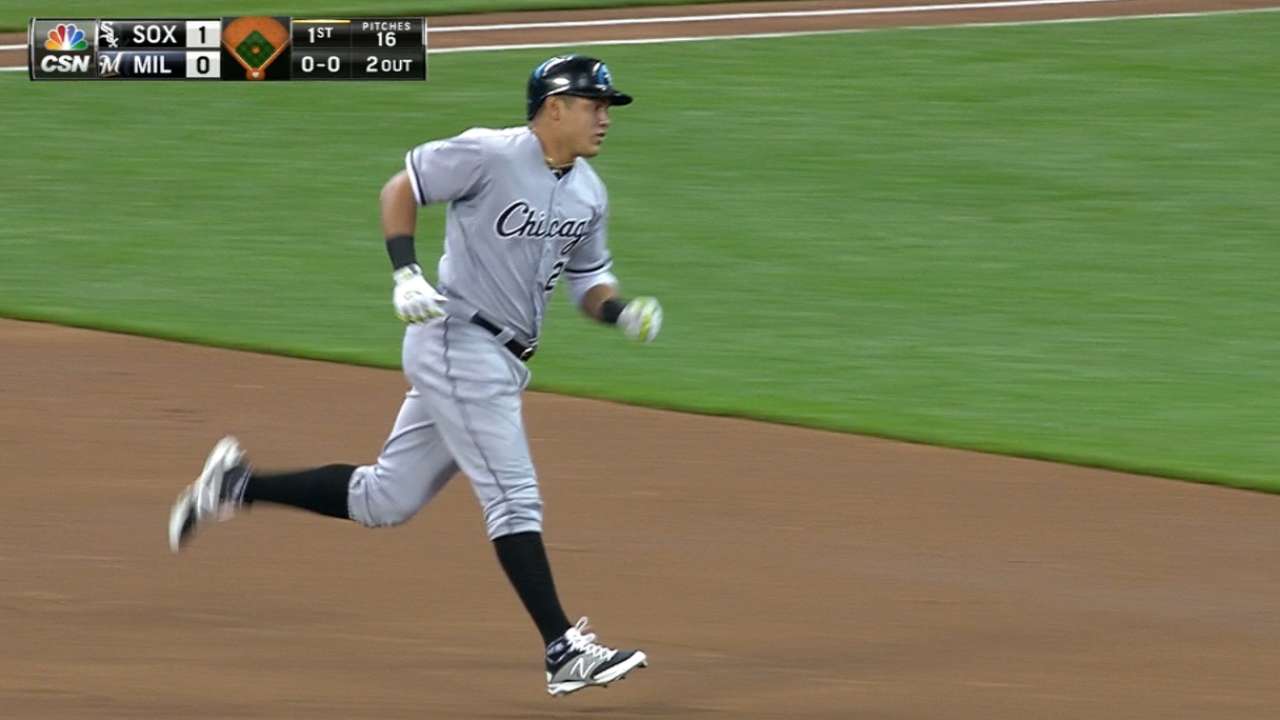 Minnesota hit Sale for seven runs in the third on April 30, while the Tigers erupted for four in the first on April 19 against Quintana. Three of those four situations took place on the road, so a team that has a solid bullpen, anchored by David Robertson and Zach Duke, clearly has trouble getting there by playing too frequently from behind.
"When the offense has been struggling, it's hard to get a lead early," said White Sox general manager Rick Hahn, whose team is 1-14 when it scores three runs or fewer and 8-13 when its opponent scores first. "For whatever reason, a couple of times, some of our front-end guys have given it up, and it came on the road and it came early. We've had too many instances of getting jumped on early by our opponent and being out of games."
White Sox manager Robin Ventura pointed out that his crew has been better recently scoring late, rallying for victory against the Tigers' Joba Chamberlain on May 6 and fighting back from a 6-0 deficit in Monday's loss to the Brewers.
"As of late, the later we get into a game, we feel we can score," Ventura said. "Sometimes, we score early and then we don't score again. It evolves as you go along and how guys are swinging it.
"We started out and guys weren't swinging good at all. You look at the averages and trying to be consistent and putting an inning together wasn't really there. But it's coming together. Innings are getting extended, and guys are putting it in play going the other way. That will help."
The offense showed life in the first inning Wednesday, scoring three runs and getting back-to-back homers by Avisail Garcia and Adam LaRoche against Milwaukee's Jimmy Nelson.
Scott Merkin is a reporter for MLB.com. Read his blog, Merk's Works, and follow him on Twitter @scottmerkin. This story was not subject to the approval of Major League Baseball or its clubs.