Moreland returns to Rangers lineup
First baseman had been sidelined since April 27 after elbow sugery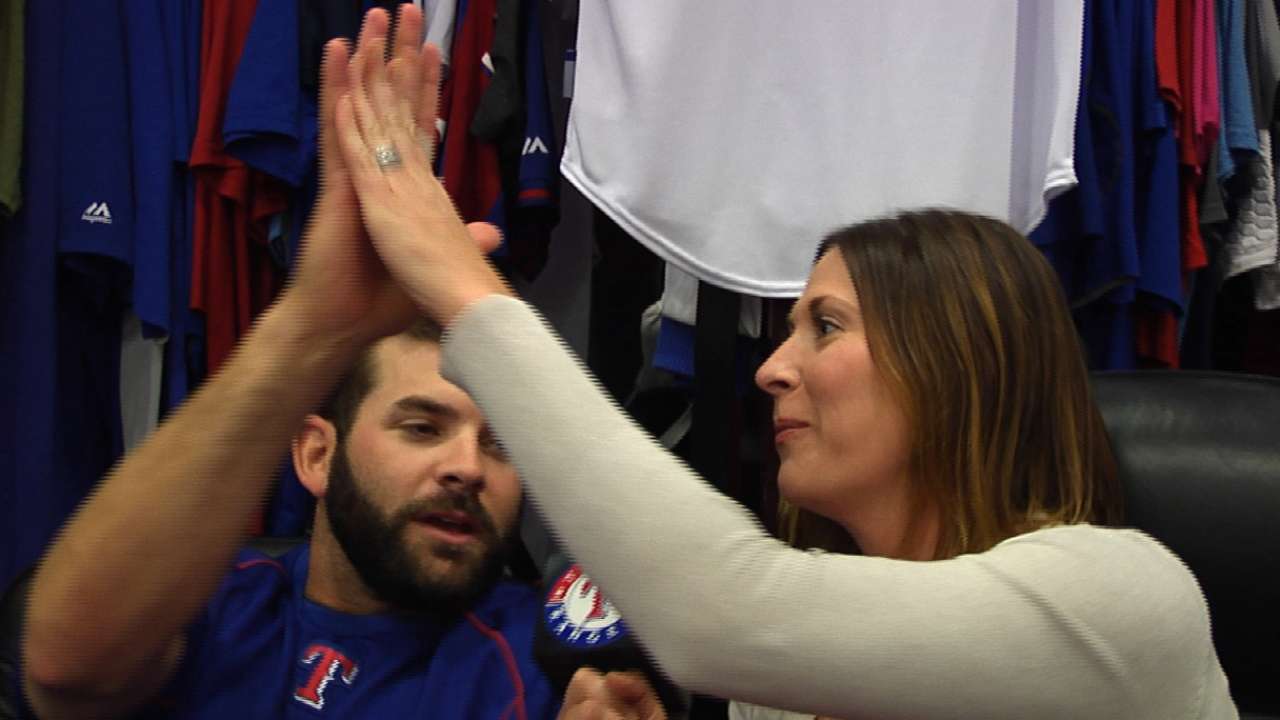 ARLINGTON -- Mitch Moreland is back in the Rangers clubhouse, and despite a few marks around his left elbow, he is hoping to pick up where he left off.
Moreland returned from a stay on the disabled list following a minor elbow surgery. He was set to bat fifth and play first base Wednesday against the Kansas City Royals at Globe Life Park.
"I felt good before I even went [on the rehab stint]," Moreland said. "The main thing was just to make sure the elbow holds up through a few swings, and I figured it did."
The Rangers optioned outfielder Jake Smolinski to Triple-A Round Rock to make room for Moreland. Manager Jeff Banister said the club considered putting center fielder Leonys Martin on the disabled list rather than optioning Smolinski, but Martin's minor left wrist injury didn't merit a trip to the DL. Martin is still day to day and didn't start Wednesday.
The Rangers were able to option an outfielder with less concern thanks to the recent strong play of Delino DeShields. DeShields has a .444 on-base percentage in the past nine games and was 9-for-10 on stolen base attempts this season entering Wednesday.
"He's had very mature at-bats," Banister said. "The at-bats have come at big times, really, for us. It's fun to watch. I used the term the other day, 'We're watching him grow up in front of our eyes.'"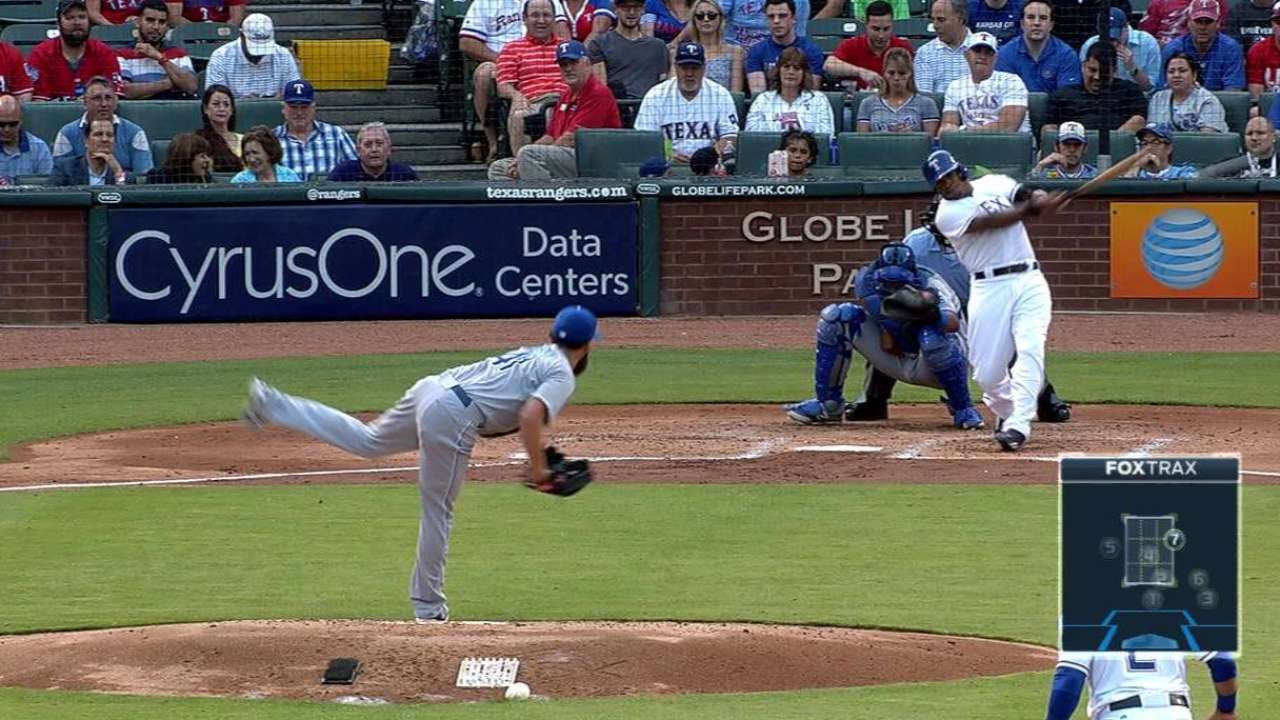 As for Moreland, his last game was April 27, and he left the lineup hitting .304 with a .393 on-base percentage and one home run in 16 games.
He spent the early part of this week in a four-game rehab stint at Triple-A Round Rock, where he went 0-for-11 with six walks.
"I had four or five at-bats where I hit the ball hard, barreled it up," Moreland said. "It was just right at guys and stuff, so it wasn't like I was swinging and missing down there. I definitely had some nice at-bats that I felt like were very productive."
Although Moreland's return is good news, it also means the Rangers will try to find a way to get Prince Fielder and Kyle Blanks in the lineup along with him.
Banister said he has talked with Moreland and Blanks about playing a corner outfield spot, but both players have dealt with lower body injuries this offseason. Blanks was not in the lineup Wednesday as Banister looked to get him rest, likely a result of an Achilles issue Blanks dealt with in Spring Training.
Blanks has played 169 games in the outfield in his career, compared to 47 games for Moreland, but neither player has actually worked in the outfield for the Rangers this season.
"Being extremely creative and finding a way you can have all three of them in the lineup at the same time -- that's a good problem to have," Banister said.
Worth noting
• Right-handed relief pitcher Kyuji Fujikawa is back in Arlington after a 30-day rehab assignment. The Rangers have not yet decided if he will be activated.
• The Rangers have allowed a league-high seven home runs to first batters faced. Alex Claudio and Stolmy Pimentel both allowed homers to the first batters they faced Tuesday.
• Matt Harrison made his first start in extended spring training on Wednesday and pitched two innings. Harrison, recovering from back surgery, allowed two runs on three hits and a walk with two strikeouts.
Cody Stavenhagen is an associate reporter for MLB.com. This story was not subject to the approval of Major League Baseball or its clubs.