Nava snaps lengthy skid with key base knock
RBI single off Gray ends 0-for-20 drought; first baseman scores after another hit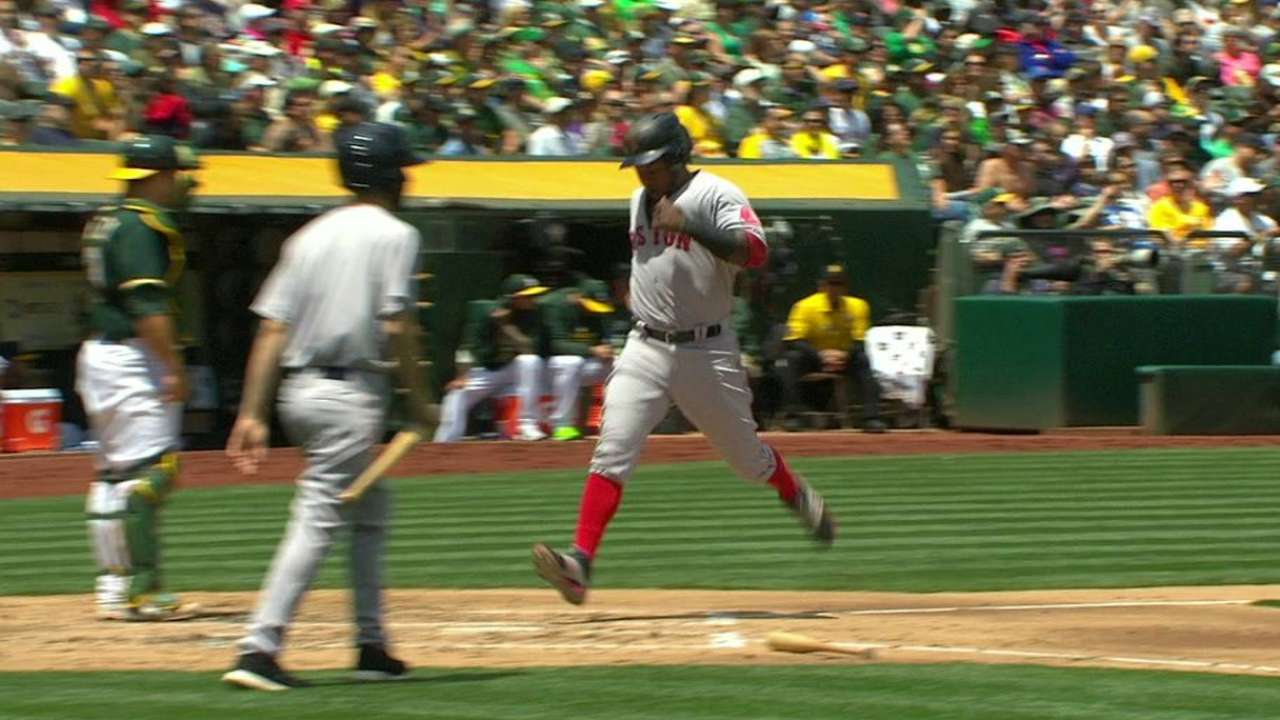 OAKLAND -- Three weeks and one day had passed since Daniel Nava had last experienced the joy of a base hit. And in typical baseball fashion, when one finally fell on Wednesday, it could not have been struck any more softly.
Nava's flare down the third-base line against Sonny Gray stayed fair and dropped just in front of left fielder Coco Crisp. It ended an 0-for-20 drought for Nava and gave the Red Sox a 1-0 lead in the top of the second. Boston hung on for a 2-0 win, with Nava scoring the second run after starting that rally with a single.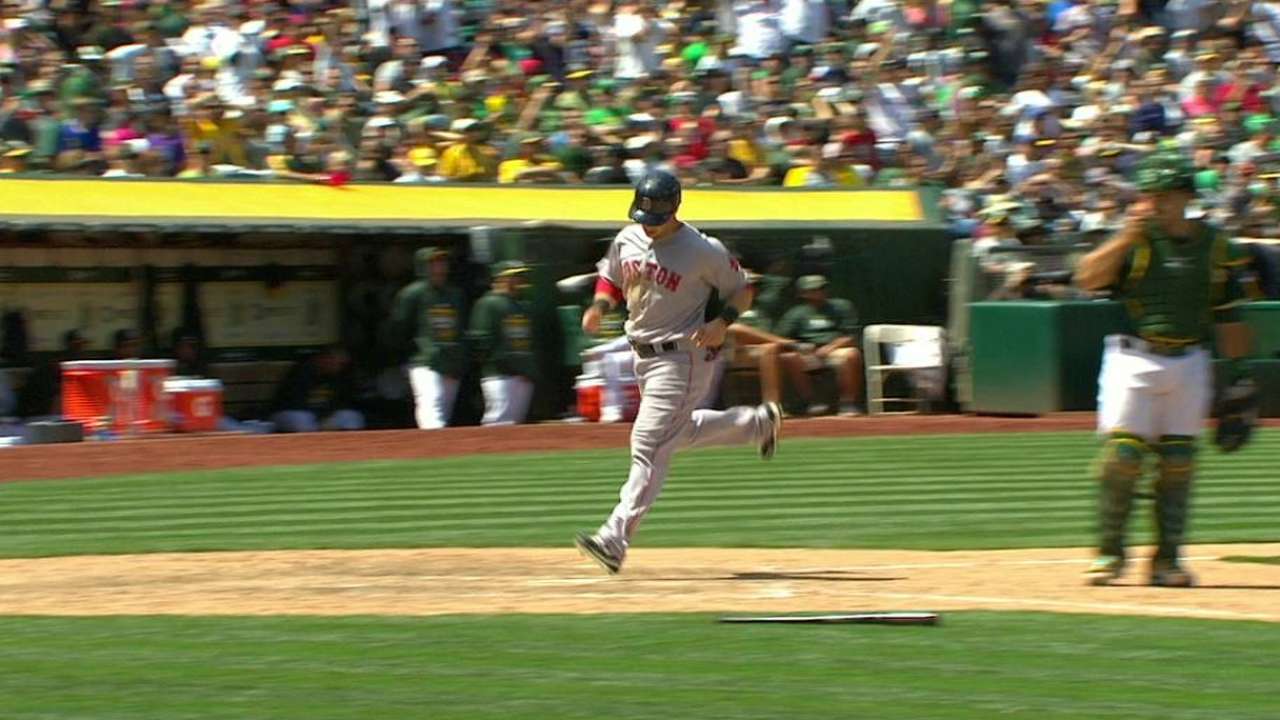 "It doesn't matter how it falls, as long as it falls," said Nava. "Whether it was me or anyone else in the lineup, to have someone in scoring position and for it to fall is something we'll take."
Against a pitcher of Gray's caliber, the Red Sox were just happy to leave town with a getaway win. After a 2-for-3 performance that also included a walk, Nava takes a .170 average with him to Seattle.
"Everybody tries to be positive. Some people like to look at the stats. Some people don't like to check them out," said Nava. "I don't like to check them out. I like to keep doing the same thing.
"There's stuff you try to address and see if you're doing something wrong, but I don't have too much going on in my swing, so sometimes I can get myself in trouble by trying to do a little more than I should be doing. We're glad we got out of here with that win."
Ian Browne is a reporter for MLB.com. Read his blog, Brownie Points, and follow him on Twitter @IanMBrowne. This story was not subject to the approval of Major League Baseball or its clubs.