'Resilient' Miley escapes jams, outduels Gray
Scoreless start aided by Sandoval's pivotal play at third base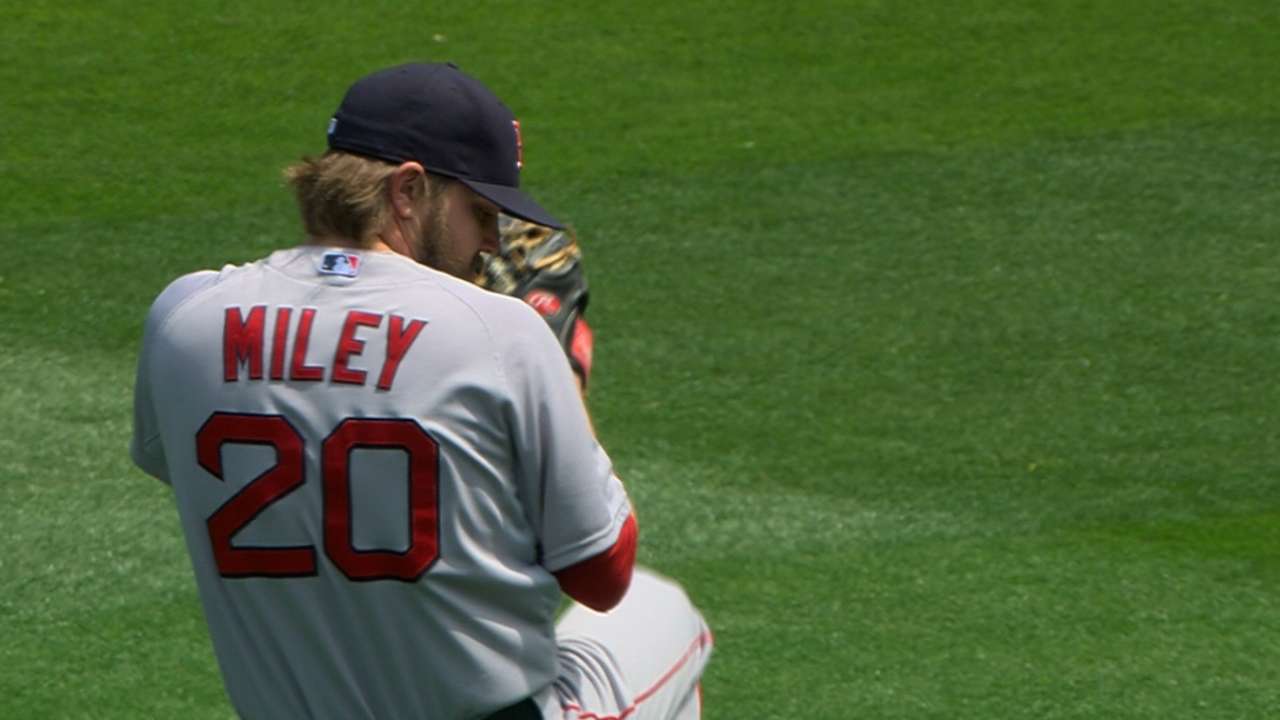 OAKLAND -- Wade Miley's pitching line from Wednesday reveals 6 2/3 scoreless innings in a 2-0 win over the Athletics. But a true dissection of the performance reveals that Miley's best trait in this one was his escapability.
The performance started with Miley walking the first two batters he faced. The A's would also put a runner in scoring position in the second, third, fourth and sixth.
And they had nothing to show for it. Miley's ability to buckle down allowed him to outduel Sonny Gray, who was dominant for the A's.
"He was outstanding," Red Sox manager John Farrell said of Miley. "He was resilient. The first three innings, they get a number of guys in scoring position with less than two outs. A leadoff triple, second and third with less than two outs, and he never gave in.
"He got some quick outs. We were able to get a couple of popups on the infield. He gets a key strikeout in one situation. After the third inning, he settled into a much better rhythm."
And in the fourth, when the Athletics seemed primed to tie the game, Pablo Sandoval had other ideas.
With a runner on second and one out, Billy Burns hit a wicked shot to third. Sandoval made a nifty short-hop and fired to first for the pivotal out.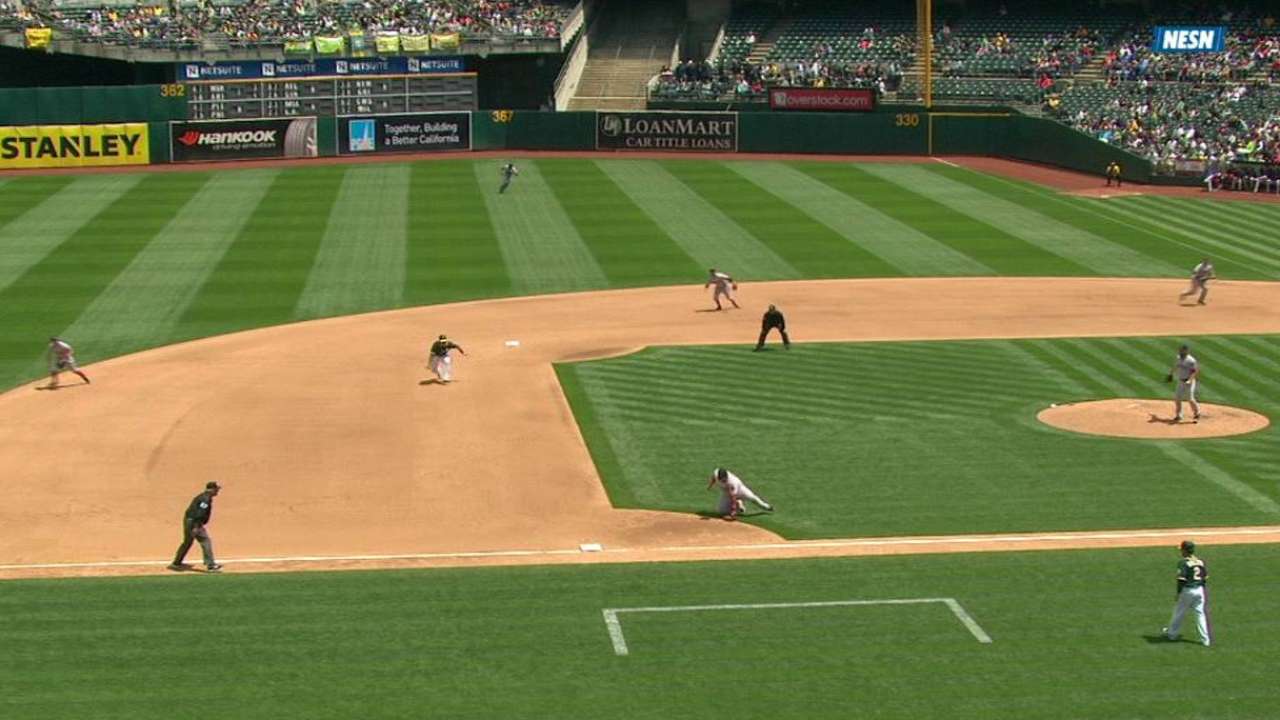 "It might have been the difference in the game. The one-hopper by Burns, it's the difference," said Farrell. "That's down in the corner for at least a double and probably a run in. His defense at third base today was outstanding."
"I feel good playing defense," said Sandoval. "Some days, you don't do it with the bat, but you can do it in the field. I'm just trying to help my team and my pitching staff."
Miley appreciated it.
"He's a really good defender," said Miley. "People will say what they want to say, but I watched him for four years -- I'll take him over anybody. He can play third base with the best of them."
As for Miley, he is settling into a nice groove, pitching at least six innings in his last three starts. This, after he didn't make it through six in his first four.
"Three starts ago, I really felt like I was getting a better feel for where I wanted to be with my mechanics and I was trying to build off that," Miley said. "Today was one of those days, just a grind. They were hitting some pitches, finding some holes, getting on base. The first inning, I didn't really help, walking the first two guys, but after -- I definitely am going in the right direction."
Ian Browne is a reporter for MLB.com. Read his blog, Brownie Points, and follow him on Twitter @IanMBrowne. This story was not subject to the approval of Major League Baseball or its clubs.