Holliday day to day with an elbow contusion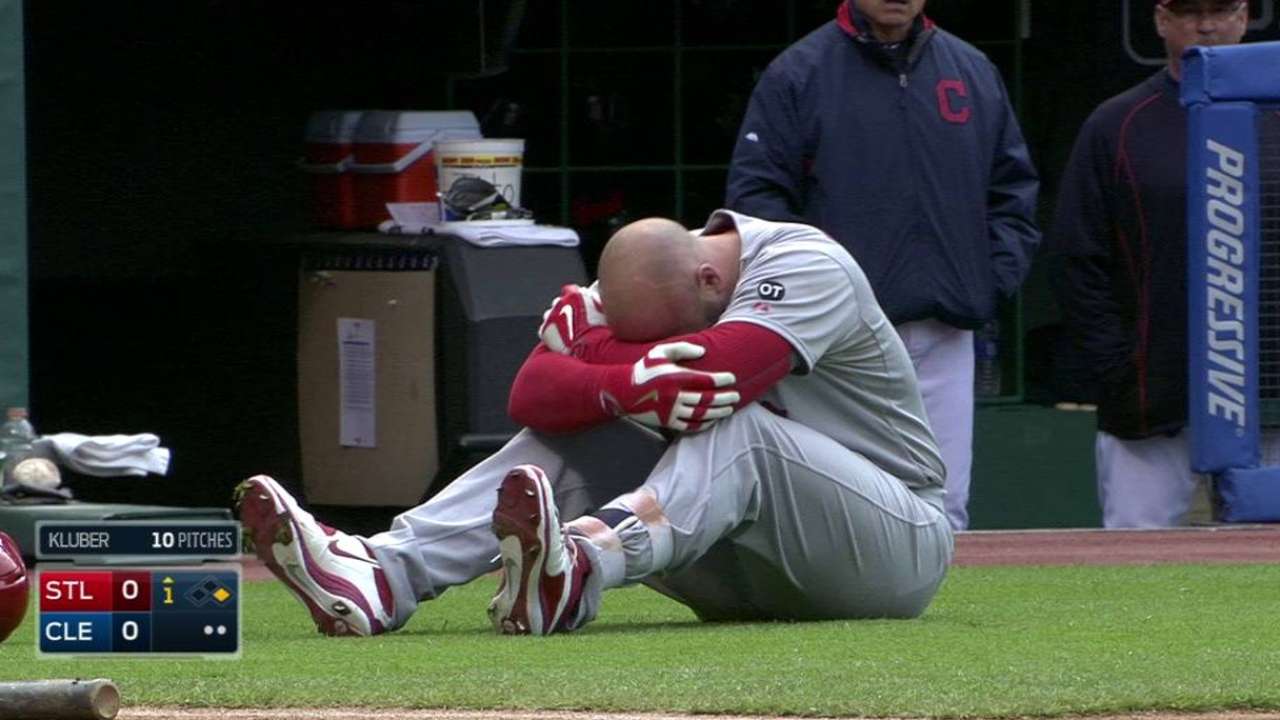 CLEVELAND -- Matt Holliday left Wednesday's 2-0 loss in Cleveland in the bottom of the second inning with after being struck by a 94-mph Corey Kluber sinker directly on the left elbow in his first-inning at-bat.
X-Rays on Holliday's elbow came back negative, and he's being listed as day to day with an elbow contusion.
"He's sore," Cardinals manager Mike Matheny said. "It got him in a bad spot. He had trouble getting the soreness out to where he could finish the swing."
He appeared to be in immense pain, collapsing in a heap on the ground, but remained in the game to run the bases and took the field in the bottom of the inning.
Holliday was replaced by Pete Kozma in left field for the bottom of the second. Kozma, typically a shortstop, has appeared in the outfield just once prior in his Major League career -- a four-inning stint in 2013. The only other outfielder on the active roster -- Jon Jay -- has been battling thumb and wrist injuries and hasn't played the field since Sunday.
Holliday has been perhaps the Cardinals' hottest hitter this season, batting .346/.462/.495 with three home runs and two stolen bases over his first 132 plate appearances.
August Fagerstrom is an associate reporter for MLB.com. This story was not subject to the approval of Major League Baseball or its clubs.