Jennings reports improvement in left knee
Rays outfielder jogging on grass, although no timetable set for return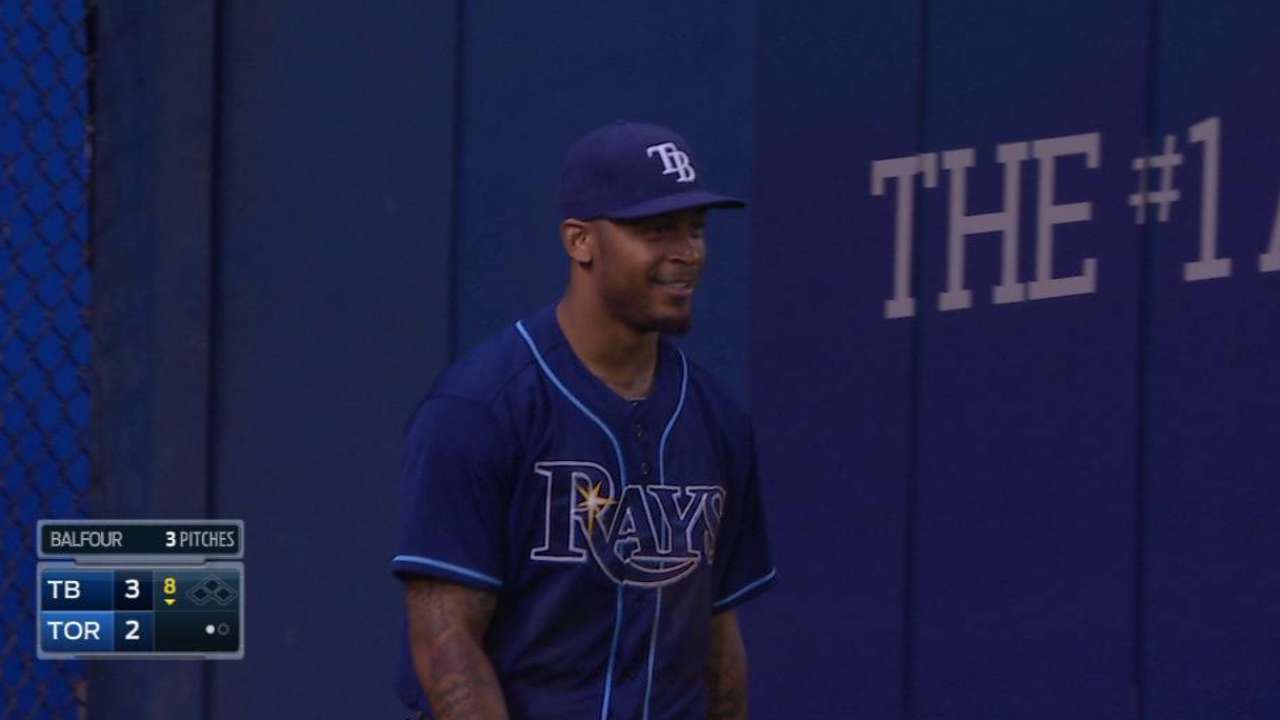 ST. PETERSBURG -- Rays outfielder Desmond Jennings stated Wednesday that his left knee, which has kept him out of action since April 25, is "feeling better."
Jennings was placed on the 15-day disabled list on May 3, retroactive to April 26, with bursitis in the ailing knee.
There is no timetable for Jennings' return, but he has started to jog on grass.
"I talked to Des yesterday and I know he's itching to get back," Rays manager Kevin Cash said. "He's very optimistic with the way he is feeling. I think before the DL stint, I didn't quite sense that optimism, but he's definitely feeling better now."
While Cash wouldn't say for certain that Jennings would need a rehab assignment, he did state that "given the time that he has missed that it will take a game or two to get him some timing."
Jennings said that he does not expect to make the trip to Minnesota for the series against the Twins this weekend, but that could change depending on what trainers decide is best for his recovery.
Joey Butler has occupied Jennings' spot on the roster, batting .214 with two home runs and five RBIs in his first eight games.
In the 18 games Jennings played before the injury, he was batting .222 with no home runs and two RBIs.
Troy Provost-Heron is an associate reporter for MLB.com. This story was not subject to the approval of Major League Baseball or its clubs.