Tigers make visit to Detroit Economic Club
Players help promote Price's charity and Detroit Tigers Foundation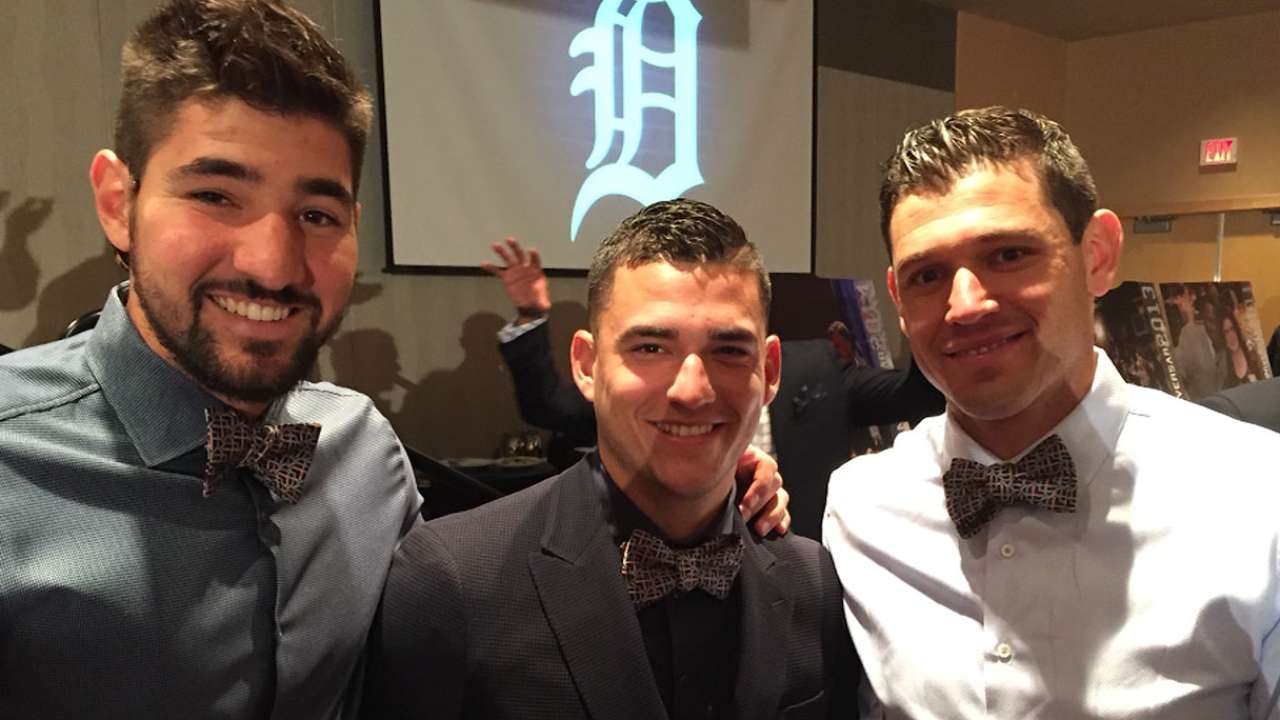 DETROIT -- Miguel Cabrera seemingly spends as much of his time at first base talking to opposing players as he does communicating with teammates. When the Tigers made their annual visit to the Detroit Economic Club on Wednesday, a fan asked him why.
"You want to know the truth? I mean, it's kind of a little weird," Cabrera said.
Yes, fans implored, they want to know.
"You come to different situations," Cabrera said, "because you've got a guy over there at first who goes 2-for-2 and they'll say, 'Hey, what's up Miguel? How you doing? How's the family?' And I say, 'Good, good, bro.' And I say, 'Hey, man you happy because you got two hits? You're losing right now. Come on.'
"And the next day, the same guy, 0-for-2, he gets on with a walk or he beats a double play and he's safe, and he don't say anything to me. I say, 'What's up, man? You don't talk to me today? What's wrong with you?'"
It's not just when there's a runner at first base, though. On Tuesday, Cabrera greeted ex-teammate Torii Hunter when he was batting.
"I talk trash to the other team. I try to get in their heads," Cabrera said. "Last night when Torii was at home plate, I screamed like, 'Hey!' And he got scared."
Hunter confirmed this later on Wednesday, saying he jumped back because Cabrera was so loud.
Wednesday marked the Tigers' 10th visit to the Detroit Economic Club's meetings. Chris Ilitch, president of Ilitch Holdings and son of team owner Mike Ilitch, called it a tradition, and a way for the team to thank the community and some of its business partners for their support.
Though Ilitch referenced construction underway on the District Detroit project, which will bring the Detroit Red Wings down the street from the Tigers in a new arena to go with shops and restaurants, most of the session was relatively lighthearted. About the only news came from David Price, who said his right hamstring was feeling good after tweaking it in his start last Friday against Kansas City.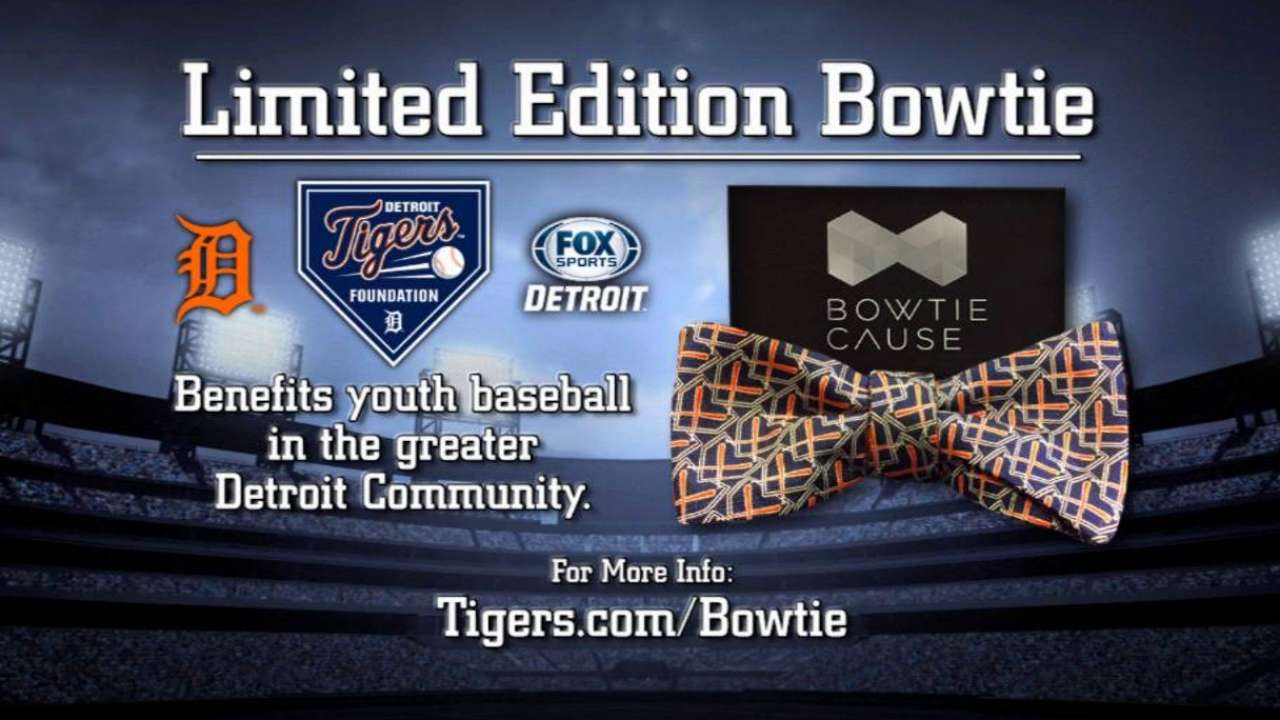 "My last two days have been very good, very encouraging," said Price, who's scheduled to start Saturday at St. Louis. "I'm not really worried. ... I feel like I'm in a pretty good position both mentally and physically."
The Tigers also made a charitable angle out of their visit. Most of the players, coaches and top officials in attendance wore blue-and-orange patterned bow ties, which are being sold to support Price's Project14 charity as well as the Detroit Tigers Foundation. For details, visit Tigers.com/bowtie.
Jason Beck is a reporter for MLB.com. Read Beck's Blog and follow him on Twitter @beckjason. This story was not subject to the approval of Major League Baseball or its clubs.