Maddon likes Bryant's right-center ability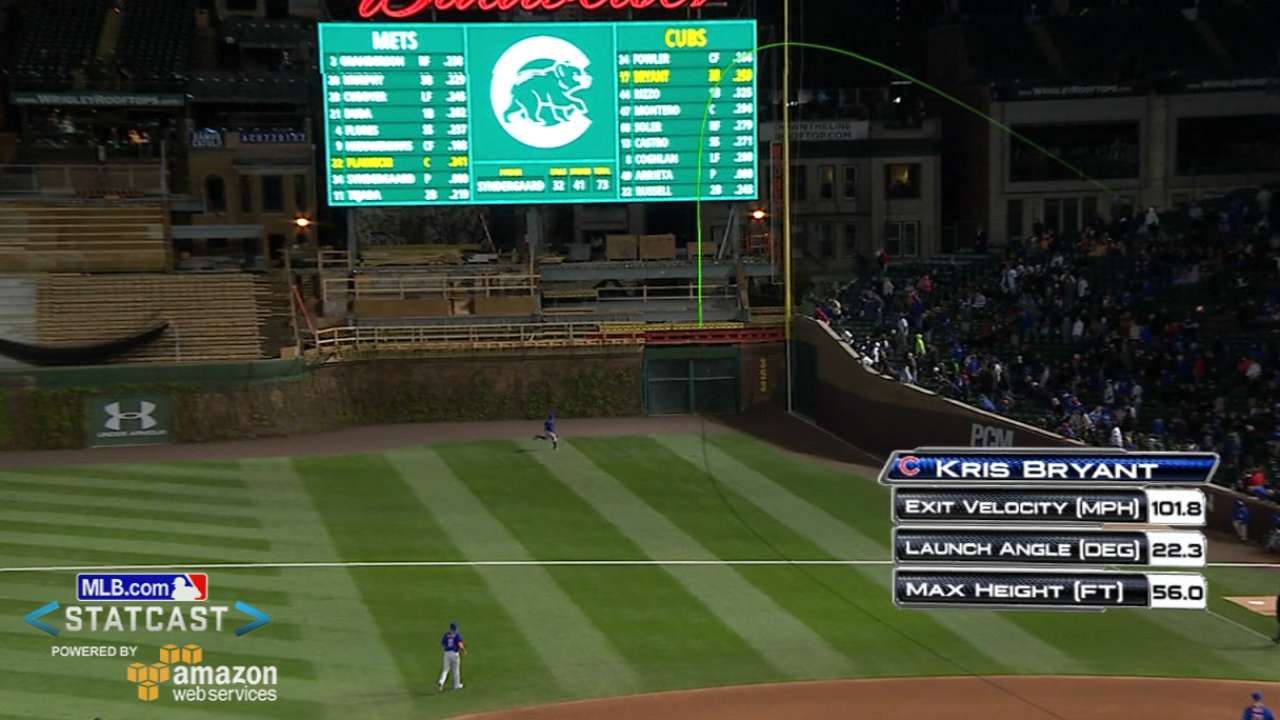 CHICAGO -- Kris Bryant, who hit his first big league triple Tuesday night to right field, expects more opposite-field hits. So does Cubs manager Joe Maddon.
"That's who he is," Maddon said Wednesday of the Cubs' top prospect. "His left-field foul line should be left-center and then move it over from there. If he's hooking the ball a lot, he's not going to be happy.
"I was really happy to see the ball go that way," Maddon said of the triple to right. "You'll see a lot of home runs to right-center. He's one of those rare dudes who can hit the ball out to the opposite gap in any ballpark, and you'll see that this summer."
Bryant's ability to use the whole field also shows how advanced he is as a hitter.
"When a young hitter hits opposite-field gap well, that really excites me," Maddon said. "As a hitting instructor, the easiest thing to teach a hitter to do is to pull the ball. The more difficult one is the [opposite] gap hard. When a guy comes equipped with those bells and whistles, that's really exciting, and he has that."
Bryant, who made his big league debut April 17, entered Wednesday's game ranked among the top 16 in the National League with 19 RBIs.
• After a Chicago Bulls NBA game, Derrick Rose met the media with his son, who was wearing a Jon Lester Cubs jersey. Lester was flattered.
"I've never had another [athlete's] son wear my jersey," Lester said Wednesday. "If his son wants to wear mine, that's kind of cool."
Lester offered to sign the jersey if Rose wanted.
Speaking of stars, Maddon missed a chance to meet Pearl Jam's Eddie Vedder, who sang "Take Me Out to the Ballgame" during the seventh inning stretch on Tuesday night at Wrigley.
"Just like they want to be athletes, we all wanted to be rock musicians," Maddon said.
• Tommy La Stella, on the disabled list with right rib cage inflammation, was playing in extended spring games in Mesa, Ariz. There was no timetable for the infielder's return.
Carrie Muskat is a reporter for MLB.com. She writes a blog, Muskat Ramblings, and you can follow her on Twitter @CarrieMuskat. This story was not subject to the approval of Major League Baseball or its clubs.