Hammel continues trend of strong Cubs starts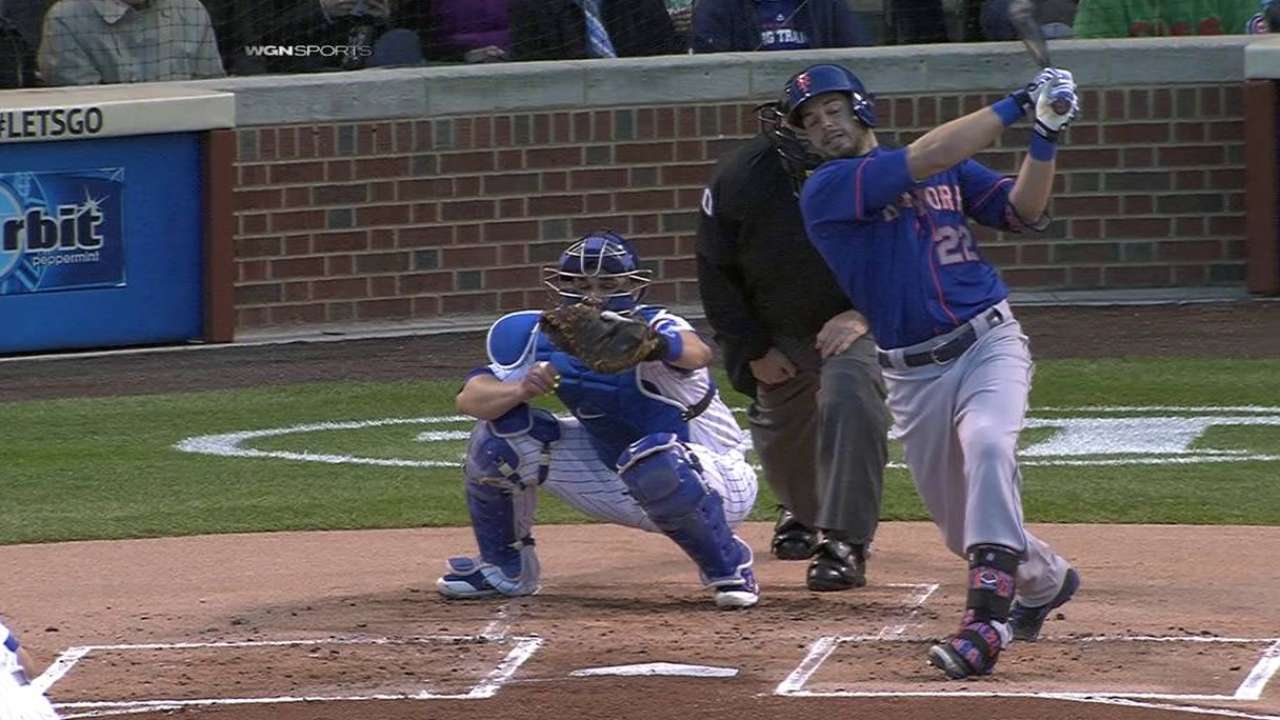 CHICAGO -- At the start of the Cubs' four-game series against the Mets, most of the talk was focused on New York's starting pitching, but in the first three games of this series, the Chicago starters have stolen the spotlight.
Jason Hammel didn't get a decision in the Cubs' come-from-behind 2-1 win Wednesday night over the Mets, but he definitely held his own against New York's heralded Matt Harvey. Hammel gave up one run over a season-high eight innings for his fourth straight quality start, striking out six.
"You have to pitch better than good pitching, and we did," Cubs manager Joe Maddon said. "Hammer has been on a nice roll. Once he got by that moment [in the first], he really settled in."
The Mets loaded the bases with one out in the first but did not score. Hammel, who said he had a tough time adjusting to the mound for some reason, needed 21 pitches to get through the inning.
The right-hander's next challenge came in the sixth, when the Mets did tally, but Hammel was able to escape after giving up one run. That was huge, Maddon said.
"Tonight, facing Harvey, quality arm, it was going to be the first guy to blink, and I was actually the first guy to blink," Hammel said. "We battled back. That's what I'm going to do, pitch to the strike zone, pitch to contact, and do my best to minimize pitches and get as deep as I can."
Hammel got an assist from first baseman Anthony Rizzo. The Mets had a runner at first and one out in the seventh when Harvey popped up on a bunt. It looked like Rizzo was going to catch the ball, but he let it drop and then retrieved it for a 3-6-4 double play.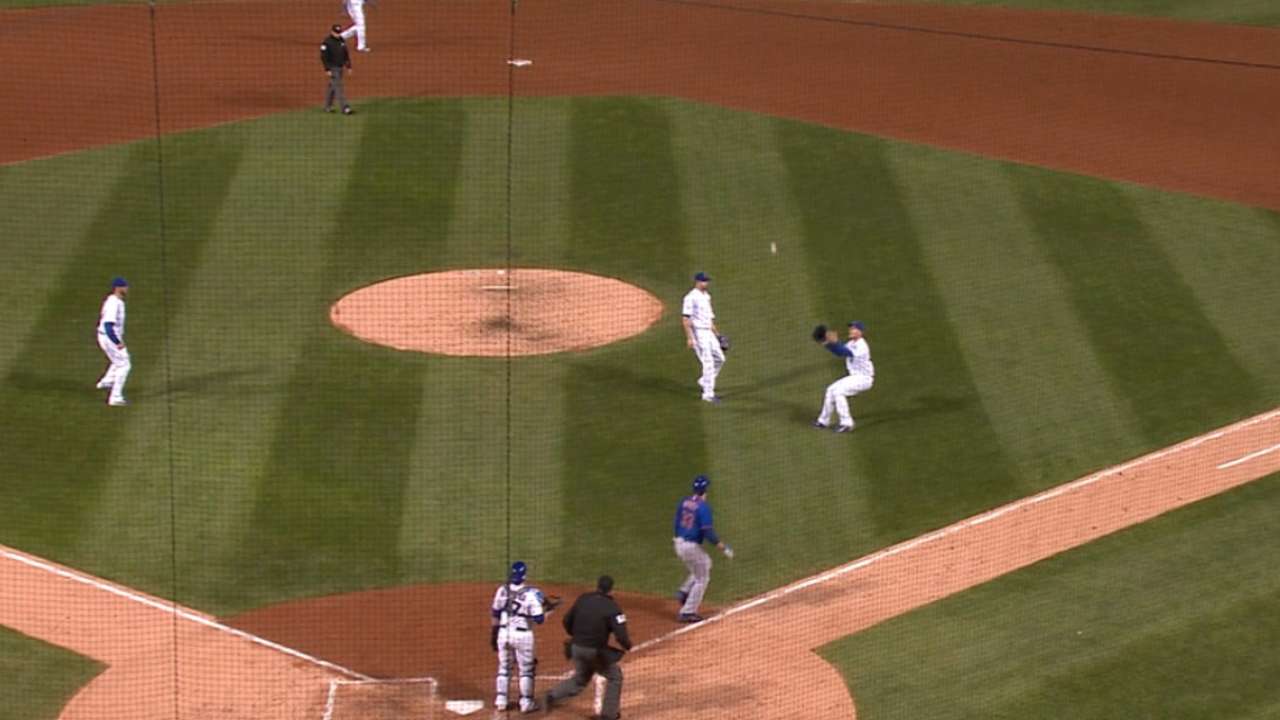 "That's a baseball play right there -- that's good instincts," Hammel said. "Anthony has come a long way, and not just hitting but fielding. He's rounded into a very nice ballplayer."
The Cubs' starting pitchers have done their job, too. Jon Lester, Jake Arrieta and Hammel have combined to hold the Mets to five runs over 22 innings. Arrieta also gave up one run over eight innings on Tuesday. It's the first time the Cubs have had back-to-back games with a starter going at least eight and giving up one earned run or fewer since July 23-24, 2012, when Jeff Samardzija and Paul Maholm did so against the Pirates.
"We have to set the tone, we have to be the guys who are leaned on, so guys know, 'Hey, if we get one or two runs tonight, we've got a chance to win,'" Hammel said.
Carrie Muskat is a reporter for MLB.com. She writes a blog, Muskat Ramblings, and you can follow her on Twitter @CarrieMuskat. This story was not subject to the approval of Major League Baseball or its clubs.