Smyly to have shoulder re-examined
Rays southpaw has not yet decided whether to opt for surgery or rehab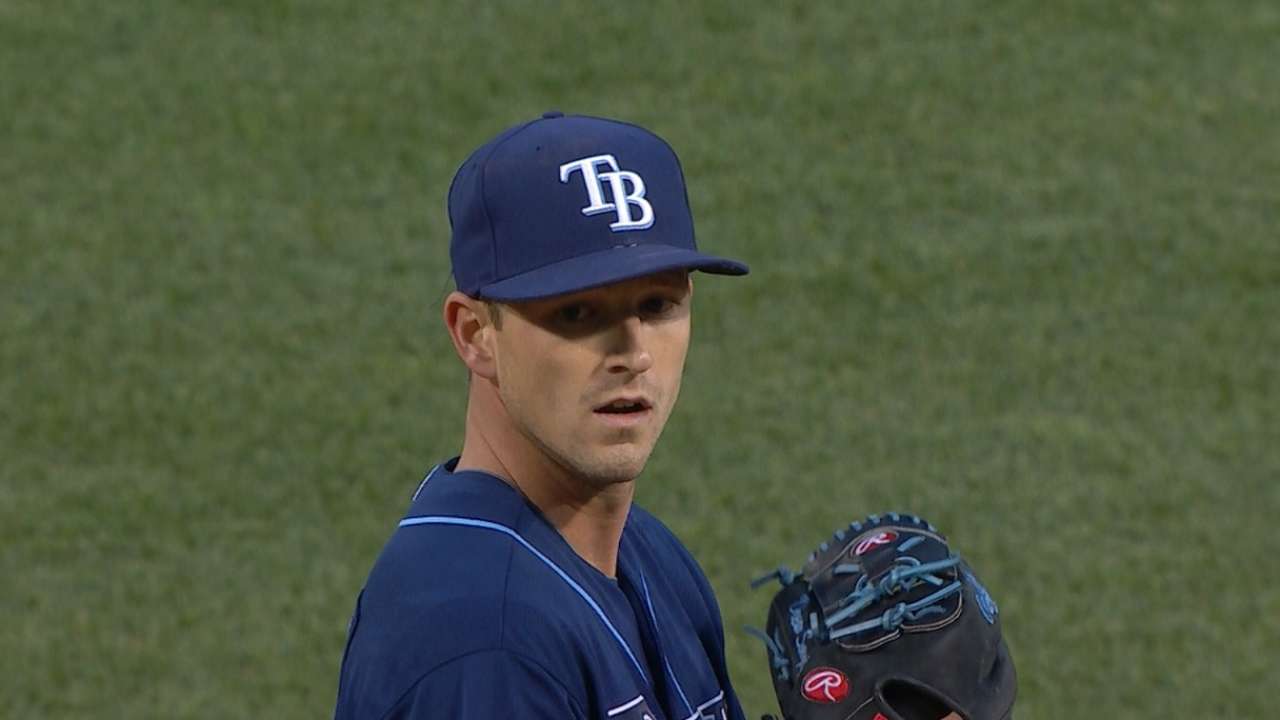 ST. PETERSBURG -- The Rays announced on Wednesday that Drew Smyly is heading to the 60-day disabled list after confirming that he has a torn labrum in his left shoulder.
Smyly will visit Dr. Keith Meister in Arlington, Texas, on Thursday to get an opinion on whether he should undergo season-ending surgery or rehab in an attempt to return to the club this season.
"It's a devastating blow," Rays manager Kevin Cash said. "We don't know much more beyond that [it is a torn labrum] other than the fact that we knew regardless of what happens it is going to take some time to get to where he needs to be to help us."
In a corresponding move, the Rays claimed right-handed pitcher Preston Guilmet off waivers from the Blue Jays and sent him to Triple-A Durham.
Guilmet has made 10 relief appearances for Triple-A Buffalo this season, posting a 1.26 ERA in 14 1/3 innings. In 14 career Major League appearances with the Indians and Orioles from 2013-14, he owns a 6.89 ERA in 15 2/3 innings.
"I had the chance to work with Preston in Cleveland," Cash said. "He got a couple of stints with us in the bullpen. I like what Guilmet does a lot. He throws strikes and wants the ball.
"If you look at his Triple-A numbers, they've been really, really good. I don't know if that's translated to the big leagues, maybe because of lack of opportunity, but hopefully he is a good fit here."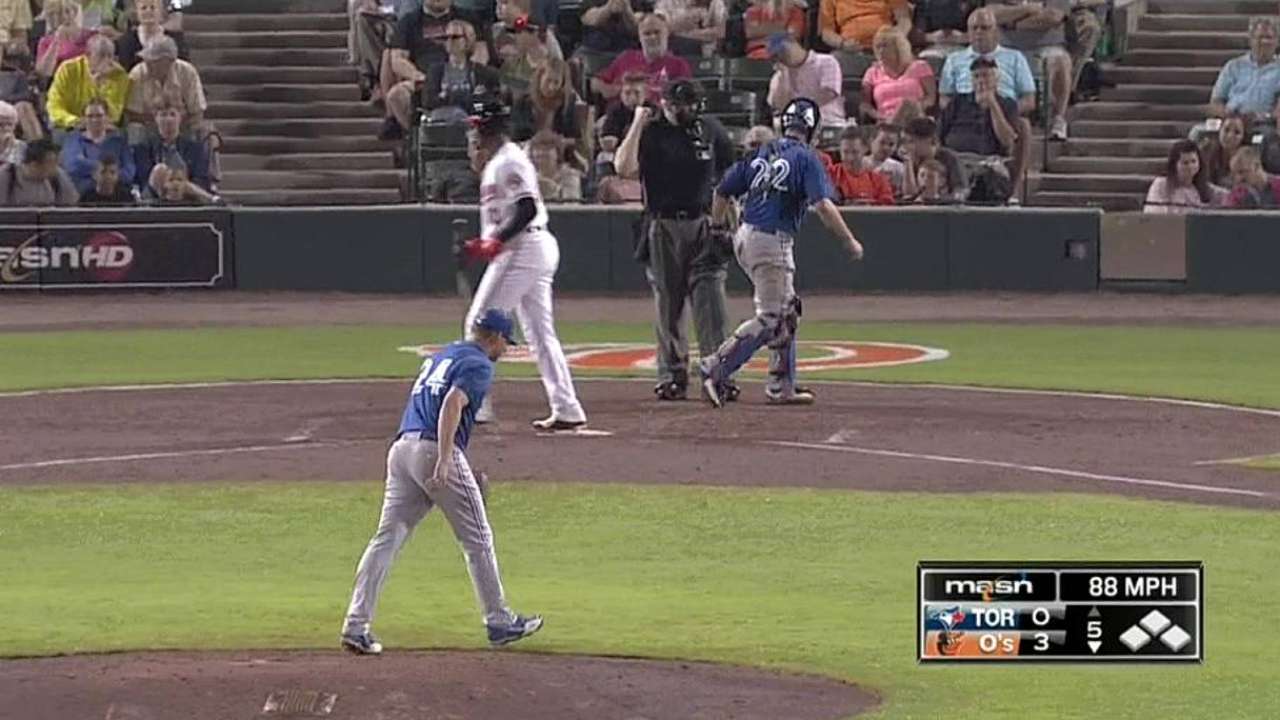 Smyly becomes the second Tampa Bay pitcher to be placed on the 60-day disabled list, following Alex Cobb, who announced on May 8 that he would undergo Tommy John surgery.
The losses of Smyly and Cobb have left the Rays with a void in their starting rotation behind regular starters Chris Archer, Jake Odorizzi, Nathan Karns and Alex Colome. The fifth starter has been chosen on a start-by-start basis between Matt Andriese and Erasmo Ramirez, who will be making his third start Thursday. Rookie Andrew Bellatti has also gotten some consideration for a spot start.
The rotation may be close to returning to full strength, however, as Matt Moore, who underwent Tommy John surgery on April 22, 2014, tossed a bullpen session Wednesday and said "physically he felt fine," even if the results weren't what he would have liked.
"To me, [the results] mean something different than it does to the training staff and something different than it means to the front office," Moore said. "But as a player and a competitor, I don't think there is any time where you feel OK about not being as sharp as you've been in the past.
"The past three or four weeks have been pretty good, but today I felt a little bit out of whack. I was still able to get some outs, but there were a few pitches in a row that I wasn't happy with."
Troy Provost-Heron is an associate reporter for MLB.com. This story was not subject to the approval of Major League Baseball or its clubs.