Farrell: Masterson scratched, DL trip likely
Righty will not start Sunday as planned; Red Sox manager points to fatigue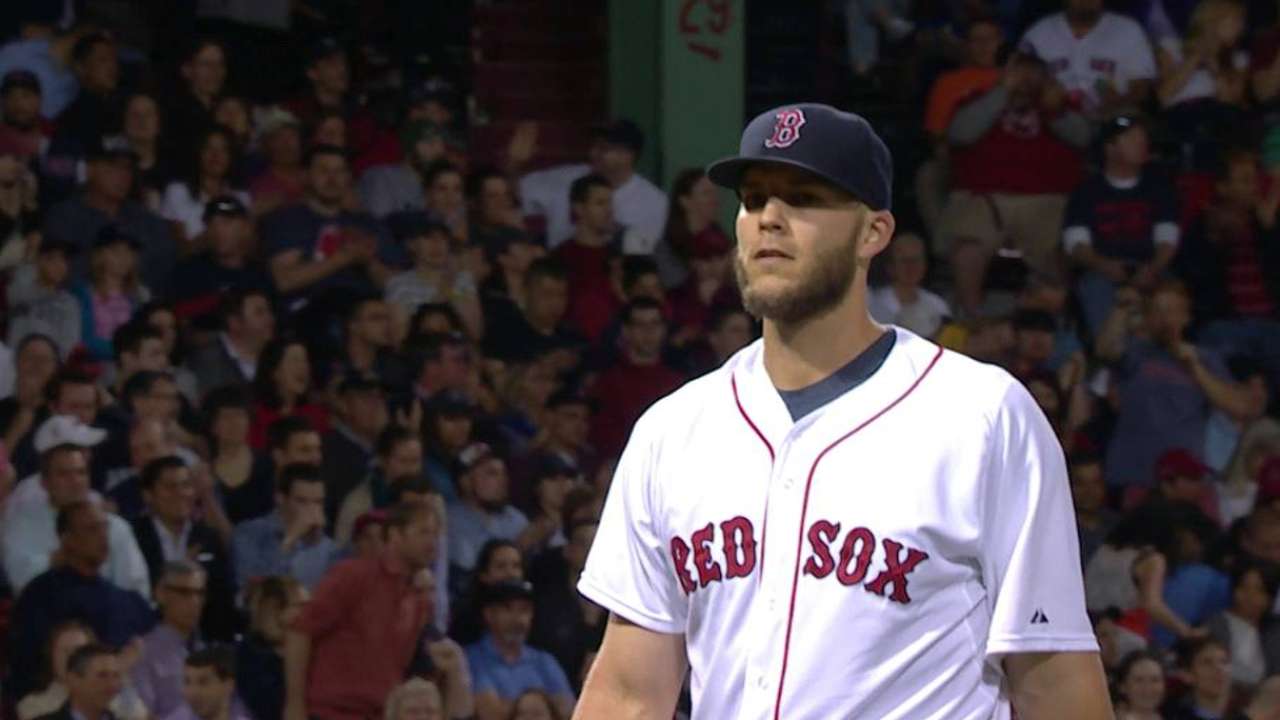 OAKLAND -- Struggling right-hander Justin Masterson has been scratched by the Red Sox from his start in Seattle on Sunday and is likely to go on the disabled list, according to manager John Farrell.
Though the Red Sox haven't been able to pinpoint a specific injury, Farrell cited fatigue as a reason Masterson hasn't been able to generate the necessary arm strength in his last two starts. Farrell added that knuckleballer Steven Wright is a "strong candidate" to start Sunday, but a decision won't be made until Thursday.
Masterson was displeased with the decision, but he will try to make the best of it.
"I'm not real happy about it. I'm mad," said Masterson. "Like I said yesterday, I hold true -- just the fact that I felt like we could make the adjustment and get back out there and really be fine. It didn't happen. It comes a time with this team when we're starting to pick it up, but it's one of those where if we're doing great, I probably get a little more leeway.
"The last two starts have been different than the first five. I can't deny that fact. By all means, as I told him, I'm not real happy about the decision."
The Red Sox didn't believe they had another choice.
"We're moving towards a likely DL for him," said Farrell. "After he went through a full exam and workup here this morning ... there's not one specific area to the arm or shoulder that is a cause or reason why we're seeing reduced velocity and reduced action. There's some fatigue that's involved."
Perhaps by shutting Masterson down for a couple of weeks, the righty can regain the life on his arm that has been lacking.
"I think it's important that we allow this to calm down," Masterson said. "We're going to need the test at a full speed at some point in the near future here, but Sunday is out as far as Masterson is concerned."
Masterson struggled mightily for all of 2014 as he tried to pitch through lingering oblique woes. He came to camp feeling healthy, but he has struggled to get back the mid-90s velocity that he had in '13.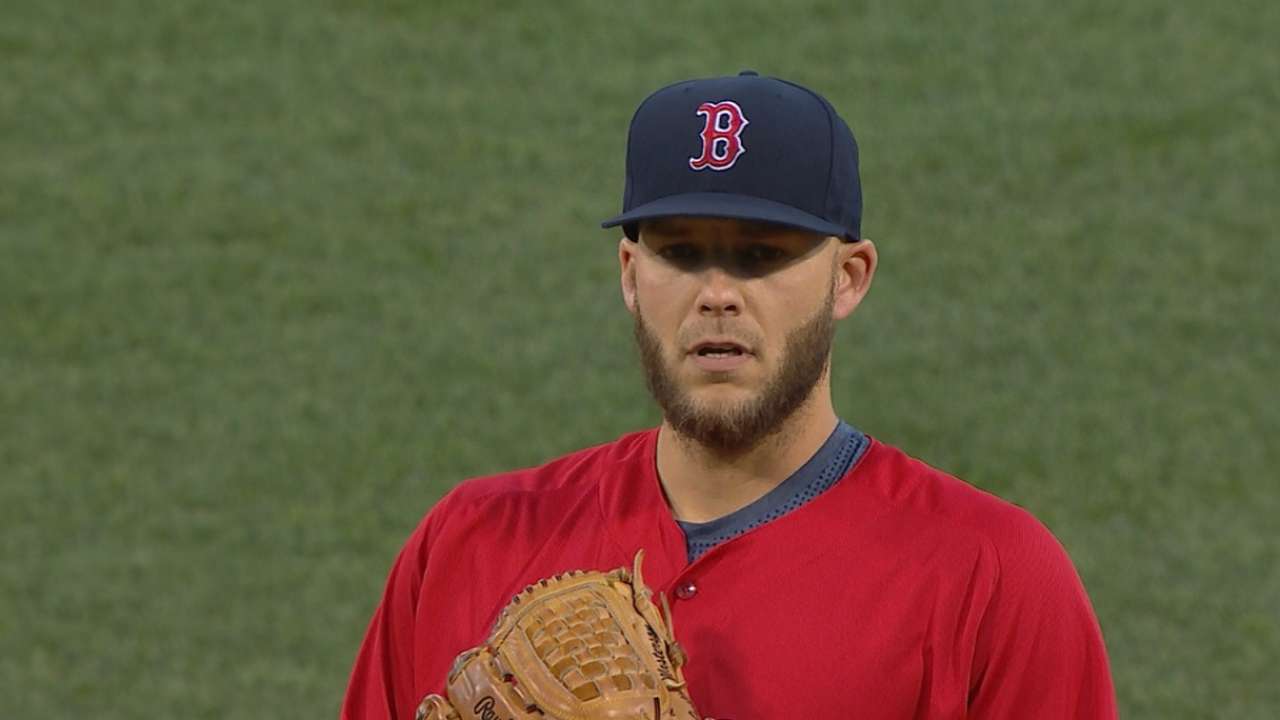 In Masterson's first five starts, he was 2-0 with a 4.71 ERA. Over the last two, he is 0-2 with a 13.50 ERA.
"If this were one start, that would be a different story," said Farrell. "The fact that this has been two consecutive starts, we've got to address some things."
"If [I] showed better strides yesterday, then it's good. Even if it isn't perfect, everything is good, but [I] didn't do that," Masterson said. "The leash right now is a little bit shorter. We're going to make the best of it. I don't have to like it."
Ian Browne is a reporter for MLB.com. This story was not subject to the approval of Major League Baseball or its clubs.