ICYMI: Padres succumb to Seattle slugfest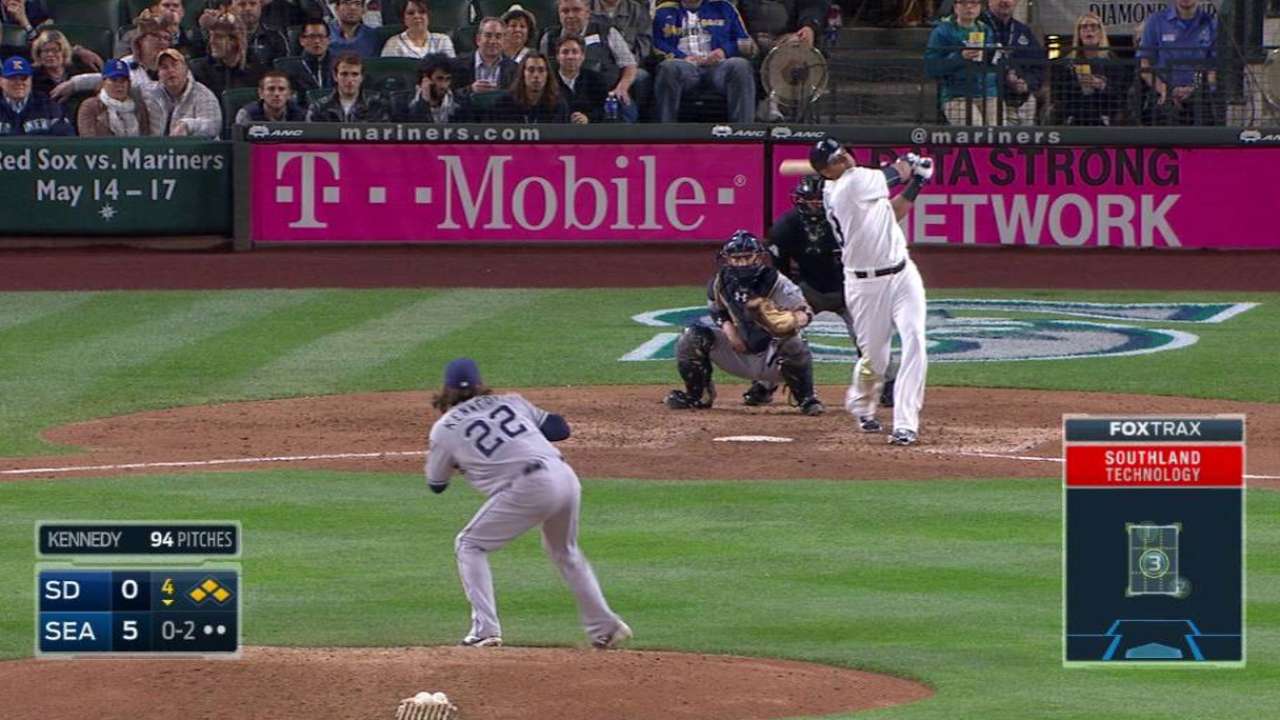 Prior to Tuesday's contest against the Mariners, the Padres enjoyed an off-day in Seattle that gave the team a chance to regroup and recharge before diving back into action. Unfortunately, what little relaxation the team enjoyed on Monday was erased after an 11-4 loss at Safeco Field on Tuesday evening. Padres starter Ian Kennedy struggled out of the gates, giving up five earned runs on eight hits and giving up two of the Mariners' six home runs.
Despite going 0-for-4 with the bases loaded early on in the game, the Padres would eventually put together some strong at-bats to scratch a few runs across the board late in the game. Infielder Yangervis Solarte, who made a spot start at first base after Wil Myers was scratched from the lineup due to wrist soreness, collected two RBIs on a bases-loaded single in the seventh inning. With any luck, the offense that the Friars put together in the second half of the game Tuesday will roll on and continue into Wednesday's game as the team seeks a series split of this week's short series in Seattle.
In case you missed it, here are some stories and highlights you may not have seen on Tuesday:
Padres postgame recap: Padres stung by six Mariners homers
Kemp's cannon stops Smith in the first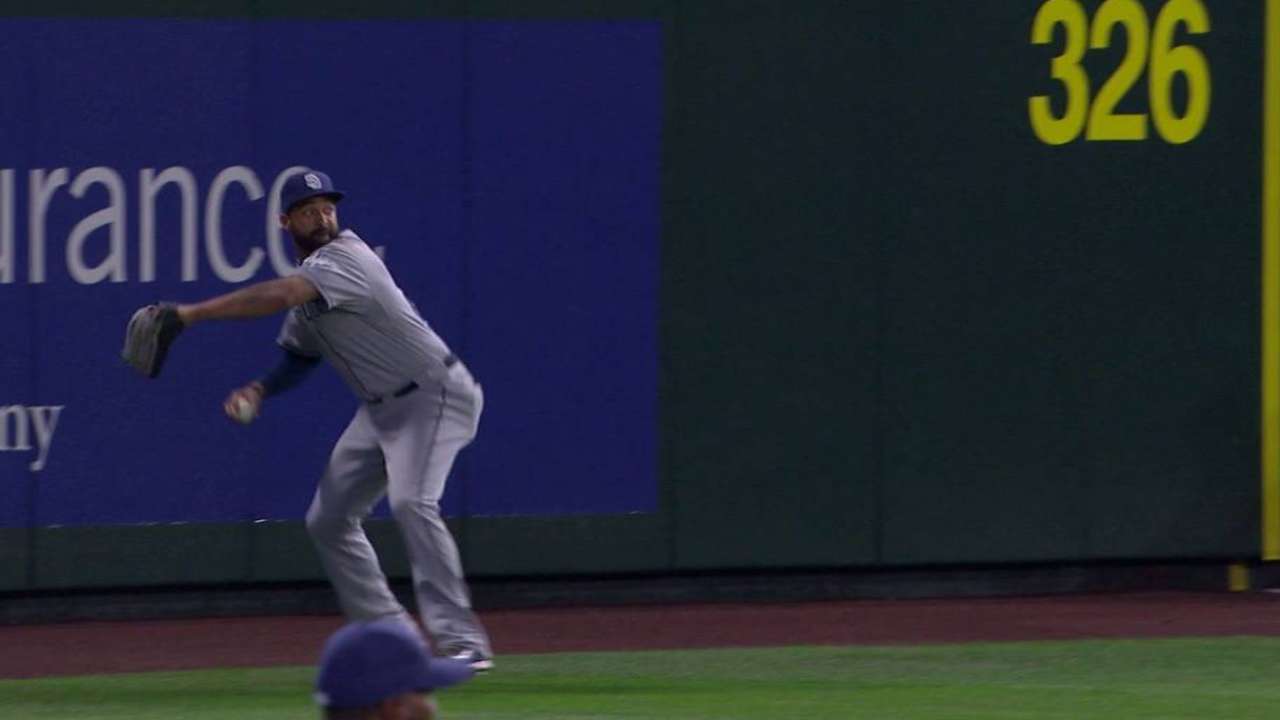 Solarte singles in a pair with the bases loaded in the seventh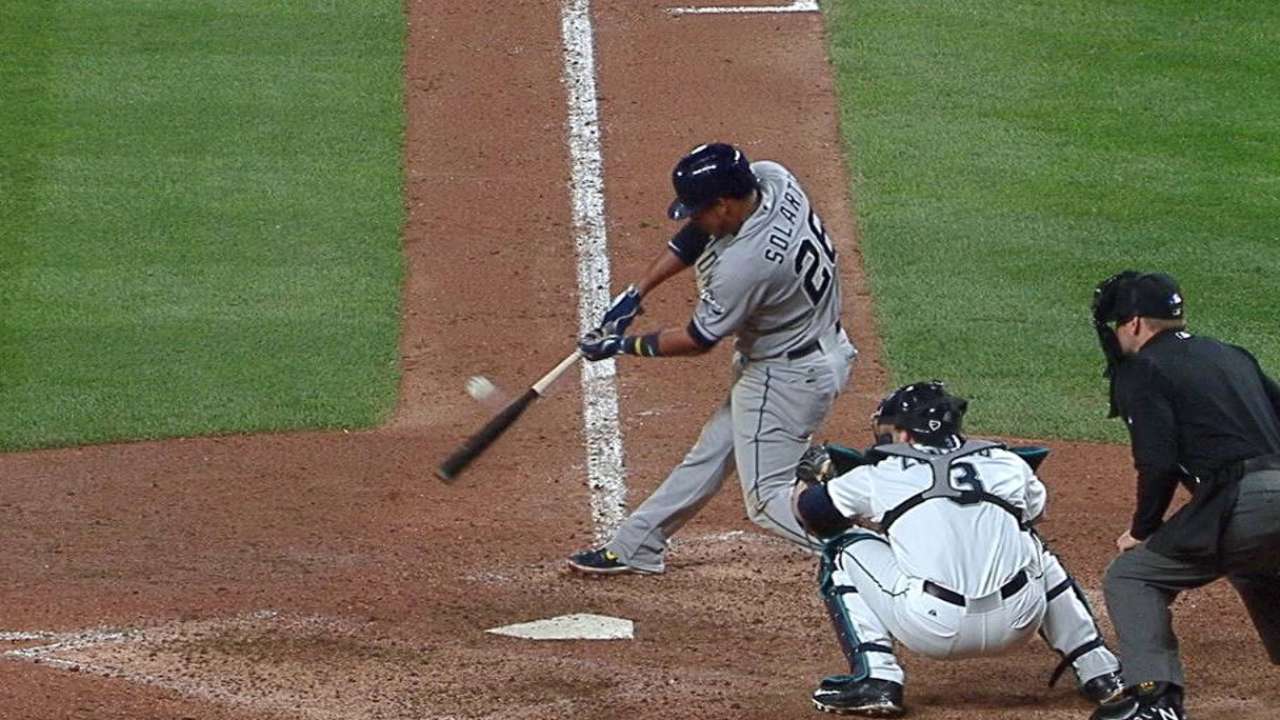 Norris' RBI double scores Almonte in the ninth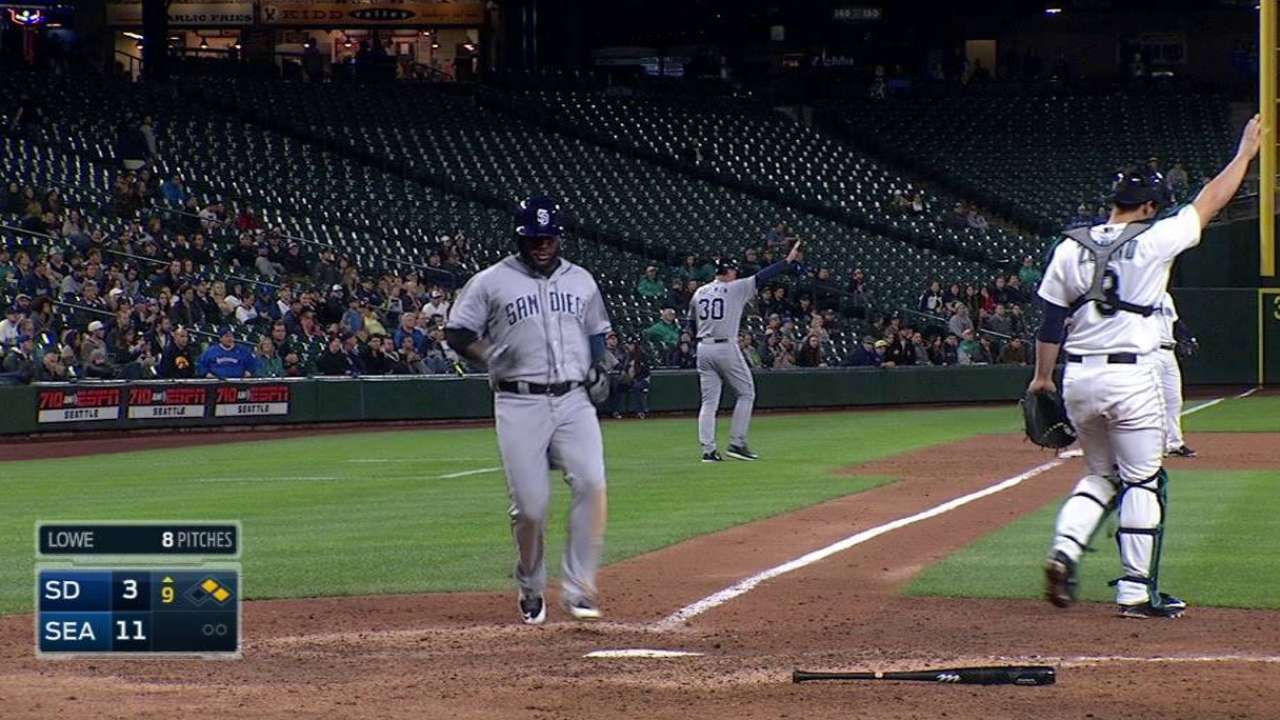 Wil plays it safe and takes the bench: Myers scratched with sore left wrist
D-No can hit and run instead: Norris not concerned by drop in walk rate
Responding to the voice of the fan: Inbox: Where does Upton fit when ready?
Buddy's Bullets: Before he knew of Myers' injury, Black discussed the DH in Seattle
Game Note Highlights: Game Notes @ SEA (05.12) Short Series in Order for Padres after Off-Day
Looking forward:
Friar Forecast: Padres preview for series finale in Seattle
Shields seeks split in short series: Wednesday's probable pitchers for Game 2 in Seattle