Inbox: Can Jimenez keep it going?
Beat reporter Brittany Ghiroli answers questions from Orioles fans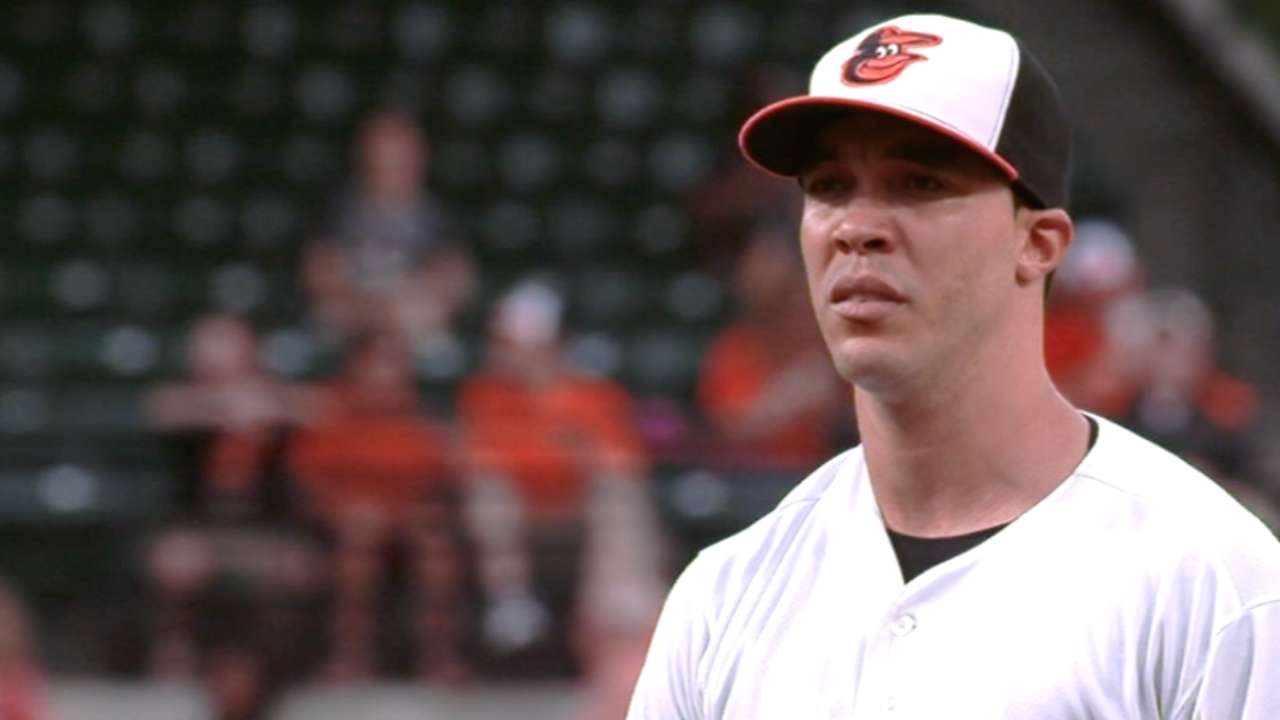 While the Orioles take their first of two off-days in five days, let's take a look at some of your most popular questions about the team. As a reminder, you can e-mail questions or Tweet them to me on Twitter at @britt_ghiroli for a chance to see your question answered live on MLB Network's "MLB Now" program.
To what do you attribute this major turnaround of Ubaldo Jimenez? And how do the Orioles keep it going?
-- Matt L., Columbia, Md.
It's a few things. First, Jimenez's simplifying of his delivery -- and eliminating that move overhead -- has helped him avoid long periods where he's mechanically out of whack. Also, I think Jimenez, who was removed from the rotation down the stretch last year, needed a solid spring mentally. He got a little better every outing and carried over that confidence into the season. Ramon Martinez -- who was hired by the Orioles as a special assignment pitching instructor -- has also been a huge help to several pitchers, including Jimenez.
As for how they keep it going, that's been the real trick most of Jimenez's career. He's always been a streaky pitcher, and if the O's can figure out a way to keep him on this roll, they'll obviously reap the benefits. I don't think anyone has an exact answer; they're just hoping to shorten the lows as much as possible.
What will Matt Wieters' role be when he returns? Does he split time at designated hitter and catcher ?
-- Dustin B., via Twitter
It's safe to say Wieters won't be behind the plate every game, and it's not out of the question to think the team could ease him in for quite a while. He has yet to catch back-to-back games in extended spring camp, but as manager Buck Showalter said earlier this week, having Wieters some of the time is better than not at all.
With that being said, I think a mix of DH and catcher is probably going to be the plan. Wieters has been much quicker to come around in terms of hitting after having Tommy John surgery last June, and provided his elbow is not holding him back, I'd think that's what the Orioles would prefer to do. Caleb Joseph has done a nice job filling in behind the plate, and there's no reason to not work him in and try to keep Wieters operating at the highest level possible.
How is Kevin Gausman doing and when will he be a part of the Orioles' rotation?
-- Sam R., Arlington, Va.
The O's got some great news on Tuesday when Gausman's MRI came back clean, so there's nothing to suggest he will be sidelined much longer than the minimum 15 days required on the disabled list. The plan is for him to start throwing this weekend and work his way back to start at Triple-A Norfolk.
Gausman needs to be stretched back out before he can be an option for the big league club, and he also needs to prove he can put together some consistently good starts for Norfolk. This could end up being a really good move, as it gives Gausman a little time to hit the "reset" button and provides a very intriguing option in the Minors. It's safe to say we haven't seen the last of Gausman this season.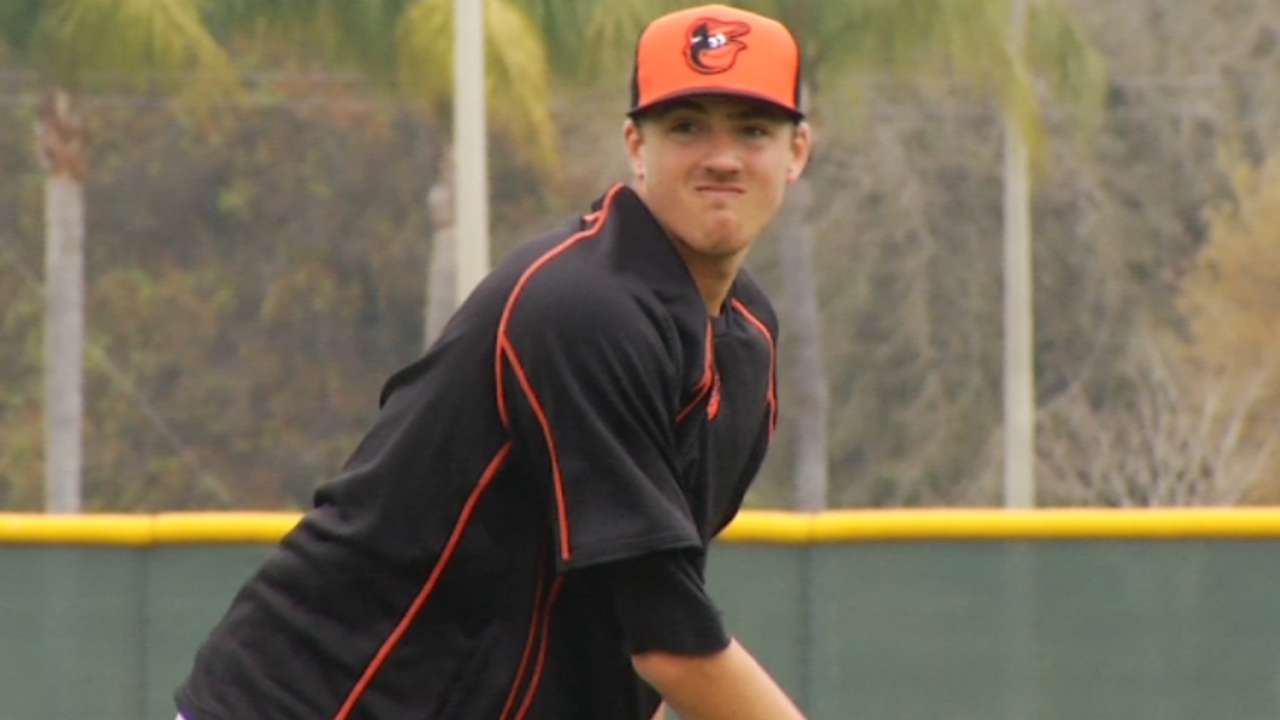 Will Dylan Bundy be brought up to the Orioles at some point this season?
-- Gary P., via Twitter
I think so. Bundy -- who is at Double-A Bowie -- hasn't allowed a run in his past three outings, including three scoreless innings earlier this week, and there's been some positive buzz in the organization regarding the right-hander's outings. He's got favorable velocity and looks to be gaining confidence. Plus, Bundy will be out of options next spring, so the Orioles are going to want to see what they have in their No. 1 prospect, preferably before the season ends.
Brittany Ghiroli is a reporter for MLB.com. Read her blog, Britt's Bird Watch, follow her on Facebook and Twitter @britt_ghiroli, and listen to her podcast. This story was not subject to the approval of Major League Baseball or its clubs.