HR doesn't rattle Bolsinger; another start likely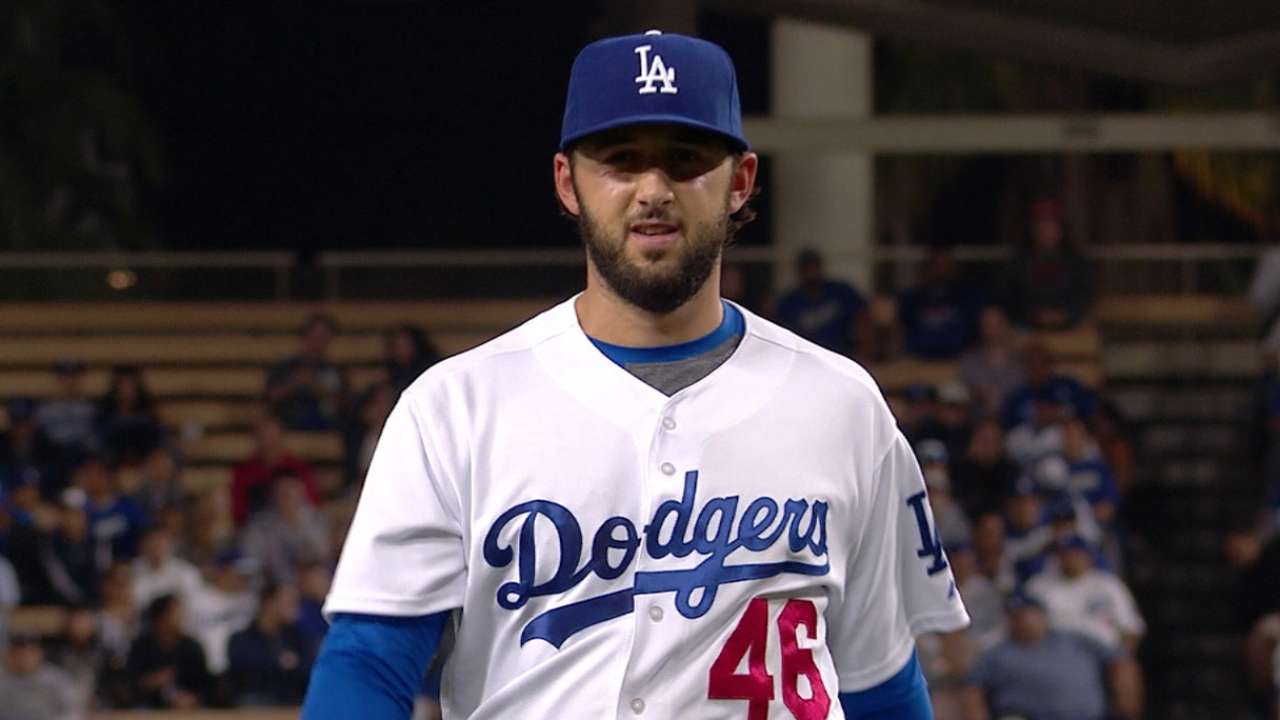 LOS ANGELES -- Mike Bolsinger joined two lists Tuesday night.
He joined Alan Foster, Andy Messersmith, Frank Castillo and Jamie Arnold as pitchers that have allowed home runs hit out of Dodger Stadium. He also joined the list of Clayton Kershaw, Zack Greinke, Brett Anderson and Carlos Frias as a return member of the Dodgers' starting rotation.
Both achievements brought a smile to Bolsinger's face.
Yes, he actually smiled after allowing Giancarlo Stanton's monster shot that bounced off the back of the left-field pavilion canopy in the first inning.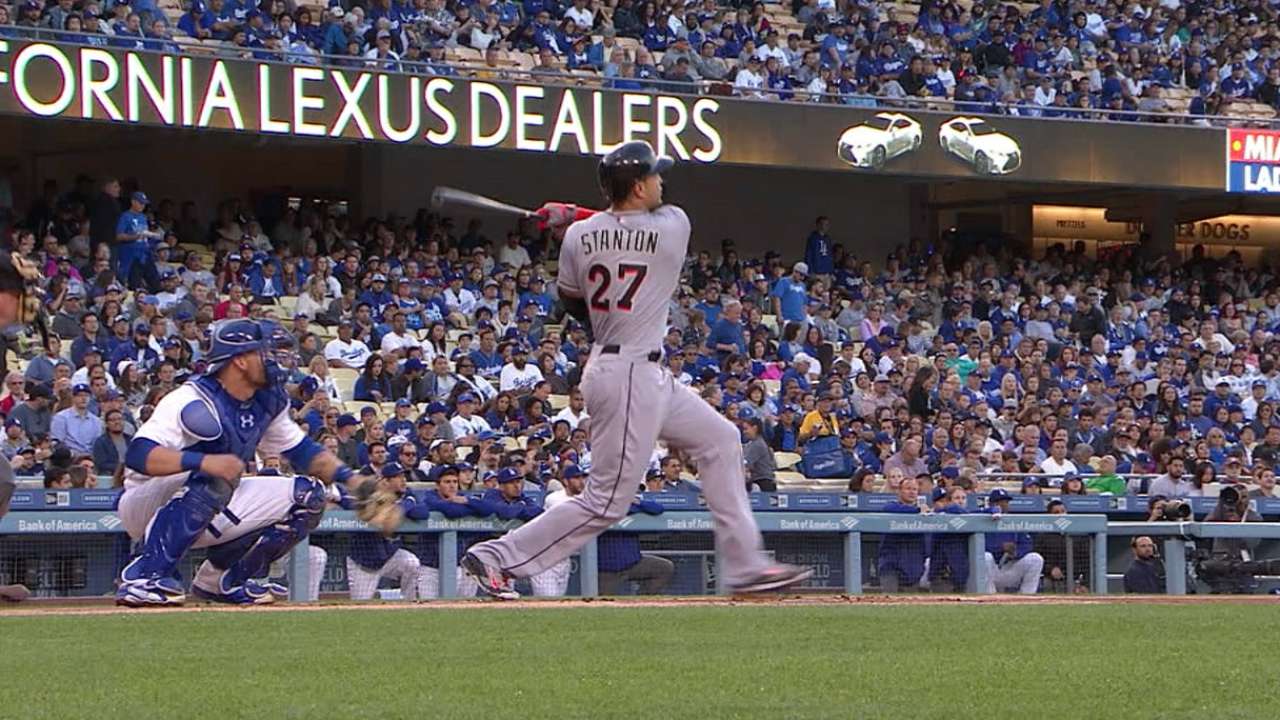 "I looked back and thought, 'That's awesome,' and then got on with the game," said Bolsinger, who was called up before Tuesday night's 11-1 win -- his second Dodgers start of the year and his first win with the club.
Bolsinger said the single Stanton hit in the sixth inning might have been hit harder than the homer, if that's possible.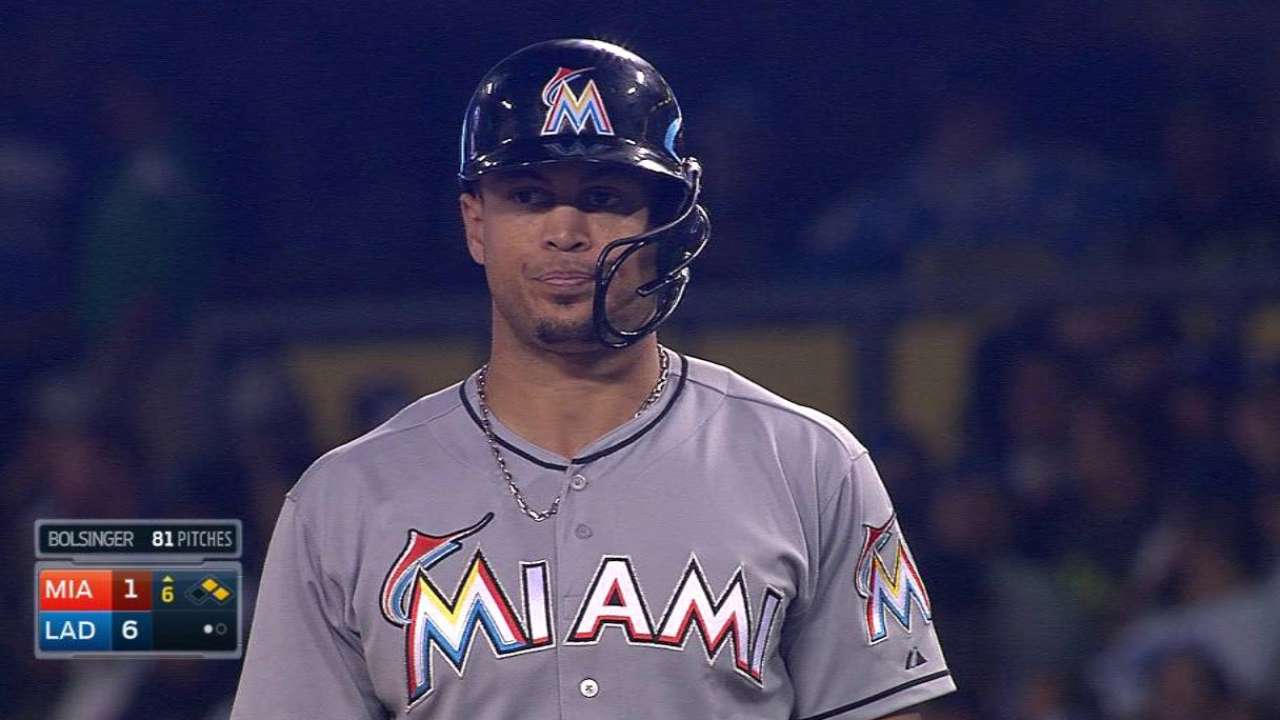 "The ball the umpire gave me back had like a dent in it," he said.
Bolsinger will make the highlights for serving up Stanton's homer, but the 5 2/3 innings he delivered were what made manager Don Mattingly say, "I would think so," when asked if Bolsinger will stick around for a Sunday start.
"He kept us in the game, gave us a chance to win, and that's no different than what we ask from Clayton and Zack, what he did tonight," said Mattingly.
In his only other start, Bolsinger threw almost an identical game (one run, five hits, 5 2/3 innings) in a no-decision in San Francisco, then got shuttled back to Triple-A in the daily roster churn.
"You never know," Bolsinger said about his next assignment. "But I think I put myself in a good position."
He said he didn't have fastball command, which is essential for a fastball that never touched 90 mph, but he made it through with curves and sliders, commending catchers Yasmani Grandal (who started) and A.J. Ellis (who didn't) for their communication and preparation.
Dodgers fans gave Bolsinger a standing ovation when he was relieved in the sixth inning.
"It was awesome," he said.
Ken Gurnick is a reporter for MLB.com. This story was not subject to the approval of Major League Baseball or its clubs.