A's defense won't be outdone by offense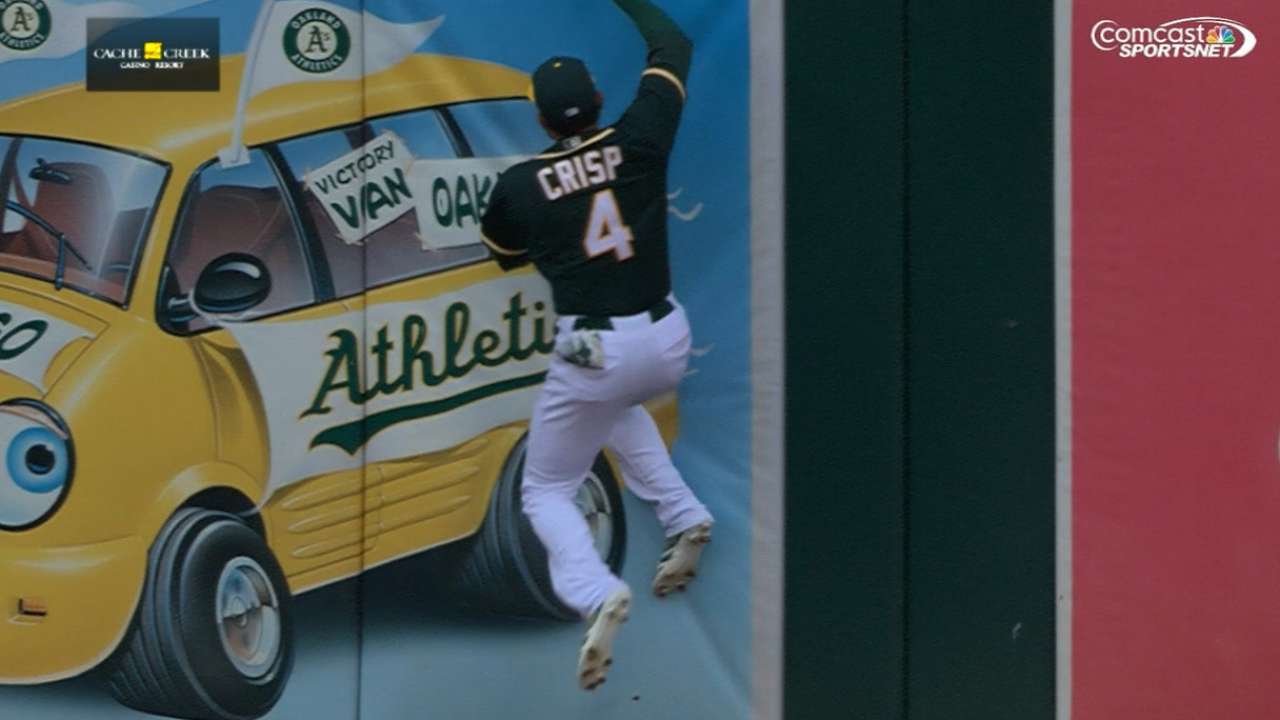 OAKLAND -- A's manager Bob Melvin's scorecard was littered with just as many defensive stars as runs scored on Tuesday evening after a 9-2 rout of the Red Sox.
"I had seven marks on my card, as far as defensive plays today," said Melvin. "I like that. Usually a good recipe, when your starter goes deep in the game and you're making good defensive plays."
Left-hander Drew Pomeranz faced just three over the minimum in seven solid innings, in part because of a stellar defensive showing from a club that's too often been haunted by fielding miscues this season.
Hours before the A's snapped their six-game losing streak, they were taking in extra defensive drills. Then game time came, and the highlight reel began rolling immediately.
Left fielder Coco Crisp threw out Dustin Pedroia trying to stretch a single into a double in the opening frame, marking his first outfield assist since April 29, 2013.
"He usually says he has one of those in him a year," said Pomeranz, smiling.
"Yeah, that was a good throw," said Crisp, who also made an excellent catch in the second, fighting the wind and robbing Mike Napoli of extra bases. "We'll see what happens. Hopefully I can make some more plays like that. … It just kept coming, too. That's how we have to play, defensively sound, to win ballgames."
Catcher Stephen Vogt ended the third inning with a sliding catch near the Red Sox dugout, shortly after second baseman Eric Sogard had completed a nifty catch of his own. Sogard, who also drove in three runs, made an impressive play on Blake Swihart's run-scoring groundout in the sixth, too.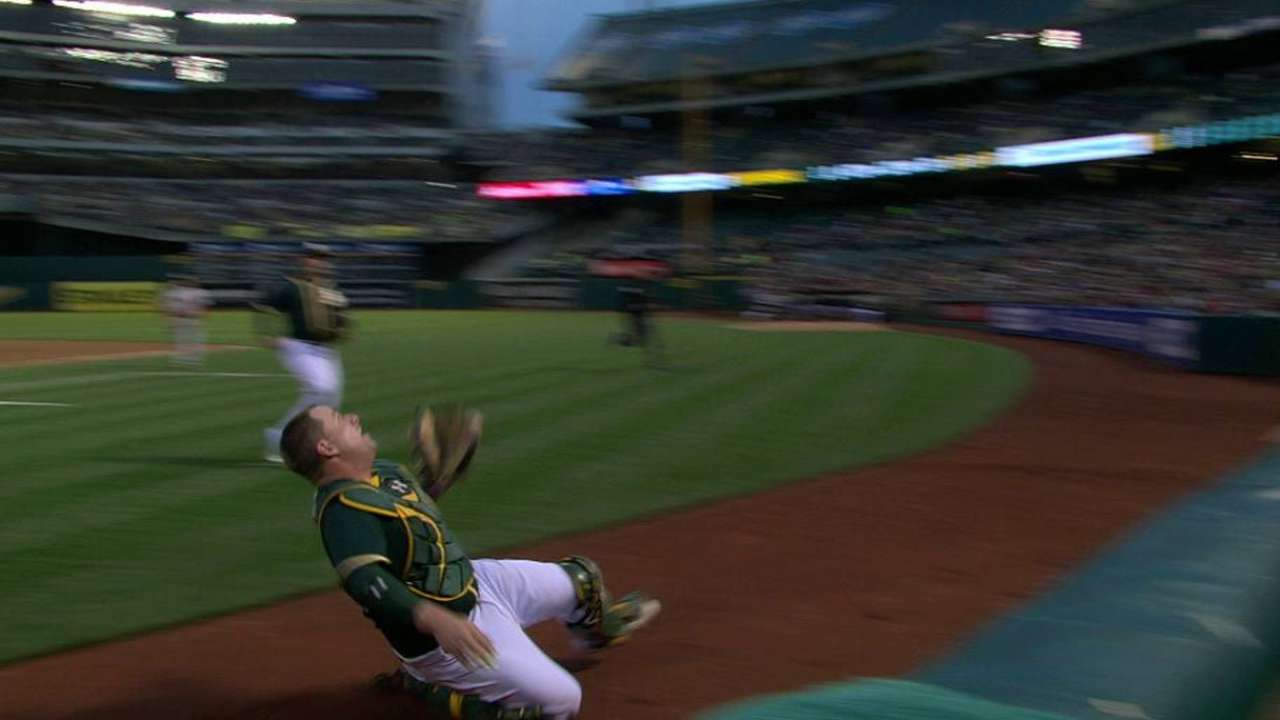 Not to be left out was a diving catch by Sam Fuld in center field. Even Pomeranz joined in, with a nice grab of a comebacker in the sixth.
"It was crazy," Pomeranz said. "The wind was blowing out there, swirling, guys were diving, catching everything all over the place. Pretty fun to be out there for that."
Jane Lee is a reporter for MLB.com. Follow her on Twitter @JaneMLB and listen to her podcast. This story was not subject to the approval of Major League Baseball or its clubs.