Royals flex their muscles with power display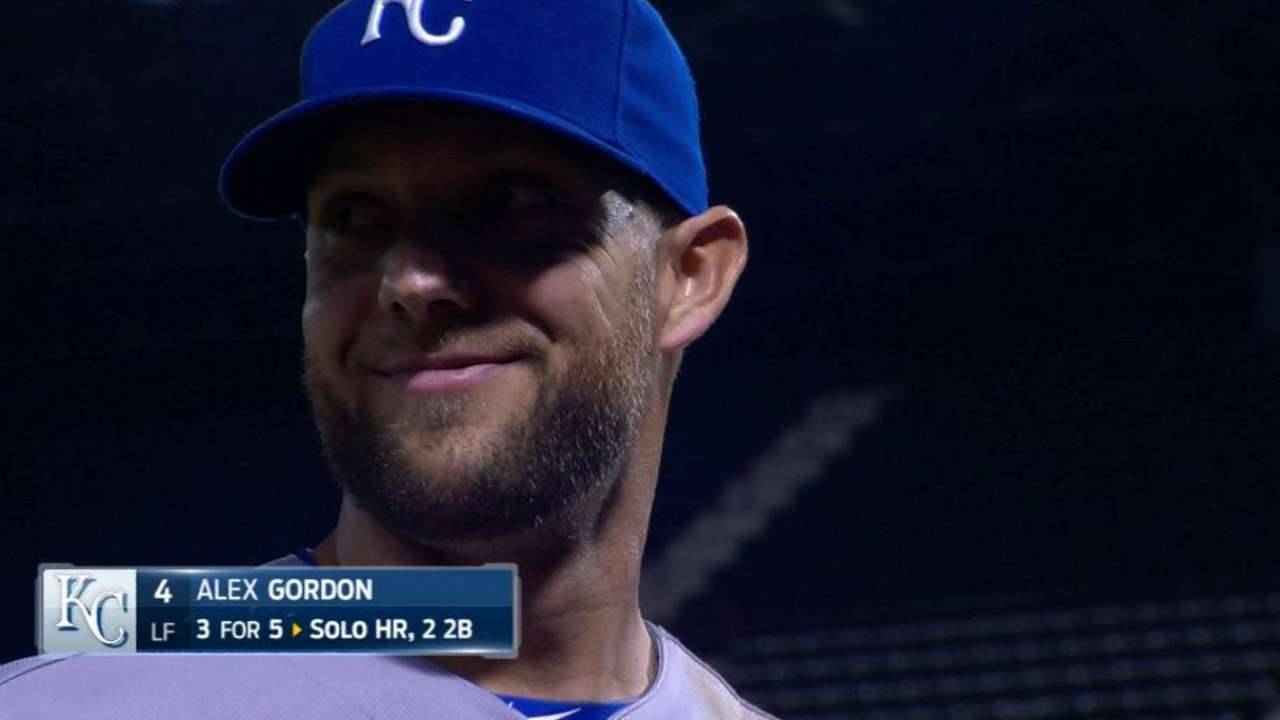 ARLINGTON -- The speedy Royals with the unflappable bullpen won a game on Tuesday night with the home run.
How dangerous does that make the defending American League champions?
Left fielder Alex Gordon belted the most important homer, a towering shot to lead off the 10th in a 7-6 win over the Rangers at Globe Life Park.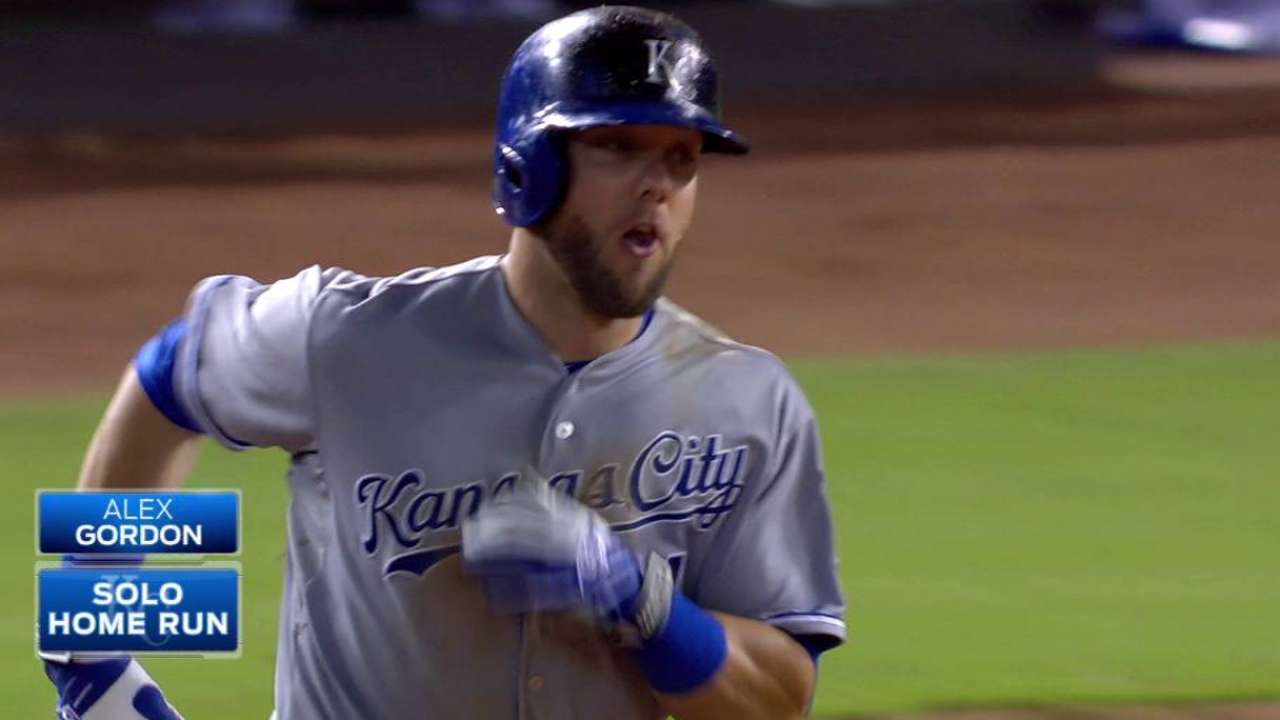 Gordon's homer was one of three on the night, one each from the Royals' three left-handed hitters in the lineup. Eric Hosmer tied the game at 1 in the second with his sixth of the season, while Mike Moustakas gave Kansas City a brief 5-4 lead in the seventh with his fourth.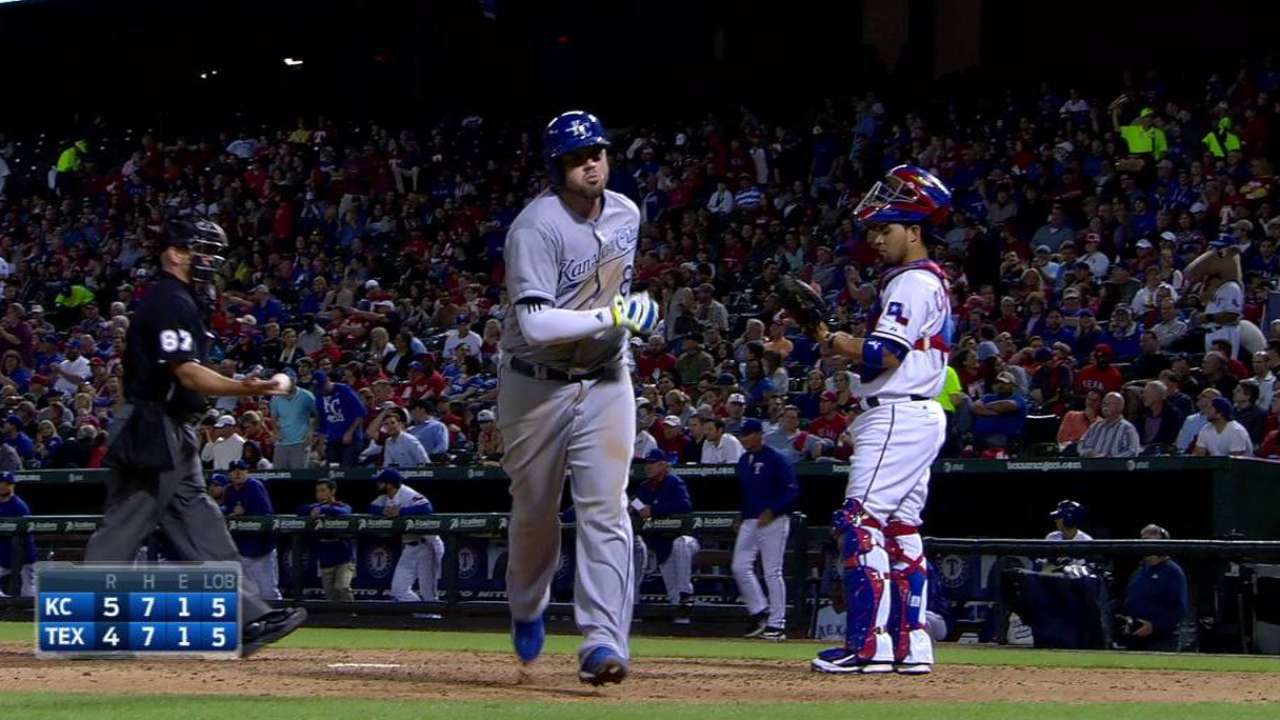 The Royals like winning this way.
"It's huge," manager Ned Yost said. "Now that it's finally showing itself, the power that we've got, it's big. Because you don't have to mass together two or three or four singles to score a run. Anytime you can hit homers, it's a nice little tool to have in your belt."
The Royals still entered Tuesday ranked 13th in the AL in home runs. And they lead the league in bullpen ERA. So that's still the strength of the team.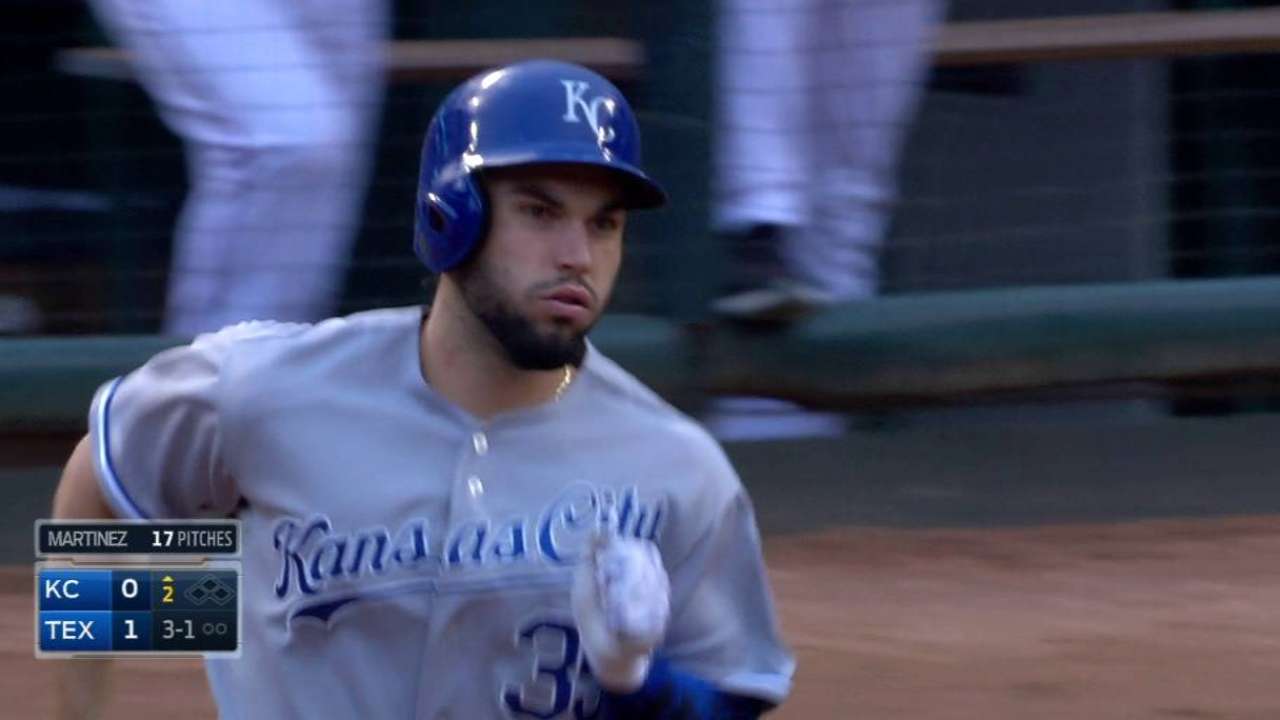 But closer Greg Holland blew his first save since July 24, 2014, allowing a run in the ninth to tie the game at 6. It ended his streak of 26 consecutive saves. Holland needed a lift from his offense.
Gordon delivered by crushing the first pitch from Rangers reliever Stolmy Pimentel, a fastball that soared inside the right-field foul pole. It was Gordon's fourth of the season.
Gordon, who studies pitchers religiously, knew Pimentel liked to throw fastballs. So he was ready. The only question, once he launched his shot, was whether it would stay fair.
"From my angle, it looked like it was going to stay fair," Gordon said. "I thought it was going to be farther than it was until I kind of had to start running hard. Then it was gone."
Gordon said it felt good to help out a bullpen, and Holland specifically, after it has carried the team the last few seasons.
"Good teams pick each other up, and they've been picking us up for a couple of years, so it was good to pick them up." Gordon said.
Todd Wills is a contributor to MLB.com. This story was not subject to the approval of Major League Baseball or its clubs.