MLB's longest HRs of '15, tracked by Statcast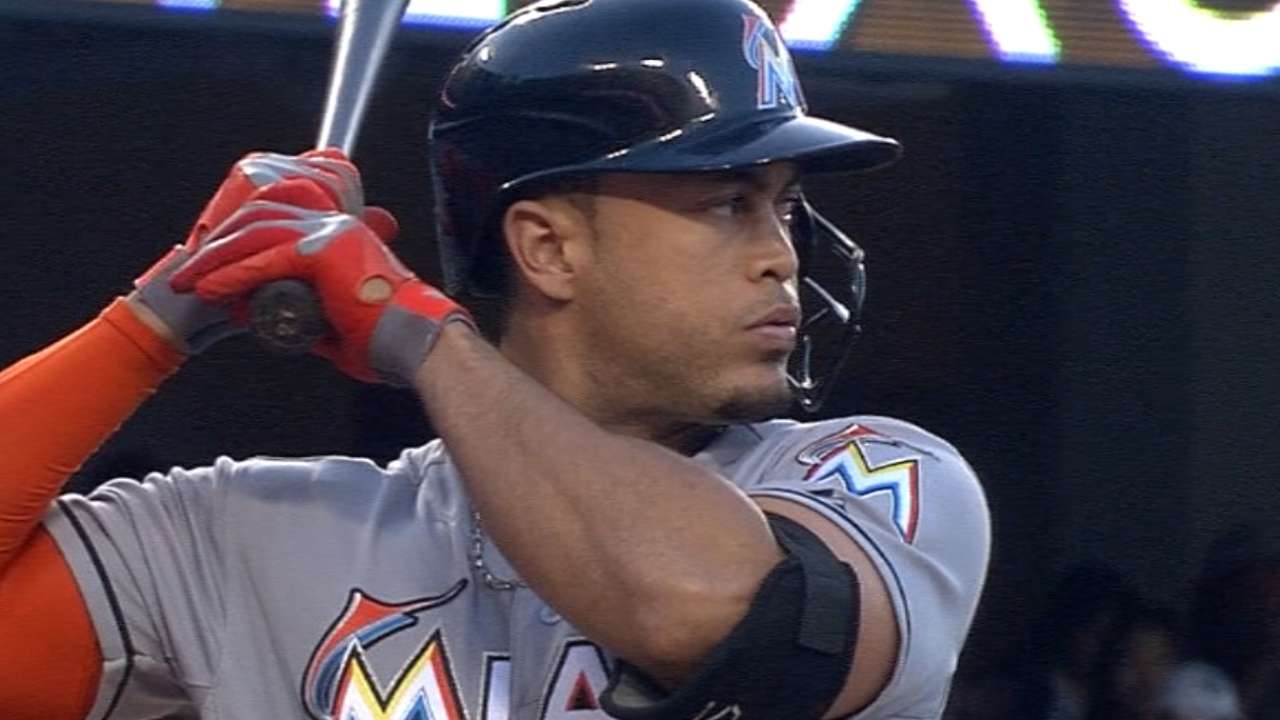 Marlins slugger Giancarlo Stanton launched a ball all the way out of Dodger Stadium on Tuesday night, clearing the pavilion in left field with a solo home run.
It's hard to imagine anyone hitting a ball much better than that Stanton blast. But thanks to Statcast™, we can actually see how Stanton's shot measures up against the longest, tape-measure homers in the Majors this year.
Here's a quick breakdown of the longest home runs Statcast™ has measured this season, taking into consideration how far they went and how hard they were hit. Where does Stanton fit in?
No. 1: Nelson Cruz, 483 feet
Cruz's upper-deck bomb will be tough to top this season. The Mariners slugger's 10th homer of the season came off lefty Wandy Rodriguez and landed in the "club level" in left field on April 29 at Globe Life Park against the Rangers, his former team.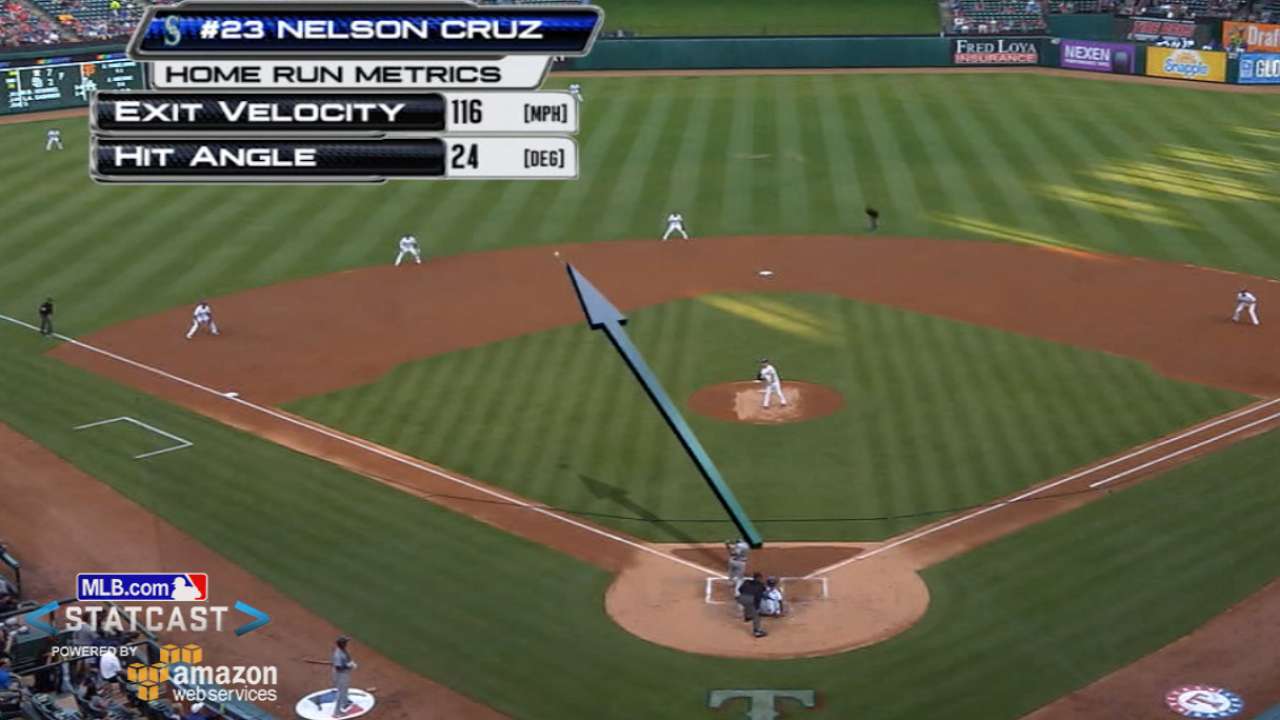 The solo shot was also the hardest-hit ball on this list, coming off his bat at 116 mph, according to Statcast™.
No. 2: Josh Donaldson, 481 feet
Donaldson's two-run shot off Orioles right-hander Chris Tillman bounced off the facade above the second deck and back on to the field at Rogers Centre on April 23. The Blue Jays' third baseman ripped an 85-mph pitch off his bat with an exit velocity of 113 mph.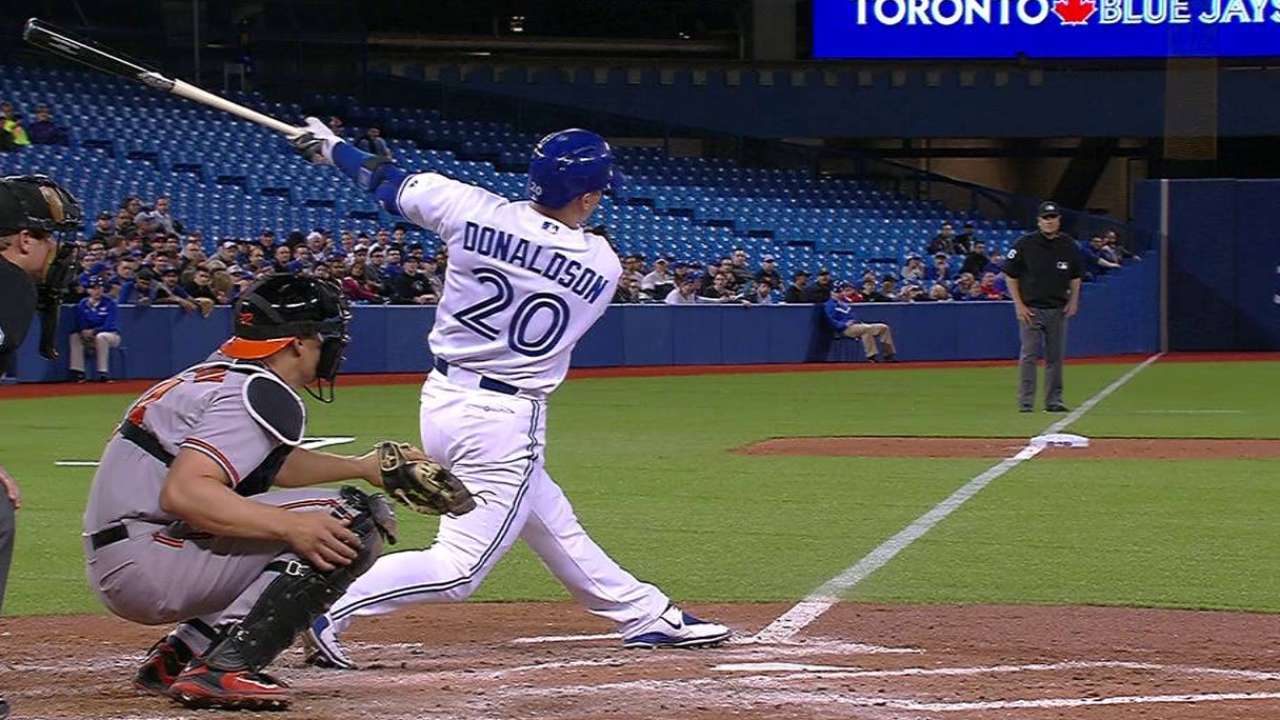 No. 3: Giancarlo Stanton, 475 feet
Stanton's homer Tuesday night might be the most aesthetically pleasing homer on this list, considering he literally knocked it out of the park. Stanton became the fourth player to ever leave the building, joining Willie Stargell (twice), Mike Piazza and Mark McGwire.
The ball came off his bat at 114 mph, and the pitch was an 85-mph cutter from Dodgers righty Mike Bolsinger.
No. 4: Alex Rodriguez, 471 feet
Rodriguez has consistently made hard contact in his return to the Yankees' lineup, ranking among the Major League leaders in average exit velocity this season. But his April 17 solo homer at Tropicana Field stands above the rest.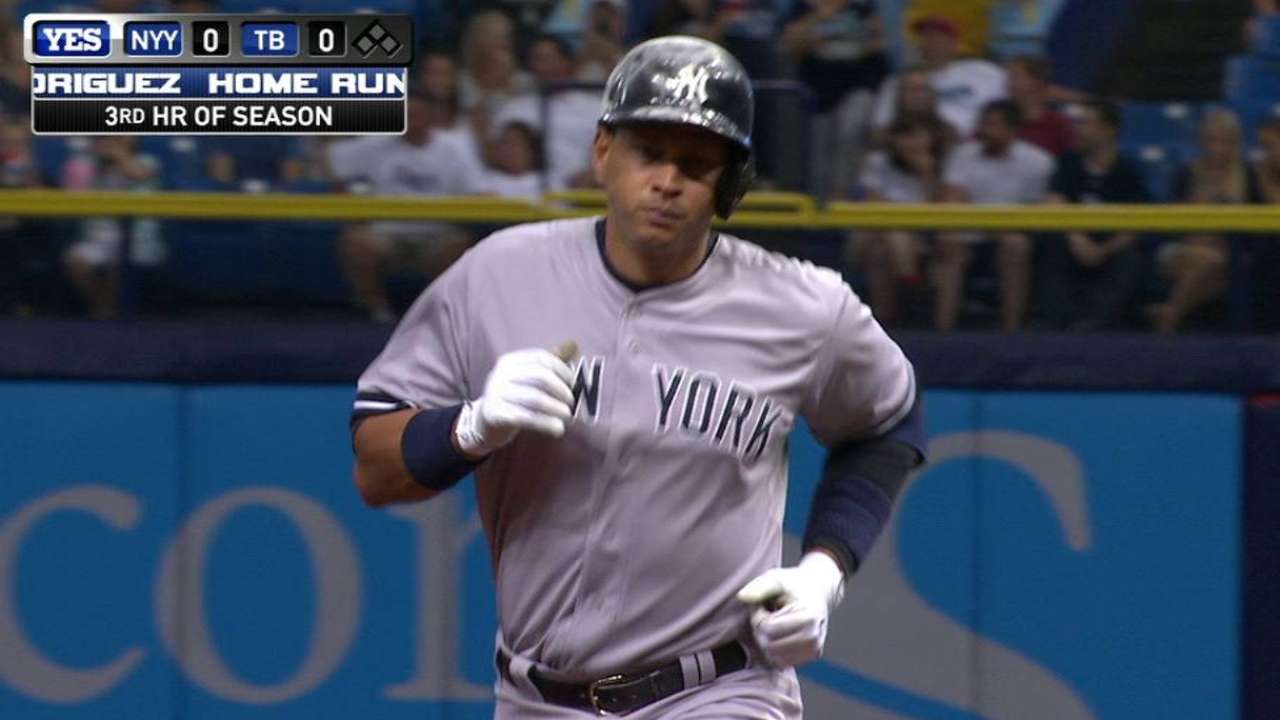 A-Rod turned on a 92-mph pitch from Rays right-hander Nathan Karns and launched it at 107 mph all the way to the deck in left-center field.
No. 5: Alex Gordon, 468 feet
Fox Sports Kansas City's broadcast team posed the important question almost immediately after the ball left Gordon's bat on April 28: "How far will it go?"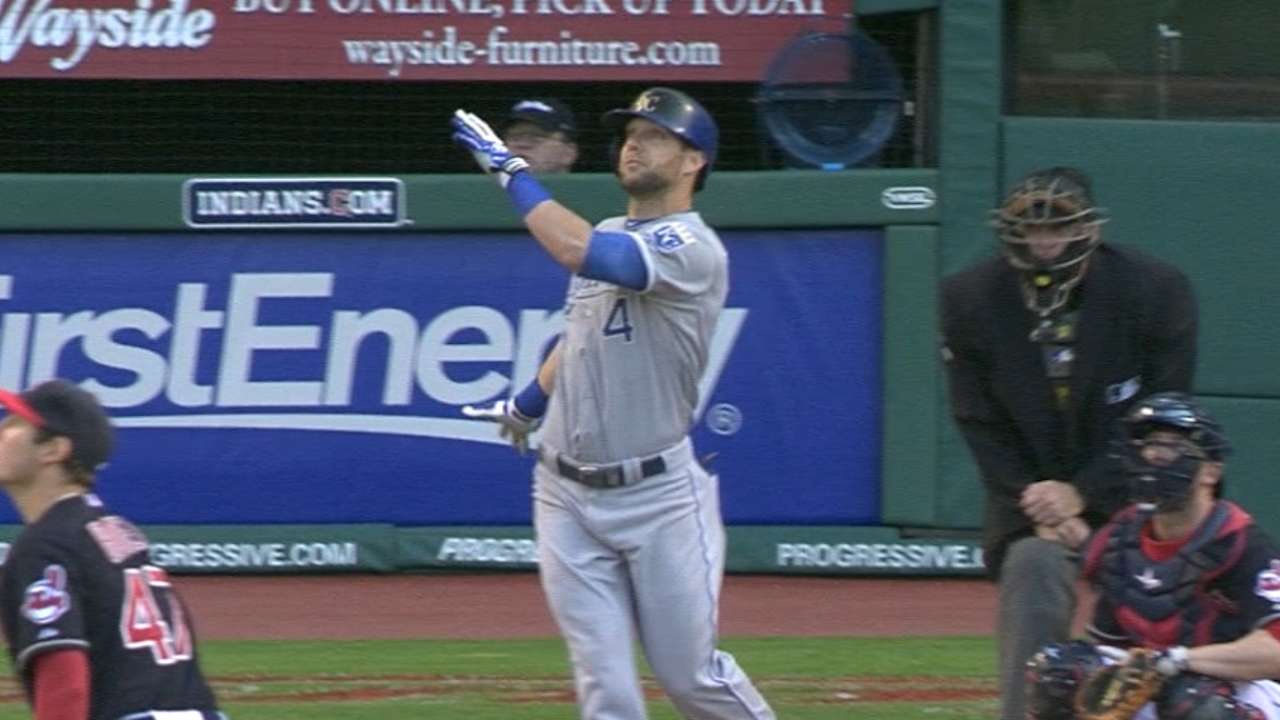 Indians righty Trevor Bauer left an 89-mph pitch over the middle of the plate, and Gordon ripped it 468 feet with an exit velocity of 109 mph, clearing the right-field bleacher seats at Progressive Field before it bounced even farther.
Adam Berry is a reporter for MLB.com. Follow him on Twitter at @adamdberry. This story was not subject to the approval of Major League Baseball or its clubs.