Nesbitt rises to occasion for first victory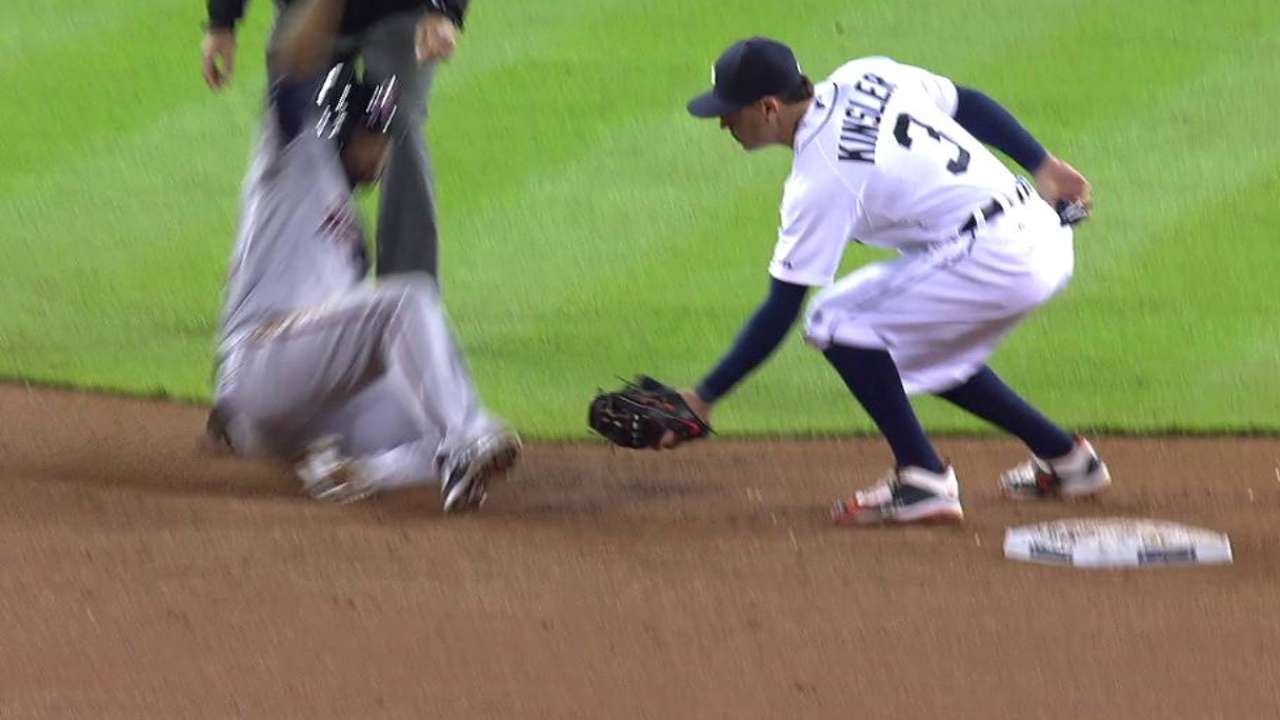 DETROIT -- Angel Nesbitt's game-winning delivery Tuesday night was the right pitch in the wrong spot. The way Sunday's loss went against him, he was probably due.
After Nesbitt's strikeout-throwout double play kept the Tigers and Twins tied in the 10th inning, setting up Ian Kinsler's walk-off single and a 2-1 Detroit victory, Nesbitt was due for a celebration. It was his first Major League win.
"I came in here, and Justin Verlander, and David Price, Anibal Sanchez -- they take beer, and pour it all over me," Nesbitt said. "But I feel great. It's beautiful."
He stunk a little, even after cleaning up. But it was a good stink.
Nesbitt took the loss on Sunday to the Royals with a 10th-inning rally that didn't include a base hit, starting with a pitch that hit Alex Gordon's jersey more than it hit Gordon. A wild pitch, a groundout and a sacrifice fly saddled Nesbitt with his first big league defeat.
When an Aaron Hicks dribbler turned into a leadoff single in Tuesday's 10th inning, Nesbitt seemed set up all over again. Two pitches turned his fortunes.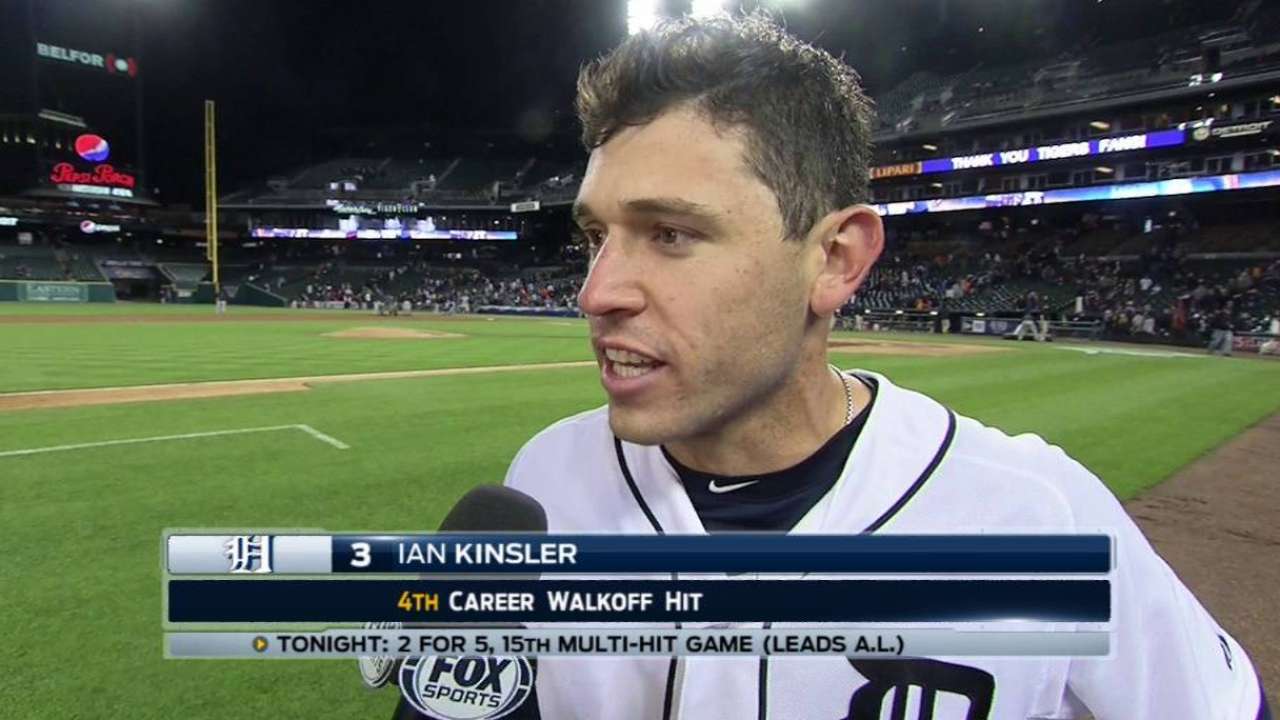 First came Danny Santana's attempt to bunt Hicks over to second base. Nesbitt threw two fastballs to make it difficult on him -- one inside that Santana took, then another one up in the zone that Santana pushed his bat to bunt. The result was a popup high enough that Nesbitt camped out underneath for an easy out.
Next was Brian Dozier, whom Nesbitt had retired on a lineout to shortstop in a tie game a couple of weeks ago in Minnesota. When Nesbitt put Dozier in an 0-2 hole this time, he was looking for the strikeout.
Nesbitt went back to the cutter, the pitch that had Dozier behind in the count, but he couldn't get the call on the outside corner -- not on 0-2, nor on 1-2. He challenged Dozier with one fastball that was fouled off, then a 95-mph offering in the dirt that wasn't chased.
With a full count and Torii Hunter on deck, Nesbitt suspected Hicks could be on the move. But he couldn't risk losing the hitter.
"I didn't think about the runner," Nesbitt said. "I wanted to put the guy out. Before that pitch, I threw a couple pitches for a strike and they [were called] balls. That happens, but I just tried to throw the ball and get the guy out."
He went back to the cutter, but it didn't really cut as Hicks took off.
"It was actually a cutter that backed up and was up in the zone," catcher James McCann said.
If Hicks wasn't going and Dozier wasn't swinging, it would've been ball four, putting two on for Hunter. It didn't work that way.
"I think their plan was like a run-and-hit, expecting him to make contact," McCann said. "Thankfully, he swung through it and gave us a chance."
In effect, it ended up like a pitchout for McCann, who threw out Hicks easily at second to end the inning. Once Kinsler singled home Anthony Gose, Nesbitt not only had a win, but another point in his case to pitch in more late-game situations.
"I think he's shown us that he's capable of handling tighter baseball situations, for a young pitcher," manager Brad Ausmus said. "He was excellent tonight."
Jason Beck is a reporter for MLB.com. Read Beck's Blog and follow him on Twitter @beckjason. This story was not subject to the approval of Major League Baseball or its clubs.