Scoring chances go unfulfilled for Twins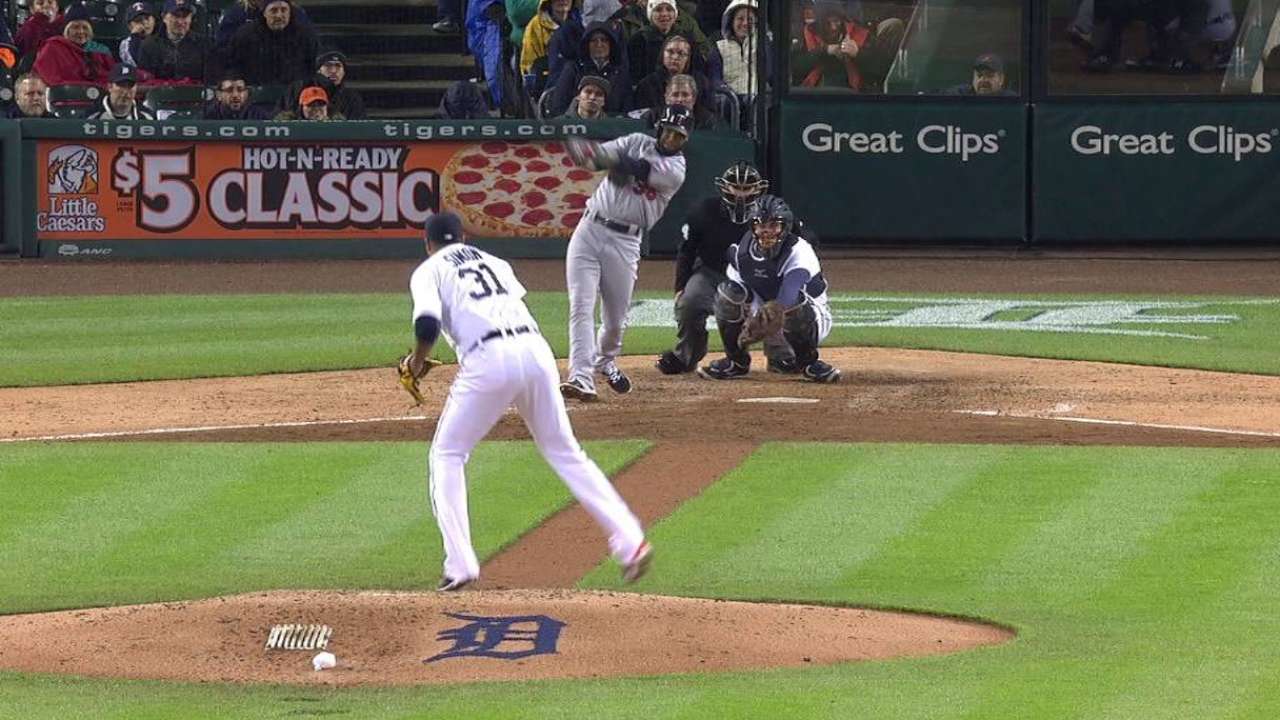 DETROIT -- Right-hander Kyle Gibson continued his impressive run of success, but it was the offense that faltered for the Twins on Tuesday night at Comerica Park.
Gibson entered on a 17-inning scoreless streak, and gave up just one run over seven innings on a solo shot from J.D. Martinez in the fourth to snap his scoreless streak at 20 frames. It turned out to be a big run, as the Twins went 0-for-8 with runners in scoring position, ultimately giving the Tigers the chance to win it, 2-1, on a bloop RBI single from Ian Kinsler off Ryan Pressly in the 10th inning.
The Twins entered the game hitting .308 with runners in scoring position, but couldn't come through outside of a sacrifice fly from Torii Hunter in the eighth inning.
"It's disappointing when you feel like you have opportunities and you don't have as good of at-bats as we've been having with runners in scoring position of late," Twins manager Paul Molitor said. "We left some opportunities out there."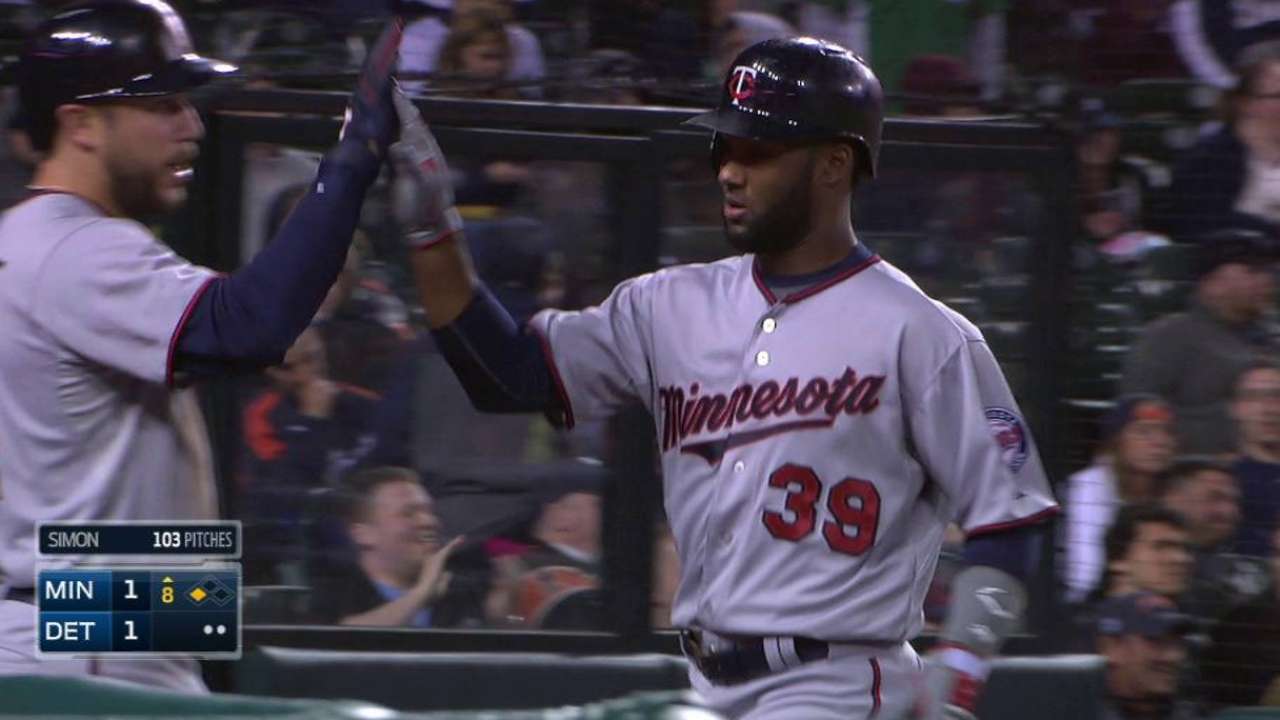 It started early, as the Twins had two runners in scoring position with nobody out in the second against right-hander Alfredo Simon, but Simon struck out Kennys Vargas, Eduardo Escobar and Aaron Hicks to get out of the jam.
"He just went to work on Vargas and Escobar," Molitor said. "He used his fastball and threw that two-seamer in that locked up Vargas. And then Escobar got to a full count, but he got him to chase that split-finger pitch. He made good pitches when he needed to go for strikeouts."
The Twins had another chance in the fifth when Vargas led off with a double, but he was stranded at third base after Escobar grounded out, Hicks flied out to shallow left and Danny Santana grounded out.
"Hicks tried to stay in the middle of the field but just got jammed there and didn't hit it far enough," Molitor said.
It spoiled a strong outing from Gibson, who has a 0.96 ERA over his last four starts to improve his season ERA to 2.70. Gibson was hurt by a first-pitch fastball to Martinez in the fourth that Martinez was able to hit out to right field. Gibson has allowed just three homers all year, but two have been to Martinez.
"I guess that's the most frustrating thing of the night, to get beat on the long ball," Gibson said. "I normally am a guy who can keep it in the park."
The one-run loss was a frustrating one, as it dropped the Twins to 1-6 against the Tigers and 17-9 against everybody else. But third baseman Trevor Plouffe said Simon deserved credit for keeping Minnesota's hitters in check for 7 2/3 innings.
"When you hold the Tigers down like he did tonight, you want to win that game," Plouffe said. "But it's just one of those things. We didn't line up our hitting, and you have to give the other guy credit sometimes."
Rhett Bollinger is a reporter for MLB.com. Read his blog, Bollinger Beat, follow him on Twitter @RhettBollinger and listen to his podcast. This story was not subject to the approval of Major League Baseball or its clubs.