Reynolds finding success hitting to all fields
DH posted three hits, two RBIs in win over Tribe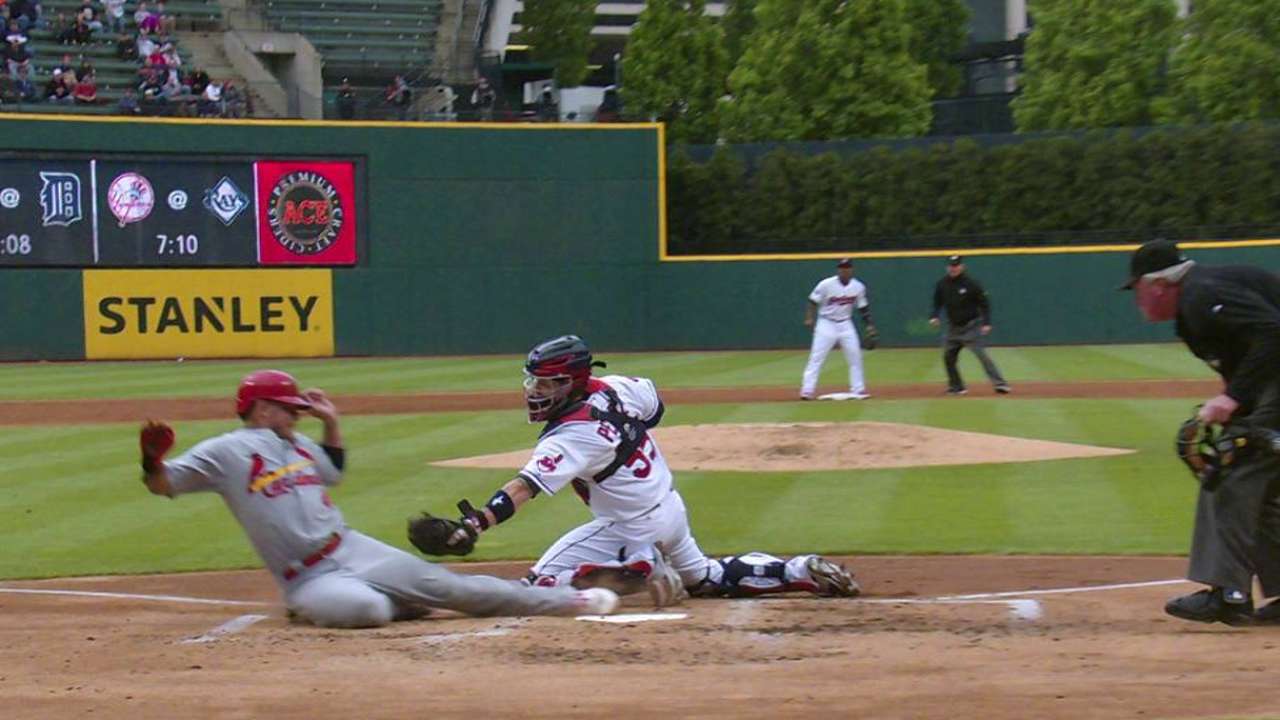 CLEVELAND -- Mark Reynolds has built a career off the long ball. In Tuesday's 8-3 win in Cleveland, he built a game off the small ball.
Reynolds singled three times, drove in two runs and scored one. His first-inning bloop single to the opposite field drove in two and gave the Cardinals an early lead. The DH hit an opposite-field single to lead off the fifth inning, and he later tallied when Matt Holliday drove him in.
"Those first two RBIs were big to get us going," Cardinals manager Mike Matheny said of Reynolds. "Just taking what they're giving him. I'm really impressed with a guy who's always been just swinging, for three to shorten up."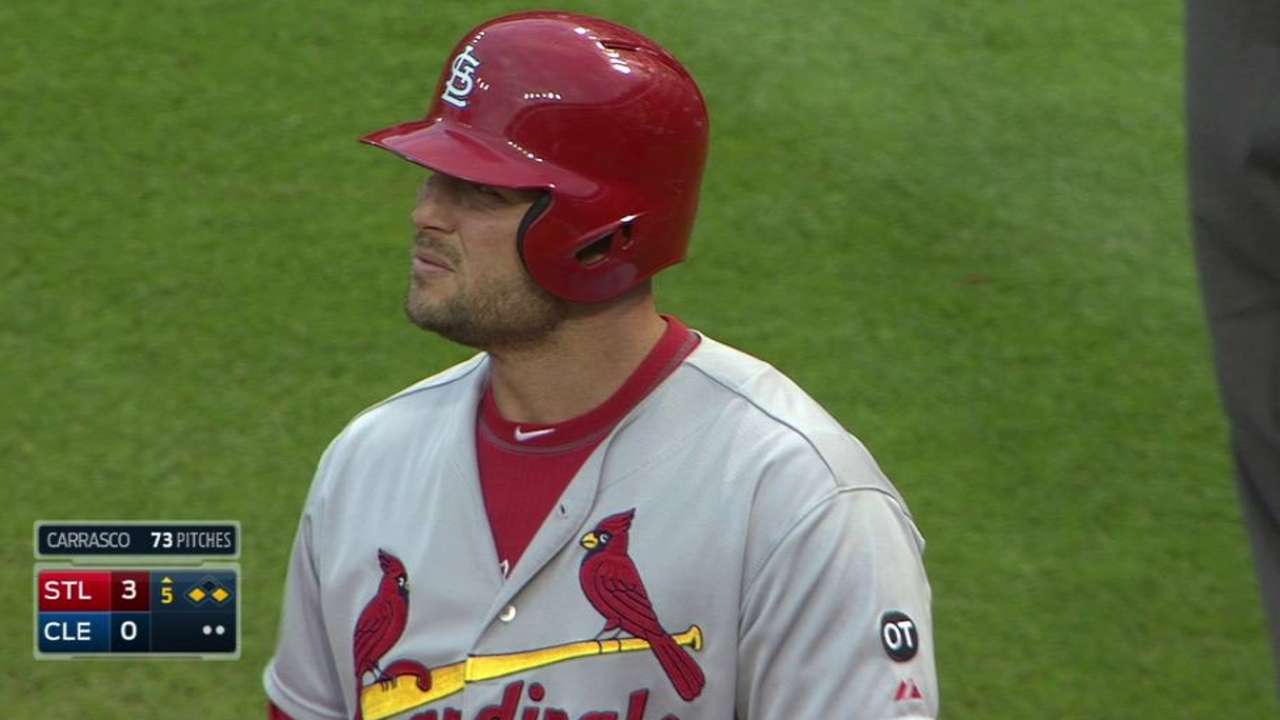 A trademark Reynolds whiff came in the eighth inning. Reynolds has always struck out in about a third of his at-bats, and this year is no different.
But in another way, this year is different. Throughout Reynolds' career, he's pulled the ball about 48 percent of the time. At the peak, in 2012, Reynolds was pulling the ball 54 percent of the time. This year, that number has dropped to just 39 percent -- exactly the league average. That drop is one of the larger drops in baseball this season.
Before, teams could shift on Reynolds. He had an exploitable approach. There's no guarantee this is a change that will last, but so far this year, he's using the middle of the field more. He's using the opposite field more. And a revamped, all-field approach was on display Tuesday night at Progressive Field.
"We saw it over in Pittsburgh as well, where he would just take what they were giving him and not be afraid to shoot one over the infield," Matheny said. "A little bit different approach."
August Fagerstrom is an associate reporter for MLB.com. This story was not subject to the approval of Major League Baseball or its clubs.