Whiten ready to manage RBI 13U national team
11-year MLB vet excited for chance to coach inner-city youth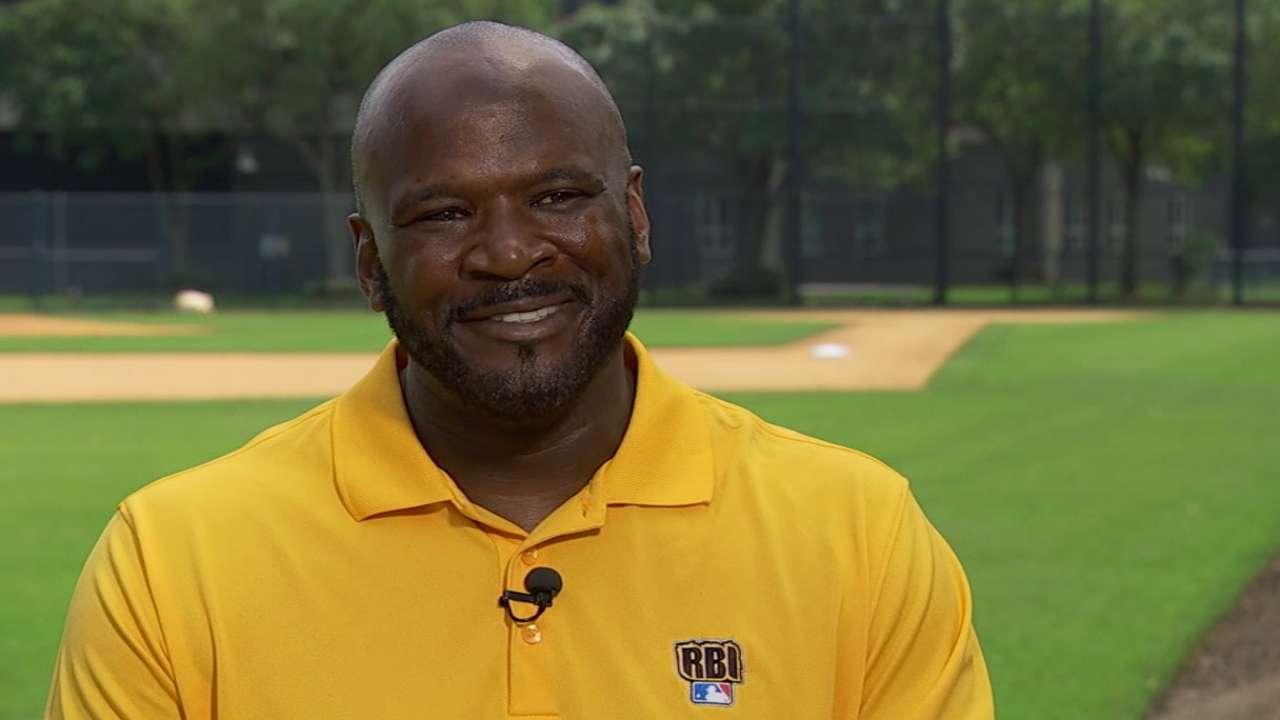 ORLANDO, Fla. -- The urban game is going to get a chance to travel around the country. A contingent of players from the RBI (Reviving Baseball in Inner Cities) program will begin a series of showcases this month to get an opportunity to play in the 13U USA Baseball National Team Identification Series in August, which could potentially land them a spot on Team USA. The newly formatted NTIS will be called the American Elite Baseball Championship, powered by MLB.com.
Former big leaguer Mark Whiten, who was named manager of the select team during the RBI Institute in March, will work with the Major League Scouting Bureau to pick the players after a series of regional showcase events this month. Once the team is selected, Whiten will lead his squad against 15 other teams from around the nation at the USA Baseball Training Complex in Cary, N.C.
"I hope it will be an exciting time," said Whiten, who famously hit four home runs with 12 RBIs for the Cardinals in a 1993 game against the Reds. "That age is a learning age, and I kind of like working with those younger kids and trying to teach them to play the right way. They're making the big jump to a Major League-sized field, which is huge, and being able to play in front of USA Baseball is great."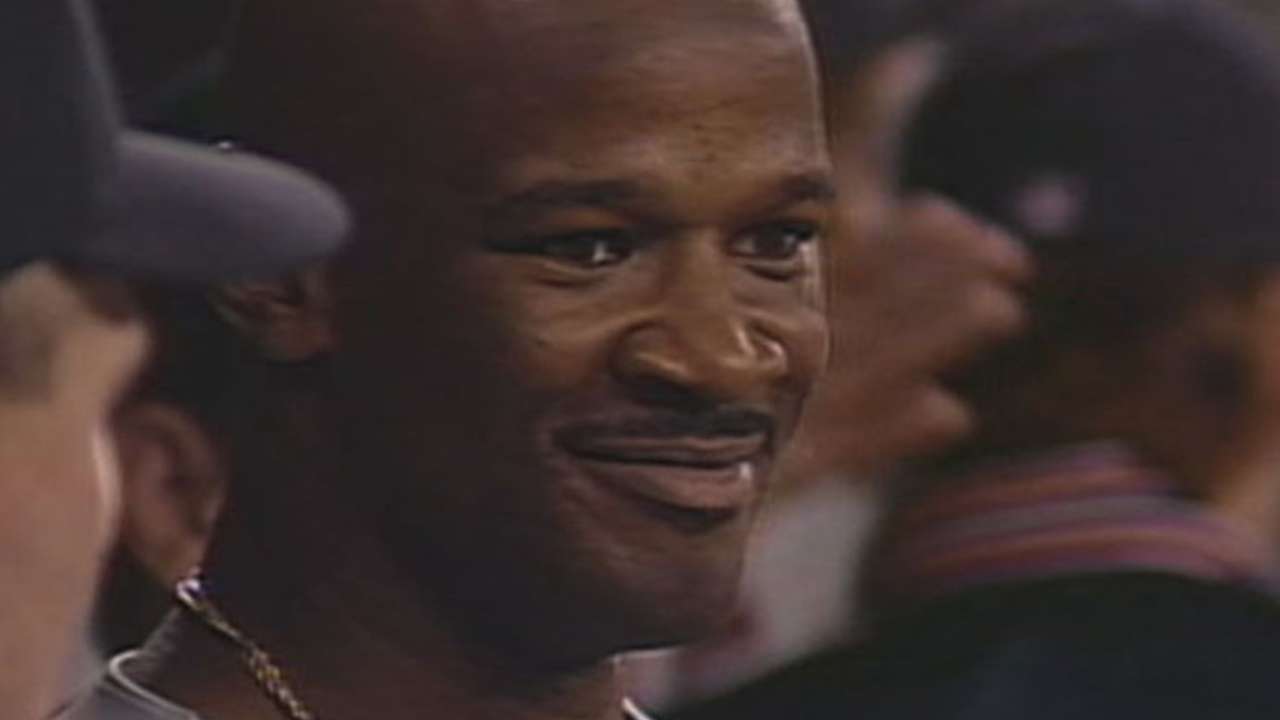 First, well before the audition for Team USA, the RBI leagues will have three regional tournaments in order to identify potential standouts. RBI services more than 200,000 kids in economically underprivileged areas of the country and should be able to draw a diverse talent pool.
David James, the senior director of the RBI program, said that several of the kids involved have played in high-level tournaments leading up to this season. And now, said James, Team USA and the rest of the country, through MLB.com streaming many of the games, will have a chance to get a look at several players that would never come across their radar in different circumstances.
"We know there are kids out there who have the ability to play, but through no fault of their own, they don't have the resources to travel all over the country and play in these tournaments," he said. "RBI can work so closely with USA Baseball, and we can say, 'Look, don't worry how much money your parents make. There's still an opportunity for you to be seen and to pursue the game at the highest level.'"
Whiten, who hit 105 home runs during his 11-year career, is best remembered for tying a big league record by driving in 12 runs in one game. But now, in his post-playing career, he said that he enjoys molding the kids from an early age and helping them to unlock their hidden potential.
Whiten, who said he loved football as a teenager, contends that it's best for kids to play multiple sports so they can develop their athleticism. A native of Pensacola, Fla., Whiten said that it's important for baseball to have kids coming from the inner city and playing the game at a high level.
"I like that side of it," Whiten said. "You get around to these inner-city kids that don't have that opportunity to go to places and play these tournaments. That's huge. We were fortunate enough to have our RBI team be invited to Minnesota for that classic tournament, and some of those kids had never been on a plane before. They had a great time and they didn't even want to come back home."
Whiten wants the kids to have fun this summer, and he wants them to learn and find out just how good they can be at baseball. If they pay attention, he said, they can learn the diligence and attention to detail of a professional athlete, and they can forge memories that will last them a lifetime.
And if they don't knock in 12 RBIs of their own, it certainly won't be for lack of effort.
"I don't know of any kids that can do that. The cards have to fall the right way for that to happen," Whiten joked of his most famous feat. "I didn't know anybody that could do it either, until I did it."
Spencer Fordin is a reporter for MLB.com This story was not subject to the approval of Major League Baseball or its clubs.