Lagares sidelined with soreness in right side
Mets center fielder nursing minor injury since making diving catch on May 5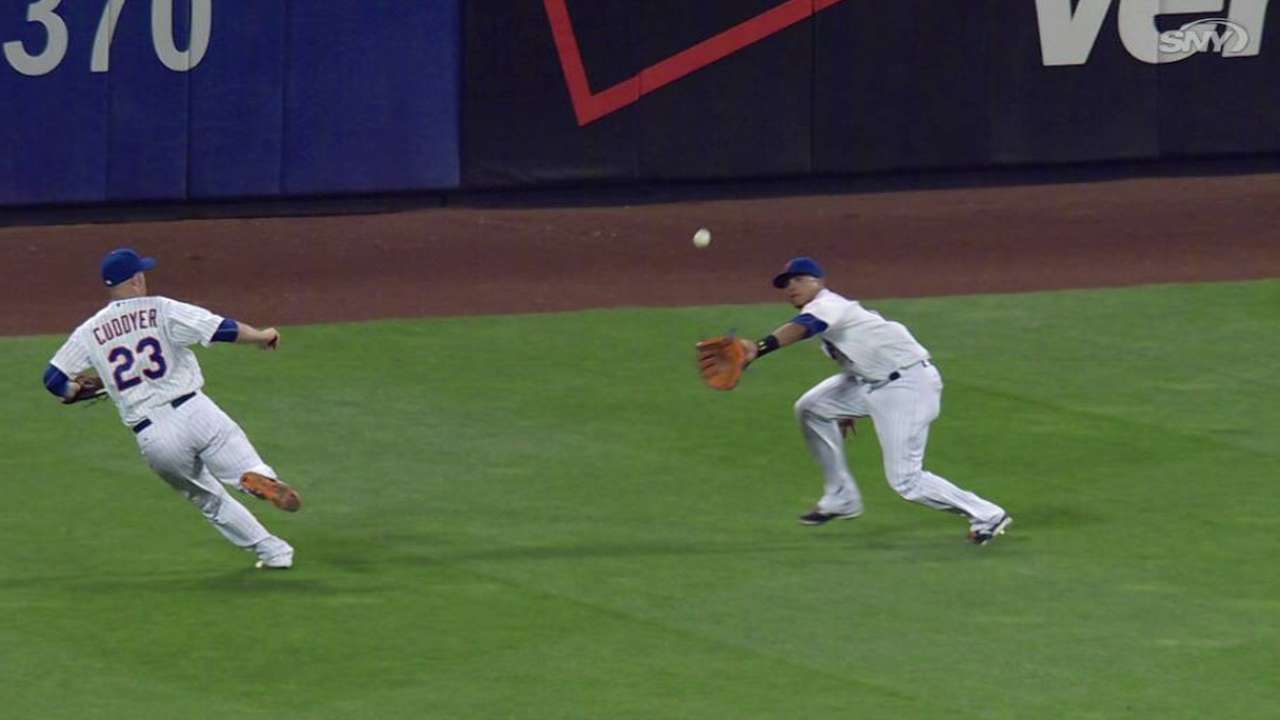 CHICAGO -- Juan Lagares' latest diving catch has proven costly for the Gold Glove center fielder.
A week after Lagares nearly collided with Michael Cuddyer on a diving grab at Citi Field, momentarily losing his breath when his elbow jabbed into his rib cage, Lagares was still feeling some soreness from that play. As a result, the Mets removed him from Tuesday's lineup against the Cubs, hoping the rest will allow him to fully heal.
"It bothers me a little bit when I run, when I take deep breaths," Lagares said. "But it's just a little bit. I told them I want to play, but I think it's better to take the day."
Lagares recently received an MRI on the sore area, which is located in his torso beneath his right armpit. Though that came back clean, his discomfort has not dissipated.
"There's no breaks, there's no blood clots, there's no real severe trauma area," Mets manager Terry Collins said. "It's just been bothering him. It bothers him to throw a little bit. It hurts him to run."
In Collins' estimation, Lagares should only need a game or two of rest before he is back close to 100 percent. In an emergency, the manager said, he would even consider pinch-running Lagares during Tuesday's game at Wrigley Field.
But the Mets know it is dangerous to push their luck with Lagares, particularly given the center fielder's aggressive style of play. Lagares has already added to his collection of highlight-reel plays several times this season, a year after winning his first National League Gold Glove Award.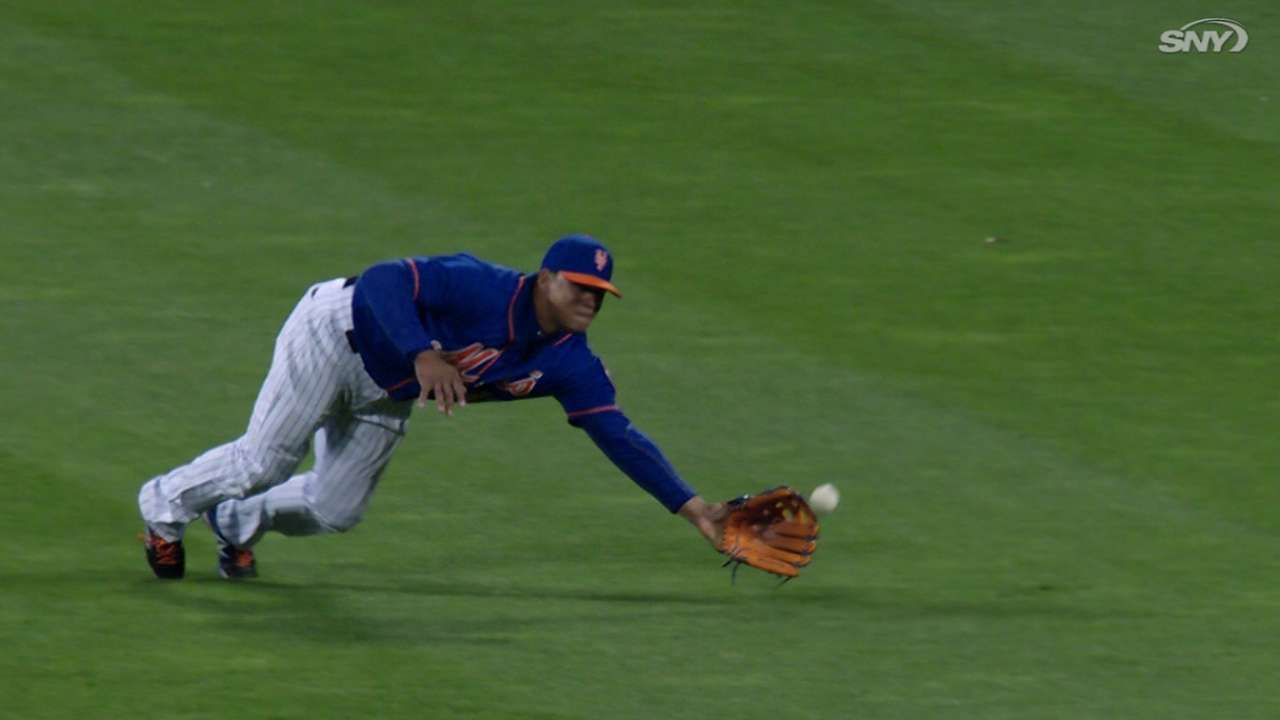 Defense aside, it's possible the discomfort in Lagares' torso has also been affecting him at the plate. Batting .324 as recently as May 3, Lagares has gone 2-for-25 in his last six games, including the night he made his diving catch.
"After that, it's been bothering me a little bit," said Lagares, who received treatment and rode a stationary bike Tuesday afternoon. "I want to feel better, but I still feel it a little bit. They decided to give me the day."
With Lagares sidelined, Kirk Nieuwenhuis made his fifth start of the season in the outfield and his first in center. Lagares had started each of the Mets' first 32 games.
Anthony DiComo is a reporter for MLB.com. Follow him on Twitter @AnthonyDiComo and Facebook, and listen to his podcast. This story was not subject to the approval of Major League Baseball or its clubs.