Wood honored with UGA bobblehead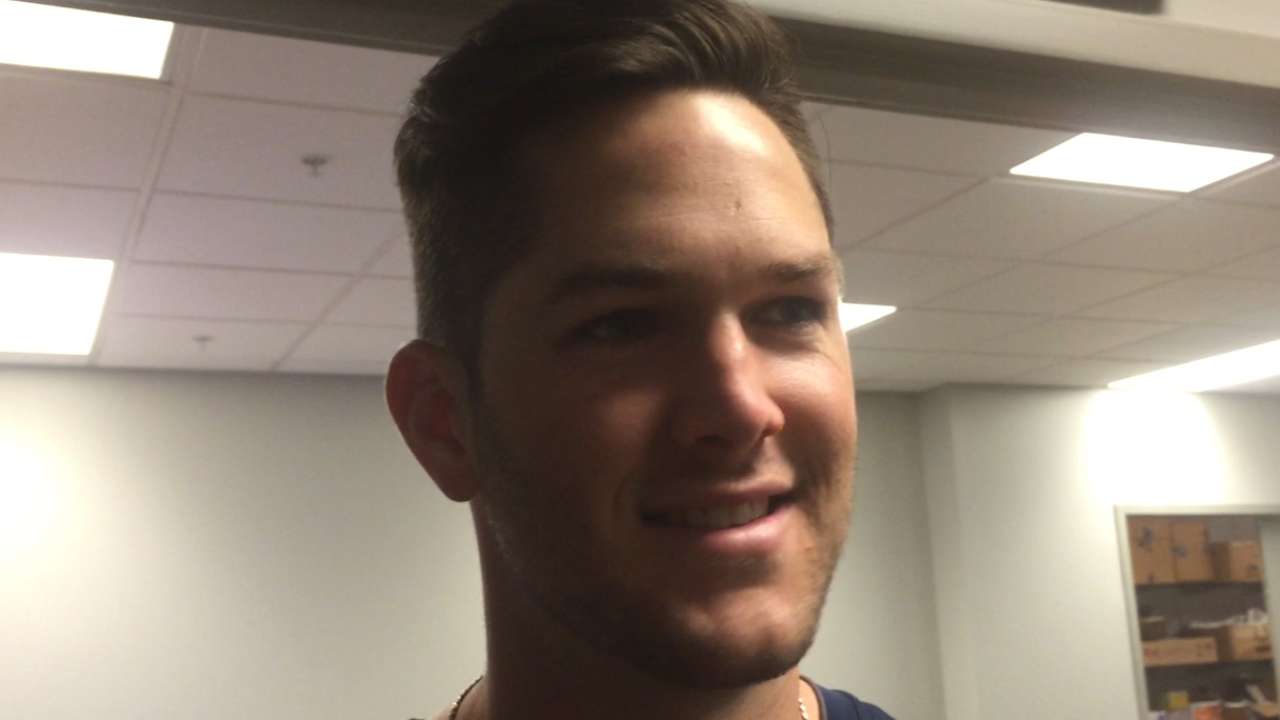 CINCINNATI -- When Braves starting pitcher Alex Wood viewed one of the bobblehead dolls the University of Georgia will present before a baseball game later this week, he approved of the similarities to his likeness.
"It's left-handed, so I guess that's all that matters," Wood said. "They say all lefties look alike anyhow. Hopefully people will like it."
The first 1,000 fans who attend UGA's Thursday night matchup against Arkansas at Foley Field will receive the first bobblehead ever created to honor Wood, who played three seasons for the Bulldogs before being drafted by the Braves in the second round of the 2012 First-Year Player Draft.
Wood made a quick jump to the Majors in 2013, and spent a significant portion of that season's second half as a member of Atlanta's starting rotation. He has produced a 3.07 ERA through his first 42 career starts for the Braves.
"It's pretty cool," Wood said. "I'm honored that they're doing it and hopefully a lot of fans will show up. I don't remember them doing a bobblehead doll for anybody since I played there and since I've been gone. I'm excited they're doing this for me."
Mark Bowman is a reporter for MLB.com. Listen to his podcast. This story was not subject to the approval of Major League Baseball or its clubs.