Chicago taking care with Rodon's transition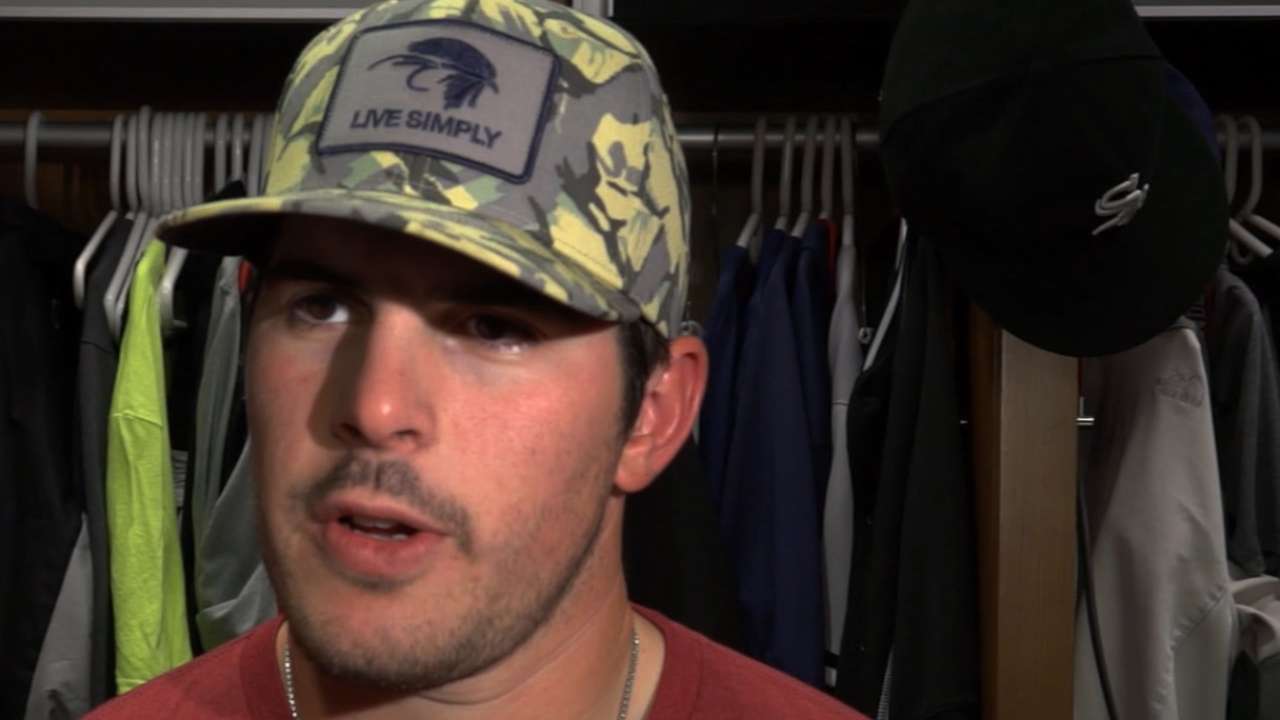 MILWAUKEE -- The transition of Carlos Rodon to the rotation has begun, per comments made by general manager Rick Hahn prior to Tuesday's game at Miller Park.
It actually began against the Reds in Chicago this past Saturday, when Rodon struck out eight swinging over six innings in picking up his first career victory. It continues on Friday in the series opener against the A's in Oakland but won't necessarily translate to every fifth or even sixth day for the remainder of the campaign.
"Although we have mapped out through the All-Star break what the plan tentatively will be, we are going to remain flexible and may have to make some alterations," Hahn said. "We're going to do it this way for a couple of reasons.
"First, with the intent and desire to finish the season strong and on the active roster. And second, as a means of maximizing his effectiveness by having him on a semi-regular schedule, including sidelines, as well as preserving his long-term health by keeping his workload manageable for the 2015 season.
"So again, there is going to be scheduled periods of breaks. There will be times when he is skipped. There will be times when he has more than the regular four or five days off."
Rodon's move to the rotation means that Hector Noesi goes to the bullpen. Noesi told MLB.com on Monday that he wants to be a starter, which Hahn understands, and the move doesn't necessarily mean Noesi's starting days are over.
With two doubleheaders upcoming, there will be opportunities. Rodon has never thrown more than 132 1/3 innings during a regular season, but Hahn disputed the fact that the White Sox have some sort of carved-in-stone total he can't exceed in 2015.
"There is no magic number. None of us will sit here and say we have the key to pitcher development," Hahn said. "No team would be that arrogant to say they know exactly what a pitcher's break point, so to speak, in terms of effectiveness or health risk is.
"This is a process we have been through before. We had Chris Sale go from 70-some-odd innings in the bullpen one year to over 190 the next year. But a 120-inning jump is not what is going to work for every guy. Each guy is an individual, and we are going to monitor Carlos' stuff and health and effectiveness and what Carlos is reporting as we go through this process.
"At the end of the season, he may well be at 150. He could be lower than that depending on how he feels and how he is responding to a professional workload. And Carlos understands that."
After relying on fastball/slider in his first start, Rodon seems poised to incorporate the changeup more.
"When he goes in there as a reliever, he's just trying to get in and out as fast as he can," said manager Robin Ventura of Rodon, who is at 22 1/3 innings between the Majors and Minors. "Now you're able to use maybe his changeup a little more and have a little more variety than just fastball-slider. And I think command-wise he's going to be better."
"I didn't expect anything," the 22-year-old Rodon said. "Just go along with what they put in front of me and take it day by day. At the end we will evaluate how many innings I throw and whatever it is, we'll manage it."
Scott Merkin is a reporter for MLB.com. Read his blog, Merk's Works, and follow him on Twitter @scottmerkin. This story was not subject to the approval of Major League Baseball or its clubs.