Sandberg, Phillies team up with Philabundance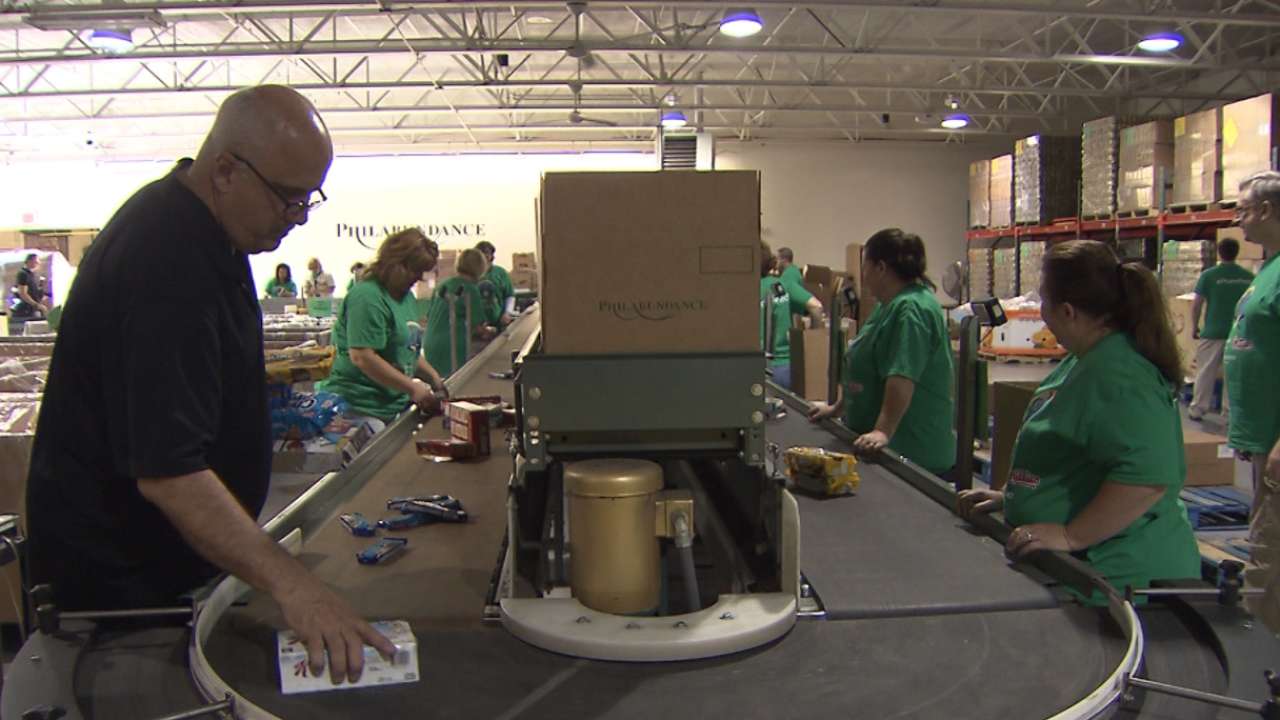 PHILADELPHIA -- Phillies manager Ryne Sandberg and representatives from Citizens Bank joined up with Philabundance on Monday to combat hunger in the Delaware Valley.
Philabundance is a non-profit organization that provides relief for the hungry in the metro Philadelphia area by receiving food donations from farms, manufacturers, importers, retailers, wholesalers and through food drives and distributing that food through various methods.
President of Citizens Bank Dan Fitzpatrick was in attendance along Sandberg to kick off the "Phans Feeding Families" initiative.
Additionally, Fitzpatrick donated a $40,000 grant to another Philabundance initiative, KidsBites, which gives healthier food options to the youth of Philadelphia who otherwise wouldn't have access or be able to afford it.
Several other members of the Phillies' organization and Citizens Bank were on hand, including the Phillie Phanatic, who was there to ceremonially turn on the conveyer belt that officially started the Phans Feeding Families initiative.
Nick Suss is an associate reporter for MLB.com This story was not subject to the approval of Major League Baseball or its clubs.