MLB.com Columnist
Richard Justice
Dodgers and Cardinals models of resilience
Early injuries a hurdle, but roster depth has playoff-tested clubs thriving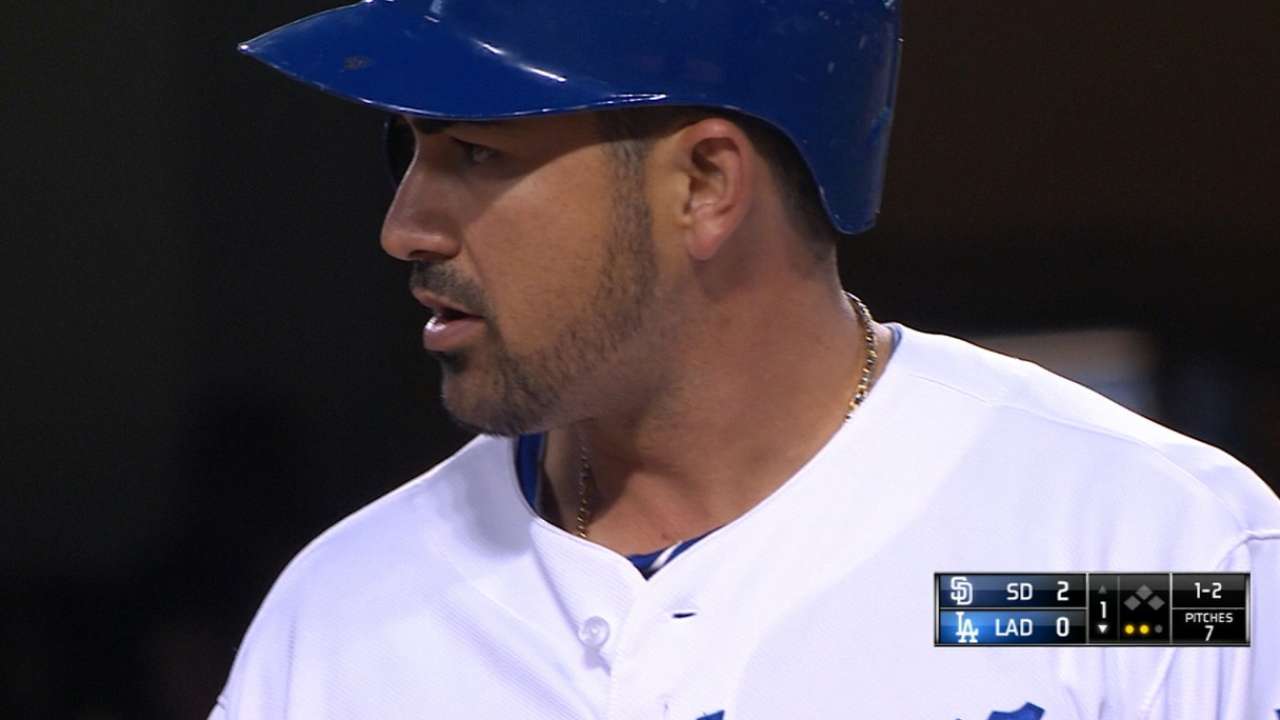 Perhaps the most impressive thing about the Los Angeles Dodgers is how this season hasn't turned into a mess. And this is why they're baseball's most impressive team. Yes, I see you, Cardinals, Yankees, Mets and Astros fans raising your hands.
All of you have a very solid case to make on behalf of your team. All appear to be legitimate playoff contenders. In fact, we appear headed for a third straight Cardinals-Dodgers postseason series in the National League, and won't that be fun?
Who would you take? Between them, they have the two best won-loss records in the Majors, as well as the two best run differentials. They've both remained in first place for most of the season despite some serious problems.
The Cardinals have potentially baseball's deepest rotation, even after the loss of ace Adam Wainwright to surgery on his left Achilles tendon. Meanwhile, the Dodgers have a very good, very deep lineup.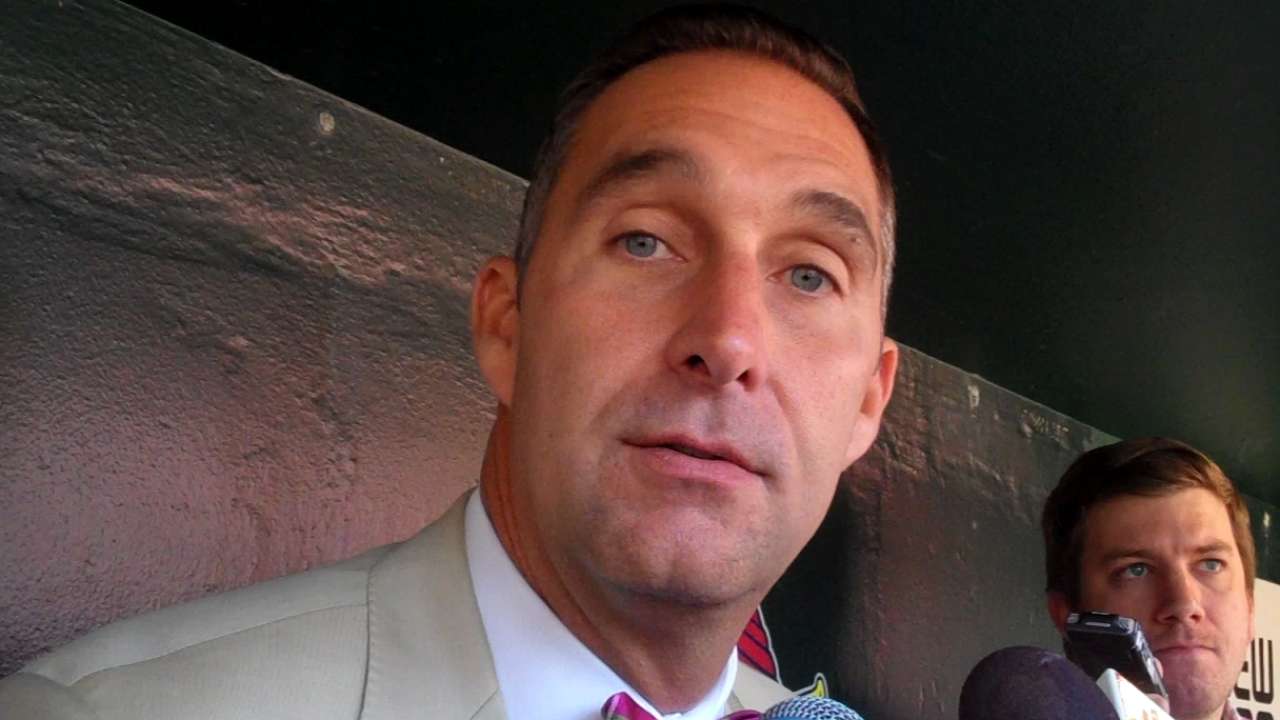 If the Dodgers had known all of the problems that would arise in these early weeks, they'd probably be surprised to be 21-10 and leading the NL West by five games. Two-thirds of their projected starting outfield and two of their five starting pitchers are on the disabled list. Their shortstop, Jimmy Rollins, is hitting .165, and their No. 1 starter, Clayton Kershaw, has won one of his seven starts and is sporting his highest ERA (4.26) since his rookie season.
All these problems have done is reveal how good the Dodgers really are, that is, the depth and flexibility of the roster, as well as manager Don Mattingly's ability to keep things running smoothly and put people in a position to succeed.
Los Angeles has the NL's highest-scoring offense, at 5.13 runs per game, and the league's fourth-best pitching staff (3.20 ERA). While all of that sounds impressive, it doesn't reveal how strong the Dodgers truly are.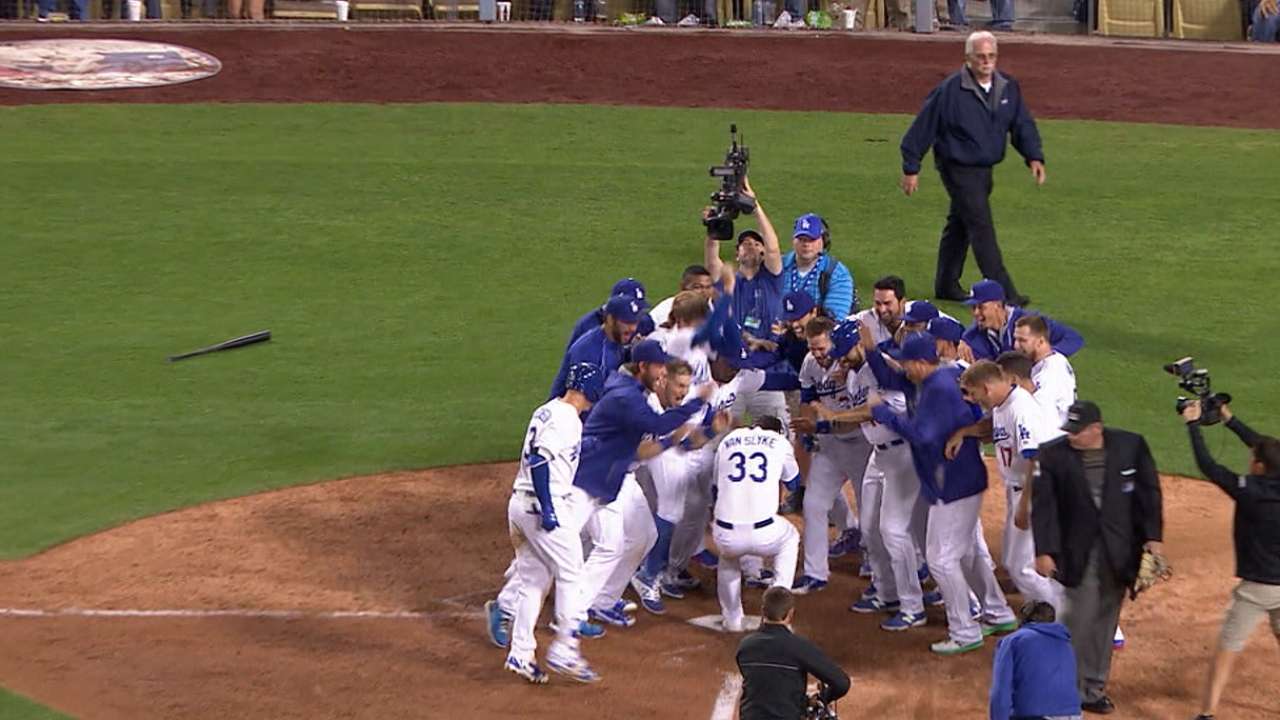 In the dozen games that outfielders Yasiel Puig and Carl Crawford have spent on the DL, the Dodgers have gone 9-3, with Mattingly mixing and matching Andre Ethier and Scott Van Slyke into those two spots. Combined, they are hitting .306 with six home runs and 22 RBIs in 124 at-bats. So there's been no drop-off there.
They've performed so well that it'll be interesting to see how Mattingly sorts out the playing time when the starters return. If nothing else, the Dodgers know they have plenty of flexibility if president of baseball operations Andrew Friedman decides to go outside the organization to shore up the rotation.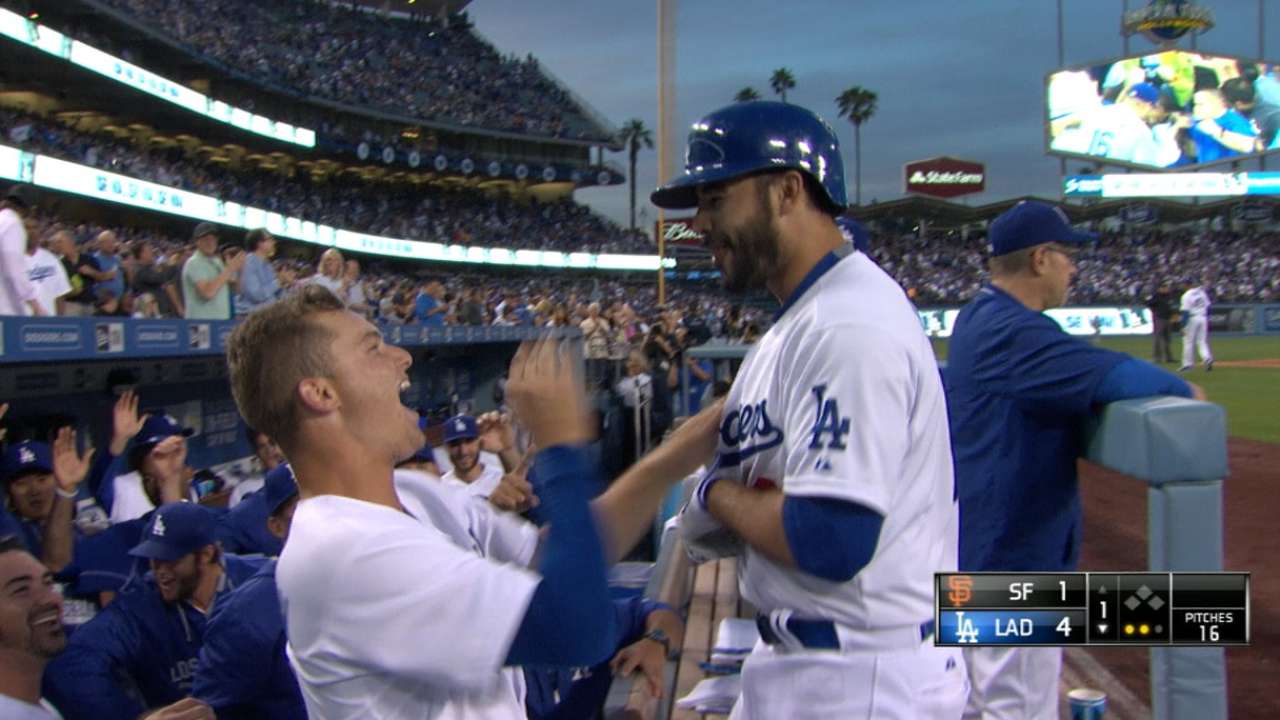 And then, there's that rotation.
Actually, there's not one. With Brandon McCarthy lost for the rest of the season and Hyun-Jin Ryu and Brandon Beachy not yet ready to pitch, Mattingly has pieced things together a week at a time.
Mattingly has used nine starting pitchers in all, including lefty Mike Bolsinger, scheduled to start on Tuesday, and Carlos Frias, set to take the ball on Wednesday. So far, Bolsinger and Frias have made three starts, and the Dodgers have won two of those games.
Throw in starts by Scott Baker, Joe Wieland and David Huff, and the Dodgers have a winning record (4-3) when someone other than Kershaw, Zack Greinke, Brett Anderson or McCarthy gets the ball.
Through it all, Friedman has done nothing more than explore his options. He has a deep enough farm system to get almost any available starting pitcher, including Phillies ace Cole Hamels.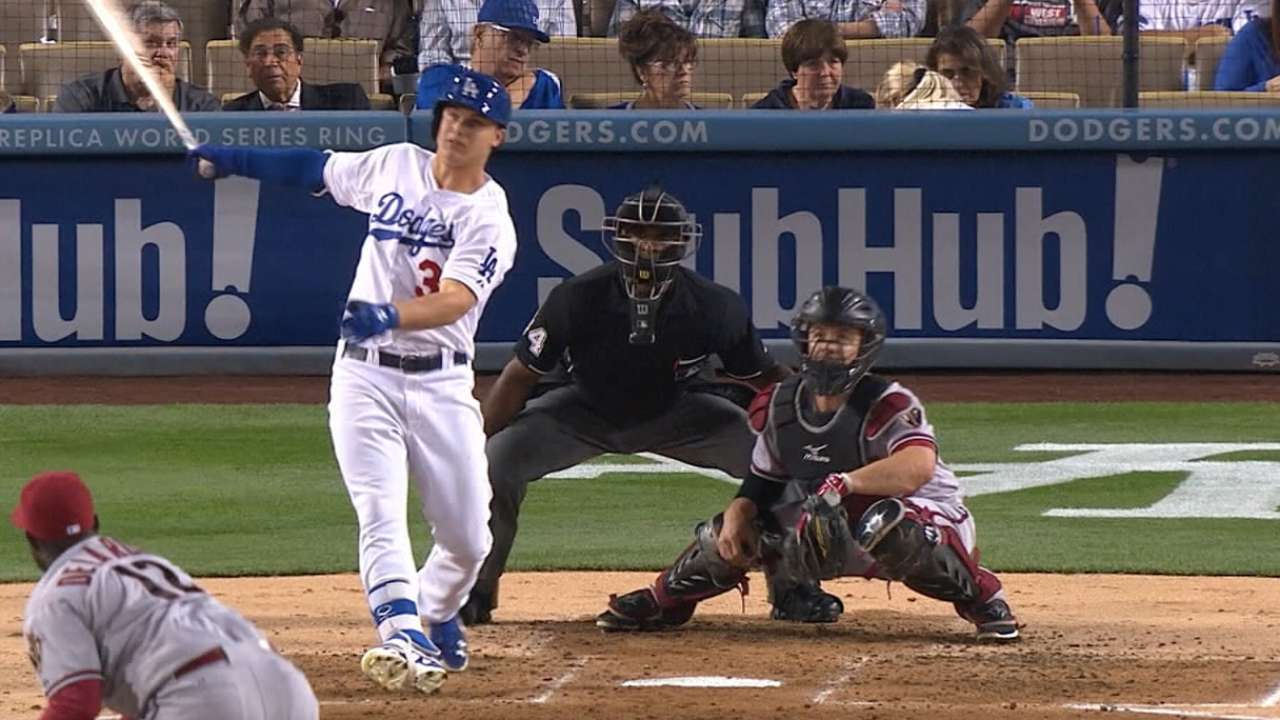 But the Dodgers' two top young players -- center fielder Joc Pederson and 20-year-old shortstop Corey Seager, ranked as baseball's No. 7 prospect by MLB.com -- are thought to be untouchable. All Friedman will say is that it would be difficult to trade a future cornerstone piece to obtain help for 2015.
So the Dodgers do what good organizations do. In fact, they do what the Cards traditionally have done. Both franchises long ago learned that patience is a huge virtue during the emotional roller coaster of a six-month regular season.
The Dodgers' strengths are huge. Their bullpen has been tremendous. Greinke has been a prototypical No. 1 starter. Offensive contributions have come from almost every corner of the clubhouse, especially at first base, where Adrian Gonzalez is having an NL MVP-caliber season.
If it's about measuring these two teams for October, the Dodgers could have Kershaw and Greinke lined up to open the postseason. But they had them lined up last year, when the Cardinals won a best-of-five series in four games.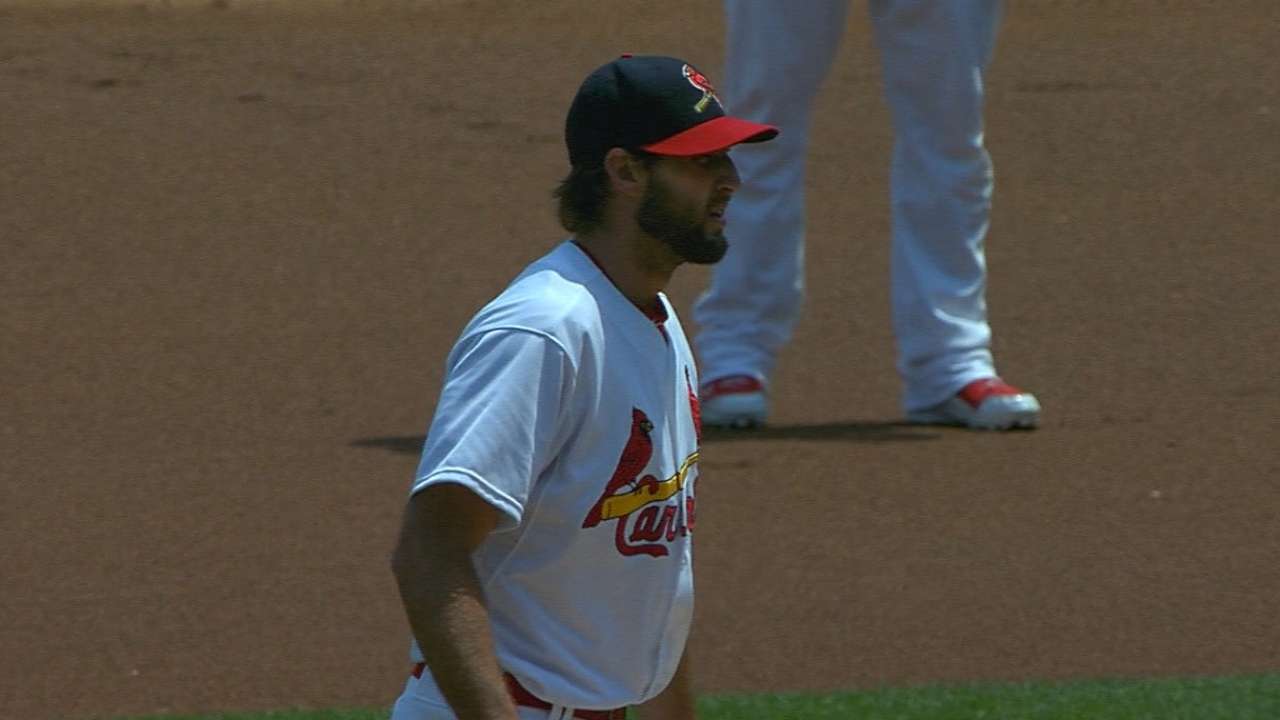 And the Cards could line up John Lackey, Lance Lynn and Michael Wacha, a front three that has been as good as any in baseball.
For now, the fun part is getting to watch both of these teams roll through the regular season. As Frank Robinson once said, "Baseball is the most beautiful game on earth when it's played right."
And the Cardinals and Dodgers play it right.
Richard Justice is a columnist for MLB.com. Read his blog, Justice4U. This story was not subject to the approval of Major League Baseball or its clubs.