Hicks recalled as Twins put Robinson on family list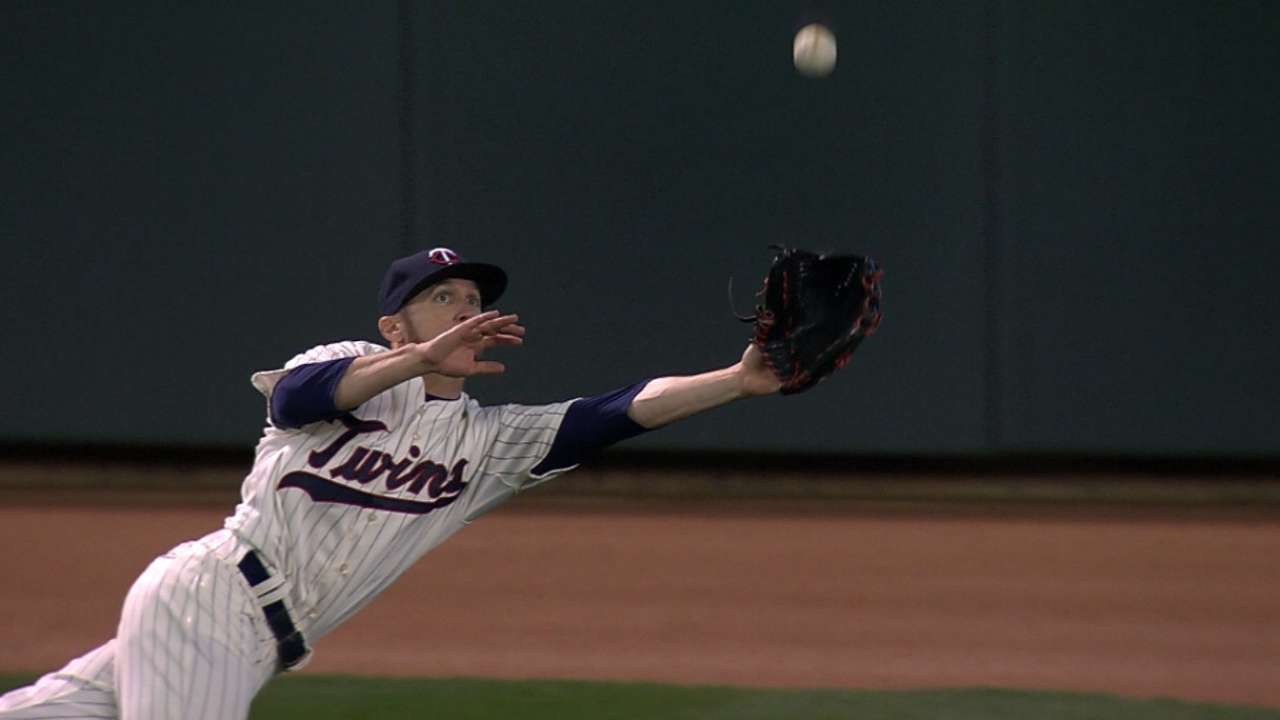 DETROIT -- The Twins placed outfielder Shane Robinson on the family emergency list on Tuesday and recalled fellow outfielder Aaron Hicks from Triple-A Rochester. Hicks made the start in center field and hit eighth against the Tigers.
Hicks went 1-for-4 with an infield single in the 10th inning of Tuesday's 2-1 loss. He made a nice running catch to rob Miguel Cabrera of a run-scoring extra-base hit in the third, but was unable to come through with runners in scoring position in the second and fifth innings.
The callup gives Hicks an opportunity after he impressed at Rochester to the tune of a .336/.415/.561 slash line with two homers, 10 doubles and four triples in 27 games. Hicks, 25, has struggled in the Majors, hitting .201/.293/.313 in 150 games over the last two seasons, but was off to a strong start at Rochester after not making the big league club out of Spring Training.
"I started off the season strong," Hicks said. "The past few years, I haven't necessarily started out strong. But down at Triple-A, I felt good and felt like I competed and did what I could to help the team win."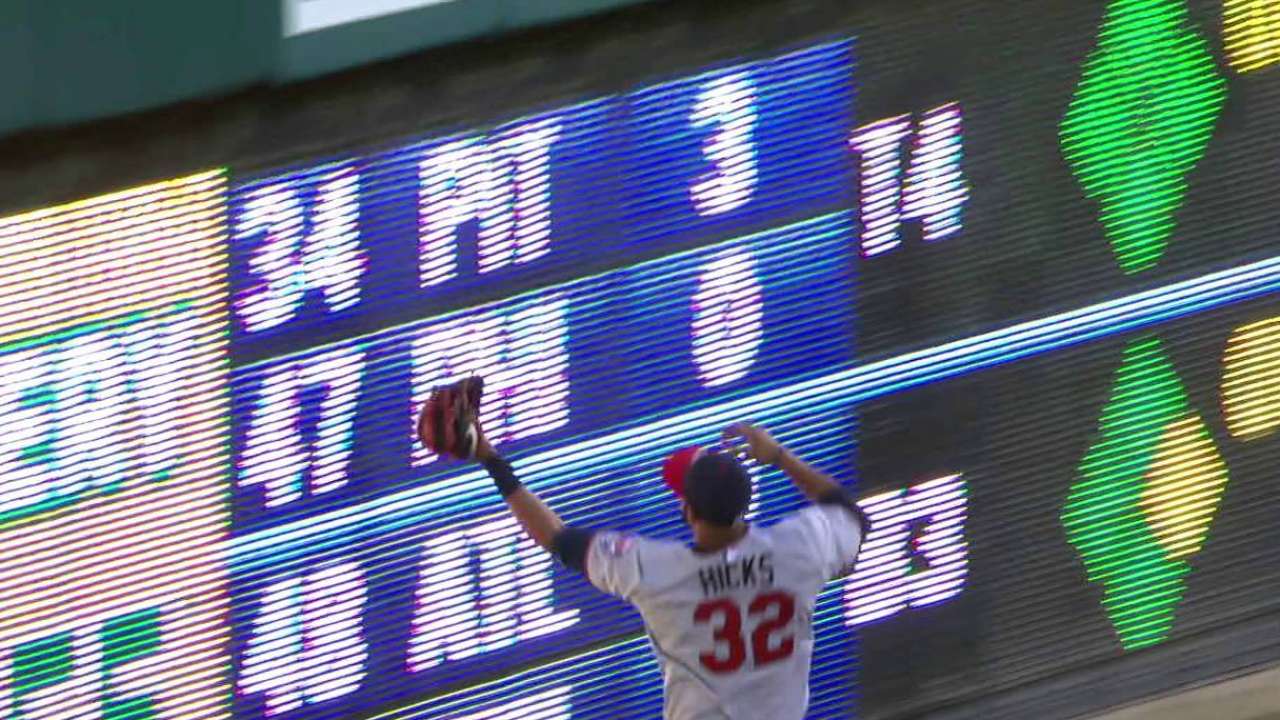 Hicks credited a change in his mechanics for his success this year, as he's moved on from a toe-tap to more of a leg kick, which has helped him with his timing and has led to power as well.
"I'm definitely seeing the ball a lot better," Hicks said. "It kind of slows it down for me. If it's on time, it feels great. If I continue to do that and continue to see the ball well, it gives me an opportunity to hit the ball well."
Antony said with the way Hicks was playing, he was the obvious choice to replace Robinson, adding that Hicks could stick in the Majors if he continues to play well this week.
"He earned it," Antony said. "He played well. He's continued to play well. He's been consistent. There wasn't really anyone else in consideration."
Hicks said he's out to prove he can still be a solid big league player despite his struggles over the last two years, and that his time at Triple-A helped him with his confidence at the plate.
"It's all about becoming a better player," Hicks said. "Some guys take longer than others. Some guys come up here and just start raking and they're built that way. But for me, it's about doing what I can to stay up here. If I play well and give myself an opportunity to stay here, I'll go from there."
Rhett Bollinger is a reporter for MLB.com. Read his blog, Bollinger Beat, and follow him on Twitter @RhettBollinger. This story was not subject to the approval of Major League Baseball or its clubs.