A's stuck in snakebitten rut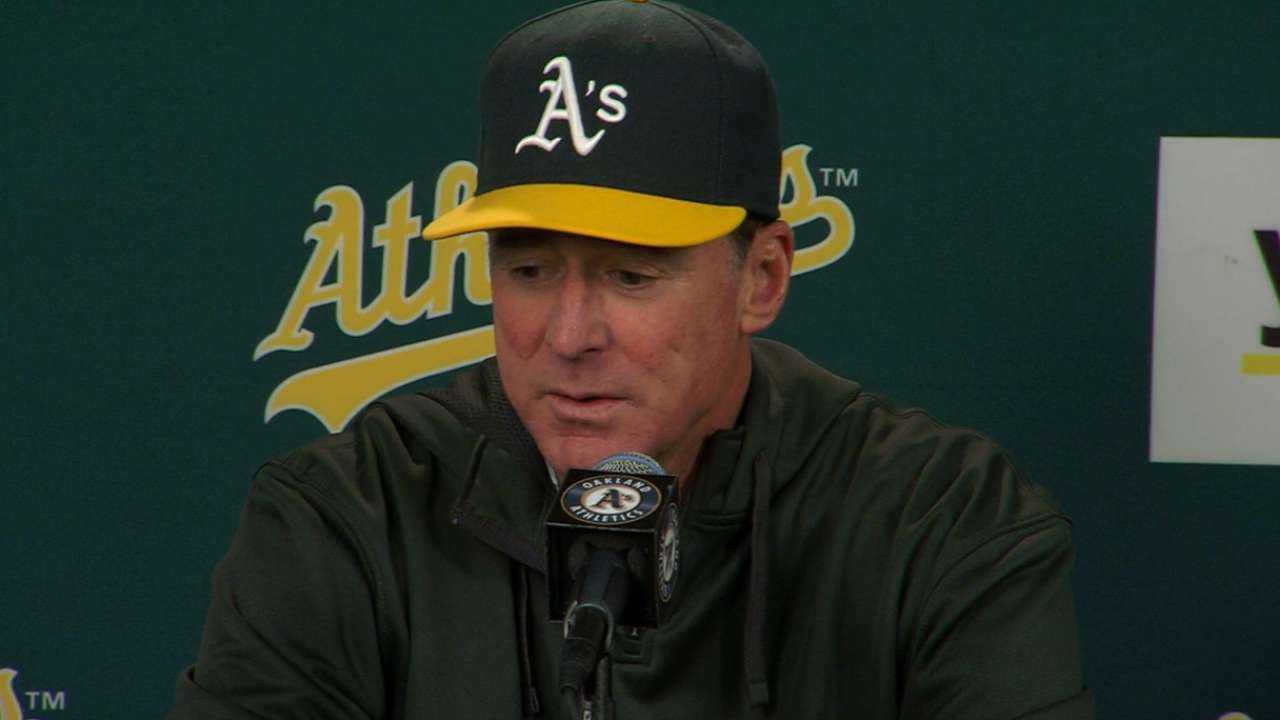 OAKLAND -- Three times, the A's held a lead over the Red Sox on Monday. Yet, by night's end, they were staring down their sixth consecutive loss.
Oakland's 5-4 defeat to the Red Sox in 11 innings in the opener of a three-game series was its fourth one-run loss in that six-game stretch. On the season, the club is 1-11 in one-run games -- and 12-22 overall, 10 games under .500 for the first time since 2011.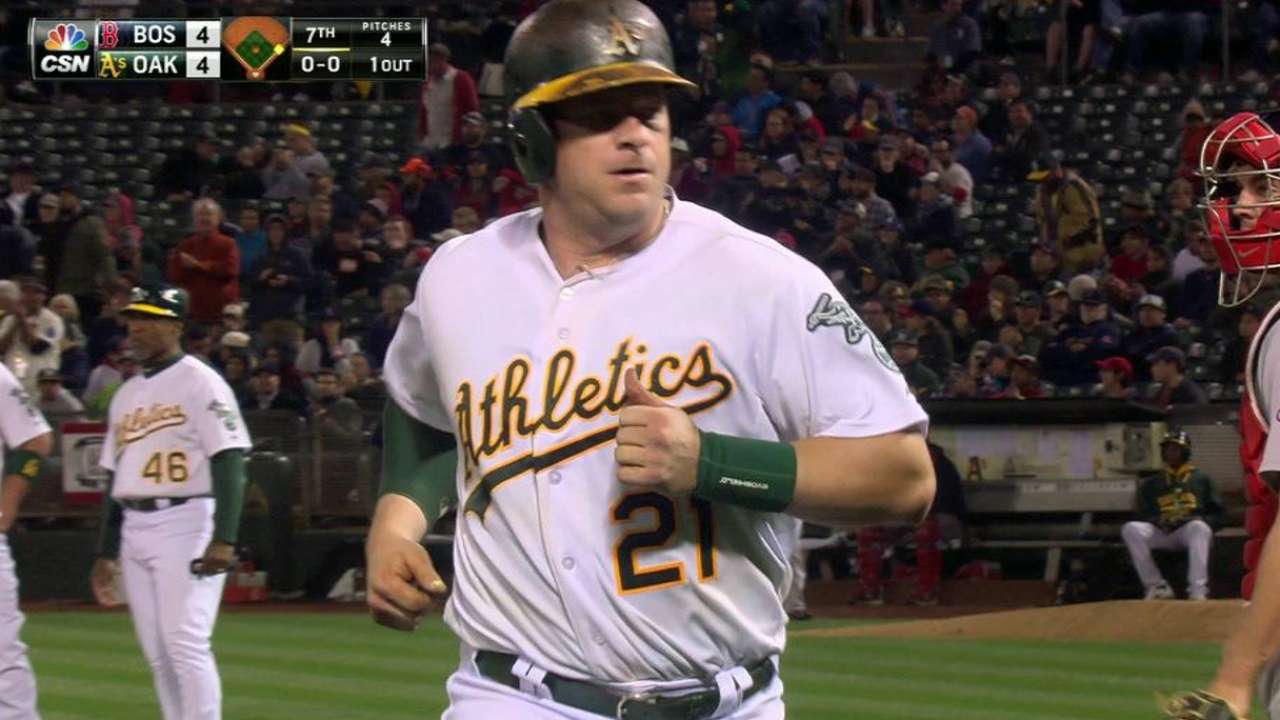 "Perpetual frustration," said A's catcher Stephen Vogt, who had two RBIs. "I guess the good part about tonight is there's not one thing we can peg it to. We can't look back at the game and say, this is why we lost.
"We're playing good baseball, and I think that's what's so frustrating about losing all these one-run games. It's not like we're out there and we're a bad team. Obviously they just scored one more run than we did tonight."
The decisive run came off the bat of Pablo Sandoval, who hammered an 0-2 fastball from right-hander Angel Castro off the top of the right-field wall, breaking a 4-4 tie in the 11th.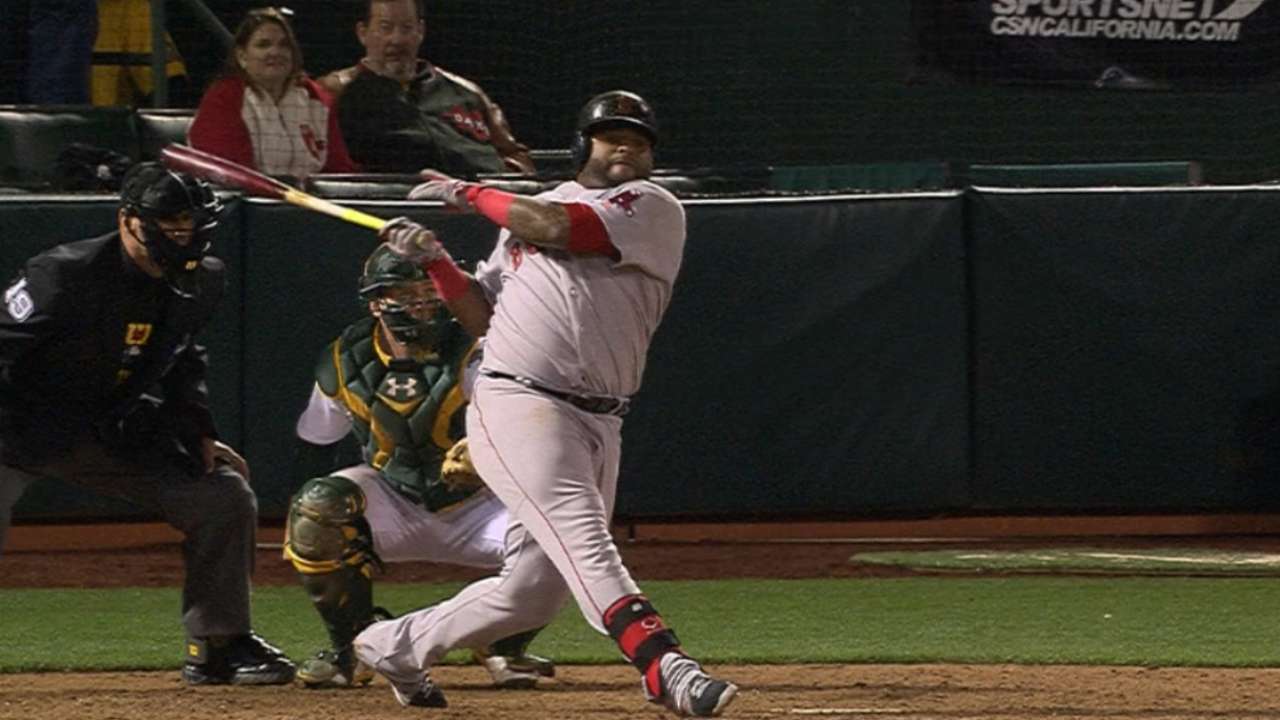 "The pitch to Sandoval was right down the middle, and it was up," said Vogt. "I haven't had a chance to watch a replay to see exactly how high it was. I know not very many normal people are hitting that ball out of the yard like he did. Obviously it's a missed location, trying to go up and away. He was able to get enough of it to get it out."
"He's a bad-ball hitter to begin with," A's manager Bob Melvin said of the former Giants third baseman. "On top of that, you need to expand a little more when you're ahead."
It was the third run allowed by Oakland's bullpen, after right-hander Evan Scribner yielded two in a pivotal seventh inning that should've only seen one run score. With one out, Scribner fielded a comebacker from Mookie Betts and threw to Semien, who stepped on second base for the first out but couldn't get the ball out of his glove in time to throw to first, allowing Boston to go ahead one run.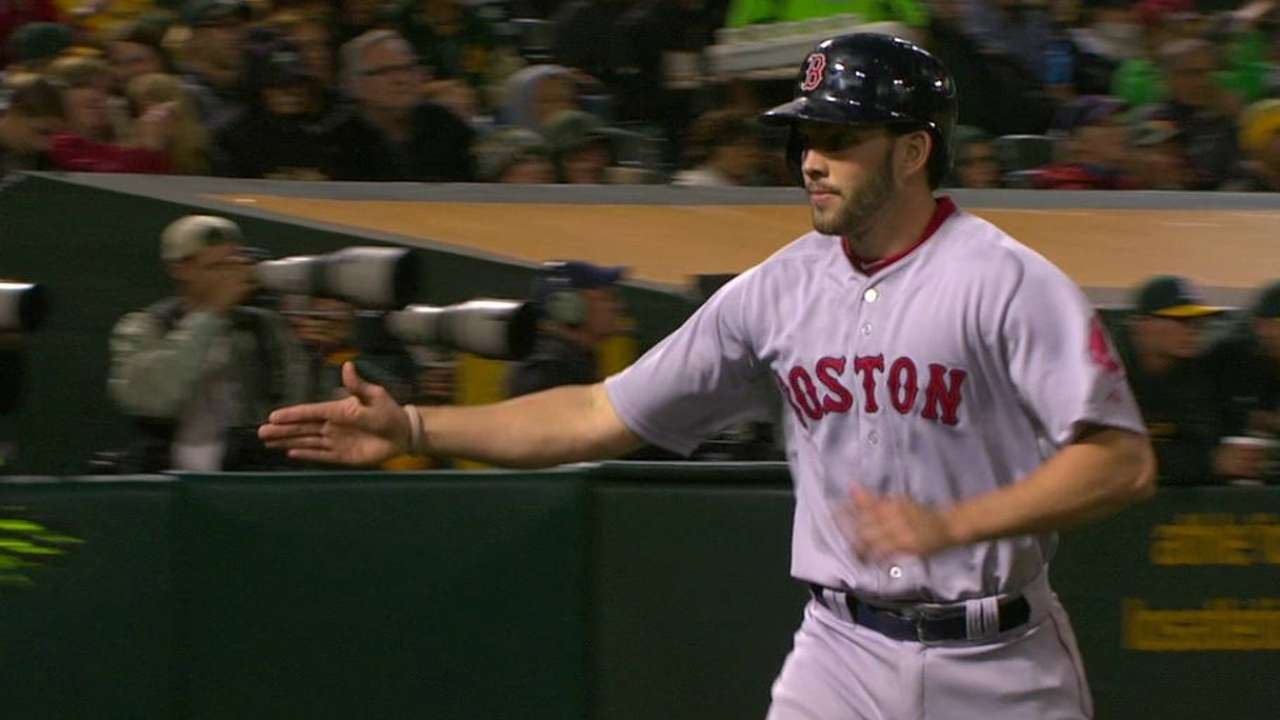 The A's tied the game in the bottom of the seventh, and three scoreless innings ensued ahead of Sandoval's home run. Oakland is winless in six extra-inning games this year.
"Sometimes you really have to persevere to keep your fight the way things have been going in these type of games for us," Melvin said. "We're just going to have to work a little harder. It's the same story here. It's getting tough to explain. It seems like we've played this game so many times this year that it's almost a little bit surreal. But, you have to come back tomorrow and try to break through."
"We just need to be positive," said starting pitcher Scott Kazmir, who allowed two runs in six innings. "It can be to where we just make it bigger than what it is. I don't think we're concerned about it. … It's just building confidence."
Jane Lee is a reporter for MLB.com. Follow her on Twitter @JaneMLB and listen to her podcast. This story was not subject to the approval of Major League Baseball or its clubs.